I don't always read "happy" books, but I typically do avoid scary ones. My imagination is too active for me to be able to read them without freaking myself out. For Josh Malerman's novel Bird Box, however, I made an exception. Why? Because a few good friends insisted it wasn't scary-scary, but also it was so good I had to. When one of these friends let me borrow her copy, I wasted no time jumping in. It was now or never!
Truthfully, Bird Box isn't a horror novel. If anything, it's more like a thriller/suspense dystopia. But that doesn't mean there aren't creepy, uncomfortable moments. In a world where something unknown is out there causing people to turn violent, creepy moments are bound to happen.
In this new world, survivors band together and take every necessary precaution to stay safe from the unknown. The most uncomfortable part, for me - and many I'm guessing, is that in order to stay safe, these survivors aren't able to see anything when they're out in the real world. They typically employ blindfolds, wearing them whenever they venture outside of the house - to the well to get water, to other houses to find supplies, or in an attempt to escape to safety.
Survivors are dependent on each other, making trust both precarious and necessary. They're dependent on their homemade security systems to protect them. And they're dependent on a limited food supply, mostly pantry staples they've hoarded and scavenged. For today's recipe, I looked in my own pantry and used some pantry staples - pasta, canned beans and tuna fish - as the foundation for a Bird Box-inspired meal.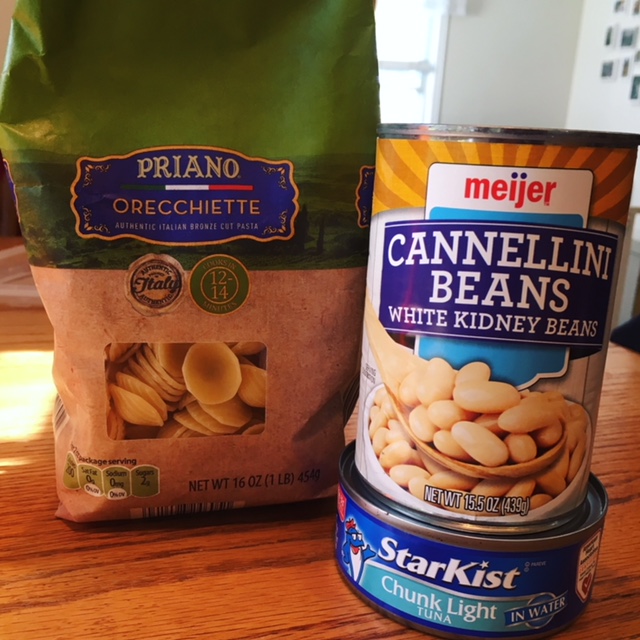 It's always a good rule of thumb to keep a decent supply of non-refrigerated ingredients on-hand. In everyday life, it's an easy way to make a meal without running to the store. In Bird Box, it's a matter of having food to survive, or not.
This recipe was beyond easy to throw together. First, I began by cooking my pasta. Meanwhile, I whisked together the dressing ingredients: a few tablespoons each of lemon juice and extra-virgin olive oil, a minced clove of garlic, salt and pepper.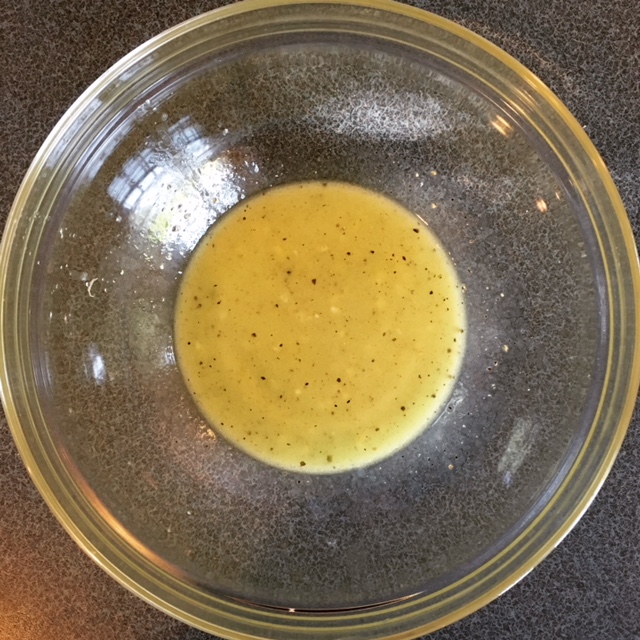 To that, I added my drained and flaked tuna, drained and rinsed cannellini beans, and chopped fresh herbs.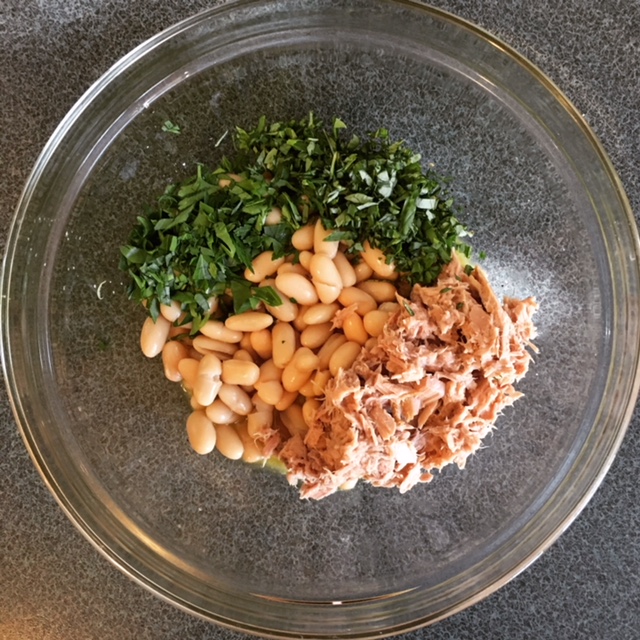 Once my pasta was cooked, drained and slightly cooled, I added that to my large bowl and tossed everything to coat.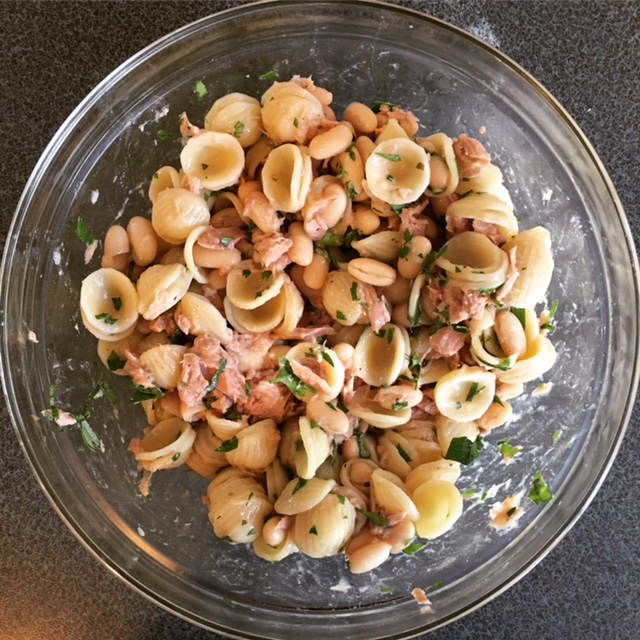 This recipe makes a perfect summer dinner at home, or would be great to bring to a potluck or on a picnic. The leftovers were also delicious for lunch at work!
Have you read Bird Box? What did you think of living in that world?
Tuna & White Bean Pasta Salad
Ingredients
3

tablespoons

lemon juice

2

tablespoons

extra-virgin olive oil

1

clove

garlic

minced

⅛

teaspoon

salt

freshly ground pepper

to taste

1

19-oz

can cannellini white kidney beans,

rinsed

3

tablespoons

chopped fresh parsley

3

tablespoons

chopped fresh basil

1

6-oz

can chunk light tuna in water

drained and flaked

8

oz

short pasta (such as orechietti, rotini, elbow, farfalle, etc.)

cooked and slightly cooled
Instructions
Whisk lemon juice, oil, garlic, salt and pepper in a medium bowl.

Add beans, tuna, fresh herbs and pasta. Toss to coat well.

Serve at chilled or at room temperature.
Notes
Adapted from: Eating Well
This can be covered and refrigerated for up to 2 days.
This post contains affiliate links. Full disclosure here.