Valentine's Day is just one week away, and while I'm usually not much of a romance gal, I do love a good love story. As it so happens, I'm not alone in that! In honor of the holiday, I'm collaborating with four other book bloggers to bring you plenty of romantic inspiration from some of our favorite books.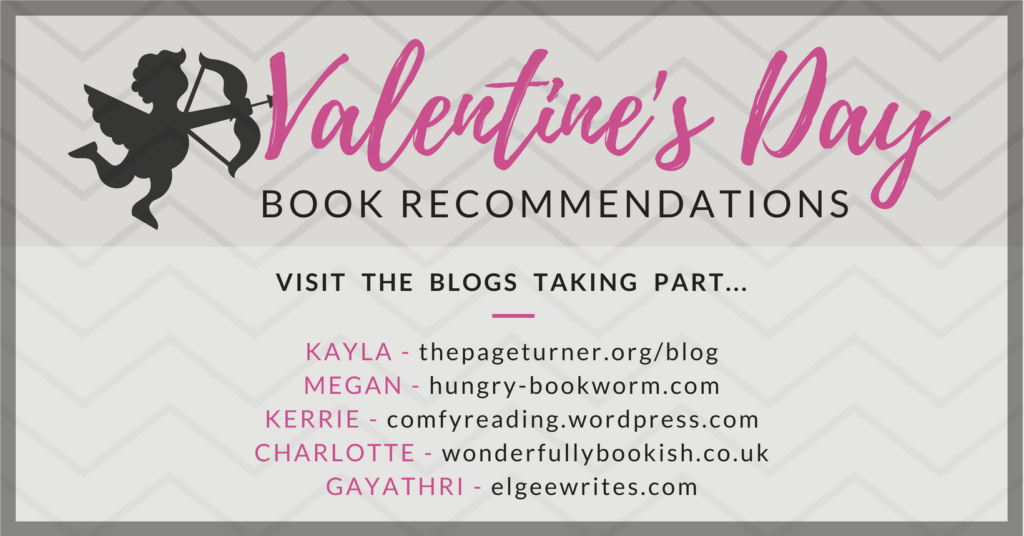 We each chose recommendations suited to our own reading styles and tastes. If you frequent my blog, you may not be surprised to see that I opted to share some of my favorite unconventional love stories. (If you're stopping by The Hungry Bookworm for the first time, welcome!)
I'm a firm believer that love comes in all shapes and sizes. And though it's nearly Valentine's Day, love stories don't always have to be between romantic partners. Any meaningful, long-lasting friendship is rooted in a real love and respect for one another, and the loving bonds between parents and their children are deep and unconditional.
My list does include a more "traditional" love story, but it is quite unexpected in its conception. I invite you to take a look below at my recommendations, and I would love to hear what some of your favorite unexpected love stories are in the comments!
The Time Traveler's Wife
At first glance, this may seem like an entirely expected love story. Boy meets girl, boy and girl get married, etc. However, those of you who have read Audrey Niffenegger's debut novel will know why I'm including it on this list. Yes, it is about many things that exist in everyday love - determination, unpredictability, disappointment, and joy. But, above all, it is about love that you really have no choice in. A love that seems inevitable because it always was, and yet, it wasn't always. From my first experience with this story, I have been completely in awe of the storytelling. Niffenegger captures both the simplicity and complexity of an unorthodox love story, and she does so beautifully.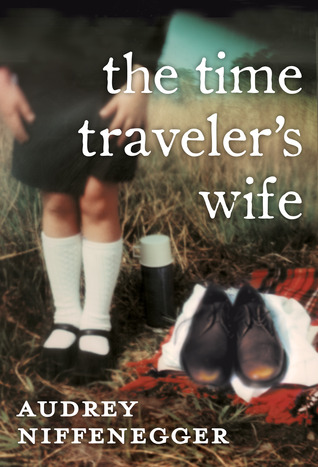 The Sisters Chase
As a sister myself, I have always been drawn to stories about sisters. Sarah Nealy's novel The Sisters Chase is a captivating and surprising story about the deep connection between two sisters, 18-year-old Mary and the much younger Hannah, as they travel the country trying to make their way and find a home. The love between the two sisters is clear even from the beginning, but is in the rest of the story that Nealy cleverly reveals the lengths family members will go to protect each other. (My original post here.)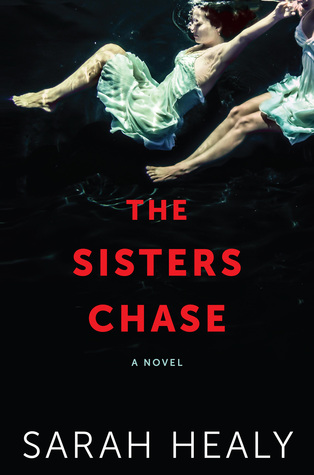 Lily and the Octopus
I don't think I ever truly appreciated the bond between pets and their owners until Scott and I got our own pup, Beta, a few years ago. Animals depend on their owners for everything, but I think in many ways owners depend on their pets too. They bring a liveliness to their homes and provide a much-needed unconditional love every single day. Steven Rowley's novel about a man and his aging dog Lily captures that special connection between pets and their owners in a poignant way. (My original post here.)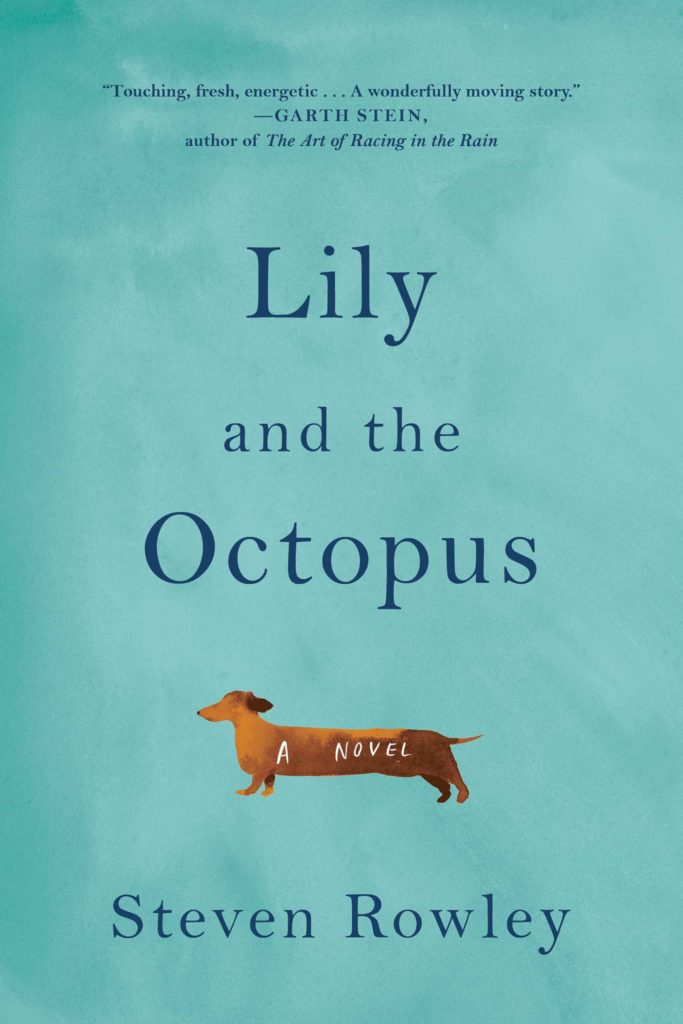 Late Addition: The Seven Husbands of Evelyn Hugo
I only intended to provide three recommendations but this novel has been fresh on my mind (especially since yesterday's post). You wouldn't expect to find a touching love story within a novel focused on the seven failed relationships of a glamorous actress, but that is exactly what you'll find in Taylor Jenkins Reid's novel.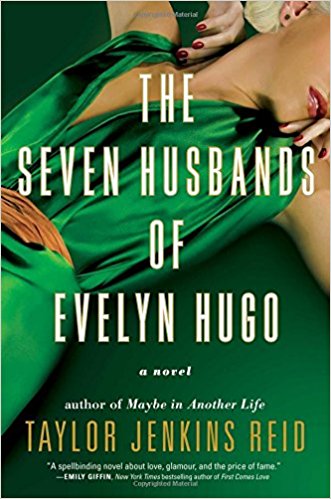 _______________________________
If you're still looking for the perfect read for Valentine's Day, please hop on over to my fellow bloggers' sites and check out their recommendations!
Kerrie from Comfy Reading: For this mother of two little ones, sometimes a good love story is all the romance she has time for, that doesn't bother her though, because reading is one of her favorite things to do. Typically Kerrie is a psychological thriller fanatic, but this time of year she likes to bust out the mushy stuff and read about all the romantic things that people do. You can find more great reviews on her blog, where you can also see how Kerrie overcame depression with her love of literature. Visit Comfy Reading for her selection of great romance novels for Valentine's Day.
Charlotte from Wonderfully Bookish: As a part-time book blogger, a busy virtual assistant and a full-time nerd, Charlotte always seems to be dreaming about another new project. You'll probably find her 1) with her nose in a book; 2) furiously writing new blog posts when she has a rare flash of inspiration (and the time to write them); 3) coming up new projects that will probably never see the light of day; 4) updating her spreadsheet of 2018 movie releases (which really does exist); or 5) writing numbered lists. Head over to her blog to see her list of YA LGBT recommendations.
Gayathri from Elgeewrites: Gayathri is a freelance writer and book blogger at Elgeewrites. She loves reading, recommending books and talking about bookish things in real life. Her blog is just an extension of that habit. She has been reviewing since 2010 and her short stories have been published as parts of anthologies. When she is not reading books or creating online content, she freelances as a beta reader. She lives currently at Dubai. Visit her blog for a selection of classic romance novels for Valentine's Day.
Kayla from The Page Turner: Kayla fell in love with words at a young age and has been a lifelong reader. The word nerd behind The Page Turner works as a writer who helps entrepreneurs tell their stories. Even though she can get sucked into any story, she avoids anything too mushy. Her favorite love stories happen unexpectedly in the background of a much bigger story - stop by The Page Turner to check out her recommendations.