When Henry was still a very tiny baby, we fell in love with a book I'd never even heard of before — Thank You and Good Night by Patrick McDonnell. We insisted on starting a bedtime routine around 3 months old and settled on: bottle, pajamas, book, bed. Almost a year later, bedtime remains the same (except the bottle is replaced with teeth brushing). We also always read two books, and this is often one of them.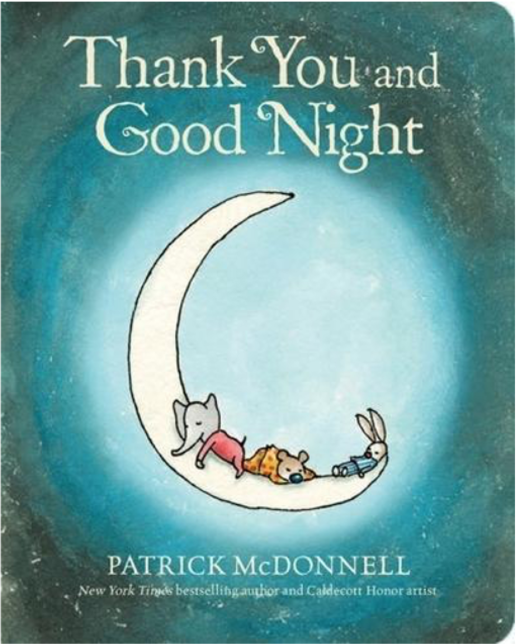 In this book, three friends have a sleepover. Jean the elephant and Alan Alexander the bear spend the night at their friend Clement the bunny's house. They play and play and eat and play until they are exhausted enough to finally go to bed.
My husband and I have a very specific way of reading this book that the other night I described as "our play." It probably looks a little ridiculous to outsiders, but it's part of what makes the story special at bedtime.
Clement, Jean and Alan Alexander "have a little something good to eat" before bed, but the author doesn't elaborate on what that might be in writing. The picture shows Clement eating a carrot, Alan Alexander enjoying some honey and Jean having some peanuts.
I decided to make some peanut butter cookies. I remember making them with my mom when I was a kid, and they seem like a perfect sleepover activity and snack. These cookies are so easy and only 3 ingredients — peanut butter, sugar and an egg.
To make them, you combine 14 tablespoons of peanut butter (or 1 cup minus 2 tablespoons), 1 cup of sugar and 1 egg in a medium sized bowl.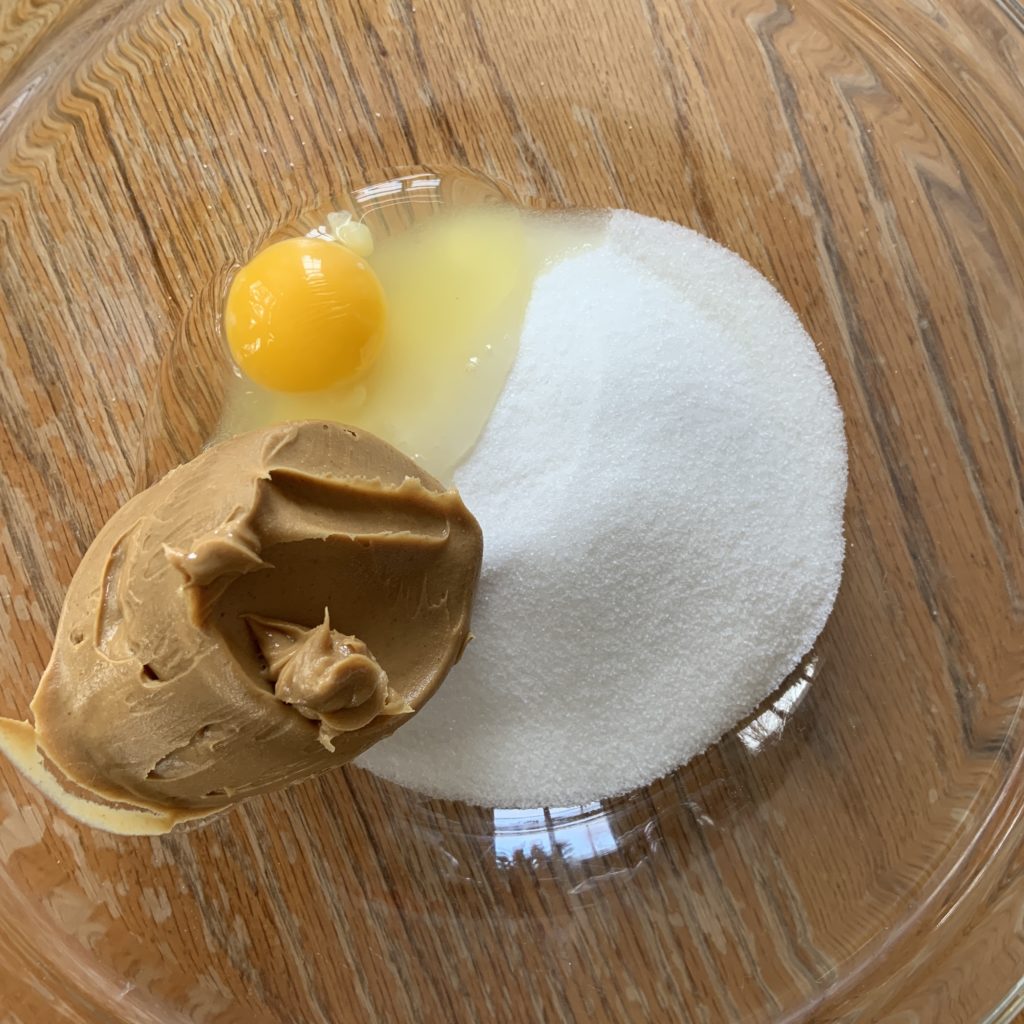 Mix it up until all of the ingredients are well combined.
Using a 2-tablespoon scoop to put the cookies on a baking sheet. Or, if you don't have a scoop, you can roll the dough into 1-inch bowls with your hands (something I used to love doing as a kid!). They can be close on the cookie sheet because they don't really spread.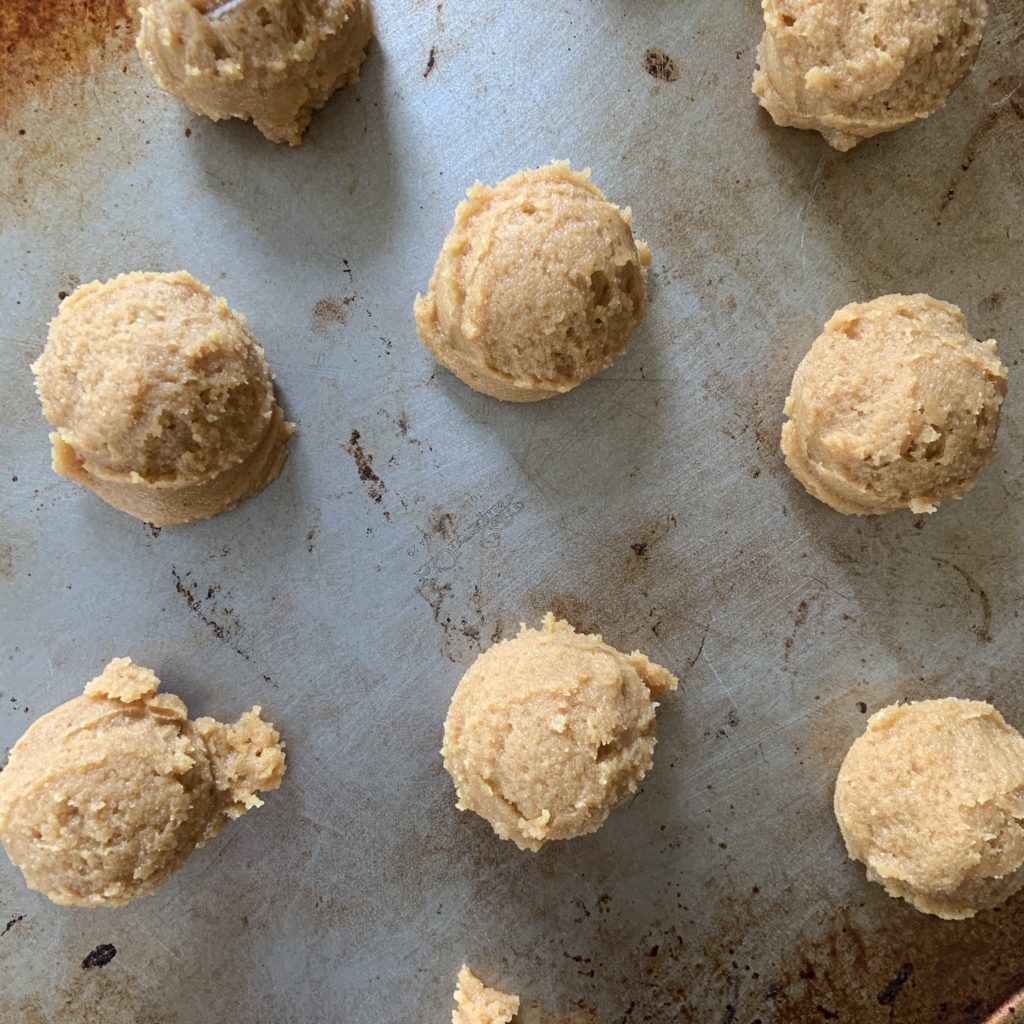 Once they're on the cookie sheet, use a fork to create a criss-cross pattern.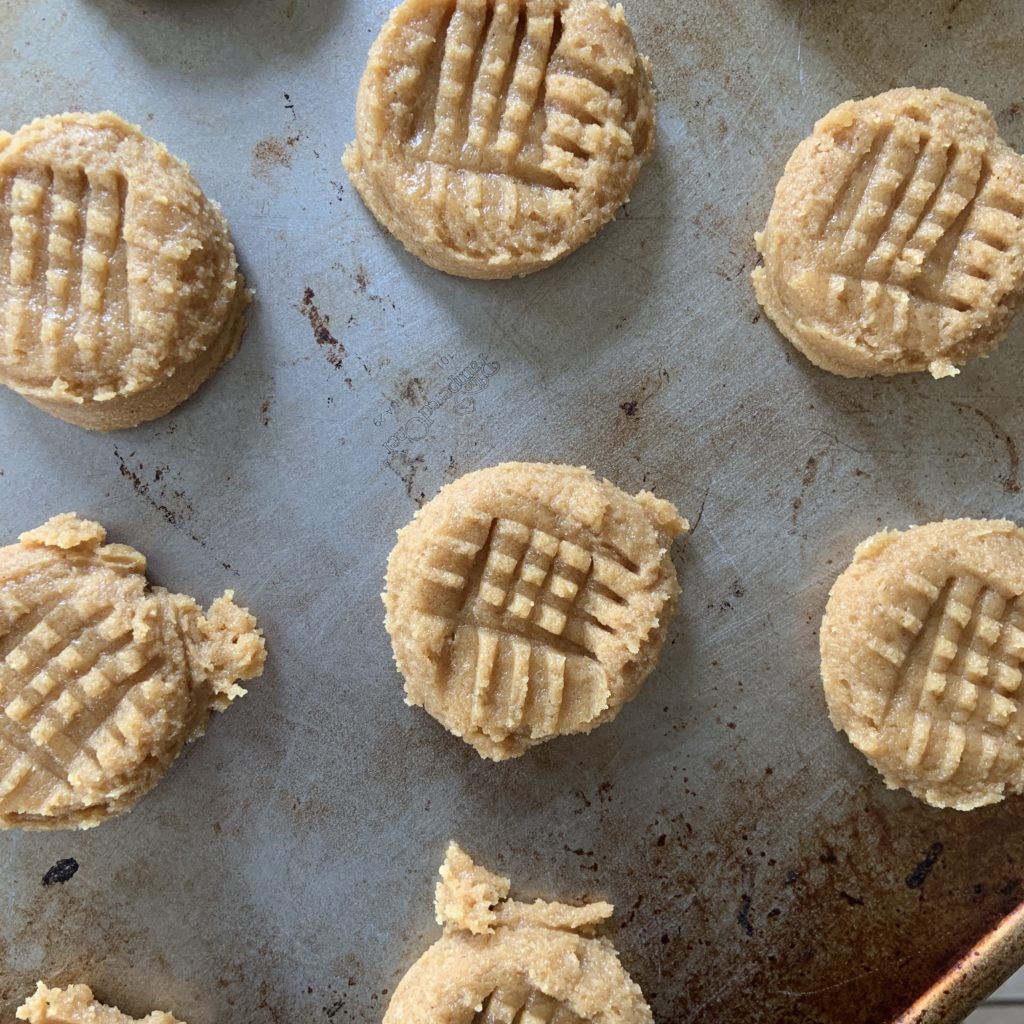 Bake the cookies for 12-14 minutes (it will vary slightly depending on size) and let them cool on the cookie sheet for 2 minutes before removing to cool on a wire rack.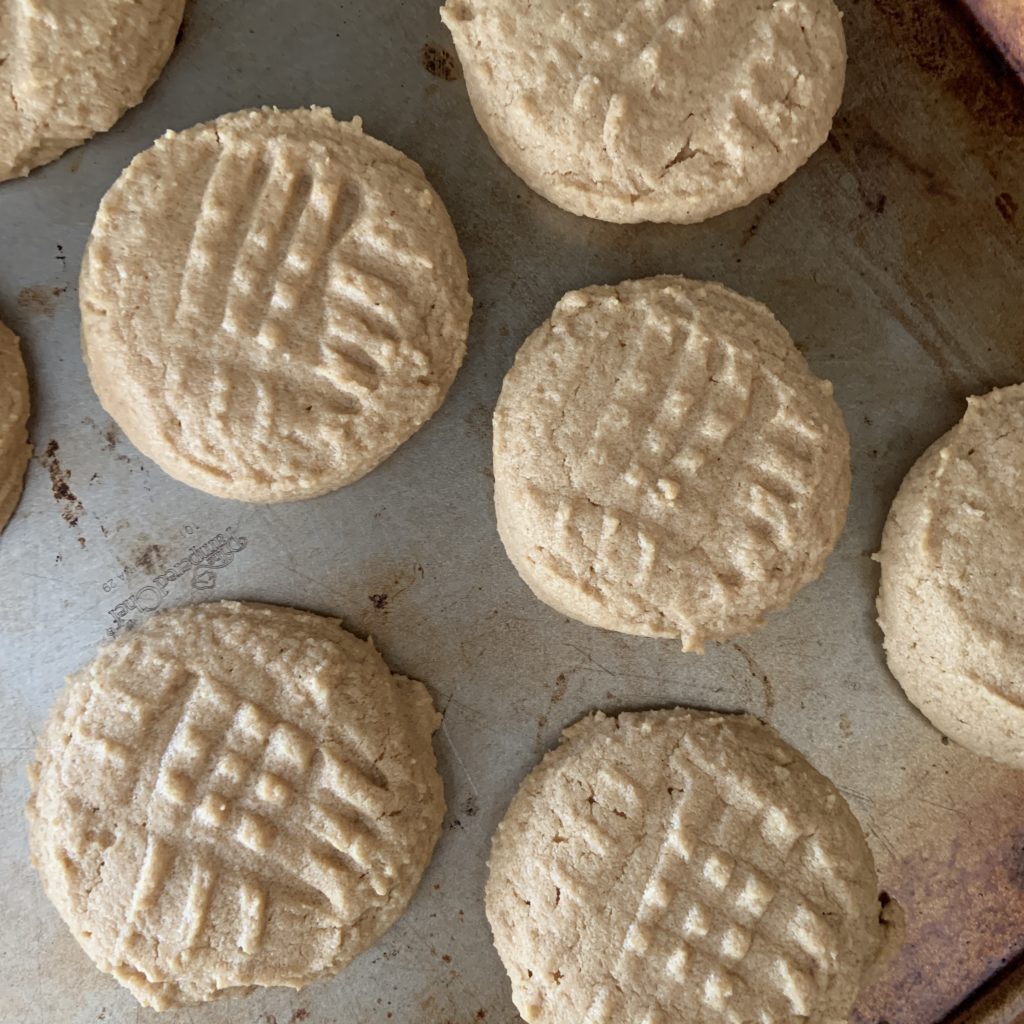 Enjoy with your friends at your next sleepover!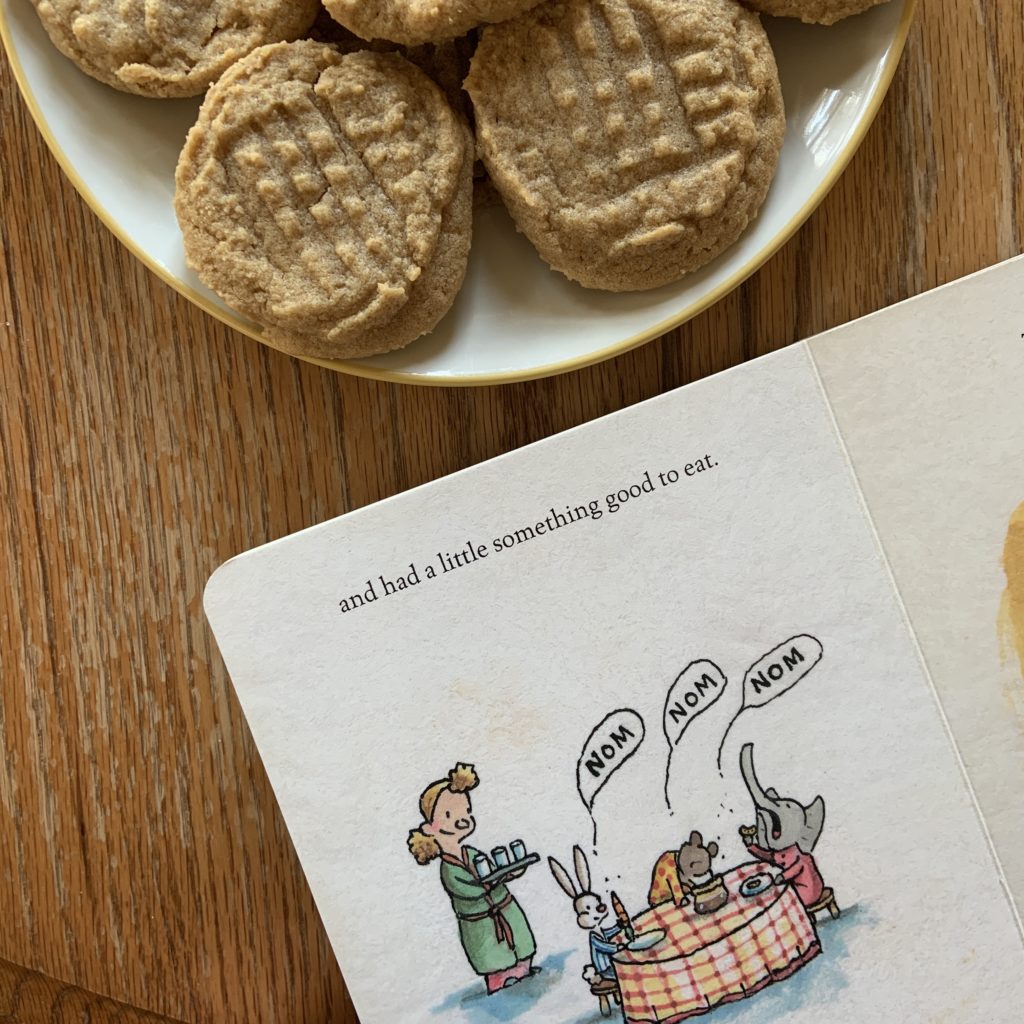 Peanut Butter Cookies
Ingredients
14

tbsp

peanut butter

(or 1 cup minus 2 tbsp)

1

cup

sugar

1

egg
Instructions
Preheat the oven to 350 degrees. Stir the ingredients together until smooth.

Scoop onto a baking sheet with a 2-tbsp scoop, or roll into 1" balls with your hands, if you do not have a scoop. You can line the cookie sheet with parchment or a silicone mat, if desired. These cookies will not spread at all. You can bake the full recipe on a single tray if you would like.

Press down with the back of a fork and then press again from the opposite direction, to form the criss-cross pattern on top.

Bake for 12 minutes and then let cool on the tray for 1-2 minutes before removing to a wire rack to finish cooling. Store in an airtight container. Enjoy!
---
This post contains affiliate links. This does not increase the price you pay, but I may receive a small commission for any products you choose to buy. Purchases made through affiliate links help to cover my blogging costs. Thank you for helping to support The Hungry Bookworm! Full disclosure here.