Mira T. Lee's debut novel, Everything Here Is Beautiful, is a tough book to discuss—though we attempted to do just that for my last book club meeting. It was suggested by one of our members last year, shortly after it was released, and when it finally got chosen as our monthly pick, I was looking forward to reading it. It's a story about sisters, about immigrants, about mental illness. It's a raw and powerful debut that I can't recommend enough.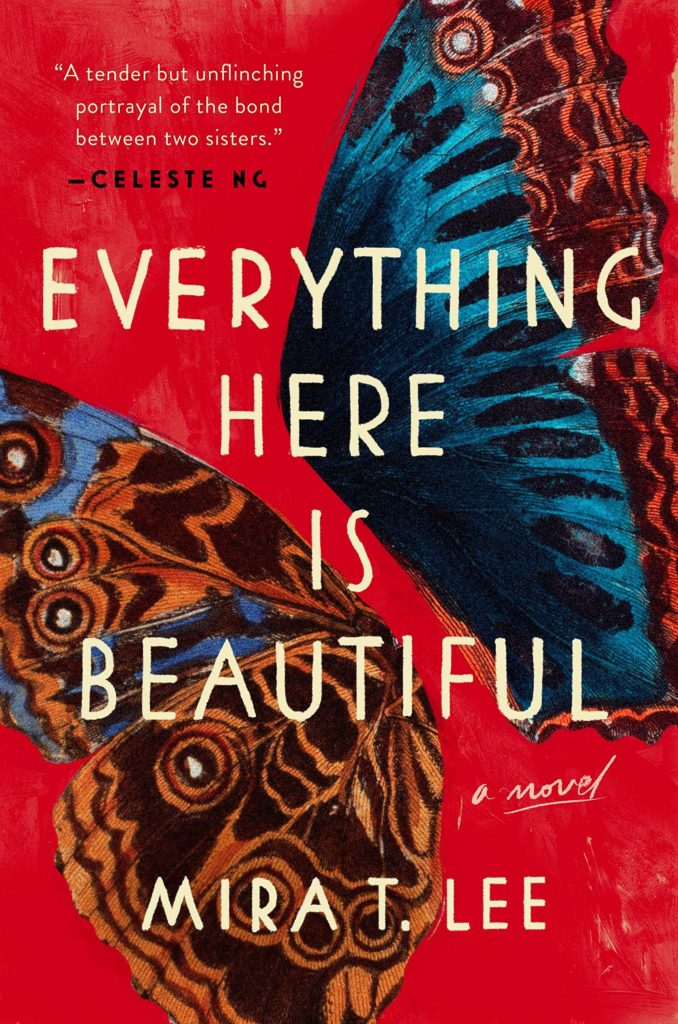 The novel follows two Chinese-American sisters, Miranda the oldest and Lucia the youngest, in the years after their mother dies from cancer. Lucia is adventurous and full of life, and when it's determined that she has schizoaffective disorder, Miranda does everything in her power to keep Lucia grounded and get her the help she needs.

The story is both sweeping and very concentrated, really quite expertly told. In it, Lee is able to share a realistic experience of mental illness, both through the eyes of Lucia and those around her. She doesn't shy away from a really tough topic, and in leaning all the way in, she makes the characters and the lives they lead relatable and understandable. It's a poignant, beautiful debut.

I opted to make Chinese almond cookies, which appear at key moments throughout the novel. (I won't say more so as to not give anything away.) It's a recipe the girls learn from their mother.

My good friend Deanna, who you may recognize from my mini Gilmore Girls series or from a half dozen other mentions, was gracious enough to spend a day cooking with me and we made these together as one of our recipes.

First, I cut the butter into cubes.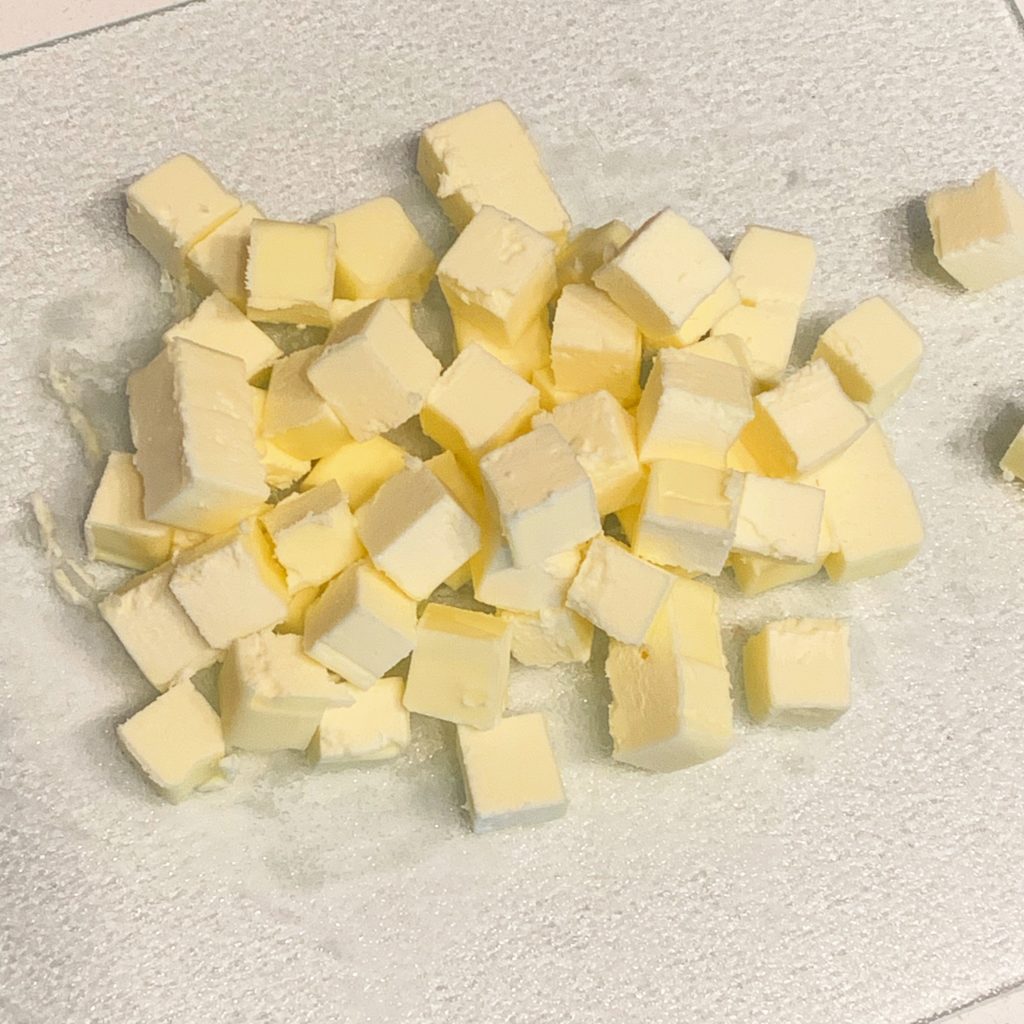 Then, we added that to a stand mixer with almond flour and a little salt, mixing until coarse and chunky looking. To that, we added an egg and almond extract, mixing on low until just incorporated.

Then, we added the rest of the ingredients—flour, sugar and baking soda, mixing until just combined.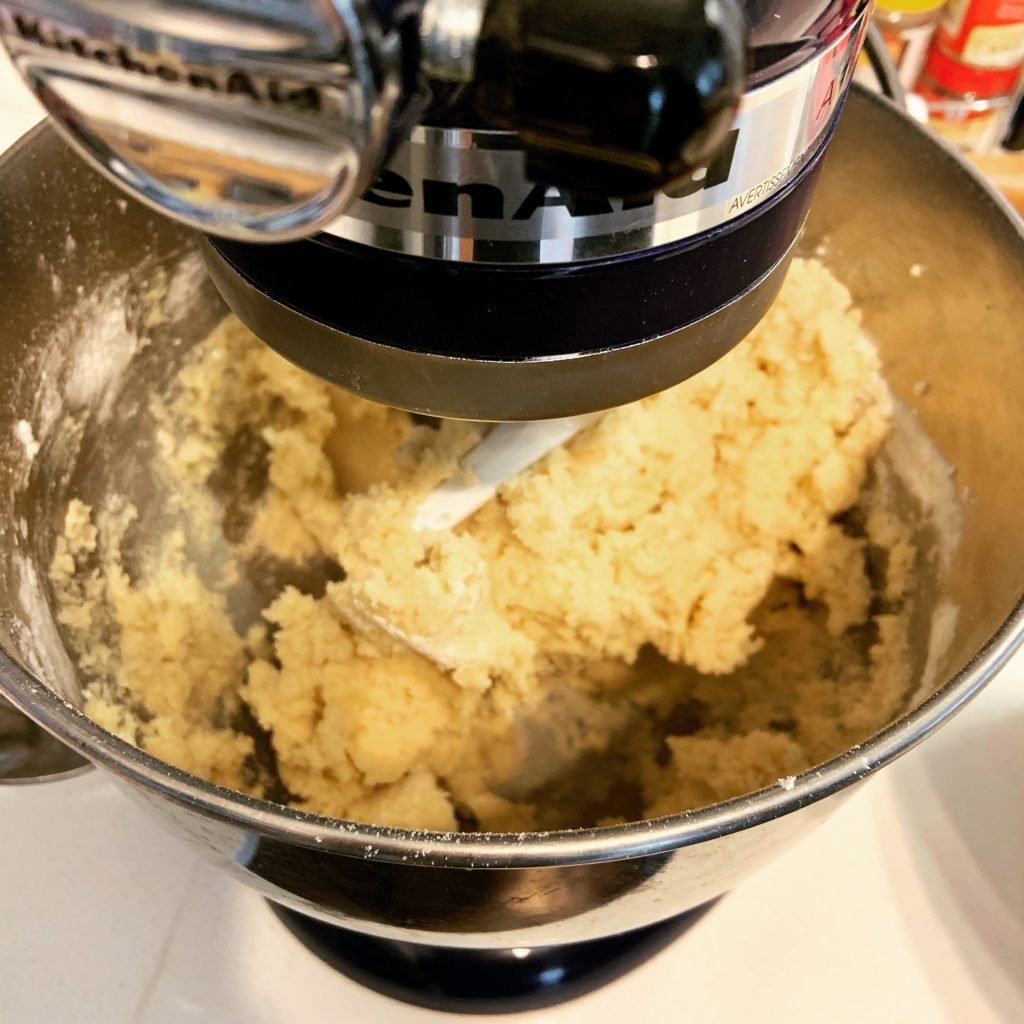 We poured the dough out onto a piece of plastic wrap and formed it into a disc, putting it in the fridge to chill for a couple of hours.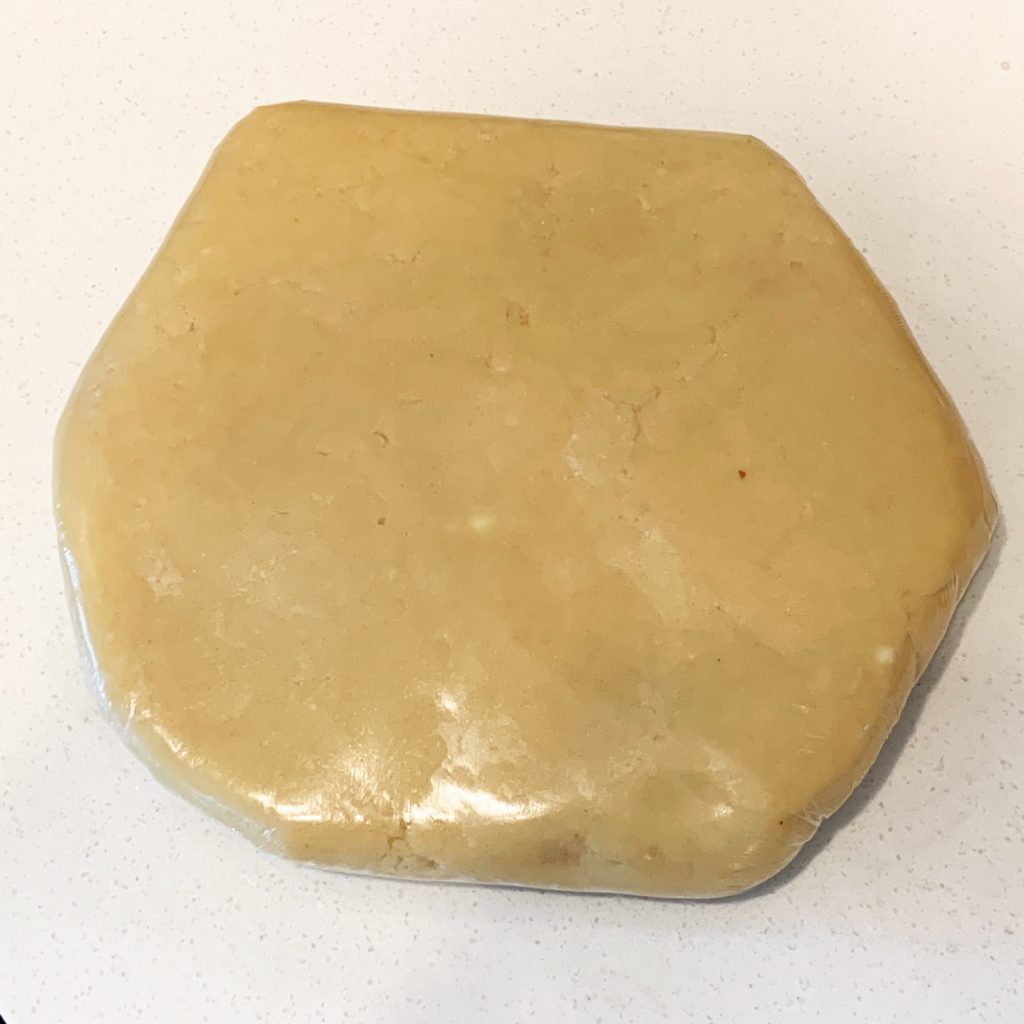 Then, we preheated the oven and set to work making the cookies. It went really quickly as a team. I broke off little chunks of dough, rolling them to make approximately ¾-inch balls. Deanna set them onto the parchment paper, used her palm to smoosh them into a coin shape and topped them with a sliced almond.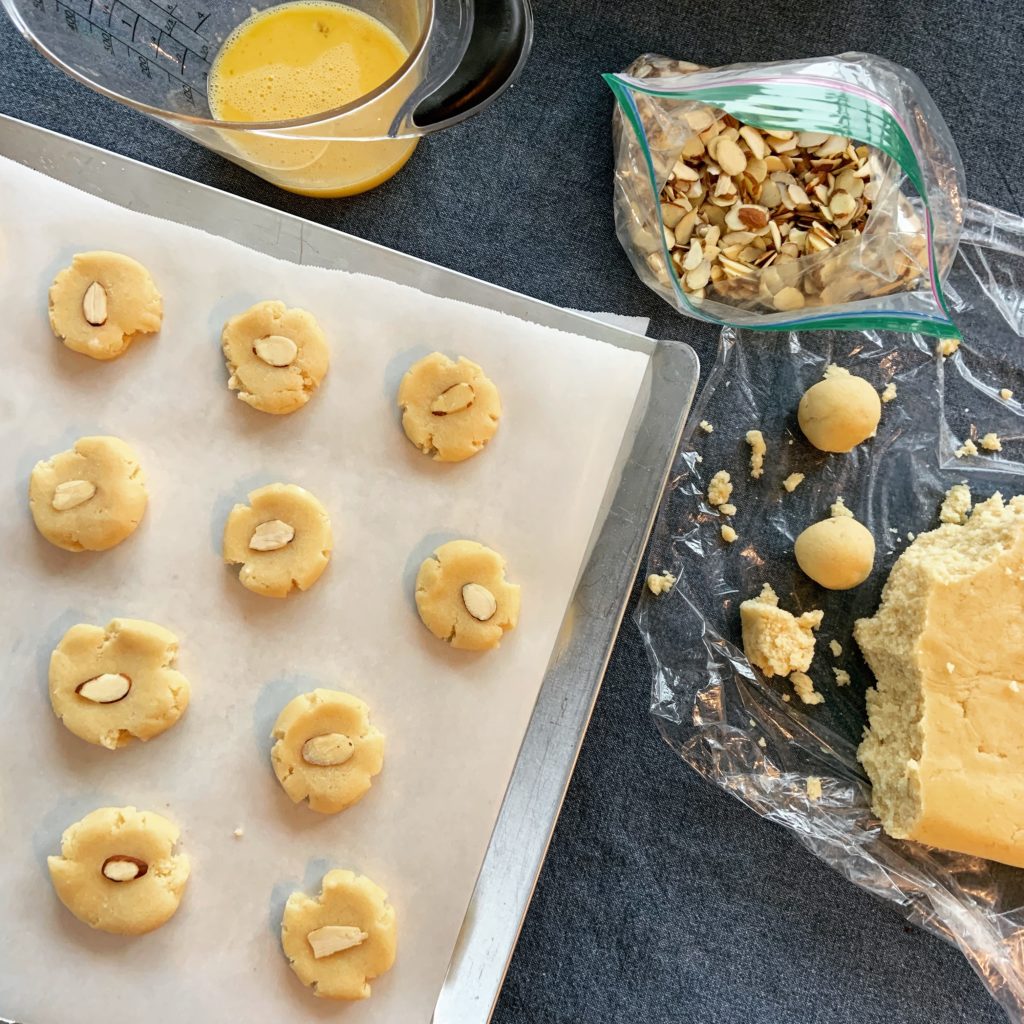 When a whole tray was completed, we brushed them with beaten egg.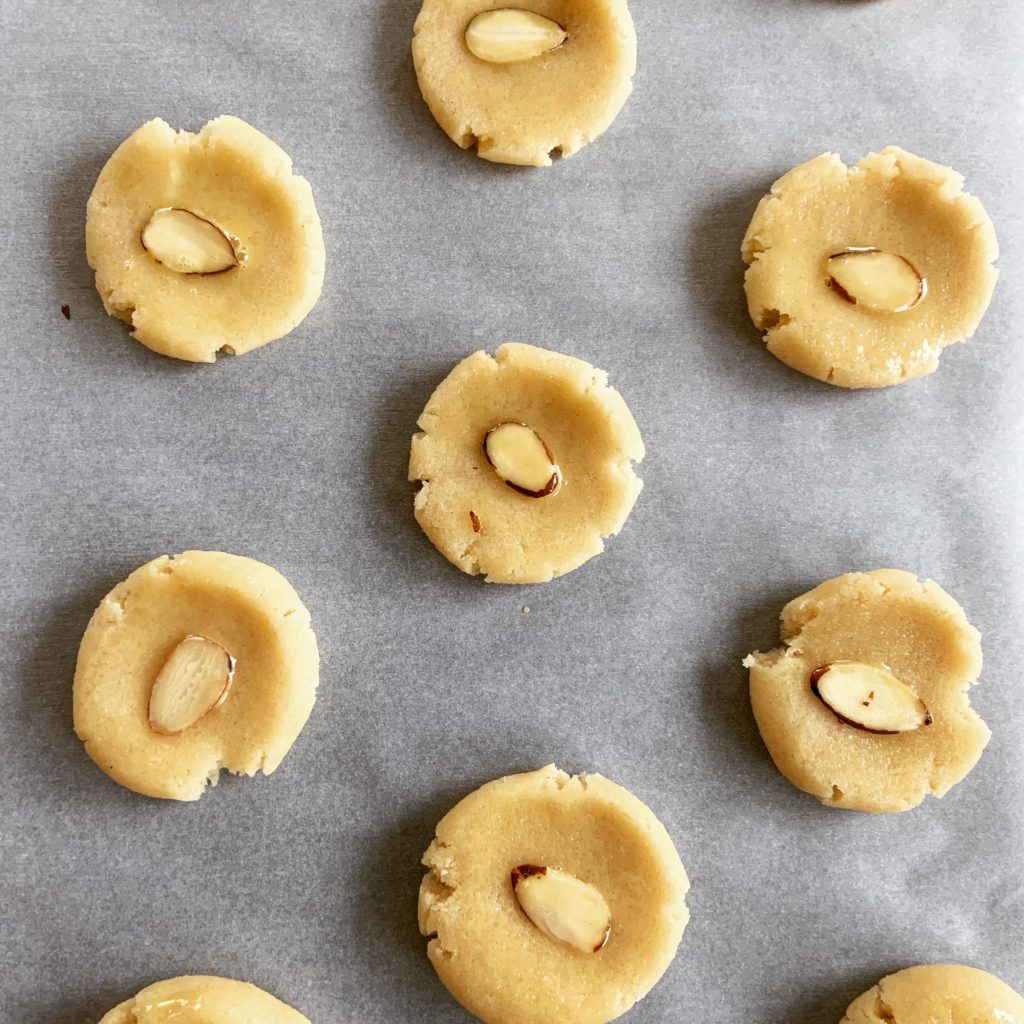 They baked until the edges were just golden brown, about 15 minutes at 325 degrees F.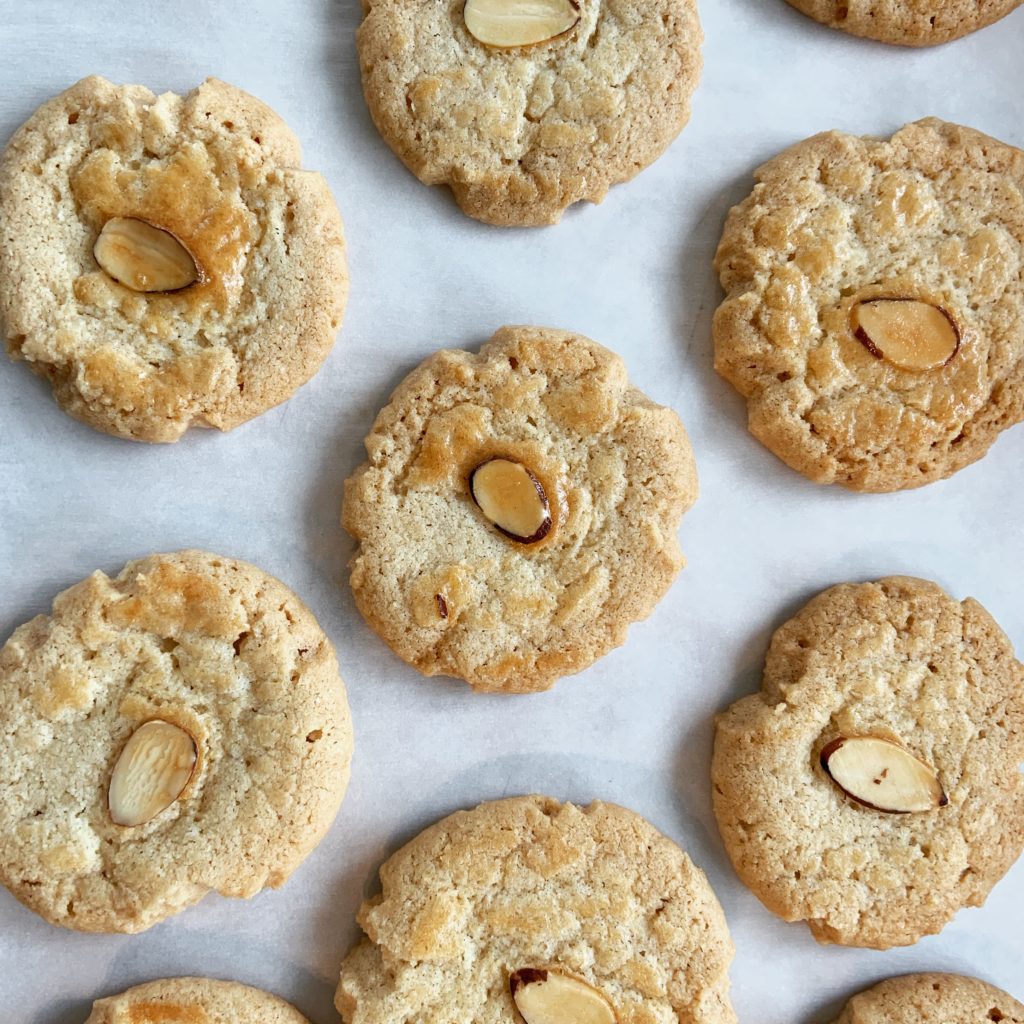 We let them cool before trying them. They were light and crispy, bursting with almond flavor. I think the sisters would definitely approve.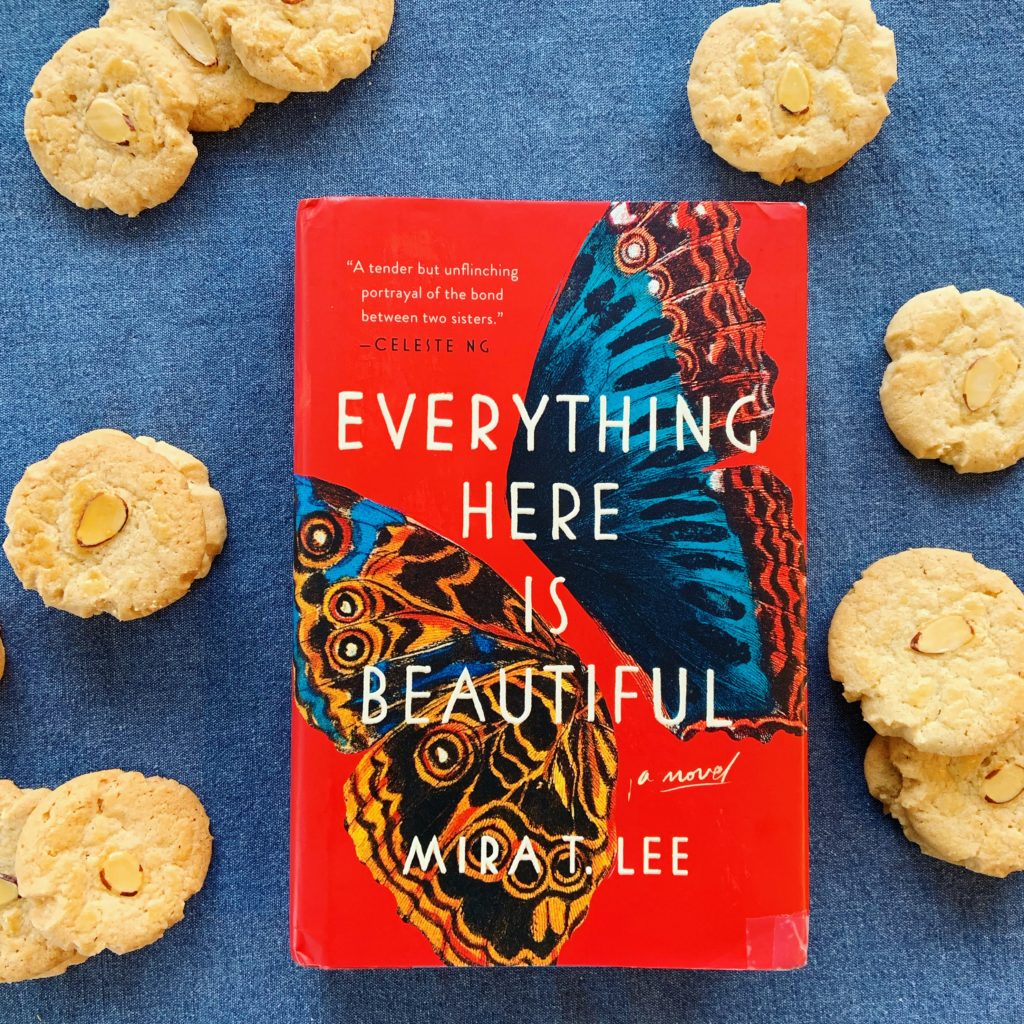 Chinese Almond Cookies
Ingredients
1⅓

cups

of almond flour

lightly packed

1

cup

of unsalted butter

chilled and cut into cubes

Pinch

of kosher salt

2

eggs

1

teaspoon

of almond extract

1¾

cups

of flour

1

cup

+ 2 tablespoons of sugar

½

teaspoon

of baking soda

Thinly sliced almonds
Instructions
Beat almond flour, salt, butter: Place the almond flour, salt, and butter into an electric mixer with a paddle attachment and beat on medium speed for three minutes. The mixture will become coarse and chunky looking.

Add one of the eggs, reserving the other for later, and the almond extract. Mix on low speed until just incorporated.

Sift together the flour, sugar, and baking soda then add to the butter mixture at low speed. Mix until just combined.

Chill the dough: Take the dough and flatten it into a disc and wrap in plastic wrap. Place it in the refrigerator for two hours to chill.

Prep oven, baking sheet, egg: Preheat the oven to 325°F. Line a baking sheet with parchment paper. Place the other egg into a bowl and beat it.

Flatten balls of dough onto cookie sheet: Take pieces of dough and roll them into balls about three-quarters-of-an-inch wide. Place them on the sheet about an inch apart and then press them down slightly with your palm to make a coin shape.

Place a slivered almond onto each cookie and lightly press it into place, then paint the surface of the cookie with some of the beaten egg using a pastry brush or your finger (this will give the cookie a lacquered appearance once it bakes).

Bake at 325°F for 13-15 minutes or until the edges just begin to tan. Cool on the sheet on a wire rack.
_______________
This post contains affiliate links. This does not increase the price you pay, but I may receive a small commission for any products you choose to buy. Purchases made through affiliate links help to cover my blogging costs. Thank you for helping to support The Hungry Bookworm! Full disclosure here.