Can you believe it's almost 2019 already? This year has positively flown by. Perhaps that's because I've read so many stories and visited so many different worlds this year -- for the first time ever, I've completely 100 books (and I'm still going)! It feels amazing to have accomplished that, and at the same time, I'm not sure it's something I want to repeat. Even with my blog, for which I have to carefully reflect on the books I review, I can barely remember most of the books I've read.
Since we last met for SUYB, I've finished 11 books -- four of which I finished in the 5 days of the Thanksgiving Readathon. That's a lot to catch you up on, so I'll try to keep it brief!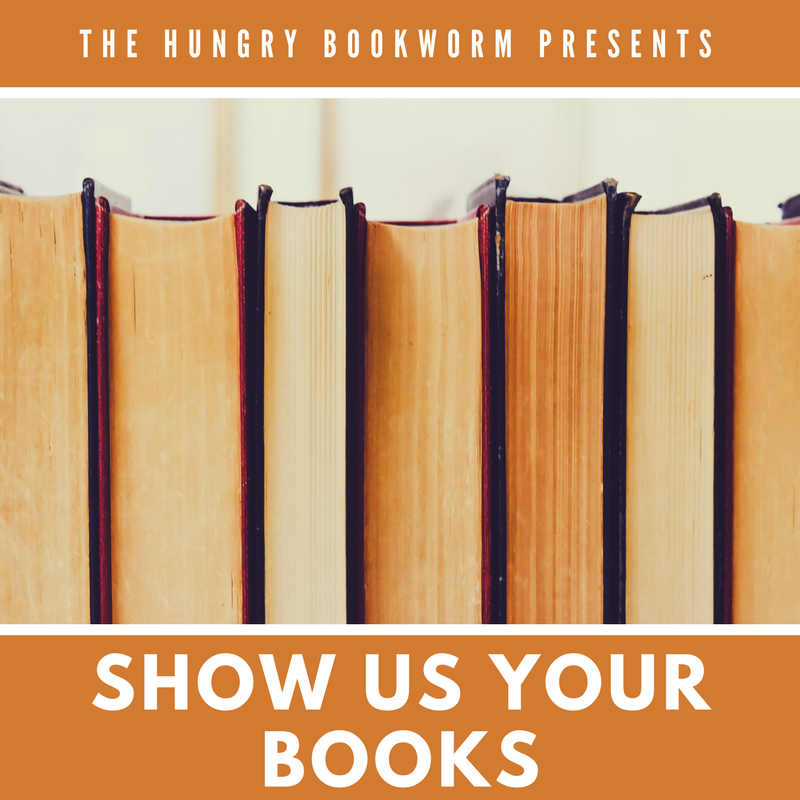 Here's a look at what I read over the last month and what might be on the docket next:
But first, Last Month's Edition & What My Ratings Mean
4-Star Reads
⭐⭐⭐⭐
The Alice Network - My whole book club loved this story of two world wars and fearless female spies. [review + recipe]
Little - This fictionalized account of Madame Tussaud's life was my first Edward Carey novel, and I will absolutely be looking into some of his backlist. It was a book I didn't know I needed, but I ended up wholeheartedly enjoying.    
The Line That Held Us - David Joy's latest novel is a dark Appalachian thriller about the cover-up of an accidental murder and all that follows. I was horrified and riveted by the story and captivated by Joy's writing.
Where the Crawdads Sing - My whole (other) book club loved this novel, too. I found Delia Owens' writing transporting and was totally immersed from beginning to end. [review + two recipes]
Killers of the Flower Moon: The Osage Murders and the Birth of the FBI - When this novel was selected for my office's book club, I was less than excited (I campaigned for There There and lost). I finally picked it up over Thanksgiving break and raced through it. This nonfiction account of the murders of Osage Indians beginning in the 1920s prompted an excellent discussion. It's a book everyone should read.
Becoming - Michelle Obama's memoir was as excellent as I expected. I took way too long to read it (due to a book obligation backlog) and unfortunately turned it into the library a few days late, but it was worth it -- and I'm sorry to everyone who was waiting on that copy! Look out for my full review with an Obama family favorite recipe, of course, on Saturday.
3-Star Reads
⭐⭐⭐
Marilla of Green Gables (3.5) - I'll admit I was nervous to revisit the beloved world of Green Gables, but I was intrigued to read Marilla's backstory and ultimately couldn't resist. In the end, I was charmed by old characters and new. It's a welcome accompaniment to the existing Anne series. [review + recipe]
*Family Trust - I read Kathy Wang's novel as part of a book tour stop on Literary Quicksand, and while I didn't love it, it was a well-written and unique take on another story about "rich people problems." [full review]
A Spark of Light - Jodi Picoult's newest novel, which came out in October, was one of the books I was anticipating most this year, and as such, I felt pretty let down by the result. I know other people have loved this one, but it didn't blow me away (and had me pretty confused at times). I also reviewed this one on Literary Quicksand. [full review]
**The Adults - If you're looking for a Christmas-y novel with a little intrigue, this might be a good choice. Caroline Hulse's novel about two exes vacationing with their daughter, her imaginary bunny and their new partners was a quick, entertaining read. [review + recipe]
The Twelve Lives of Samuel Hawley - When we discussed this at book club last week, the reviews were pretty mixed. I myself was sort of on the fence -- mainly about Samuel Hawley himself. Still, I loved Hannah Tinti's writing in this coming-of-age story mixed with a criminal thriller.
What was the best thing you read last month?
_______________
Linkup Guidelines:
This linkup happens the second Tuesday of every month. The next is Tuesday, January 8, 2019. 1. Please visit and comment with both of your hosts, Jana & Steph
2. Please display the button or link back to me and the linkup hosts on your blog post
3. Please visit a few other blogs who've linked up and get some book talk going!
_______________
This post contains affiliate links. This does not increase the price you pay, but I may receive a small commission for any products you choose to buy. Purchases made through affiliate links help to cover my blogging costs. Full disclosure here.
*I received a free copy of this book through TLC Book Tours in exchange for an honest review.
**I received a free digital copy of this book from NetGalley in exchange for an honest review.