Happy Tuesday -- and even better it's almost fall! I think I've been saying that off-and-on for the past few weeks, but no matter what the weather says, it's actually coming. The calendar says Friday is the last day of summer, officially. In this week's Top Ten Tuesday the bookish topic is Books on My Fall TBR, and these are the books that I'm most excited to see released this fall. Just two weeks until the first release date - I can't wait!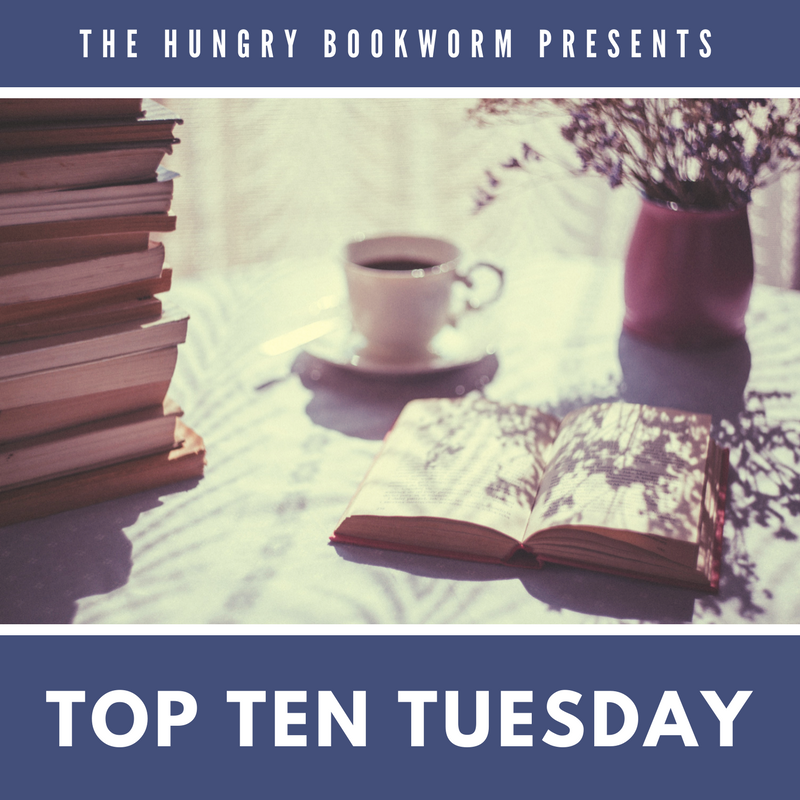 A Spark of Light by Jodi Picoult (October 2) - Since I read Small Great Things a couple of years ago, I've had a whole new respect for Jodi Picoult. When I heard about this one coming out via NetGalley, I immediately added it to my TBR. I didn't get chosen to read it early, but the anticipation is definitely high for this one.
The warm fall day starts like any other at the Center—a women's reproductive health services clinic—its staff offering care to anyone who passes through its doors. Then, in late morning, a desperate and distraught gunman bursts in and opens fire, taking all inside hostage.

After rushing to the scene, Hugh McElroy, a police hostage negotiator, sets up a perimeter and begins making a plan to communicate with the gunman. As his phone vibrates with incoming text messages he glances at it and, to his horror, finds out that his fifteen-year-old daughter, Wren, is inside the clinic.

But Wren is not alone. She will share the next and tensest few hours of her young life with a cast of unforgettable characters: A nurse who calms her own panic in order to save the life of a wounded woman. A doctor who does his work not in spite of his faith but because of it, and who will find that faith tested as never before. A pro-life protester, disguised as a patient, who now stands in the cross hairs of the same rage she herself has felt. A young woman who has come to terminate her pregnancy. And the disturbed individual himself, vowing to be heard.

Told in a daring and enthralling narrative structure that counts backward through the hours of the standoff, this is a story that traces its way back to what brought each of these very different individuals to the same place on this fateful day.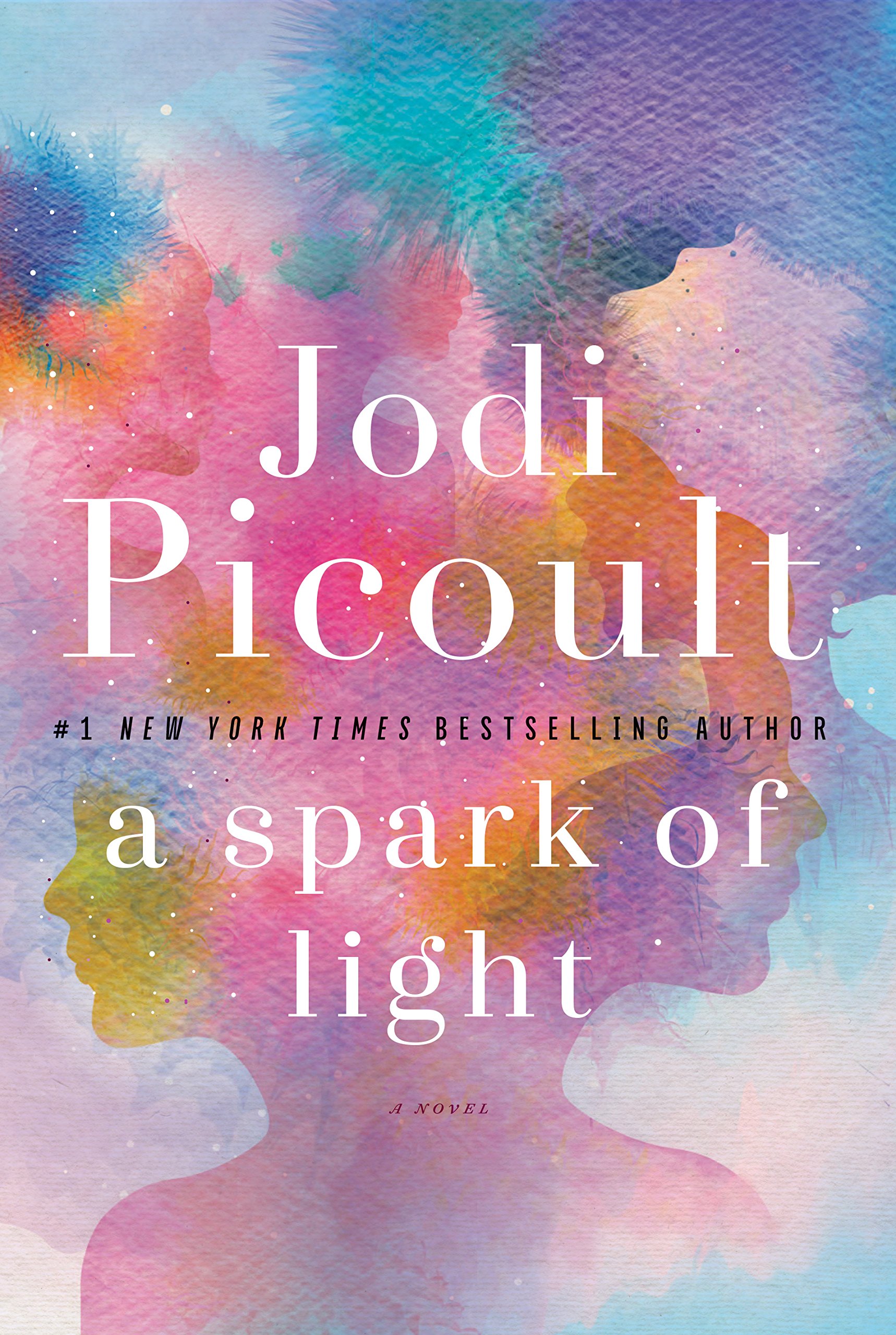 The Dream Daughter by Diane Chamberlain (October 2) - I actually already read this one (thanks, NetGalley) and, spoiler alert, I LOVED it! My 5-star review will be up this weekend, so be sure to check it out, and make sure to add it to your TBR.
A rich, genre-spanning, breathtaking novel about one mother's quest to save her child, unite her family, and believe in the unbelievable. Diane Chamberlain pushes the boundaries of faith and science to deliver a novel that you will never forget.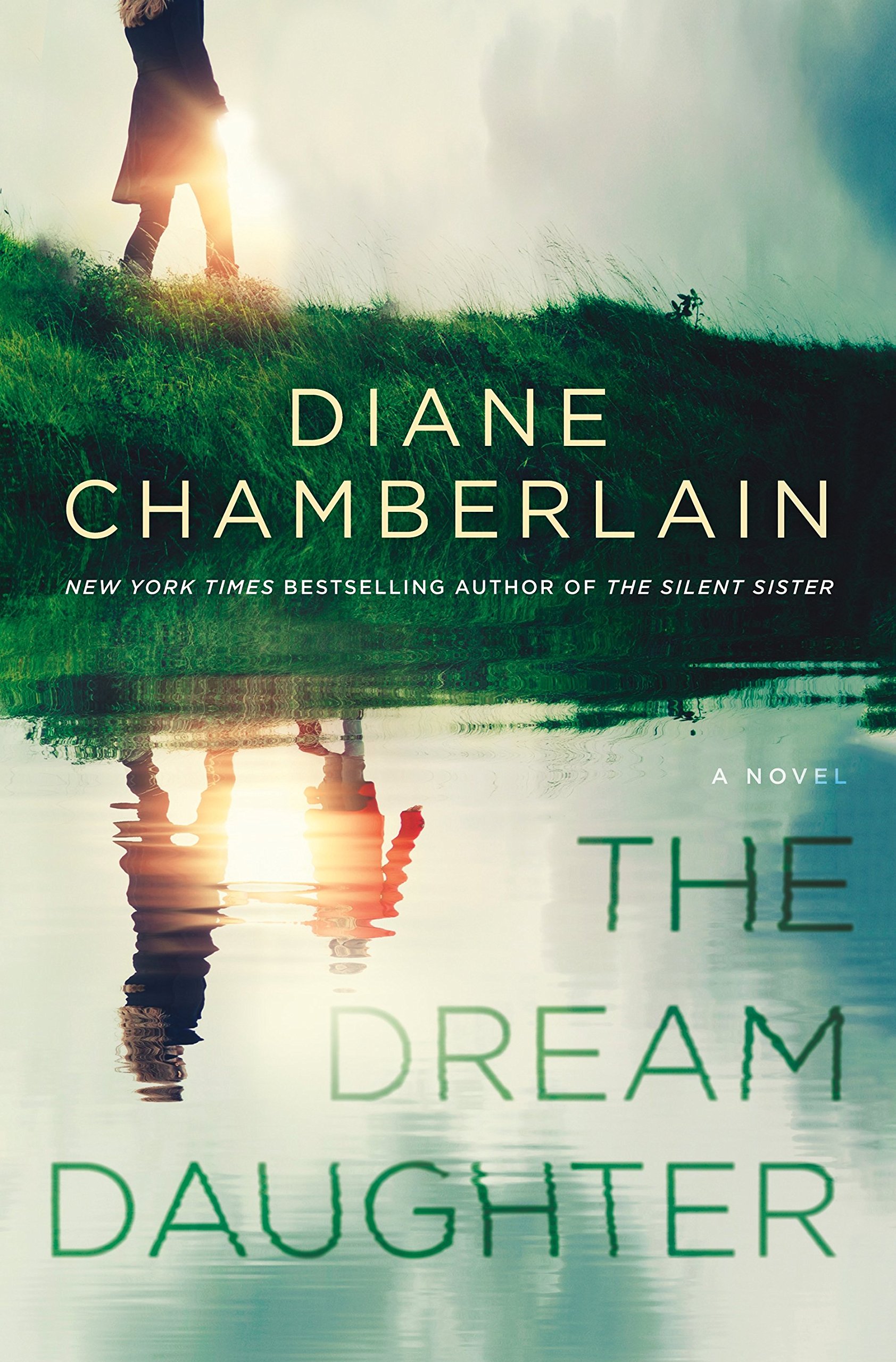 The Clockmaker's Daughter by Kate Morton (October 9) - This was another selection I received from NetGalley, so I'll get a chance to read it before it comes out, but the story sounds intriguing and I've heard a lot of positive buzz about it already.
In the summer of 1862, a group of young artists led by the passionate and talented Edward Radcliffe descends upon Birchwood Manor on the banks of the Upper Thames. Their plan: to spend a secluded summer month in a haze of inspiration and creativity. But by the time their stay is over, one woman has been shot dead while another has disappeared; a priceless heirloom is missing; and Edward Radcliffe's life is in ruins.

Over one hundred and fifty years later, Elodie Winslow, a young archivist in London, uncovers a leather satchel containing two seemingly unrelated items: a sepia photograph of an arresting-looking woman in Victorian clothing, and an artist's sketchbook containing the drawing of a twin-gabled house on the bend of a river.

Why does Birchwood Manor feel so familiar to Elodie? And who is the beautiful woman in the photograph? Will she ever give up her secrets?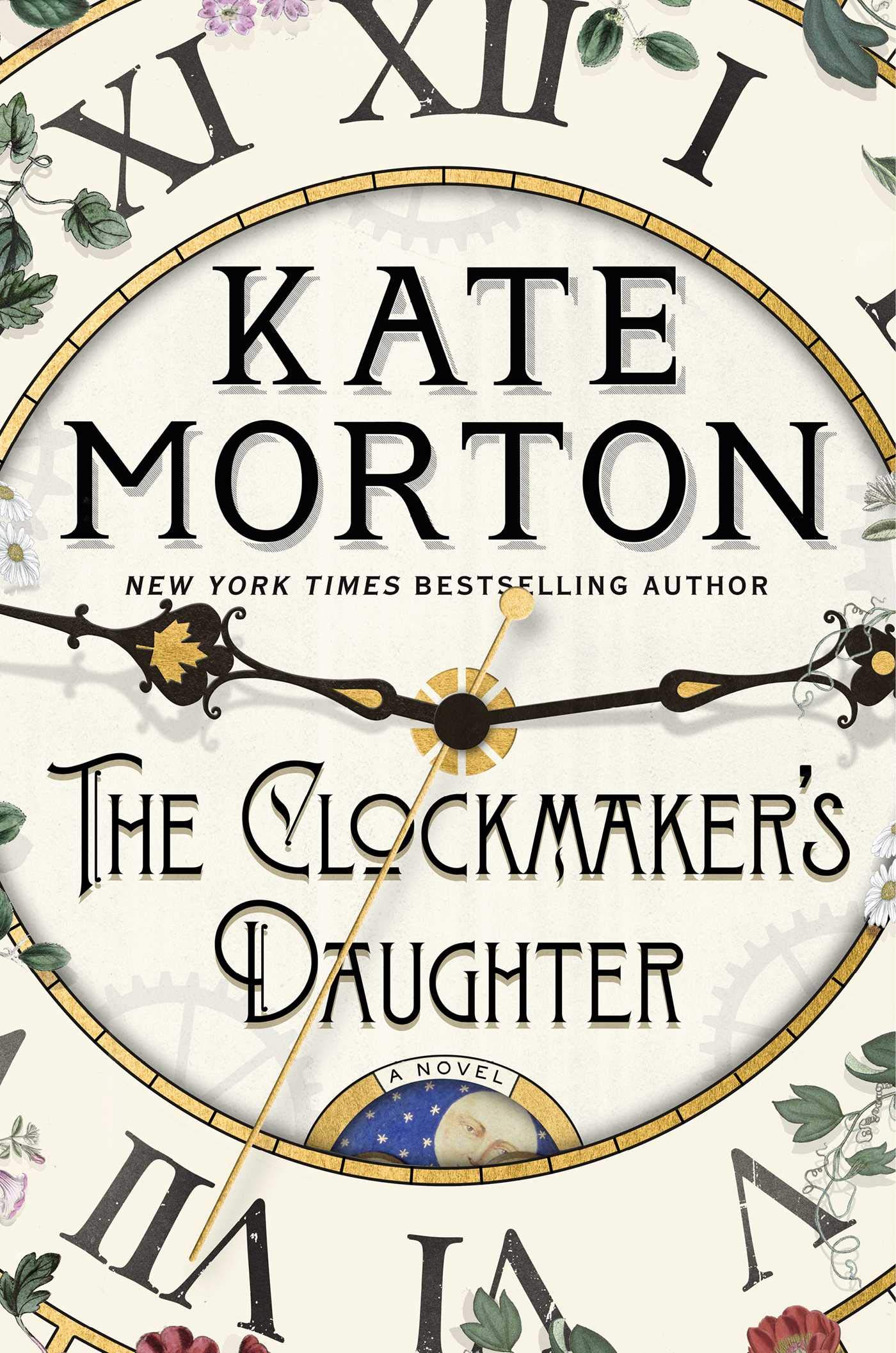 A Well-Behaved Woman: A Novel of the Vanderbilts by Therese Anne Fowler (October 16) - I'm not sure what brought this historical fiction novel to my attention, but it sounds fascinating.
In 1883, the New York Times prints a lengthy rave of Alva Vanderbilt's Fifth Ave. costume ball--a coup for the former Alva Smith, who not long before was destitute, her family's good name useless on its own. Marrying into the newly rich but socially scorned Vanderbilt clan, a union contrived by Alva's best friend and now-Duchess of Manchester, saved the Smiths--and elevated the Vanderbilts.

From outside, Alva seems to have it all and want more. She does have a knack for getting all she tries for: the costume ball--no mere amusement--wrests acceptance from doyenne Caroline Astor. Denied abox at the Academy of Music, Alva founds The Met. No obstacle puts her off for long.

But how much of ambition arises from insecurity? From despair? From refusal to play insipid games by absurd rules? --There are, however, consequences to breaking those rules. One must tread carefully.

And what of her maddening sister-in-law, Alice? Her husband William, who's hiding a terrible betrayal? The not-entirely-unwelcome attentions of his friend Oliver Belmont, who is everything William is not? What of her own best friend, whose troubles cast a wide net?

Alva will build mansions, push boundaries, test friendships, and marry her daughter to England's most eligible duke or die trying. She means to do right by all, but good behavior will only get a woman so far. What is the price of going further? What might be the rewards? There's only one way to know for certain...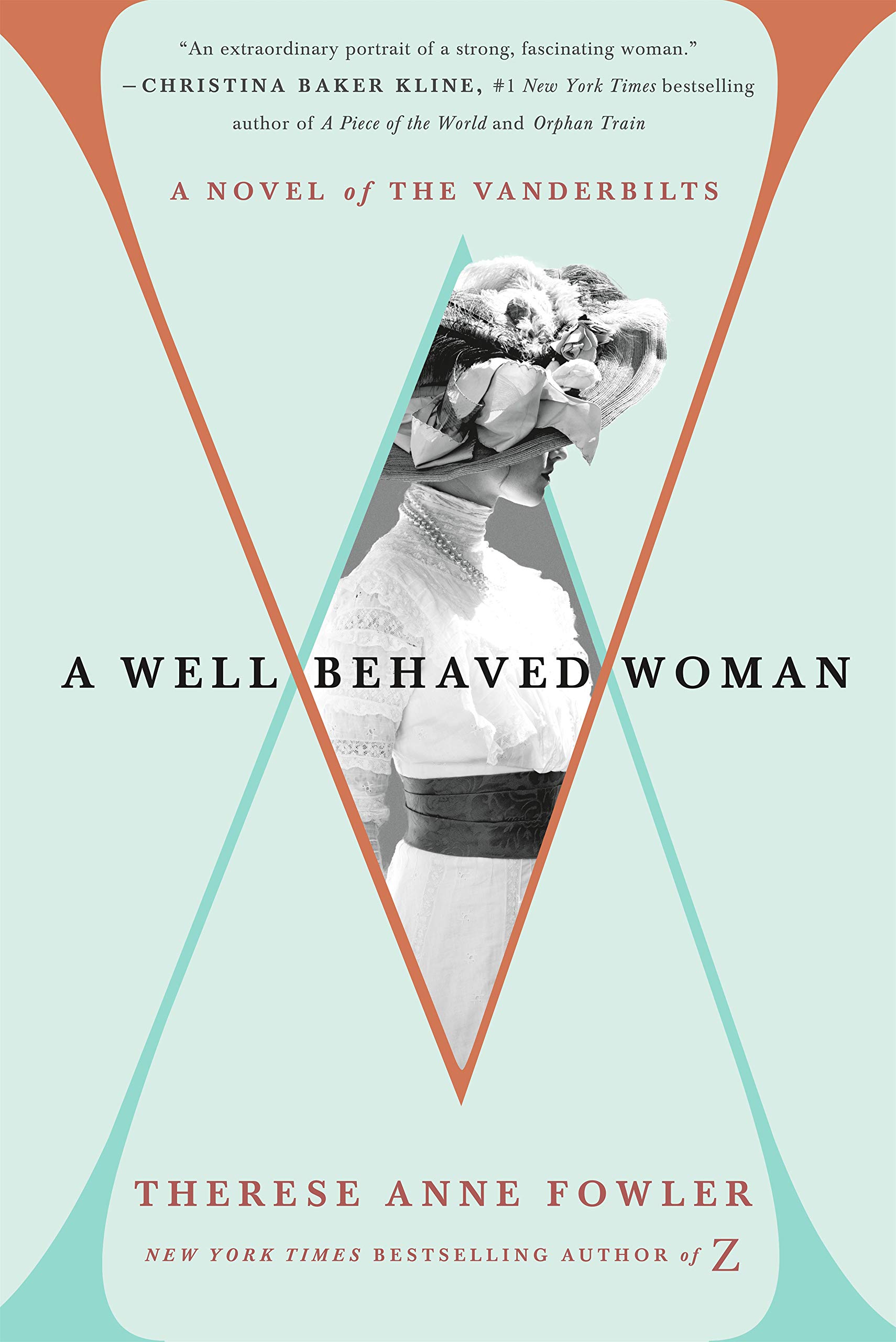 Our Life in the Forest by Marie Darrieussecq (October 25) - This dystopian novel sounds disturbing, but I'm intrigued.
In the near future, a woman is writing in the depths of a forest. She's cold. Her body is falling apart, as is the world around her. She's lost the use of one eye; she's down to one kidney, one lung. Before, in the city, she was a psychotherapist, treating patients who had suffered trauma, in particular a man, "the clicker". Every two weeks, she travelled out to the Rest Centre, to visit her "half", Marie, her spitting image, who lay in an induced coma, her body parts available whenever the woman needed them.

As a form of resistance against the terror in the city, the woman flees, along with other fugitives and their halves. But life in the forest is disturbing too—the reanimated halves are behaving like uninhibited adolescents. And when she sees a shocking image of herself on video, are her worst fears confirmed?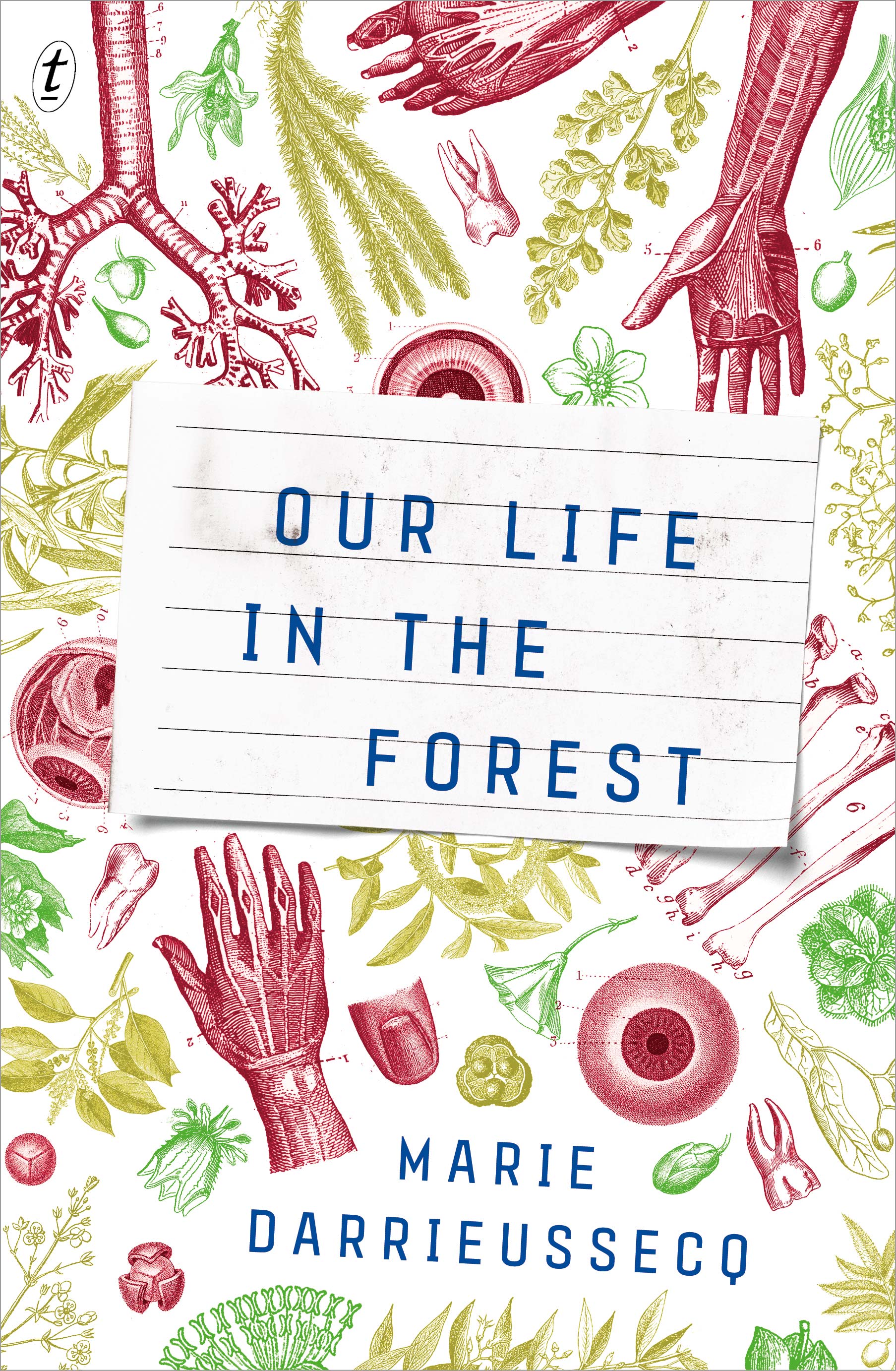 The Library Book by Susan Orlean (October 16) - This nonfiction book sounds like a love letter to libraries, and that's pretty much all I need. I can't wait to dive into it!
Weaving her life-long love of books and reading with the fascinating history of libraries and the sometimes-eccentric characters who run them, award-winning journalist and New York Times bestselling author Susan Orlean presents a mesmerizing and uniquely compelling story as only she can. With her signature wit, insight, compassion, and talent for deep research, she investigates the legendary Los Angeles Public Library fire to showcase the larger, crucial role that libraries play in our lives. To truly understand what happens behind the stacks, Orlean visits the different departments of the LAPL, encountering an engaging cast of employees and patrons and experiencing alongside them the victories and struggles they face in today's climate. She also delves into the evolution of libraries across the country and around the world, from a metropolitan charitable initiative to a cornerstone of national identity. She reflects on her childhood experiences in libraries; studies arson and the long history of library fires; attempts to burn a copy of a book herself; and she re-examines the case of Harry Peak, the blond-haired actor long suspected of setting fire to the library over thirty years ago. Along the way, she reveals how these buildings provide much more than just books—and that they are needed now more than ever.

Filled with heart, passion, and unforgettable characters, The Library Book is classic Susan Orlean, and an homage to a beloved institution that remains a vital part of the heart, mind, and soul of our country and culture.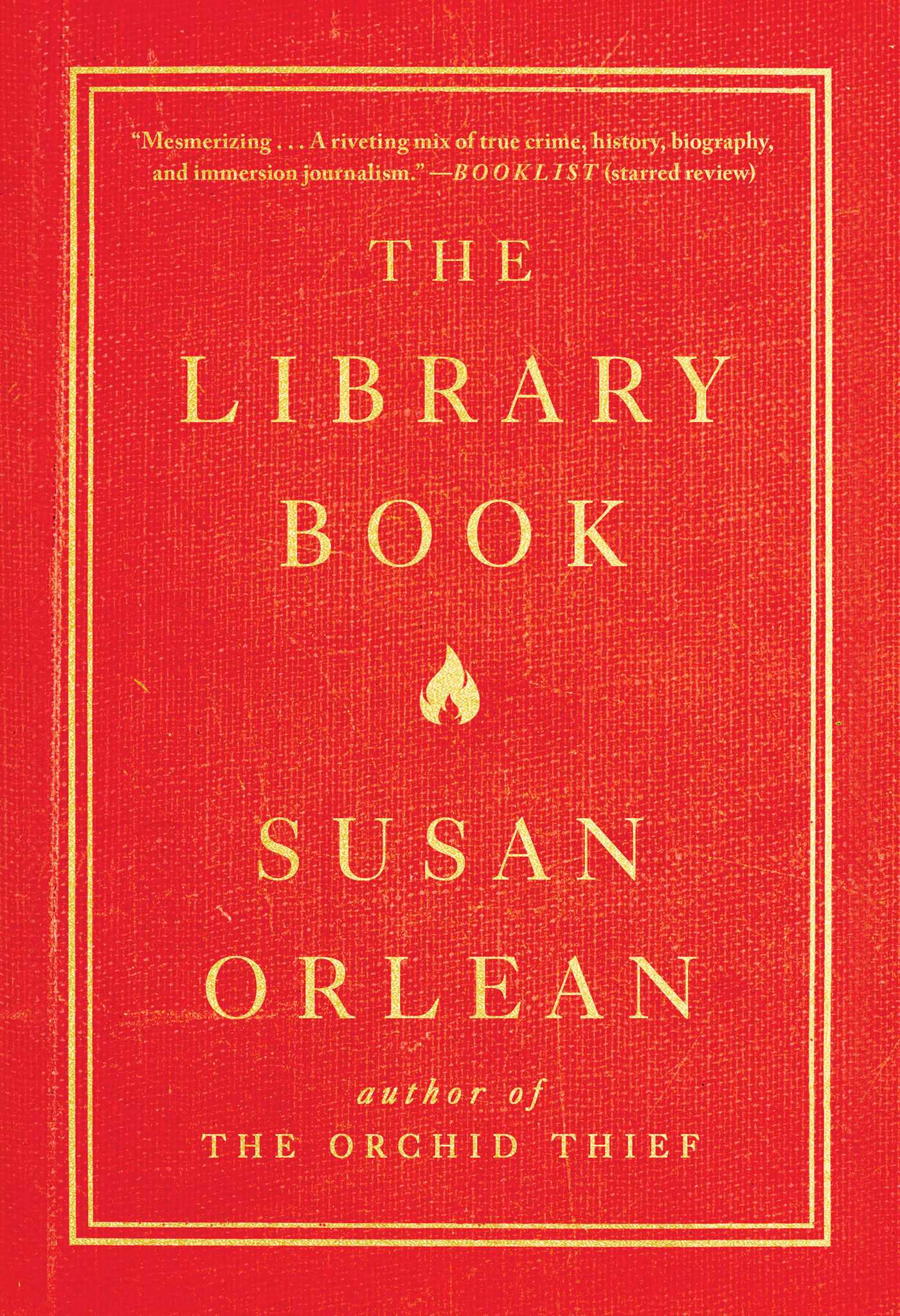 Marilla of Green Gables by Sarah McCoy (October 23) - I don't really need an excuse to visit Avonlea and Green Gables, but this book sounds like the perfect one. I know Marilla is no Anne Shirley, but I hope the October release was on purpose.
A bold, heartfelt tale of life at Green Gables . . . before Anne: A marvelously entertaining and moving historical novel, set in rural Prince Edward Island in the nineteenth century, that imagines the young life of spinster Marilla Cuthbert, and the choices that will open her life to the possibility of heartbreak—and unimaginable greatness.
"Sarah McCoy has given readers a precious gift: the opportunity to step back into the world of Avonlea, and the chance to get to know Marilla Cuthbert as a leading lady in her own right. In McCoy's skillful and sensitive hands, Marilla emerges as a heroine of depth, complexity, and heart. I savored my time with this cast of old friends, enjoying the dilemma of whether to speed through these compelling pages or to pause and relish everything about the lovely world imagined within them." ―Allison Pataki, New York Times bestselling author
Family Trust by Kathy Wang (October 30) - This book recently caught my eye when I was perusing a list of ARCs for review. I'm looking forward to receiving my copy soon, and I hope it's as good as I'm expecting.
Some of us are more equal than others....

Meet Stanley Huang: father, husband, ex-husband, man of unpredictable tastes and temper, aficionado of all-inclusive vacations and bargain luxury goods, newly diagnosed with pancreatic cancer. For years, Stanley has claimed that he's worth a small fortune. But the time is now coming when the details of his estate will finally be revealed, and Stanley's family is nervous.

For his son Fred, the inheritance Stanley has long alluded to would soothe the pain caused by years of professional disappointment. By now, the Harvard Business School graduate had expected to be a financial tech god – not a minor investor at a middling corporate firm, where he isn't even allowed to fly business class.

Stanley's daughter, Kate, is a middle manager with one of Silicon Valley's most prestigious tech companies. She manages the capricious demands of her world-famous boss and the needs of her two young children all while supporting her would-be entrepreneur husband (just until his startup gets off the ground, which will surely be soon). But lately, Kate has been sensing something amiss; just because you say you have it all, it doesn't mean that you actually do.   

Stanley's second wife, Mary Zhu, twenty-eight years his junior, has devoted herself to making her husband comfortable in every way—rubbing his feet, cooking his favorite dishes, massaging his ego.  But lately, her commitment has waned; caring for a dying old man is far more difficult than she expected.

Linda Liang, Stanley's first wife, knows her ex better than anyone. She worked hard for decades to ensure their financial security, and is determined to see her children get their due. Single for nearly a decade, she might finally be ready for some romantic companionship. But where does a seventy-two year old Chinese woman in California go to find an appropriate boyfriend?

As Stanley's death approaches, the Huangs are faced with unexpected challenges that upend them and eventually lead them to discover what they most value. A compelling tale of cultural expectations, career ambitions and our relationships with the people who know us best, Family Trust skewers the ambition and desires that drive Silicon Valley and draws a sharply loving portrait of modern American family life.
Becoming by Michelle Obama (November 13) - Not much to say about this one except that I'm beyond excited. A group of friends and I are hoping to get tickets for her book tour, and obviously I need to read this first. Wish us luck!
In her memoir, a work of deep reflection and mesmerizing storytelling, Michelle Obama invites readers into her world, chronicling the experiences that have shaped her—from her childhood on the South Side of Chicago to her years as an executive balancing the demands of motherhood and work, to her time spent at the world's most famous address. With unerring honesty and lively wit, she describes her triumphs and her disappointments, both public and private, telling her full story as she has lived it—in her own words and on her own terms.

Warm, wise, and revelatory, Becoming is the deeply personal reckoning of a woman of soul and substance who has steadily defied expectations—and whose story inspires us to do the same.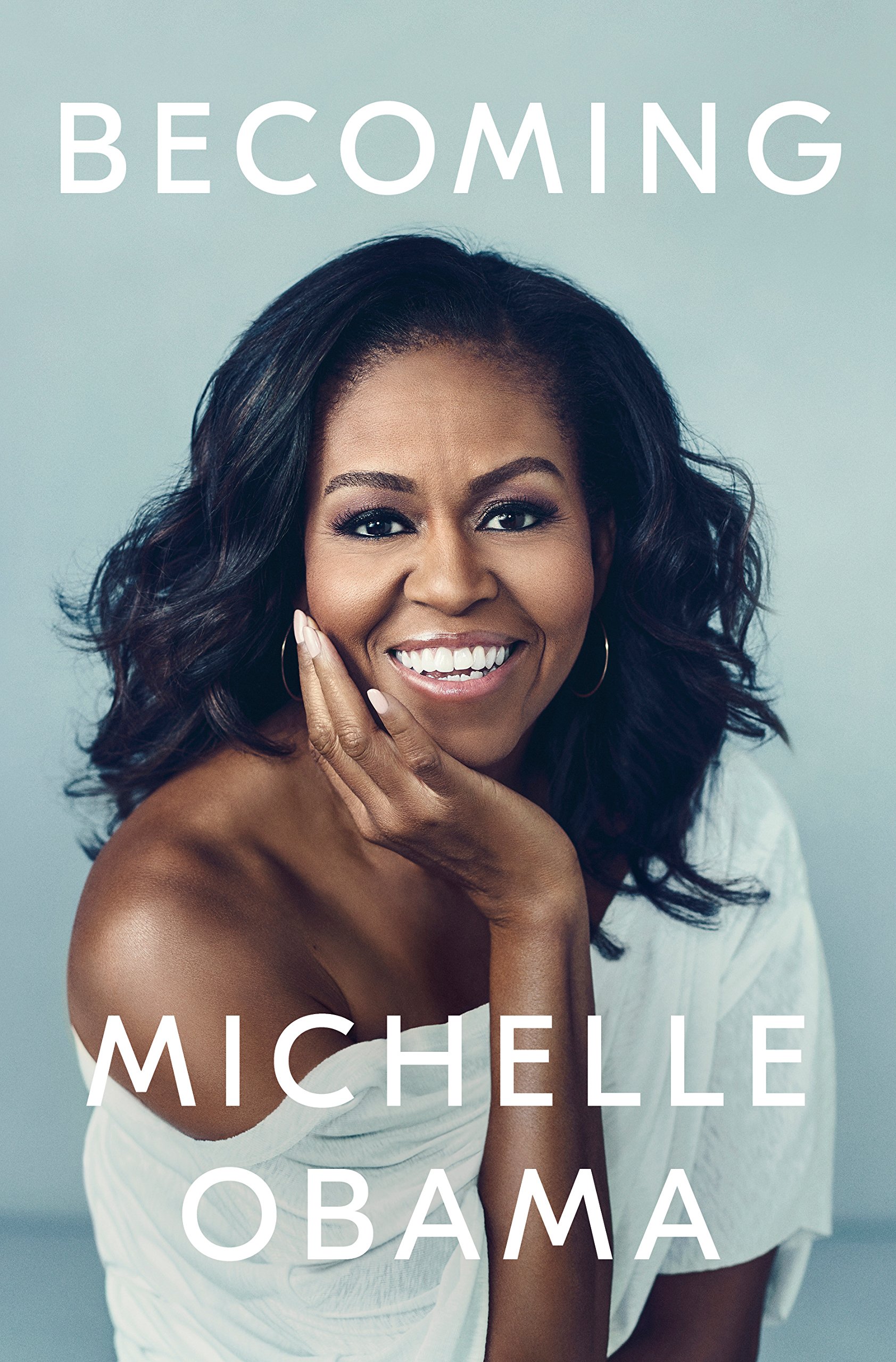 The Adults by Caroline Hulse (November 27) - You gotta love those novels that put your own family into perspective. That plus the comparison to some of my favorite holiday movies, and I'm in!
A couple (now separated), plus their daughter, plus their new partners, all on an epic Christmas vacation. What could go wrong? This razor-sharp novel puts a darkly comic twist on seasonal favorites like Love Actually and The Holiday.

Meet The Adults.

Claire and Matt are no longer together but decide that it would be best for their daughter, Scarlett, to have a "normal" family Christmas. They can't agree on whose idea it was to go to the Happy Forest holiday park, or who said they should bring their new partners. But someone did—and it's too late to pull the plug. Claire brings her new boyfriend, Patrick (never Pat), a seemingly sensible, eligible from a distance Ironman in Waiting. Matt brings the new love of his life, Alex, funny, smart, and extremely patient. Scarlett, who is seven, brings her imaginary friend Posey. He's a giant rabbit. Together the five (or six?) of them grit their teeth over Forced Fun Activities, drink a little too much after Scarlett's bedtime, overshare classified secrets about their pasts . . . and before you know it, their holiday is a powder keg that ends where this novel begins—with a tearful, frightened call to the police.

What happened? They said they'd all be adults about this. . . .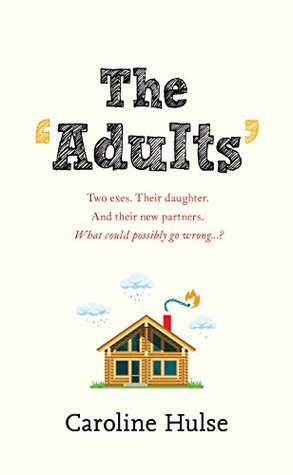 What books are you most excited about this fall??
_______________
Top Ten Tuesday is an original weekly blog meme that was created at The Broke and the Bookish but is now hosted over at The Artsy Reader Girl. I participate about once a month, but each week there is a fun new bookish topic for bloggers to create literary lists about. If you'd like to know more about it, check it out here.
This post contains affiliate links. This does not increase the price you pay, but I may receive a small commission for any products you choose to buy. Purchases made through affiliate links help to cover my blogging costs. Full disclosure here.