Happy Tuesday, everyone! It's time for another edition of Top Ten Tuesday, a literary list with a new bookish topic every week. Nothing is more disappointing than a book that you're really looking forward to, you've heard amazing things about it, everyone loves it, and then you finally get your hands on it, and blah. This week's topic celebrates when all of that praise is well-deserved and your anticipation is rewarded with an amazing reading experience: Books That Lived Up to the Hype. Let's dive in!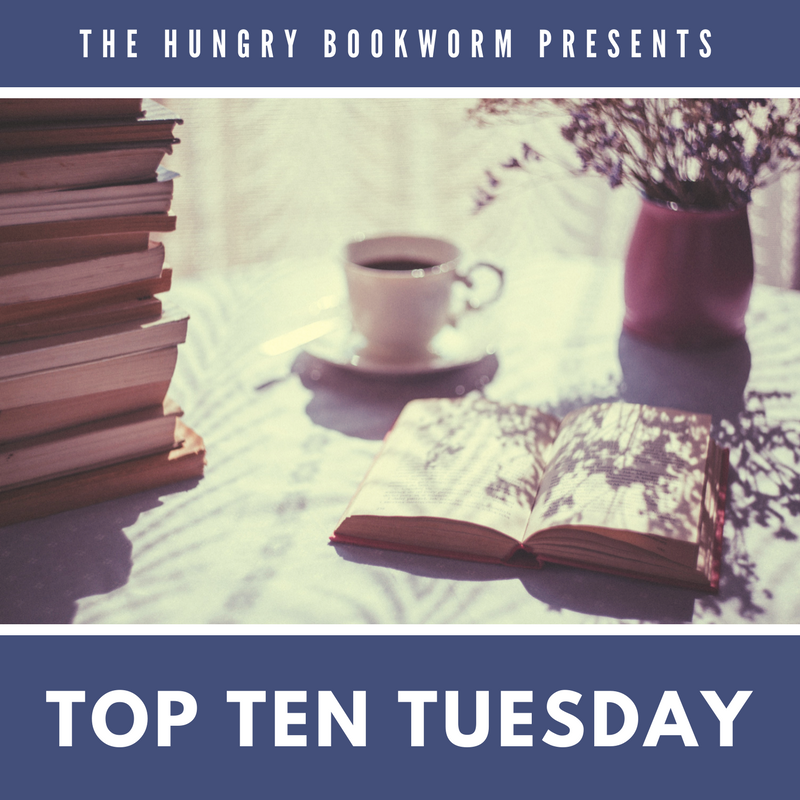 Harry Potter, the whole darn series. -- This is first for a couple of reasons. First of all, it's Harry's birthday today (Happy Birthday, Harry!), and birthday boys should always get the first slice. And, obviously, after the craze caught on, nothing was more hyped than the midnight releases. I, for one, never lined up for book releases before or since I lined up for the newest edition of Harry Potter. But I was also not a fan right from the start. I thought the series was stupid and childish and refused to go see the first movie with my family, who were all excited about it from reading the books -- until I felt left out, and then I went with a friend instead and was instantly hooked. I devoured all 4 books that were available, waited anxiously for the 5th and never looked back. Harry Potter is the only series of books I've re-read multiple times (and I 100% plan to re-read again). I just love it, and I'm so happy that it lived up to the hype.

The Seven Husbands of Evelyn Hugo -- My original post about Evelyn tells the story of my hesitation to read this one, despite (or perhaps because of) its hype. Ultimately, I loved it. I couldn't put it down, and I still recommend it to everyone.
The Fault in Our Stars -- This was my first John Green novel. I read it in one sitting on a plane and felt like an idiot for crying next to strangers. It was heartfelt and well-written and just wonderful.
Small Great Things -- Everyone loves Jodi Picoult, but until this book, I wasn't a fan. I heard about this book everywhere, but I ignored it, "knowing" I wouldn't like it. Finally, a new client recommended it (though I found out later, she'd only read the very beginning at the time) and I decided to give it a try. Well, obviously, it's on this list for a reason. I loved how well-researched it was and heartbreaking and optimistic at the same time. I can't say enough good things about it, honestly. I'm even looking forward to her new release in the fall -- I plan to be first on the library wait list! (review + recipe)   
Bad Feminist -- I don't know if this was hyped in wider circles, or maybe just feminist readers like myself raved about it when it was released. I just remember being excited to read it, and when I got my copy, I couldn't put it down. Roxane Gay's short stories are super accessible and relatable; the writing is obviously wonderful. Because of this book, I haven't hesitated to pick up anything else by her, and so far, I haven't been disappointed.
The Nightingale -- When this came out a couple of years ago, everyone was talking about it. I picked it up because I like stories about WWII, but it was unlike any I'd read before -- and though many try, none since have come close. This story of strong sisters in German-occupied France grabbed me from the start, and I still think of it from time to time. (review + recipe)   
The Rules of Magic -- I grew up loving Practical Magic, though as a movie. I didn't even realize it was a novel until I heard that Alice Hoffman was writing a prequel, and then I got excited. I quickly read Practical Magic so I'd be finished in time for this novel's release, and in a shocking turn of events, I liked this one even more! (review + recipe)
Big Little Lies -- Liane Moriarty's novel was a bestseller before I got my hands on it, and so there was obviously a lot of buzz about it. She expertly balanced humor and the everyday with more serious issues. I was enthralled and surprised at the way she crafted the story. I have since gone on to read all of Moriarty's books, though none have hit me in quite the same way.   
Relish: My Life in the Kitchen -- A few of my friends who like graphic novels really talked this one up to me, and though I love food, I was hesitant because I don't usually love this genre. Perhaps the subject matter is what changed that for me, but I loved Lucy Knisley's story and was so thankful to my friends for pushing me to finally check it out. (review + recipe)
Educated -- Tara Westover's memoir was the first time I got to read a really hyped novel before it actually hit bookshelves, thanks to NetGalley. It was on my list of most anticipated novels in 2018, and I was so pleased that it was worth the wait! It was as fascinating as I had hope, with the added bonus of providing inspiration as well. (review + recipe)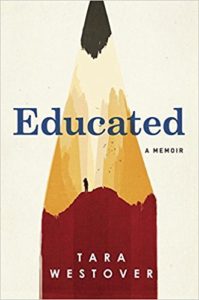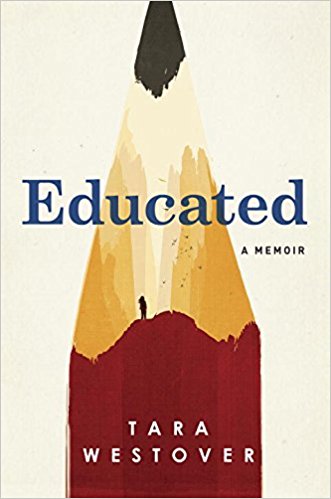 _______________
Top Ten Tuesday is an original weekly blog meme that was created at The Broke and the Bookish but is now hosted over at The Artsy Reader Girl. I participate about once a month, but each week there is a fun new bookish topic for bloggers to create literary lists about. If you'd like to know more about it, check it out here.
This post contains affiliate links. This does not increase the price you pay, but I may receive a small commission for any products you choose to buy. Purchases made through affiliate links help to cover my blogging costs. Full disclosure here.