Hi everyone, and happy Tuesday! Welcome to another edition of Top Ten Tuesday. This is an original weekly blog meme that was created at The Broke and the Bookish but is now hosted over at The Artsy Reader Girl. I participate about once a month, but each week there is a new, fun bookish topic for bloggers to create literary lists about. If you'd like to know more about it, check it out here.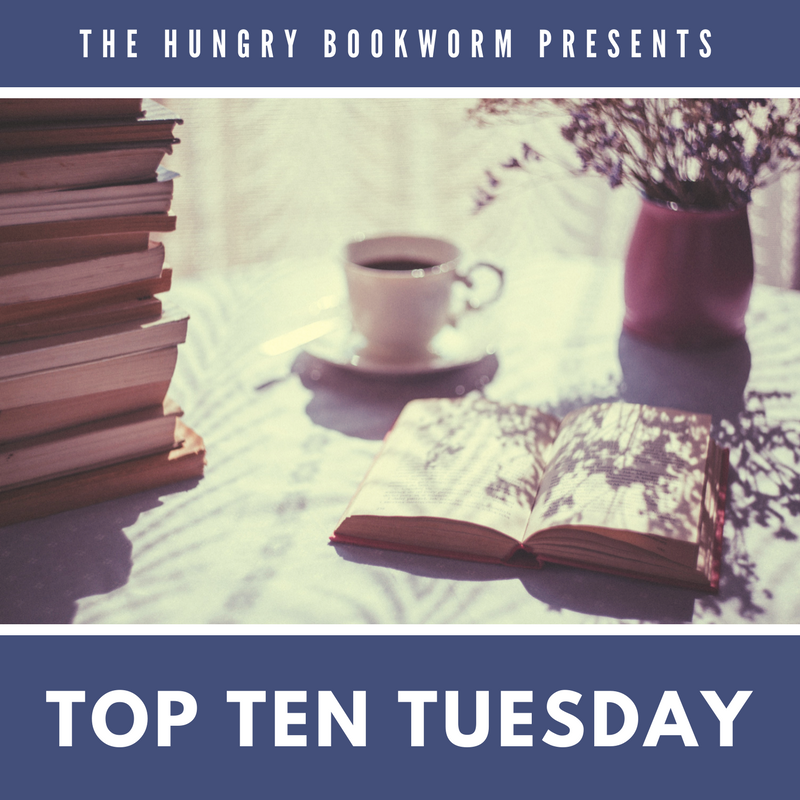 This week's topic is Books I've Decided I'm No Longer Interested In Reading, which is kind of a funny one. I'm warning you ahead of time I'm not going to have much to say about any of them...because I haven't read them yet! If you stopped by for my list of Books I Really Liked but Don't Remember Much/Anything About, I imagine this list will be similar.
I decided to participate in this topic because I thought it was a good opportunity to clean out my TBR list. Before I combed through, my list included a whopping 442 books! Surprisingly, this was only 10 books less than all of the books I've ever read (since I started keeping track). I managed to get my TBR down to a more manageable-ish 396, but let's be honest, I probably need to keep culling it down.
Here are some of the notable ones I removed:
Jigsaw: An Unsentimental Education by Sybille Bedford - I bought this novel at a library sale over two years ago, and it's been sitting on my shelf ever since. It has over 4 stars on Goodreads, but I've always had something more pressing to read. Recently, I donated my copy to my new library for their used book sale. And so it lives on.
In Paradise by Peter Matthiessen - I've had my fill of WWII-based historical fiction for a while, and honestly, I don't have any recollection of why I added this to my list.
Lost & Found by Brooke Davis - Looking at the description, this sounds really similar to My Grandmother Asked Me To Tell You She's Sorry, and since that's one of my favorites, I doubt this could live up to it. Plus, it's been on my list for four years and I was surprised to find it there. Some books stick with you, and this one seems to have immediately left my consciousness once it went on my TBR.
Pretty Is by Maggie Mitchell - Bottom line, this book had the lowest rating on my TBR list.
Sweet Spot: An Ice Cream Binge Across America by Amy Ettinger - I probably added this book when I was in my "I must make ice cream for the blog" phase, but luckily I've been able to make ice cream (three times now!) without forcing it, so I'm good.
The Answers by Catherine Lacey - I don't remember how this one got on my TBR, but it's a shame I didn't notice it sooner; it would've been a great fit for my Book Challenge by Erin as a selection for the "Characters with Debilitating Physical Illness" category.
The Magicians by Lev Grossman - I desperately wanted another series with the magic of Harry Potter, but ultimately, I wasn't feeling it. I DNF'd this book back in the day, probably over six years ago now, but kept it on my TBR to try again later. Since then, I've heard a lot of mixed reviews on this first in the series, mostly in the negative, so I feel good letting it go. Besides, if I want some magic in my life, I don't mind re-reading Harry… again. 🙂  
Good As Gone by Amy Gentry - I selected this as my BOTM sometime last year, and it just remained on my shelf. In the end, I swapped it for another book I was more excited about.
George and Lizzie by Nancy Pearl - I think I first heard about this on NPR, and I actually remember being on the fence about adding it to my TBR at the time. Now that I see how low the ratings are and that 11 people categorized it as a "Did Not Finish" on Goodreads, I think I can give it up without worry that I'm missing out.
The Status of All Things by Liz Fenton and Lisa Steinke - This concept actually sounds interesting, but considering that I still have almost 400 books in the queue (with more added all the time!), I'll most likely never get around to reading it.
Have you read any of the above? If you think I've made a mistake, I'd love to hear your opinions! I'm absolutely open to adding a book back to my TBR with a compelling recommendation.
Interested in previous editions? All of my lists can be found here or by clicking on "Top Ten Tuesday" in top Reviews menu.