Happy Tuesday, everyone! I can't believe it's already time for another edition of Show Us Your Books. Summer is nearly over and fall is on the way. I can't say I'm not excited; fall is the best time for curling up with a comfy throw or a chunky cardigan, a cup of tea and a good book. Bring it on, I say! But perhaps I'm getting a bit ahead of myself. Let's take a quick look at what I read over the past month.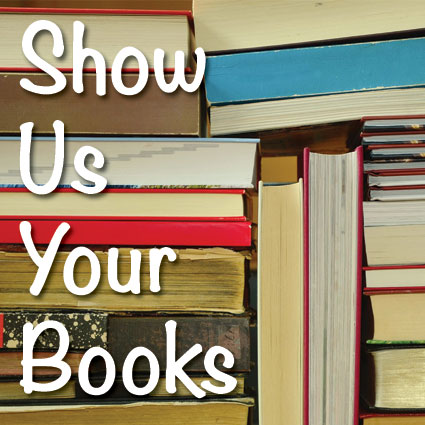 Linkup Guidelines:
This linkup happens the second Tuesday of every month. The next is Tuesday, October 10, 2017.
1. Please visit and comment with both of your hosts, Jana & Steph
2. Please display the button or link back to me and the linkup hosts on your blog post
3. Please visit a few other blogs who've linked up and get some book talk going!
Engrossing Reads
When Dimple Met Rishi - I don't usually read YA books, but when I do it's because I heard a great recommendation somewhere; in this case, it was discussed during one of my favorite podcasts, Book Riot's All the Books. It's the story of Dimple, a college-minded Indian girl who wants nothing more than to create a life-changing app and meet her idol at a summer program, and Rishi, a romantic Indian boy who thinks it's his destiny to marry her. It was a funny and enjoyable read that I sped through.
The Summer of Impossible Things - This novel by British author Rowan Coleman is an unexpected love story about a mother and the lengths her daughter will go to bring her back and the true importance of family. It will also mark my first collaboration with my British counterpart, Julie at hungrybookworm.uk, which I'm super excited about! Look out for our cross-posts later this month. 🙂
How to Find Love in a Bookshop - If you're looking for a cozy book to welcome in autumn, this is it. A book about books (love!), it's a bit like AJ Fikry meets You've Got Mail but is satisfyingly original at the same time. I borrowed it from the library, and I can't wait to add it to my collection!
The Heart's Invisible Furies - Of all the engrossing reads this month, this one is miles above the rest. This was a Book of the Month selection from the lovely Liberty Hardy, who I almost never disagree with, and though I was surprised by its heft when I pulled it out of my August package, I'm glad I didn't hesitate to get started. It captivated me from the first few pages, and even at nearly 600 pages, I couldn't put it down and finished it in one weekend. This book just became my second 5-star read of the year, and if you only take one recommendation away from this list, make it this one! Seriously.
Passed the Time Just Fine
The Other Einstein - I sometimes struggle with fictionalized novels about real people and events because I just want to know what really happened. Yes, in many cases a biography or memoir will solve that problem, but not much is widely known about Albert Einstein's first wife, Mileva. Benedict did her best at piecing things together and I definitely enjoyed it, but it mostly just left me with questions.
Goodbye, Vitamin - This BOTM was funny, endearing and relatable. I basically read it in a day, and it led to some delicious 5-minute chocolate cake. Need I say more?
A Wrinkle in Time - I never read this novel as a kid, but with a main character named Meg, I've always been intrigued. I'll admit the upcoming movie was what finally pushed me to pick it up. As a children's book, it was a very quick read, but wow, was it a lot weirder than I expected. I'm still trying to get my thoughts together before my post later this week.
Practical Magic - Though I've watched this movie dozens of times - it's a go-to around Halloween - I hadn't read the book until now. I actually saw that Alice Hoffman is publishing a prequel called The Rules of Magic in October and got really excited but thought I'd better read the original novel first. It has added to my already-brewing fall mindset, and I'll probably have to watch the movie to hold me over another month…
Not Worth It
The Art of Racing in the Rain - My post the other day captured most of how I felt about this novel. For me, it only went downhill from the first chapter, and while I don't think of any books as a "waste of time," I really wish I could get back the time I spent on this one. (On the plus side, puppies!)
Did Not Finish
None this month!
Currently Reading
East of Eden - I'm not really into this book yet, but so far, it's better than the other Steinbeck novels I've encountered. I'm just barely 20% in and have read about 8 books since starting it...but people love this book, and so I'm sticking with it.
Kitchens of the Great Midwest - I'm a little over halfway through this, and so far it's not what I expected at all. I'm not sure yet if that's a good or bad thing. But it is full of lots of food, so I'm sure it'll be quite a task picking exactly what to food to pair with it - challenge accepted!
Until next time!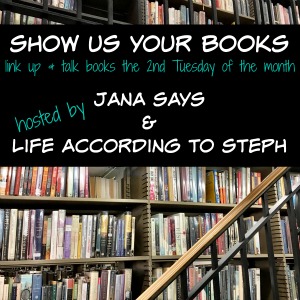 This post contains affiliate links. Full disclosure here.