As the saying goes, beside every great man, there is a great woman. In many cases, those relationships are public and well-documented, as in the case of the Roosevelts. In the case of Albert Einstein, however, the life and accomplishments of his first wife Mileva are not widely known. A physicist and likely genius in her own right, her contributions to Albert's theories has been debated in the physics world for decades. Marie Benedict's novel The Other Einstein explores the life of this extraordinary woman a bit further.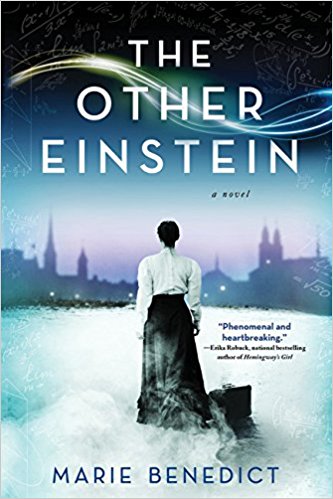 Like the author before she dove into research, I hadn't heard of this "other" Einstein before and I was intrigued when I learned about this novel last fall. The novel follows Mileva (or "Mitza") from her time as the only female physics student at a Zurich university, where she meets Albert Einstein. Though she and Albert share dreams of living a bohemian life together of intellect and discovery, he doesn't stand by her when his vision of success seems clearer without her.
As a feminist, the part of the novel I found the most particularly compelling was the meeting between Mitza and Madame Curie, where the differences between their husbands and situations could not be more clear. It is amazing how much can be accomplished by women when their husbands are not only supportive but treat them as true equals.
Mitza and her family were of Serbian descent and many new-to-me foods were mentioned through the novel. The one I bookmarked to make for today's post was the pljeskavica, which when I looked it up later, was revealed to be a large hamburger. I found a few recipes, and though I borrowed from a few of them for inspiration, the one I most closely followed was from The Spruce.
First, I combined all of my ingredients to make the patties. I opted to use 1 pound each of ground beef and ground pork, but you can use a combination of beef, pork and lamb if you'd like (see recipe notes). To the meat, I added minced garlic, finely chopped onions, salt and paprika. I let the mixture sit in the refrigerator for a while before forming the patties.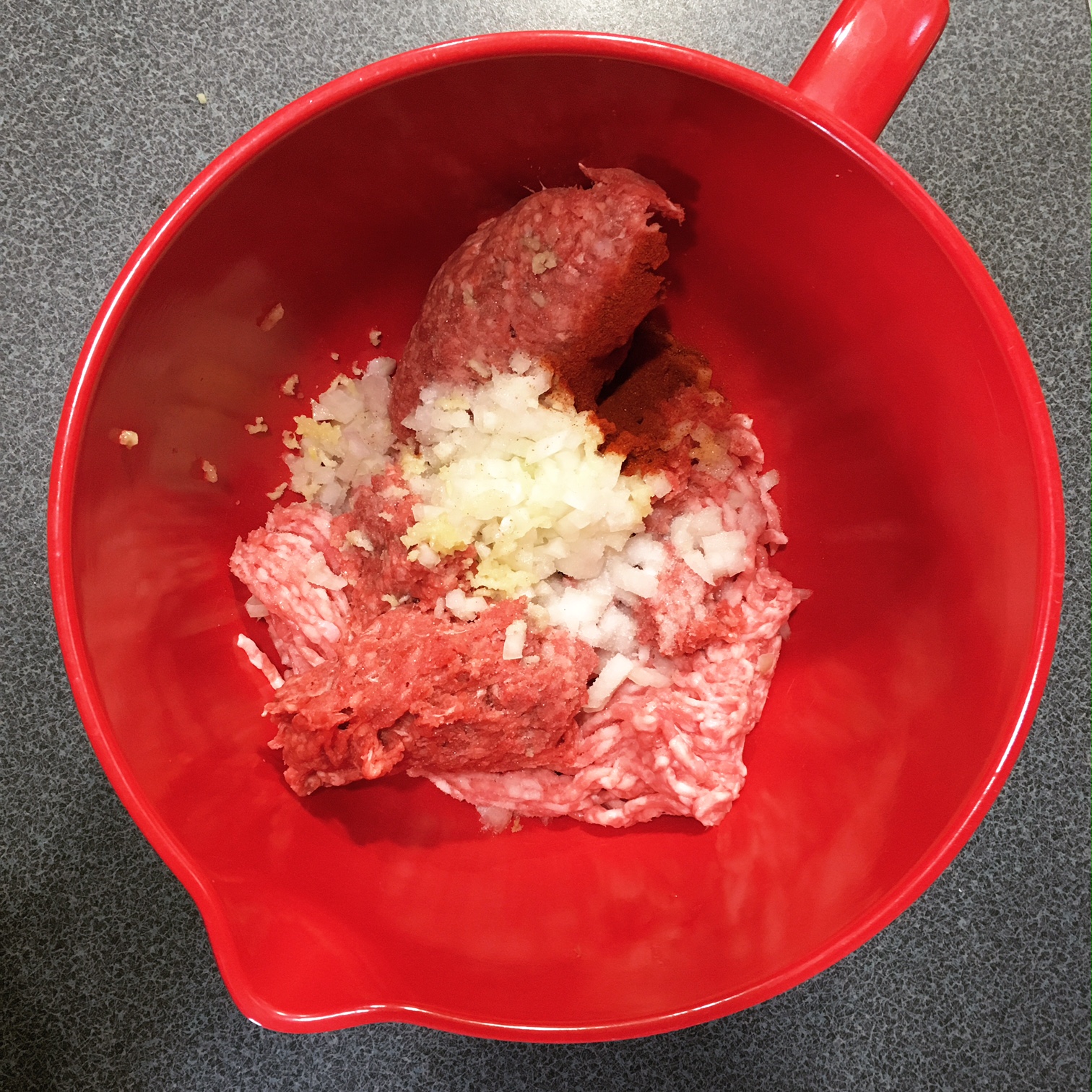 I used a salad plate lined with parchment paper as my guide for sizing, using the paper to prevent the patties sticking to the plate or each other.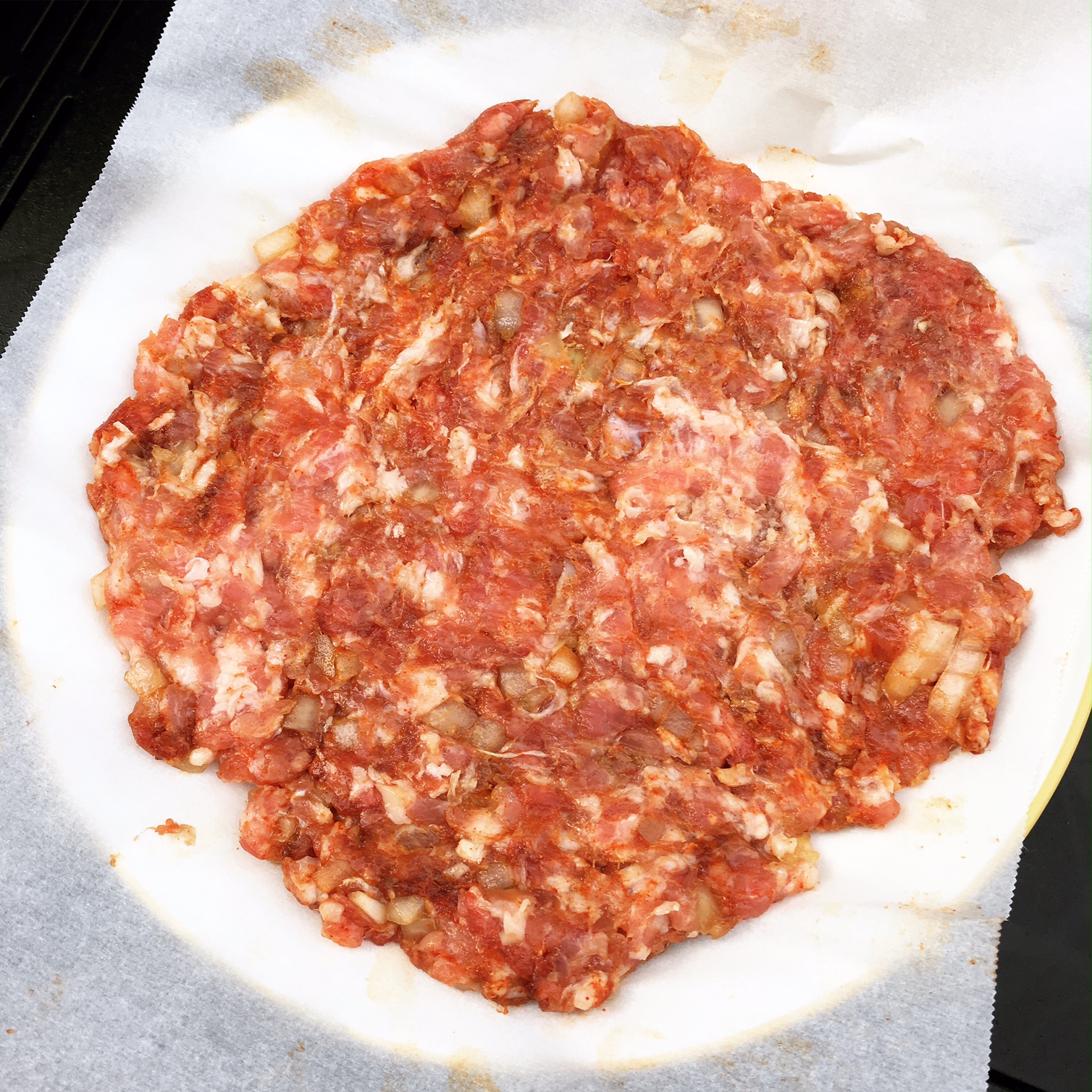 I grilled the burgers outside, approximately 7 minutes per side.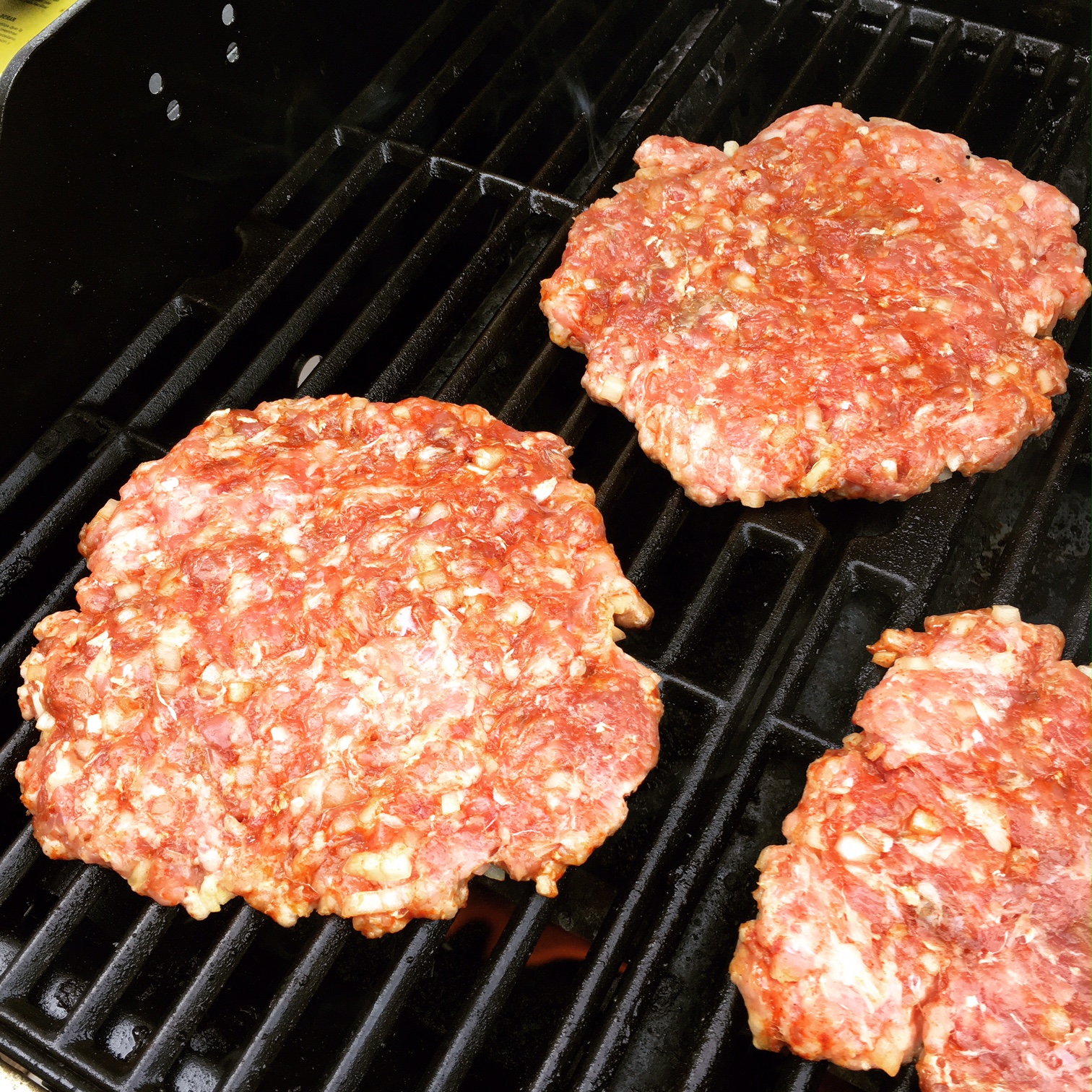 While they grilled, I prepared the pita bread by cutting it open partway to reveal the pocket. I also sliced some fresh tomato and lightly grilled some onions, being careful to not let them lose too much of their shape. Other serving suggestions include green onions, pickles and Kajmak cheese.
I slotted each cooked hamburger into a pita pocket and topped with my veggies and a dollop of quick homemade Kajmak.
Serbian Hamburger (Pljeskavica)
Ingredients
1 pound ground beef chuck
½ pound lean ground pork
½ pound lean ground lamb
2 cloves finely chopped garlic
½ cup finely chopped onions
1 ½ teaspoons salt
1 tablespoon sweet or hot paprika
Directions
In a large bowl, mix together ground beef, ground pork, ground lamb, garlic, onions, salt and sweet or hot paprika until thoroughly combined. Do not overmix because this will toughen the meat.
Refrigerate meat mixture for several hours for the flavors to meld and for the mixture to firm.
Heat a grill, indoor grill, broiler or skillet. Using slightly dampened hands, divide meat mixture into 6 portions. Form into thin patties, 9 inches by 1/2 inch or about the size of a small dinner plate.
Cook pljeskavice about 7 minutes per side.
Serve with green onions or chopped raw onion, tomatoes, ajvar, lepinje or pogacha bread and Serbian potato salad or cole slaw on the side. Some Serbs place the patty on a large bun like an American hamburger.
From:
The Spruce
Note: Other recipes I read used the same amount of meat to make 4 patties, and so I ended up making just 4. This also kept the patties approximately as large as recommended - I used salad plates as my guide and did the best I could to get them that size.
If you can't find ground lamb or don't want to use it, I used a mixture of ground beef and ground pork, 1 pound each. The other recipes I found used only beef and pork as well.
Lastly, other recipes recommended using pita bread in place of lepinje, which is what I did. Though it made it slightly hard to photograph, I think it worked better than a traditional American bun would've given the size of the burger. The pita helped hold in all the toppings and didn't fill us up too much with bread - the burger filled us up enough!
This post contains affiliate links. Full disclosure here.