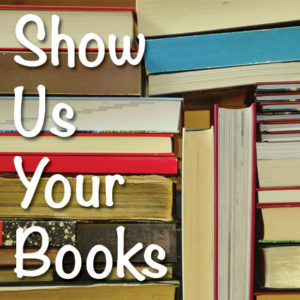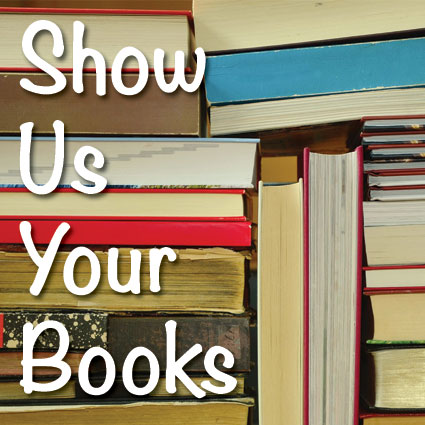 It's another edition of Show Us Your Books! This last month has been a pretty busy one, so you'll see that my book list is much shorter than the first time I did it, which also really included about a month and a half (from beginning of May until mid-June) since I sort of arbitrarily chose a start date.
What have I been up to that's been delaying my book-devouring, you ask? Well, obviously last week was the Fourth of July, which in Michigan means almost everyone goes up north, me included. Scott and I spent a handful of days camping (sort of) outside of my family's cabin and enjoying all the things that come with lake life, which included some reading in a hammock but mostly hanging out and catching up with family. But before that long weekend, on the First Day of Summer, Scott and I got married (yay - I'm a Mrs. now!) and then celebrated with a trip to Mackinac Island, which is also up north, but farther.
All exciting things! But let's get to the books...
Linkup Guidelines:
This linkup happens the second Tuesday of every month. The next is Tuesday, August 8, 2017.
1. Please visit and comment with both of your hosts, Jana & Steph
2. Please display the button or link back to me and the linkup hosts on your blog post
3. Please visit a few other blogs who've linked up and get some book talk going!
Engrossing Reads (sort of…)
This time, sadly, I didn't have any standout amazing reads. All of these may have suffered a bit from high expectations, and for me, were almost 4-stars but not quite.
The Sisters Chase - I'm happy I picked this as my Book of the Month selection for June. It was a quick read with a twist I didn't see coming. Plus, it's all about a big sister who does everything for her younger sister, and I can always get behind that. (Review coming Saturday!)
Beartown - Hockey hockey everywhere. I didn't really get into this book until about 40% in, which is why it didn't get outstanding marks for me. The character building was definitely needed and paid off in the end, but it didn't stick with me the way Backman's other books did.
This Is How It Always Is - This novel seemed like a fictionalized version of Becoming Nicole, which I talked about in my June edition of Show Us Your Books. I'm not sure if that colored how I felt about it at all, but I think it may have. It's still a very important read, and I would recommend it.  
Passed the Time Just Fine
Jane in Austin - I haven't read Sense and Sensibility (I know, I can hardly believe it myself), but I liked this modern adaptation. It was about tea, which I love, and I finally get to make ice cream, so I couldn't be more excited.
Not Worth It
None this month!
Did Not Finish
The Country of Ice Cream Star - Guys, it didn't work out with this one. I ended up getting 15% in and literally couldn't take it anymore. I decided to stop torturing myself. This reminds me why I don't buy books before I read them.
Currently Reading
Cloud Atlas - Phew, I'm almost done with this one! At about 500 pages, with a new location, time period and main character every chapter, it's been a marathon. There are definitely parts of this book I've enjoyed and parts I've enjoyed less, but I'll hold all judgments until I finish.
Until next month!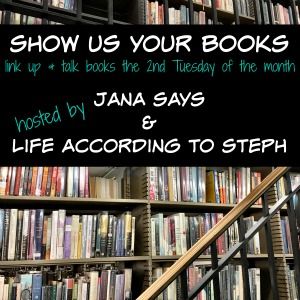 This post contains affiliate links. Full disclosure here.