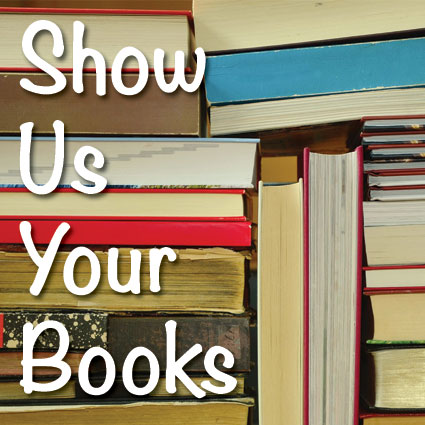 This is my first time participating in the Show Us Your Books linkup, but I'm excited to be a part of the conversation and hopefully meet more bloggers who love reading as much as I do. (Thanks to Heather of Heather's Hurrah for telling me about it!)
Linkup Guidelines:
This linkup happens the second Tuesday of every month. The next is Tuesday, July 11, 2017.
1. Please visit and comment with both of your hosts, Jana & Steph
2. Please display the button or link back to me and the linkup hosts on your blog post
3. Please visit a few other blogs who've linked up and get some book talk going!
I guess the best place to start is what I've read over the past month.
Engrossing Reads
Becoming Nicole: The Transformation of an American Family - I think I've mentioned before that my office has a Diversity Book Club, and though I was gunning for The Golden Boy to win as our recent pick, this book proved to be an excellent nonfiction version of the same story. It's definitely an eye-opening read, and one that I would recommend.
The Kitchen House - I bought this book on May 19th at my new local library's used book sale (along with 12 other books!) and, on the many, many recommendations from one of my online book clubs, I didn't wait long to dive right in. It's been awhile since I've read a piece of historical fiction that I truly enjoyed. I can't wait to tell you more about it in my blog post later this week!
The Royal We - part The Prince & Me, part William and Kate's love story, and basically every girl's princess dreams come true, this novel was the perfect read to kick-off summer. Filled with drama, I couldn't help but get sucked in as an American girl studying abroad (why couldn't that happen to me?!) unexpectedly meets her real Prince Charming and takes us along for the ride. I sped through it.
Lilac Girls - Perhaps "enjoyed" is the wrong way to describe a WWII Holocaust novel, but for such intense subject matter, I still couldn't put it down. I wouldn't normally put a 3-star book in this category, but if it weren't for Caroline's chapters, I would've given this book four. I really wanted to try cooking with lilacs for this one, but unfortunately I started reading it about a month too late. Stay tuned to see what I do make 🙂
The Sisters Chase - In a Facebook group of fellow bookworms, this book was talked up as the best selection for June's Book of the Month so, of course, it's the one I selected. It was a super quick read and had a twist that I didn't see coming.
Passed the Time Just Fine
Truly Madly Guilty - Liane Moriarty's latest installment was a hot commodity when it came out, and with HBO's Big Little Lies just finishing up, I couldn't wait to read it. It probably suffered from a little bit of over-hype or high expectations, but it was pretty good. Plus, it led to some delicious "shrimp on the barbie" and you can't beat that!  
Lots of Candles, Plenty of Cake - I usually pick up a book to read because the story sounds good and I want to actually read the story, but occasionally I really want to make something specific for the blog, and I find a book to fit that bill. This book was one of those, and it was all about the cake. Anna Quindlen's memoir wasn't bad, but it just wasn't for me, right now.
Not Worth It
The Unbearable Lightness of Being - Phew, this one was hard to get through! I'm sure you know the feeling - if it wasn't for book club, it definitely would've ended up in the didn't finish column.
All Grown Up - Luckily a short and easy read, I just didn't empathize with the characters (or like them very much) and the immature attitude of the main character, who is very not grown up, was frustrating.
Did Not Finish
None this month - I persevered!
Currently Reading
Cloud Atlas - This is one of my friend Deanna's favorite books and I've been hanging onto it for far too long. I figure it's about time I started it, so she can have it back. I'm not even finished with the first chapter (which admittedly isn't easy to get into), but I'm hoping for the best. I'm also looking forward to *maybe* making some goofy sort of cloud egg recipe (like this one), but we'll have to see where the story takes me...
The Country of Ice Cream Star - I got sucked in by the title of this one too, and (surprise!) I really wanted to make ice cream to go with it. I got about 10% in and dropped it in favor of four other books, but now it seems like it's time to give it another try. It may end up in the "did not finish" pile…
Until next month!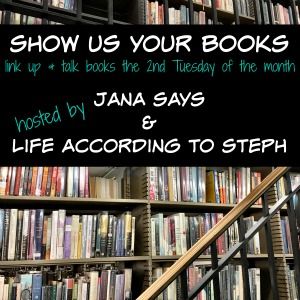 This post contains affiliate links. Full disclosure here.