I read Tana French's first Dublin Murder Squad novel, In the Woods, about a year and a half ago. It reminded me of all the hours I had spent as a young girl reading Nancy Drew books and then, when I was little bit older, devouring Mary Higgins Clark mysteries. I read the second book about a month later, but until The Trespasser, I hadn't picked up one of the series since then.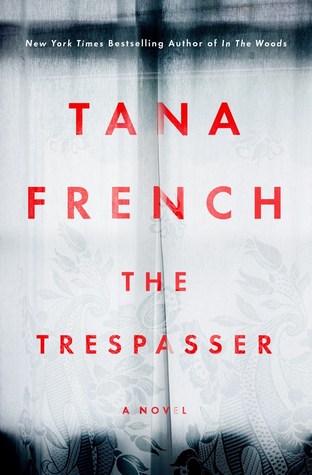 This time, the detectives are trying to hunt down the person responsible for killing a woman in her apartment. With a boyfriend who insists he's innocent, the spotless crime scene doesn't help, but Antoinette and her partner are seemingly being pushed into charging him. They have to follow their guts without raising any flags.
Unless it pertains to the crime, this genre of novels aren't usually rich with descriptions of food. In this case, the victim's table was all set and ready for a romantic dinner when she was murdered, but the dinner itself hadn't yet made it to the table and it was ruined by the time anyone found it.
That wasn't exactly appetizing, but with all of the late nights on the case, there was ample opportunity to make something for an after-hours snack. I seized the opportunity and made pizza. Having once made an unexpectedly delicious strawberry balsamic bacon pizza, I was interested in trying out one that similarly unique. In honor of Ireland, where the novel takes place, I scouted out a recipe using classic St. Patrick's Day fare - corned beef and cabbage (and potatoes).
I used store-bought dough, but otherwise I followed this recipe from the Food Network.
First, I sliced my potato, covered the slices with olive oil, salt and pepper and placed them in the pre-heated oven on a sheet pan.
While those baked, I chopped up the cabbage, so it could begin to cook down on the stove with the pickling spices (below, before I wrapped them in the cheesecloth).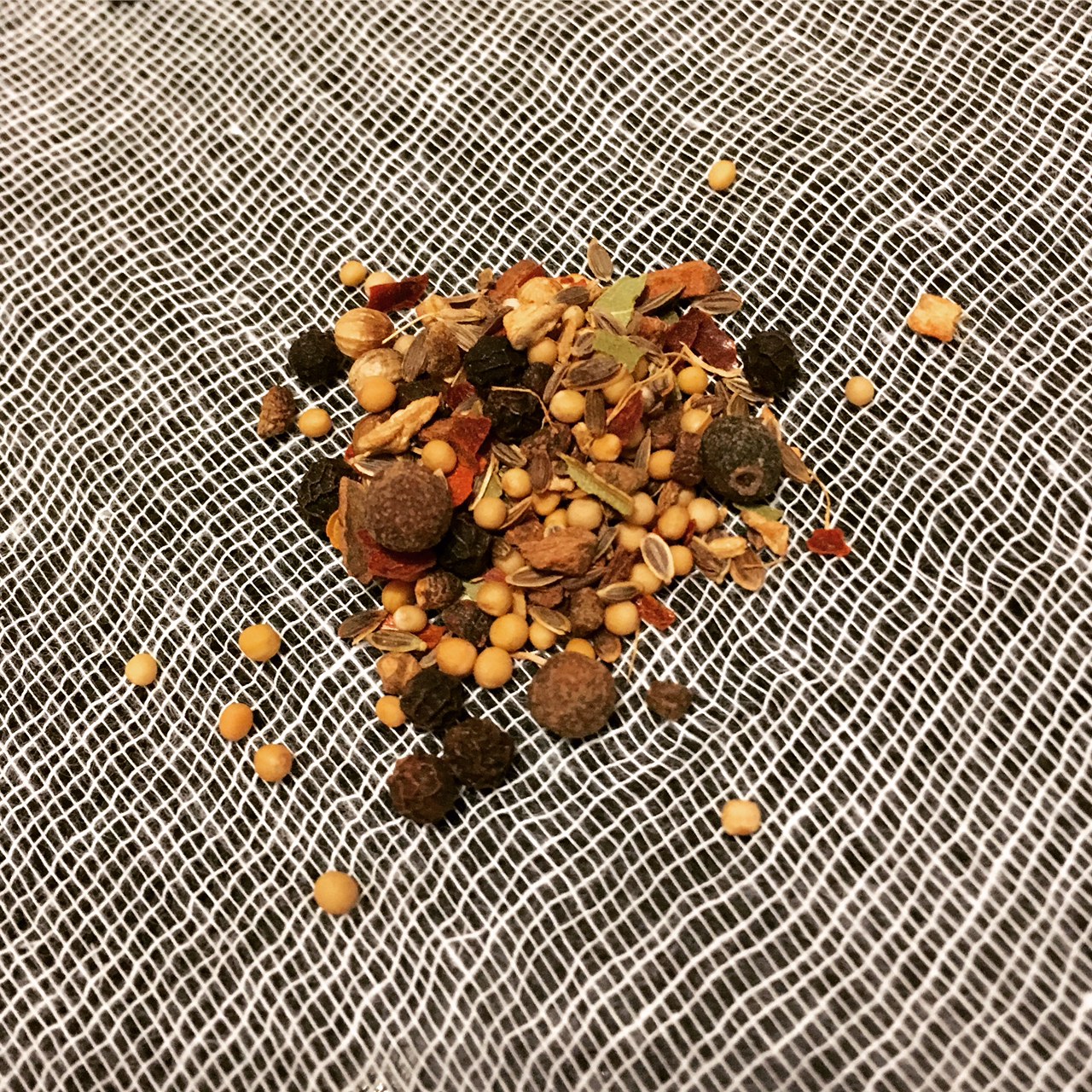 Once the potatoes were done, I put the pizza dough into the oven to pre-bake for 8 minutes, as directed on the package. I also roughly chopped my corned beef and shredded my parmesan and combined the cheeses.
With the dough and toppings all ready, it was time to assemble the pizza. I sprinkled the dough with olive oil and covered it with the cheese. I then layered on the remaining toppings - the cabbage, the corned beef, and last, the potatoes. A sprinkle of salt and pepper and it was all set for the oven. After about 12 minutes, it came out all gooey and smelled amazing. We couldn't wait to dive in!
Corned Beef and Cabbage Pizza
Servings: 4 with 2 slices each
Ingredients
Store-bought pizza dough, enough for 2 pizzas
5 tablespoons extra-virgin olive oil, plus more for the pan
3 cups sliced green cabbage
1 teaspoon pickling spices, tied securely in cheesecloth
1 large potato, peeled and thinly sliced
2 cups shredded mozzarella cheese
¾ cup shredded monterey jack cheese
½ cup freshly grated parmesan cheese
6 ounces sliced corned beef
Kosher salt and freshly ground black pepper
[/recipe-directions]
1. Prep/prepare your dough according to directions or your own recipe.
2. Meanwhile, heat 1 tablespoon olive oil in a skillet over medium-high heat. Add the cabbage, season with salt and cook until just soft, about 5 minutes. Add the pickling spices and just enough water to cover. Simmer over low heat, covered, until the cabbage is tender, about 20 minutes. Drain the cabbage and set aside (discard spices).
3. Place a pizza stone in the oven, if you have one, and preheat to 500 degrees. Toss the potato with 2 tablespoons olive oil and season with salt and pepper. Roast in a single layer on a baking sheet until golden, about 15 minutes.
4. Place one round on a floured pizza peel (if baking on a stone) or a large oiled pizza pan (if using two regular pans, you can prep both pizzas together].
5. Drizzle with 2 tablespoons olive oil. Scatter half of each of the cheeses, corned beef, cabbage and potatoes on top. Season with salt and pepper. Carefully slip the pizza onto the hot stone, if using, or place the pan(s) in the oven. Cook until golden and crispy, 10 to 15 minutes. Repeat with the remaining dough and toppings, if needed.
[/recipe-directions]