Though I read Pride and Prejudice in high school and loved it, I haven't explored Jane Austen beyond that. I own copies of both Persuasion and Sense and Sensibility, but have yet to crack them open! (I know, I know…) So, when I was given the opportunity to read Jane of Austin: A Novel of Sweet Tea and Sensibility through Blogging for Books, I didn't want to pass it up. After all, it's about tea, which I love, and it seemed like it would be a nice modern dip into another Austen classic.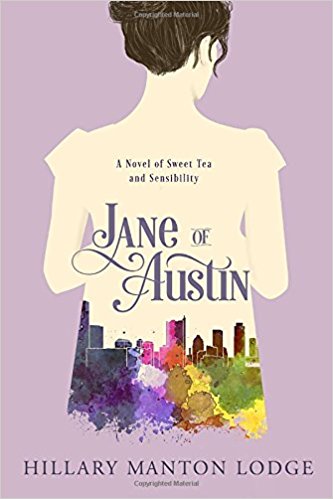 Jane and her sister Celia own a successful, adorable tea shop in San Francisco. But after being forced out, they head to their cousins in Texas with their younger sister Margot in tow, hoping to start afresh and recreate their tea shop magic there. Of course, Texas brings new men and intrigue, triumphs and defeats. I can't compare it to the original, but I recognized a lot of Austen-style plot points, and of course, the sisterly bond can't be missed. It was a breezy, enjoyable read, perfect for summer.
Probably the best of all was that this is the novel that finally led me to ice cream, completely unexpectedly. It was sheer inspiration! Definitive proof I shouldn't try to force it, and excellent news that I can officially-officially forever be done with The Country of Ice Cream Star.  Though the book included several recipes throughout, none of them were exactly what I was looking for. I really thought a tea-based dessert would be lovely, and given the heat of the summer, I settled on Earl Grey Ice Cream.
First, I combined the whole milk, half and half and sugar in a medium saucepan. Once that seemed heated through - but wasn't boiling, I added my 6 Earl Grey tea bags and allowed them to steep for 20 minutes with the cover on. I stirred it approximately every 7 minutes, though you may not need to be that precise.
I removed the tea bags and turned the heat up again. In a small bowl, I whisked together 5 egg yolks and vanilla extract. When the milk mixture was warmed, I took 2 Tablespoons and added it to the eggs, whisking constantly. After about 10 seconds, I added another 2 Tablespoons, whisked and repeated. After the ratios were roughly equal (or four times), I added the milk mixture into the eggs and whisked until it was all combined.
Then, I returned the mixture to the saucepan, cooking it over medium heat, while stirring constantly. I was slightly terrified it would burn, but with constant vigilance (and scraping the bottom and the sides), it all worked out. Once it thickened somewhat - and could coat the back of a wooden spoon - I poured it into a large, wide bowl through a fine strainer. I set the bowl in the fridge to cool, uncovered.
After it had sat for a little while and was no longer steaming, I added plastic wrap. It might not be necessary, but I didn't want to create condensation.
This was the first time I got to use the ice cream maker attachment for my KitchenAid mixer - woo hoo! The directions require you to have it freeze for at least 15 hours beforehand, which I maybe should have read prior to letting my custard mixture chill for 8 hours. Good to know for next time!
Once the ice cream bowl was frozen enough, I set to work. (You should follow your own ice cream maker's instructions from this point forward.) I turned the mixer to Stir and began adding the custard-y liquid to the bowl, which was a little more complicated than I would've liked, but luckily, spilling was minimal.
The whole process after that was very easy. I let it Stir and work itself into ice cream over the next 30 minutes, only checking in on it out of curiosity and for pictures.
Once it was finished, I scraped the ice cream into my insulated ice cream container and allowed it to freeze for another 2 hours. (Seriously, ice cream making is not for the impatient… If you want ice cream in a hurry, run to the store instead.)
It looked pretty good coming out of the freezer after (almost) two hours (if I'm being honest), but my patience was undergoing a major test, and after two days in the making, I was ready to dig in!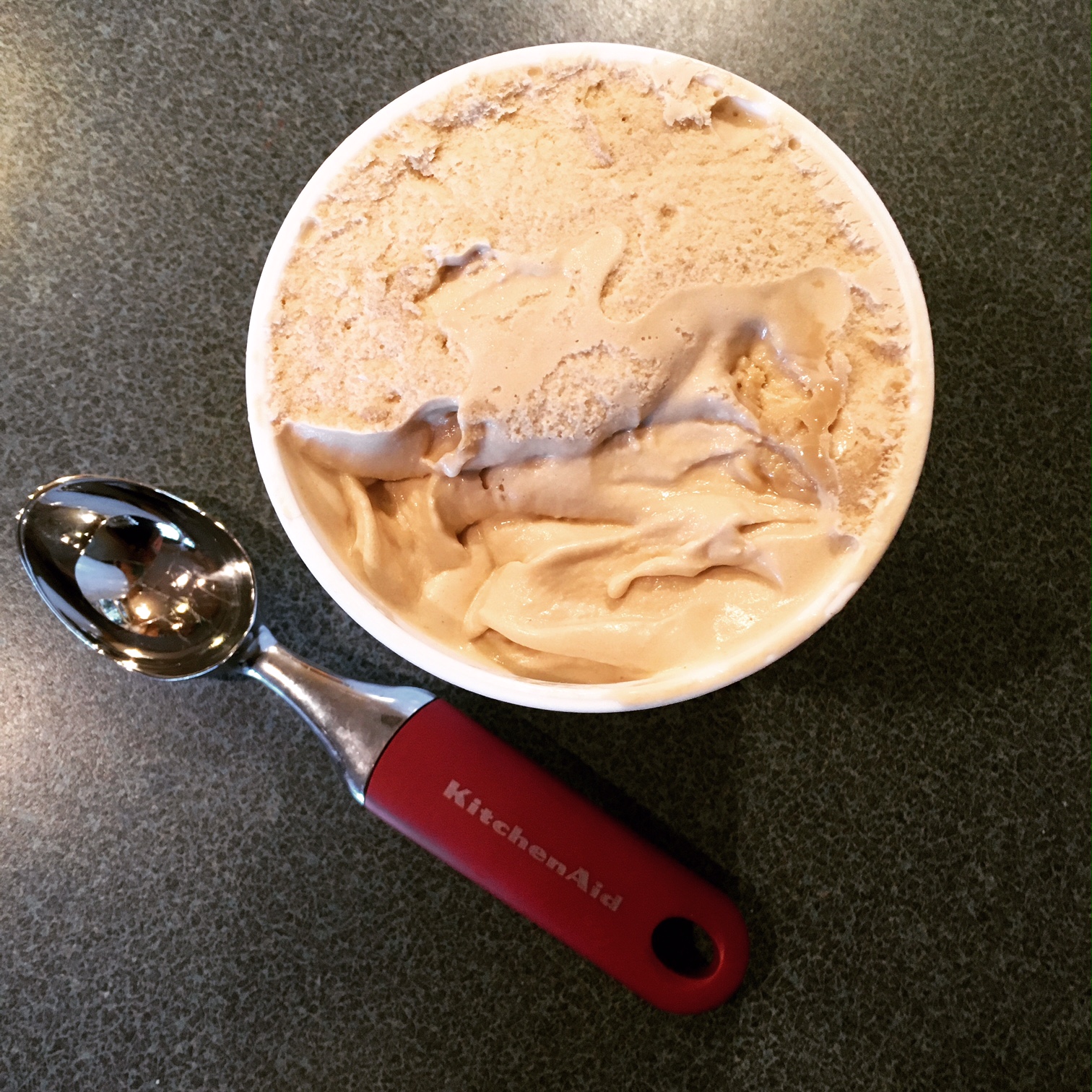 I took two scoops and couldn't be more excited to give it a taste. It's definitely tea-flavored, so if you're not a fan, this probably isn't for you. But I loved it! The ice cream did my favorite tea justice, and I think Jane Woodward would be proud.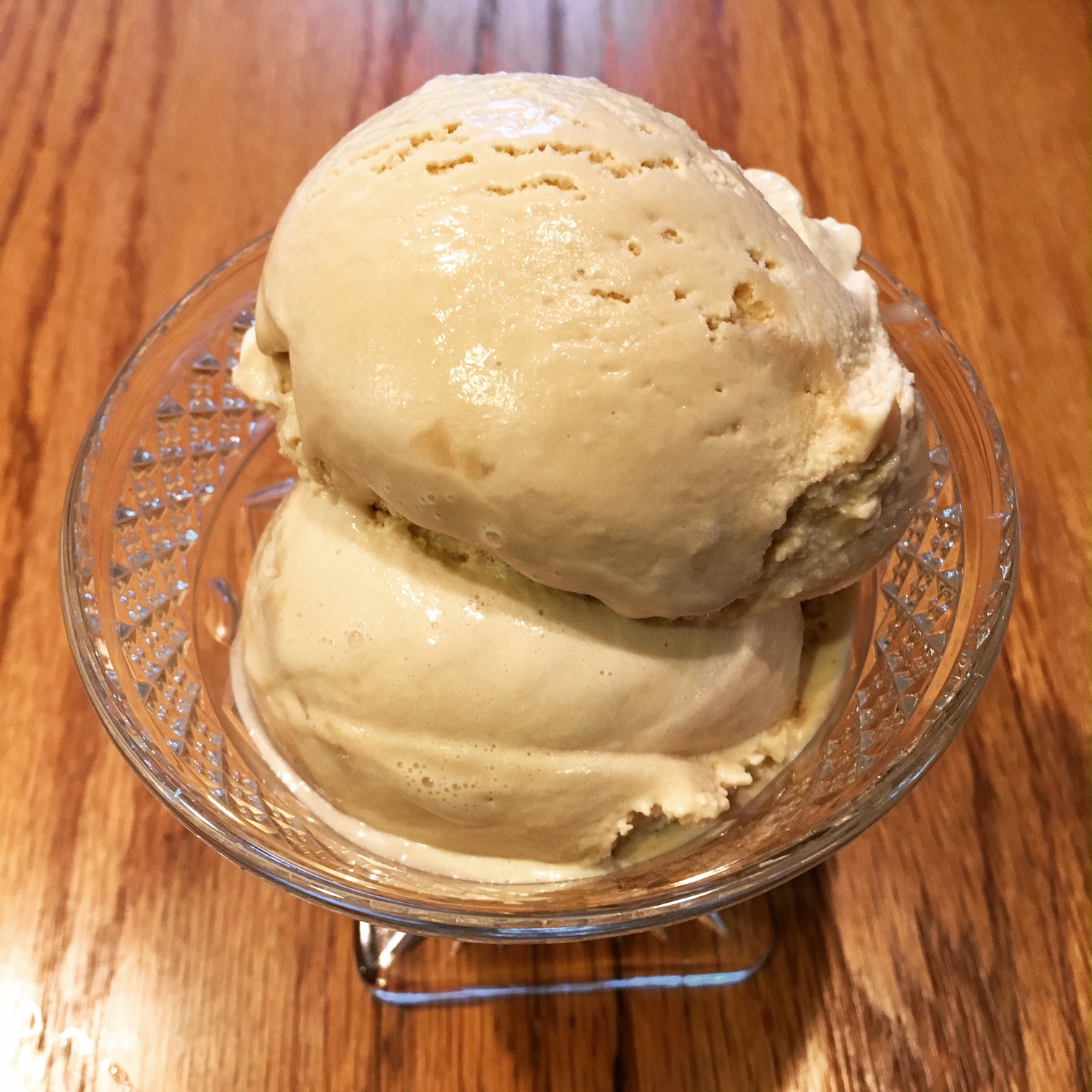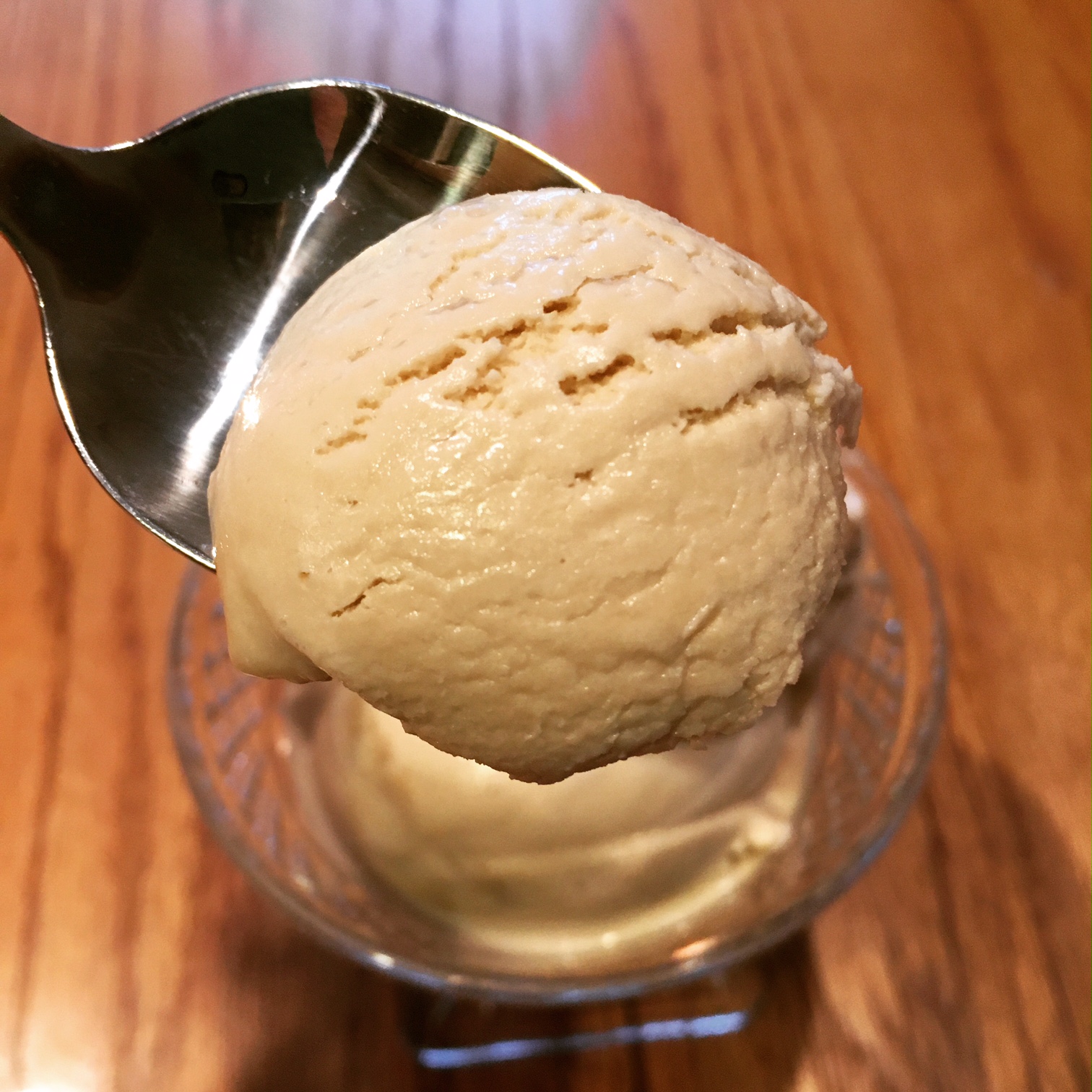 Earl Grey Ice Cream
Ingredients
1 cup whole milk
2 cups half and half
¾ cup sugar
6 Earl Grey tea bags
5 egg yolks
1 tsp. vanilla extract
Directions
In a small saucepan, warm the milk, half and half, and sugar over medium-heat, stirring occasionally. Once the milk is steaming (but not boiling), remove pan from heat. Place the tea bags into the pan, cover and steep at room temperature for 15-20 minutes, stirring occasionally. Remove tea bags, then return to medium heat.
Meanwhile, in a separate bowl, whisk together the egg yolks and vanilla until frothy. Once the milk mixture is rewarmed, add 2 TBSP of the hot milk mixture to the eggs, and quickly whisk in until combined. Repeat 2-3 more times with more of the milk mixture, then gradually pour in the remainder of the milk mixture into the egg yolks and whisk quickly until combined.
Return the new milk/egg mixture to the saucepan, and cook over medium heat, stirring and scraping the bottom of the pan constantly until the mixture thickens to a custard and coats the back of a wooden spoon.
Immediately strain through a fine-mesh strainer, and then refrigerate until completely cooled (at least 6-8 hours).
Freeze with an ice cream maker according to manufacturer's instructions.
From:
Gimme Some Oven
I prefer Twinings Earl Grey flavor, but feel free to use whichever brand of tea you like best. If you're unable to make the ice cream within 6-8 hours of refrigerating the custard, it will last for up to 2 days. Be sure to keep it tightly covered.
I received this book from the Blogging for Books program in exchange for this review. This post contains affiliate links. Full disclosure here.