As though magically conjured, the library book I placed a hold on back in July finally became available last weekend - just in time for Halloween! I wasted no time starting (and finishing) the long-awaited Harry Potter and the Cursed Child, better known to some as "Harry Potter #8." As with all the others, I read it as quickly as I could, though thankfully this was much shorter than Deathly Hallows.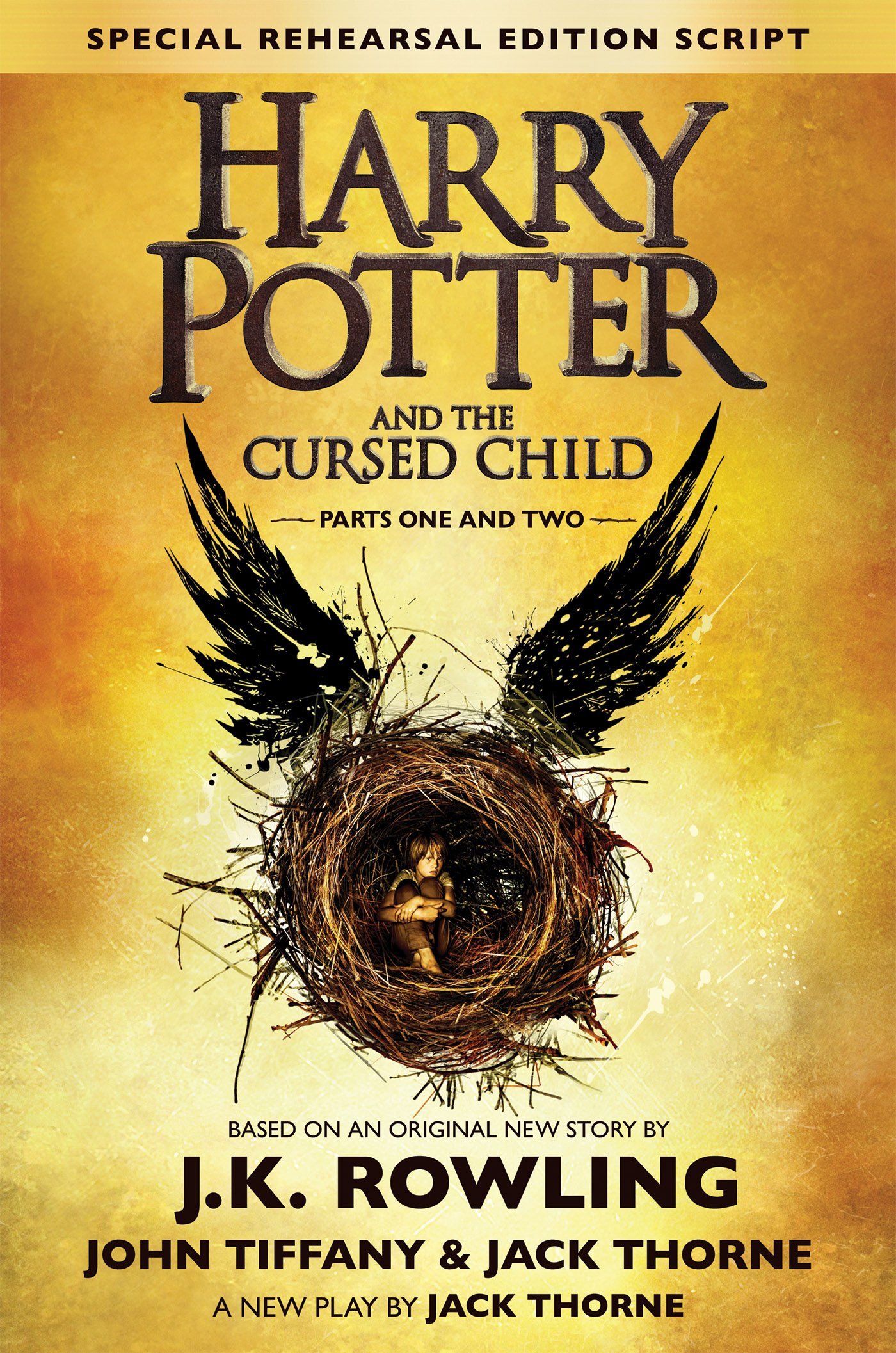 For a moment, it was nice to be back in Harry Potter's world. But I quickly realized it wasn't the world I know and love. Yes, there was Harry and Ron and Hermione. There was Hogwarts and Professor McGonagall. There was even Draco Malfoy. What was missing was the actual intricacies of the world that J.K. Rowling created, the details that immersed me from the very first chapter of the very first book.
True, this is the script of a play rather than a book. I'm sure a lot of the magic comes across in the costumes, in the acting and on the stage. I can understand that and forgive that it's just the nature of a play to have less description than a novel.
What makes me wish I hadn't read it is that being an adult is relatively unmagical - even, oddly, in a magical world. Our famous trio is all grown up. They have jobs and children. They have bad eyesight. It was weird to read, and not just because their adulthood felt pretty much like it does in the muggle world. I think I would've been happily comfortable leaving Harry, Ron and Hermione right where we left them (before the final book's epilogue) - in a magical world full of possibility.
Upon finishing, I decided that the only cure for how I was feeling was chocolate. Everyone knows it has mood-enhancing properties, even in the wizarding world. And, in true Halloween (and Weasley) fashion, I thought it would be fun to make something that was both a trick and a treat - Exploding Truffles.
Since this was my first attempt at making candy, I was a little nervous but mostly excited. Surprisingly, finding the Pop Rocks was the hardest part of the task; it turned out to be a very easy recipe to make. ( if you're having as much trouble as I did finding Pop Rocks, even at the height of Halloween candy madness, I suggest a trip to Party City.) You can choose whichever flavor you like. I chose strawberry, which worked really well with the chocolate.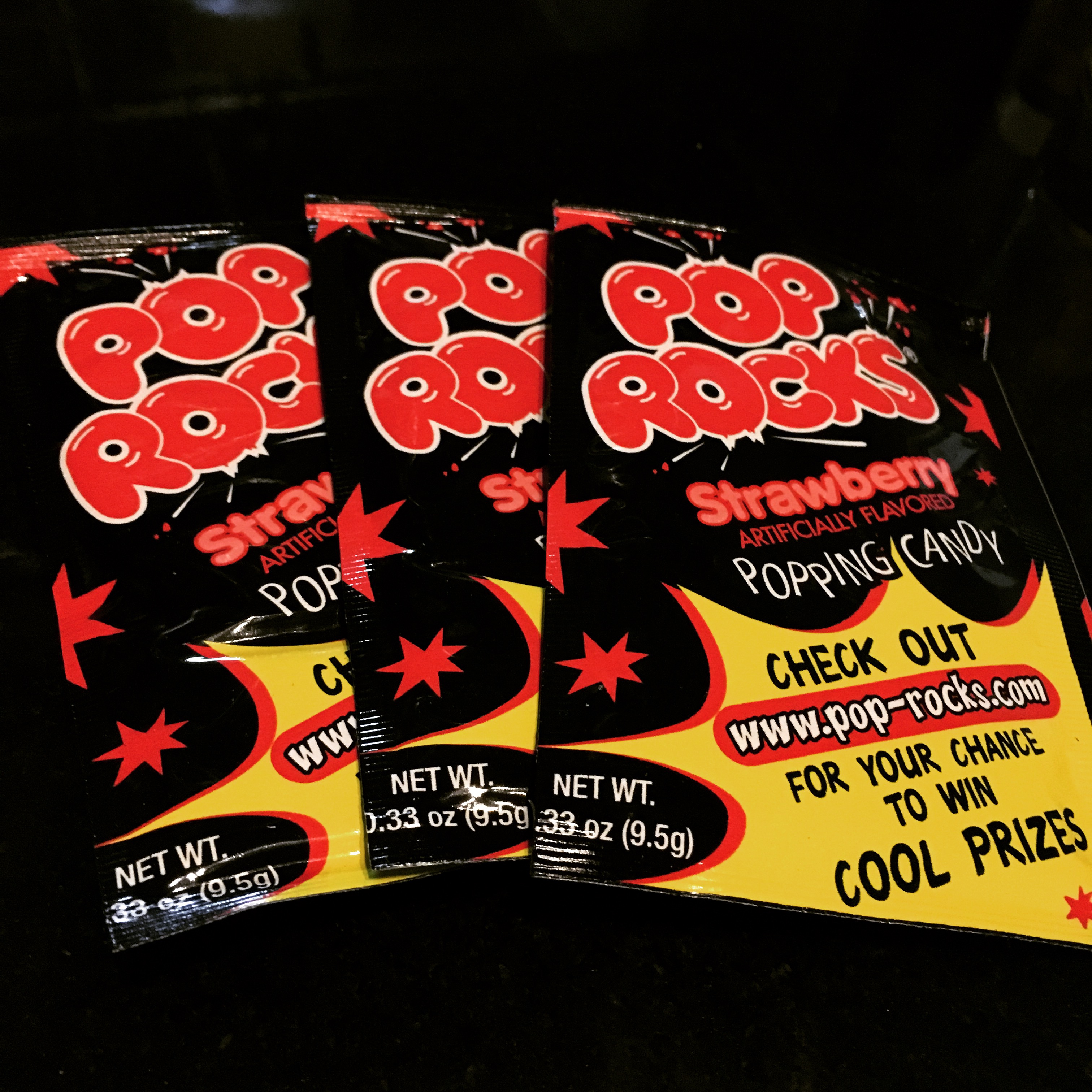 I began by chopping my chocolate into smaller chunks, while my heavy cream simmered on the stove top.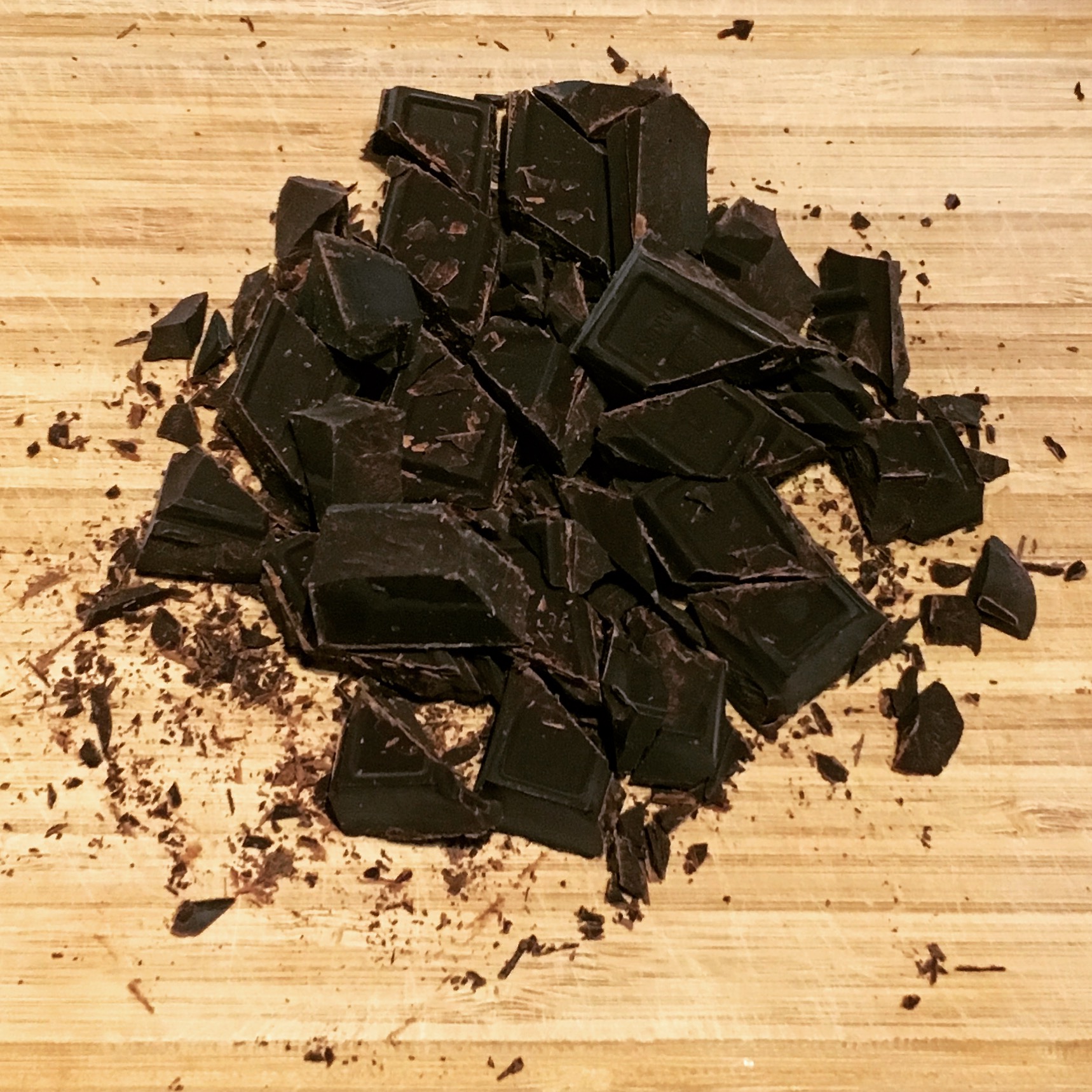 Once the cream is hot, pour over the chocolate pieces and whisk to melt it until together they form a well-combined and smooth mixture. Cover the bowl with plastic wrap and place in the fridge for 3 hours to firm up. (You could probably read the entirety Cursed Child while it's chilling.)
After it's chilled, scoop the ganache into small balls (about ¾ inches) and then roll them between your palms to round them out. This doesn't really get as messy as it seems like it would.
Pour 4 of the Pop Rocks packets onto a plate or into a bowl, leaving one packet for decorating with later. Roll each truffle ball in the candy until it's well-covered, setting each completed one on a baking sheet covered in aluminum. It's best to work quickly so that the Pop Rocks are exposed to the air as little as possible (especially if it's humid). Mine began crackling as soon as I took them out of the package!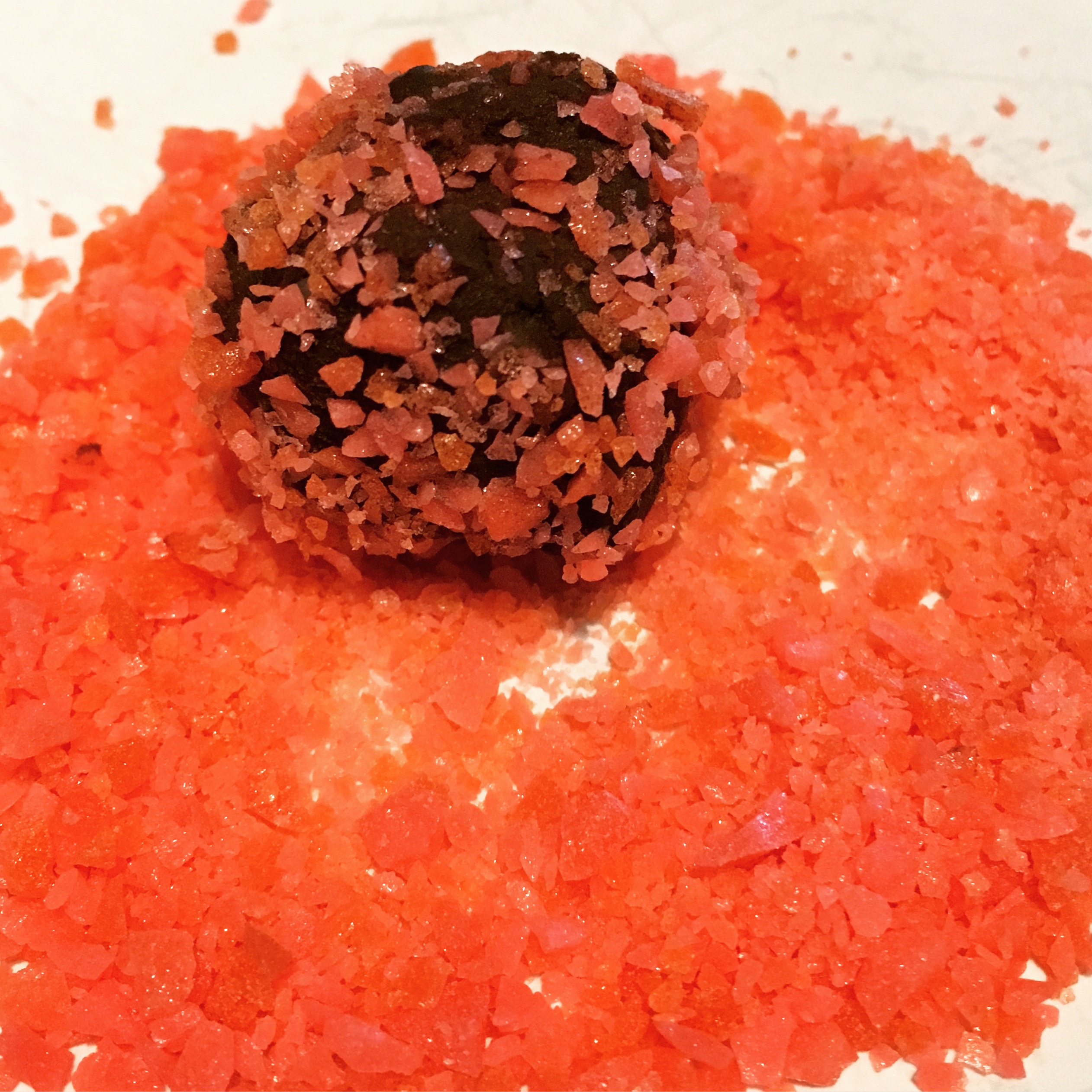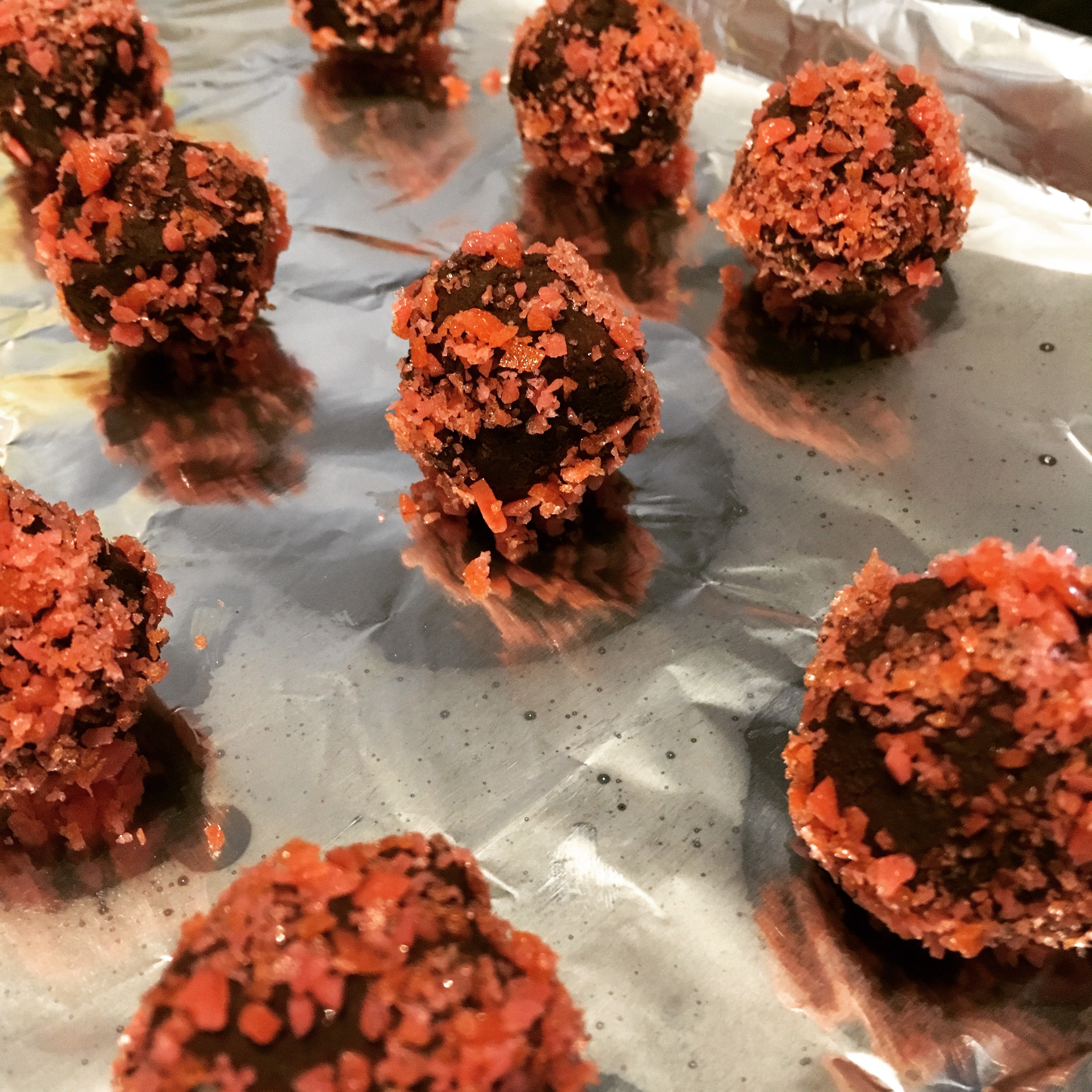 Once finished, plate the truffles in the freezer while you prepare the dipping chocolate (I chose dark chocolate). When that is melted and ready, lower each truffle into the bowl of chocolate using a fork and coat well. Be sure to remove any excess chocolate, which can be done by tapping the fork against the side of the bowl.
Place each truffle back on the foiled baking sheet. While the chocolate is still melted - it dries quickly, so I would do it immediately - sprinkle a few Pop Rocks from the last packet on top.
The original recipe suggests letting them sit in the refrigerator for 10-15 minutes to set, but I was impatient and they tasted great as soon as they were covered in chocolate!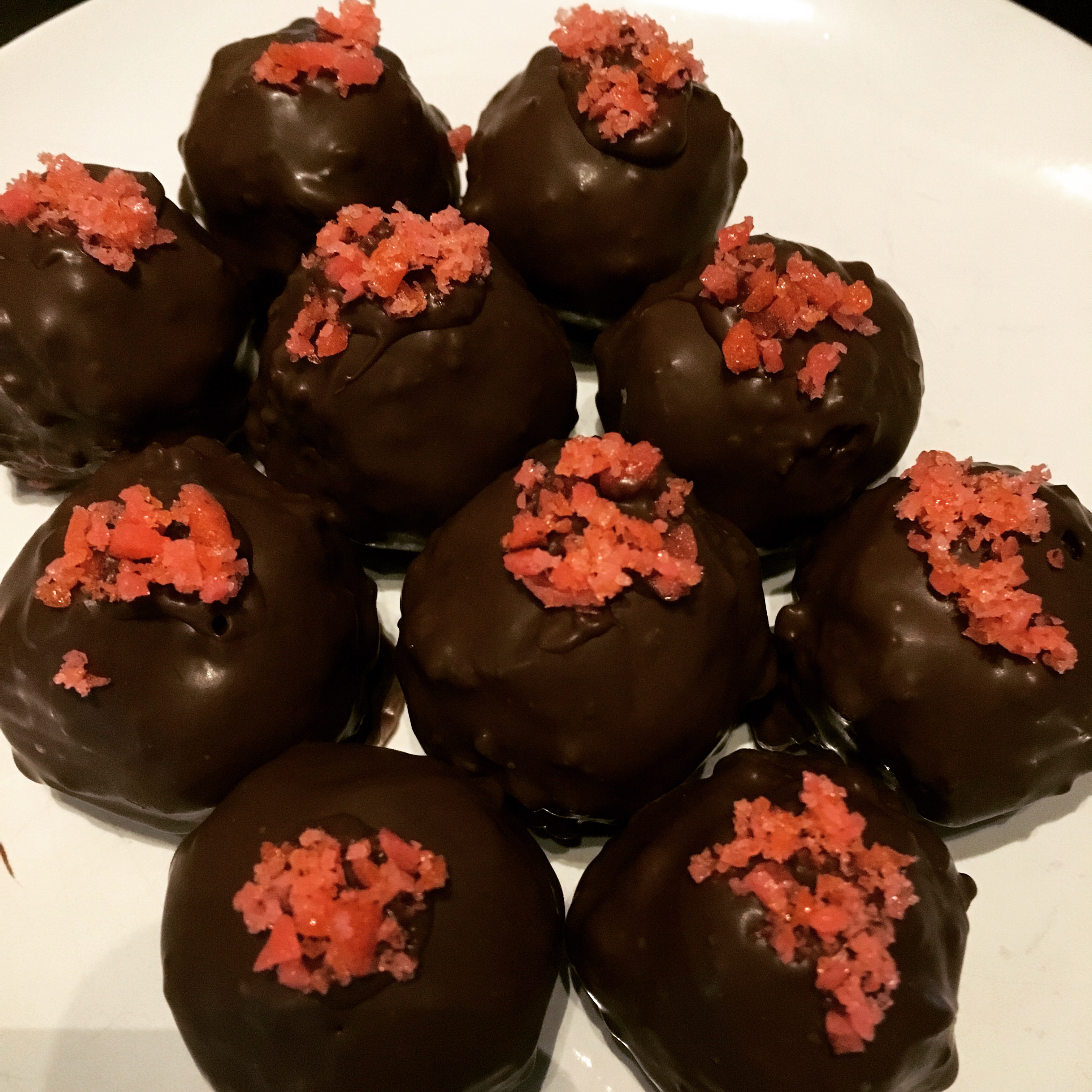 These delicious truffles would be an excellent addition to any Halloween party, Harry Potter-themed party, or Harry Potter-themed Halloween party. They are also fun to spring on unsuspecting coworkers in October, or just enjoy them on your average weeknight at home!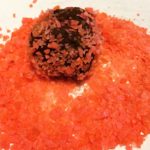 Print Recipe
Exploding Truffles
Ingredients
6

ounces

bittersweet chocolate

about 1 cup chopped

4

ounces

heavy cream

5

.33-oz envelopes popping candy, like Pop Rocks

[I recommend 6 to be on the safe side]

12

ounces

chocolate candy coating

[I recommend dark chocolate]
Instructions
Chop the chocolate into small pieces and place it in a medium heat-safe bowl. Place the cream in a small saucepan over medium heat and bring it to a simmer.

Pour the hot cream over the chocolate and allow it to soften the chocolate for a minute. Use a whisk to blend the cream and chocolate together. Stir until you have a smooth, homogenous mixture. Press a piece of plastic wrap on top of the ganache and refrigerate it until it is firm enough to scoop, about 3 hours.

Scoop the ganache mixture into small balls, about 3/4" in diameter, and roll them into circles between your palms. If the ganache starts to melt and stick, use a little cocoa powder on your palms to prevent sticking.

Once they're rolled into balls, open 4 of the Pop Rocks envelopes and pour them into a small bowl. (Do not open them early, as the humidity in the air will start to make them sticky once the package is opened.) Roll a truffle ball in the Pop Rocks, then roll it briefly between your palms to embed the candy into the ganache. If the rocks don't stick, briefly roll the truffle between your palms to soften the chocolate, then roll it in Pop Rocks.

Set the coated truffles on a baking sheet covered with aluminum foil, and repeat with remaining truffles and Pop Rocks. At this point you want to dip the truffles as quickly as possible, to avoid exposing the Pop Rocks to air for an extended amount of time. However, the ganache might be a bit too soft for dipping, so I recommend putting the truffles in the freezer while preparing the dipping chocolate.

You don't want to freeze them, just chill them quickly for about 5-10 minutes. If you do not plan on dipping them immediately, do not put them in the freezer, just wrap them well with cling-wrap and refrigerate until you dip them.

While the truffles chill in the freezer, place the coating chocolate in a microwave-safe bowl and microwave until melted, stirring every 30 seconds to prevent overheating.

Once the coating chocolate is smooth and the truffles are firm enough to dip, it's time to dip the truffles. Use dipping tools or a fork to submerge a truffle in the chocolate. Remove it from the chocolate and tap the fork against the bowl several times to remove excess chocolate. Replace it on the foil-lined baking sheet, and, while the chocolate is still wet, sprinkle popping candy from the remaining envelope on top. Repeat with remaining truffles and chocolate.

Allow the chocolate to set in the refrigerator for 10-15 minutes. Store Exploding Truffles in an airtight container in the refrigerator, but for best taste and texture, serve at room temperature. Because the popping candy does absorb moisture, these are best eaten within 24 hours of making them, although they will still pop up to 3 days later.
This post contains affiliate links. Full disclosure here.