Sleeping Giants was the first book I received as part of Book of the Month. I joined the club towards the end of June, primarily because I like books but also because I love getting mail and they were doing a summer promotion, which meant discounted books plus sunglasses plus a must-have tote bag. (Score!)
Anyway, I picked Sleeping Giants by Sylvain Neuvel, which was selected as an option for July by Liberty Hardy of Book Riot. It was supposed to be The Martian (which I loved) meets World War Z, and Liberty's description touted "action, science, adventure, romance, and intrigue," so naturally I was excited to receive my copy.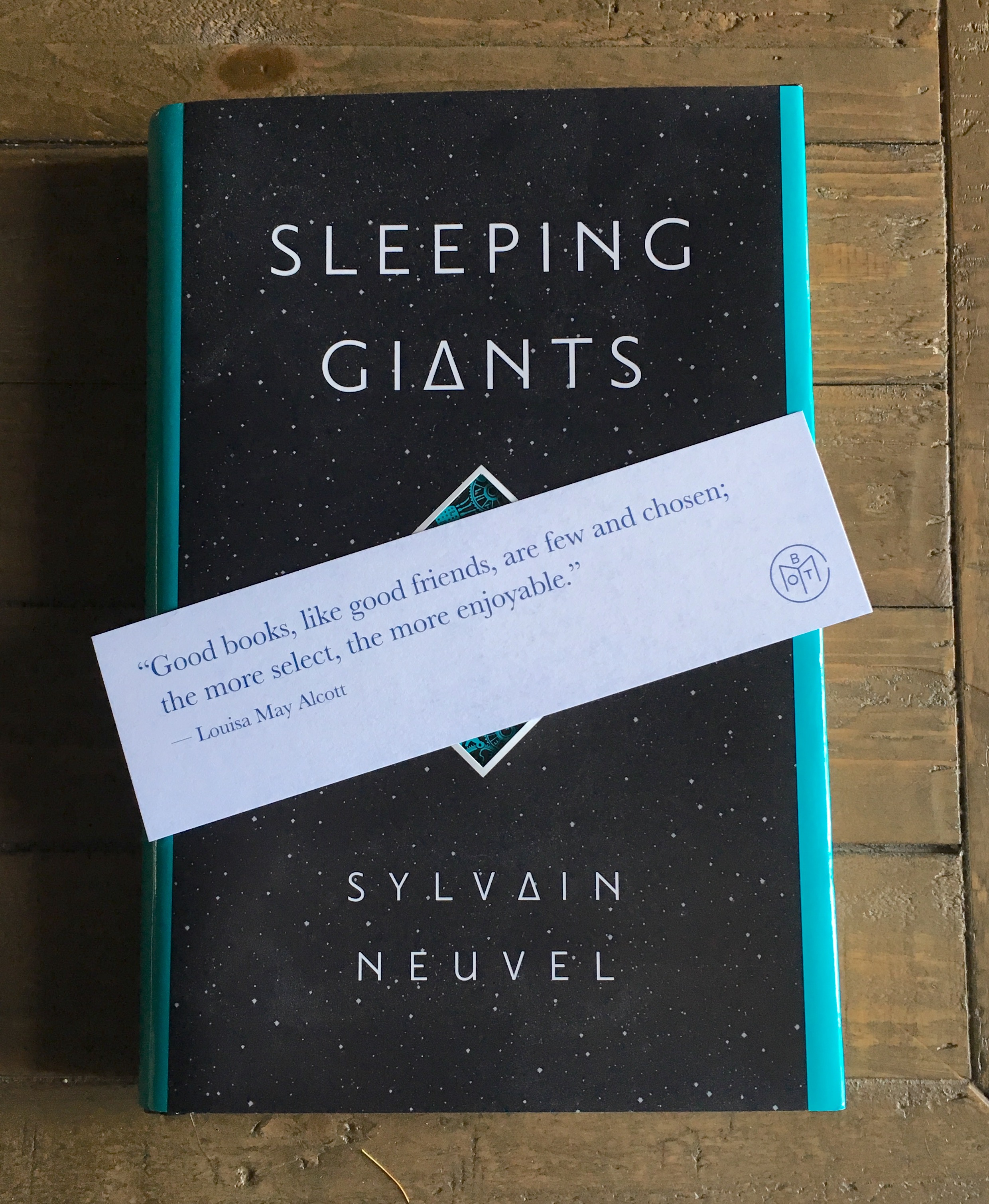 It was as page-turning as promised. Jumping from interview to interview, Neuvel weaves together a story of very dedicated (if not flawed) characters as they uncover and retrieve giant robot body parts across the globe. Together, the top secret team must decipher an unknown language and superior technology to determine how it works.
With every breakthrough, a new obstacle arises and questions remain. What is the robot's purpose? Who left it here (and when)? Why are we finding it now? What should be done with it?
Neuvel's interview style leaves very little room for much description beyond the immediate action of the story, and so food is barely mentioned in Sleeping Giants. In one instance, however, it makes an appearance; surprisingly, cinnamon rolls show up in a pivotal scene, with the potential to change one of the character's outcomes.
While BOTM opted for cocktails when looking for a perfect food pairing - and to be fair, alcohol plays a more prominent role throughout the story - I went with the cinnamon rolls. Le Creme de la Crumb's Mini Cinnamon Rolls may not seem like an obvious choice, but I disagree. Eating mini versions of regular food always has a way of making me feel just the littlest bit like a giant. (And now you can too!)
The best part about this recipe is that it's easy and quick, especially for cinnamon rolls. (Most take at least twice as long in my experience.)
To get started, I let the yeast do it's thing while I assembled the rest of my ingredients. After it was bubbling (a little over 5 minutes), I began incorporating the flour and salt, wishing I had a standing mixer but thankful at least for my new (and improved) hand mixer. Those dough hooks worked their magic and I ended up with a lovely little ball of dough.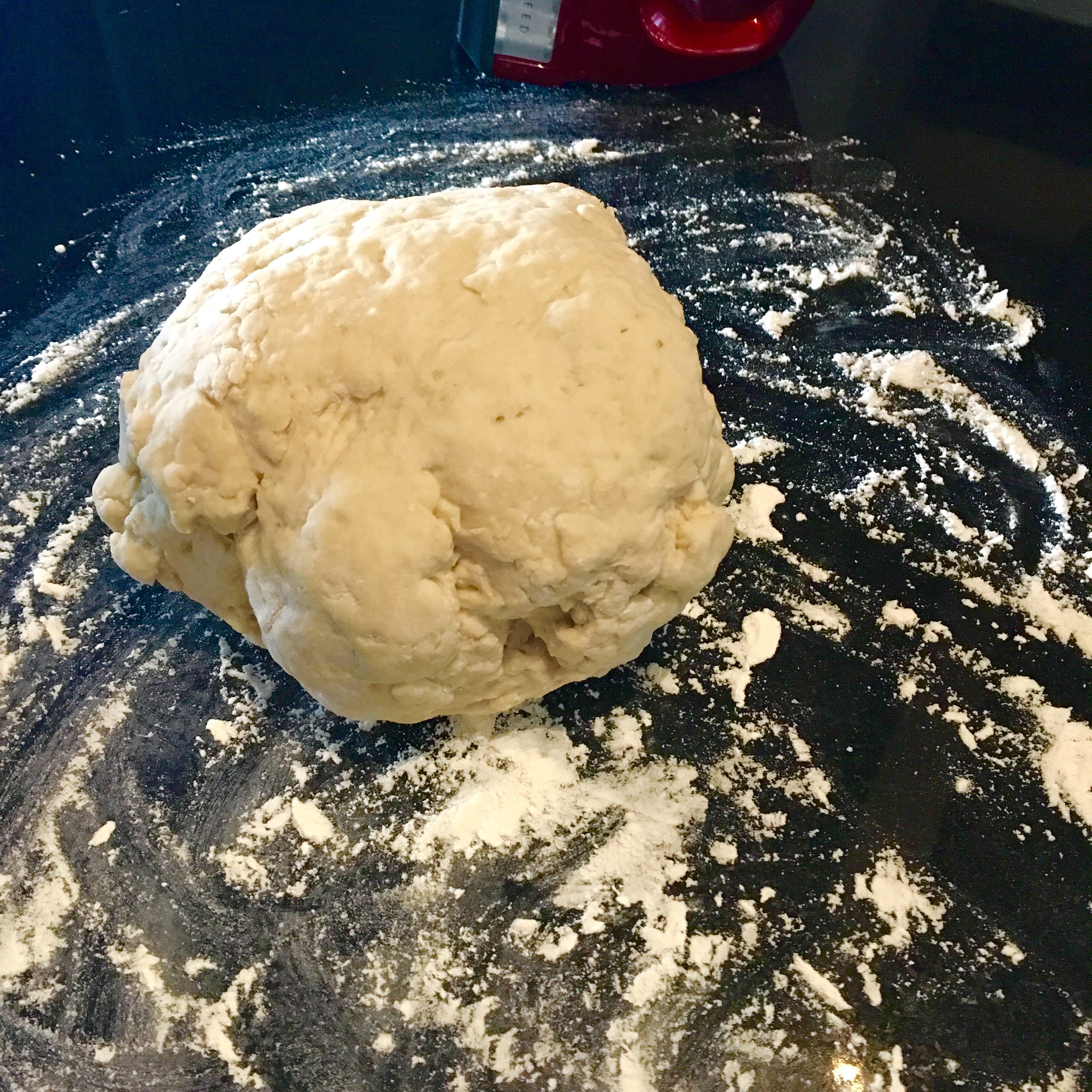 It hung out for about 10 more minutes, while I greased my muffin pans and whisked up the cinnamon mixture. Once I rolled it out, there was more than enough dough, which I dutifully cut into a 9 x 15 rectangle and covered in butter and cinnamon-sugar goodness.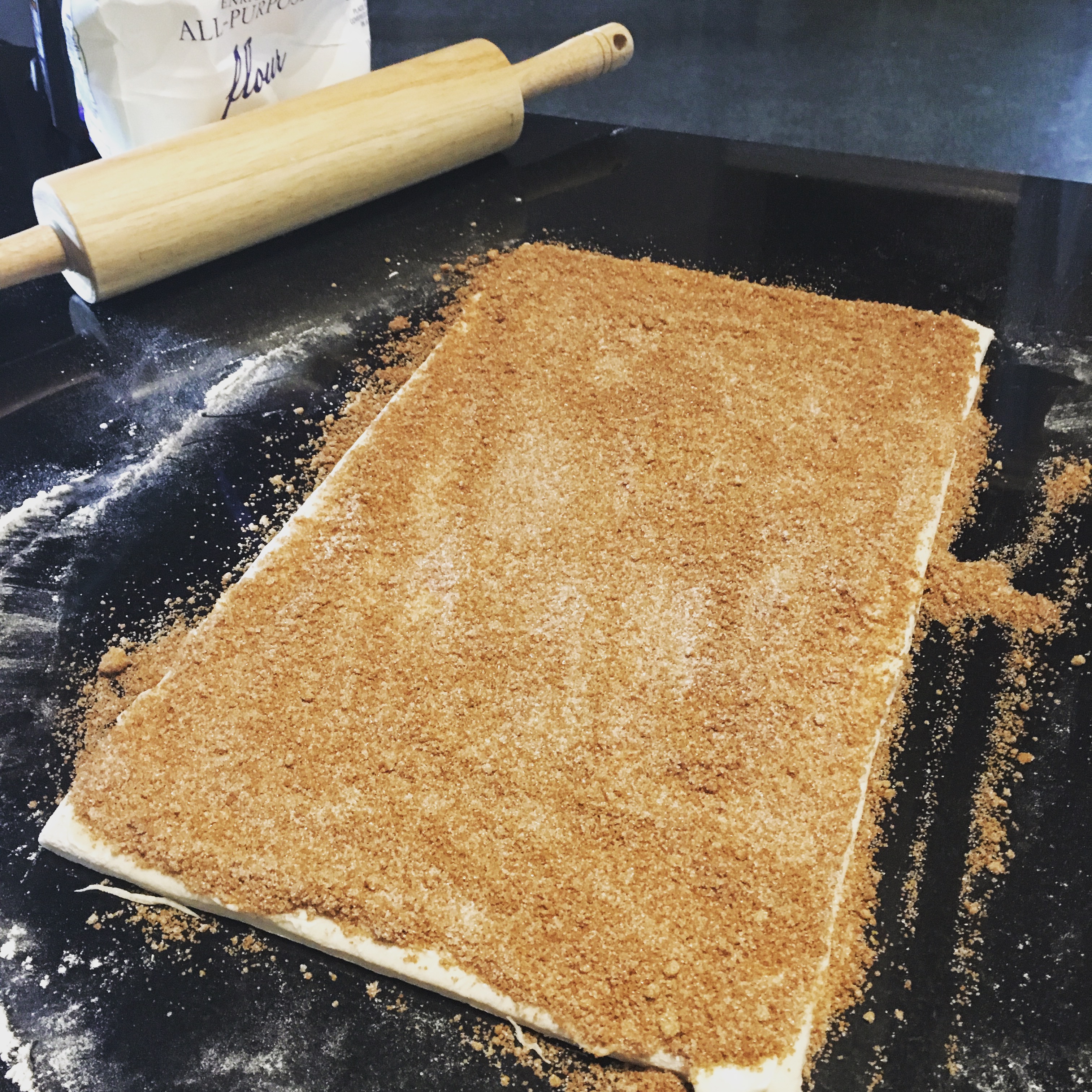 Then came some rolling and cutting (and a little re-rolling) until I formed these 24 little beauties.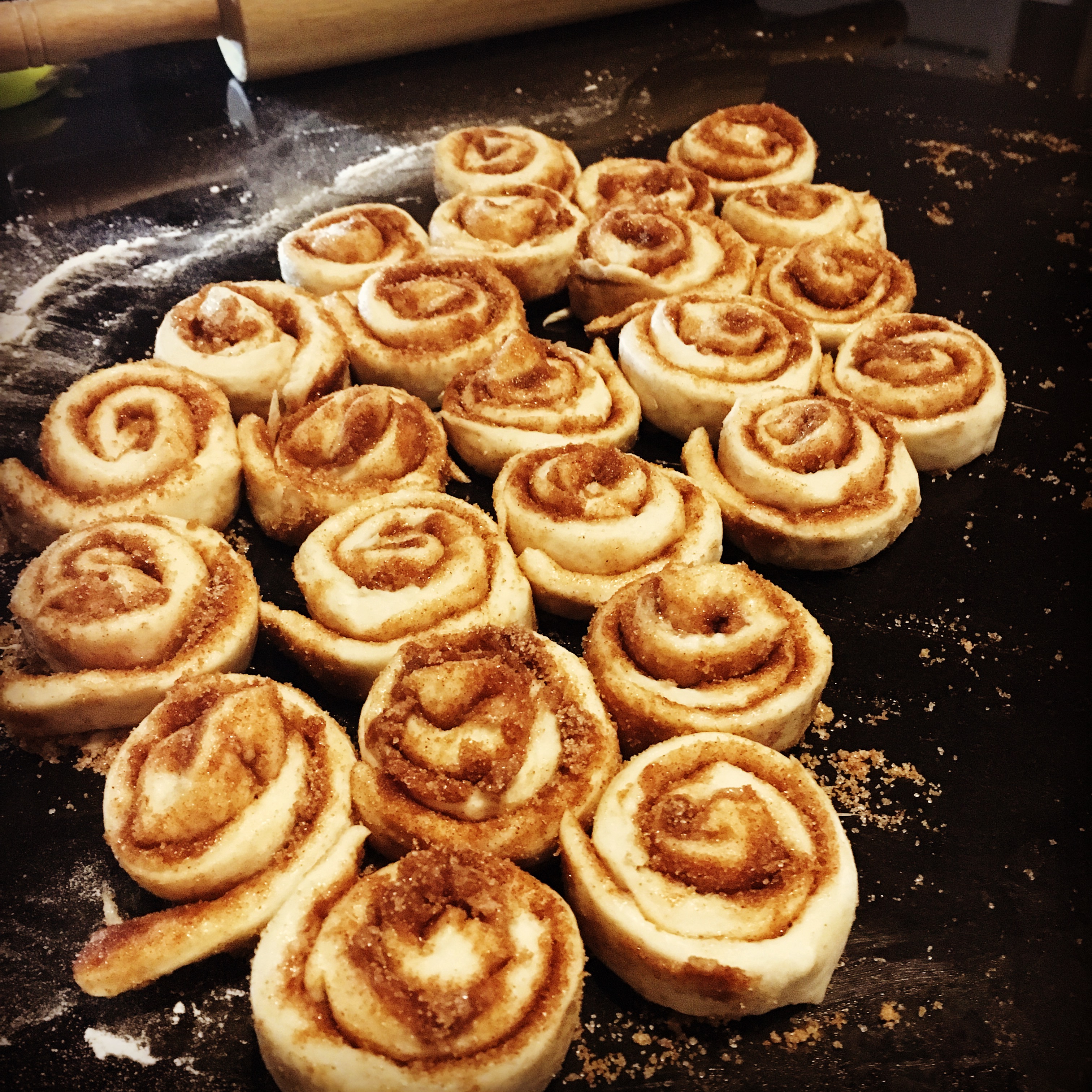 They baked. I whipped up the frosting. When the oven timer went off, I pulled a few out of the pans right away and drizzled on the frosting. I was hungry, and these looked delicious!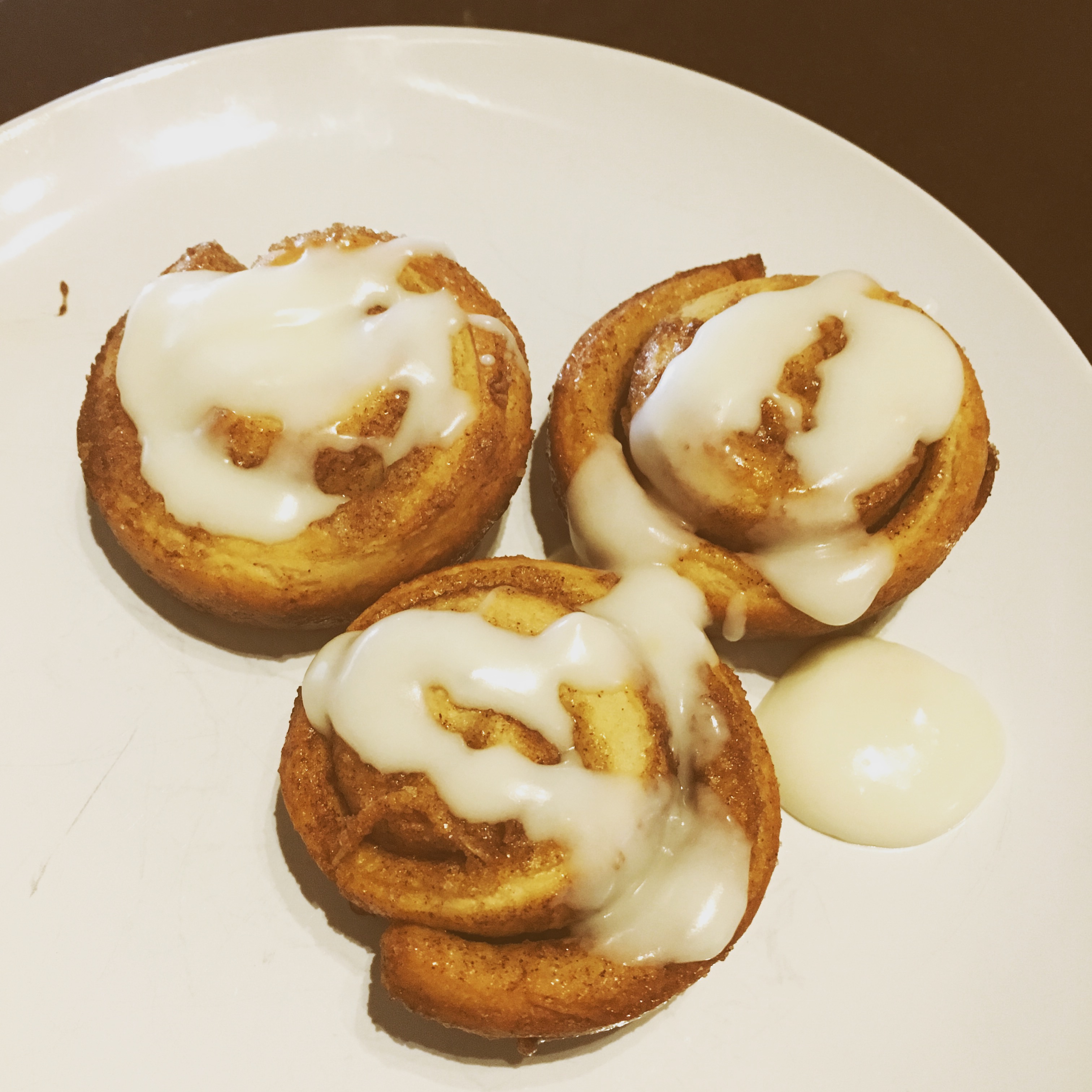 Print Recipe
Mini Cinnamon Rolls
Ingredients
Dough
1⅓

cups

warm water

1

TBS

active dry yeast

2

TBS

honey

3½

cups

flour

1

tsp

salt
Filling
4

TBS

butter

completely softened

⅓

cup

sugar

⅓

cup

brown sugar

1

TBS

cinnamon
Frosting
2

TBS

butter

softened

2

ounces

cream cheese

softened

1

tsp

vanilla extract

3

cups

powdered sugar

milk
Instructions
Preheat oven to 375 and lightly grease a muffin pan. Add water, yeast, and honey to the bowl of a stand mixer fitting with a dough hook and stir to combine. Allow to rest for 5 minutes (mixture will rise and foam).

Add flour and salt to bowl. Turn the mixer on low and allow to mix until ingredients come together, then increase mixing speed to medium-low for 5 minutes. Remove dough from bowl and allow to rise for 10 minutes on a lightly floured surface.

While dough is rising, prepare the filling by whisking together sugars in a bowl.

Use a floured rolling pin to roll dough into a 9x15 inch rectangle. Use a pizza cutter to trim off the sides if it isn't perfectly rectangular. Spread softened butter over the surface of the dough. Sprinkle cinnamon-sugar mixture over the butter.

Tightly roll one 15-inch side (the long side) of the dough toward the other 15-inch side to create a long log. Pinch the seam so it closes off the log. Use a very sharp knife or a pizza cutter to cut the ends off and then to cut the log into 24 equal parts. Place each cinnamon roll in the greased muffin tins. Bake 15-20 minutes until golden brown.

While cinnamon rolls are baking, prepare the frosting. Cream together butter and cream cheese. Mix in the vanilla. Gradually add powdered sugar and mix until combined. Add milk 1 tablespoon at a time [I ended up using 6 tablespoons] until frosting reaches a spreadable consistency. When cinnamon rolls are finished baking, drizzle or spread frosting over rolls and serve.
Notes
From: Creme de la Crumb [Annotations from me]
This recipe made a considerable amount of frosting - at least double the amount you need to cover the cinnamon rolls. I would recommend cutting this portion of the recipe in half, or planning something else delicious to use it for!
___________
Sleeping Giants is the first novel in a series called Themis Files, and even though Neuvel does a good job of wrapping it up so you don't have to read further if you don't want to, his unexpected prologue left me wanting more. (The follow-up won't release until 2017.)
This post contains affiliate links. Full disclosure here.