Bedtime stories get all the love. But, one of our favorite books in this house is actually a morning story: Hey! Wake Up! by Sandra Boynton. I'm not even sure where we got our copy, which is pretty battered, but from the very first read, the rhymes were stuck in our heads and we find ourselves saying lines from the book all the time.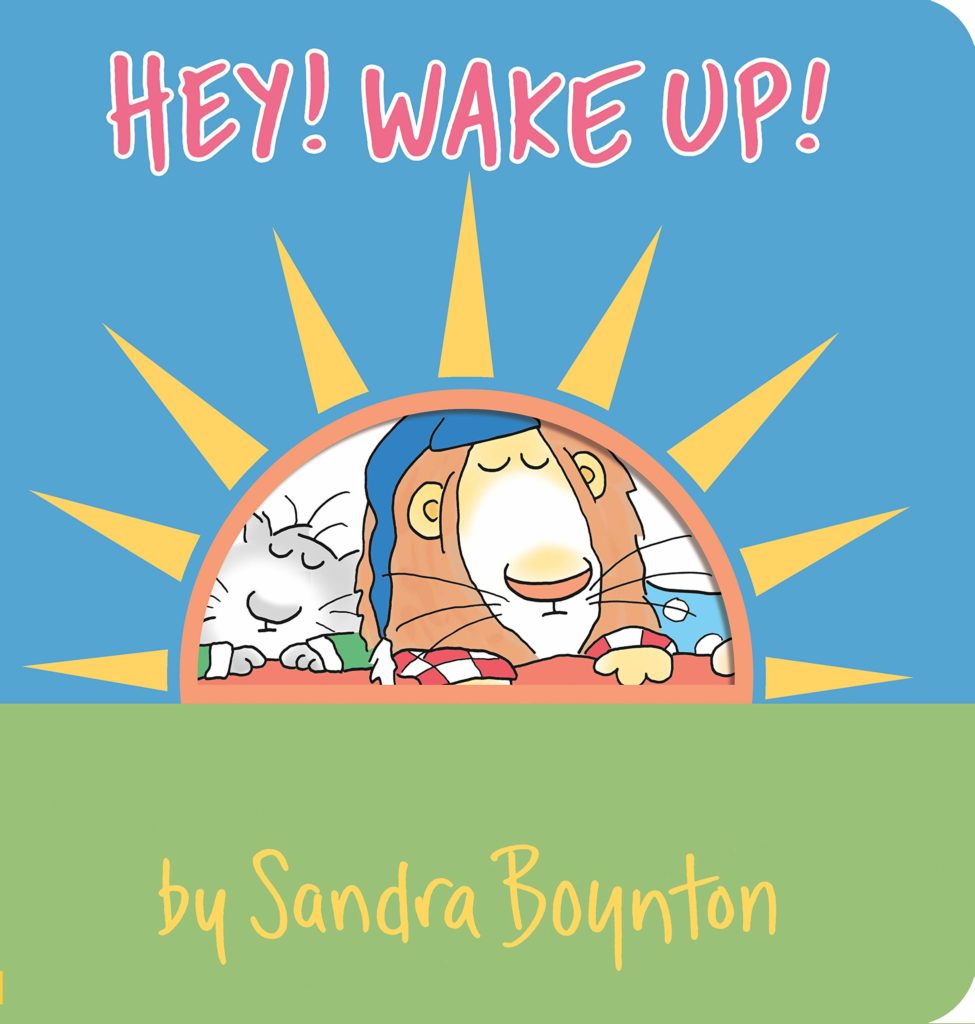 The book follows a morning routine, from waking up to breakfast and getting dressed, playing and morning snack. At both breakfast and morning snack, the bunny in the story gets "broccoli stew" (which no one seems to like except for the bunny). 
The broccoli stew always sounded good to me (a huge broccoli fan over here). So, of course, I knew I had to make some! But what is broccoli stew? I'm pretty sure it's made up, because after lots of research, the closest I could come was beef and broccoli or broccoli casserole. So, I sort of made up my own recipe — adding a popular stew vegetable (potato) to a delicious-looking broccoli casserole. 
It's really easy to make, which is perfect for busy moms. There are definitely elements that older kids could help with, including combining some of the ingredients and crunching up the cracker topping.
First, I cut my potatoes into a large dice. You could definitely cut them smaller if you wanted to, just make sure to cook them less so they don't end up mushy. I put them in a pot of water to boil for 10 minutes.
Meanwhile, I cooked my broccoli — partially steamed in the microwave as it continues to cook in the oven — and made the cheese sauce.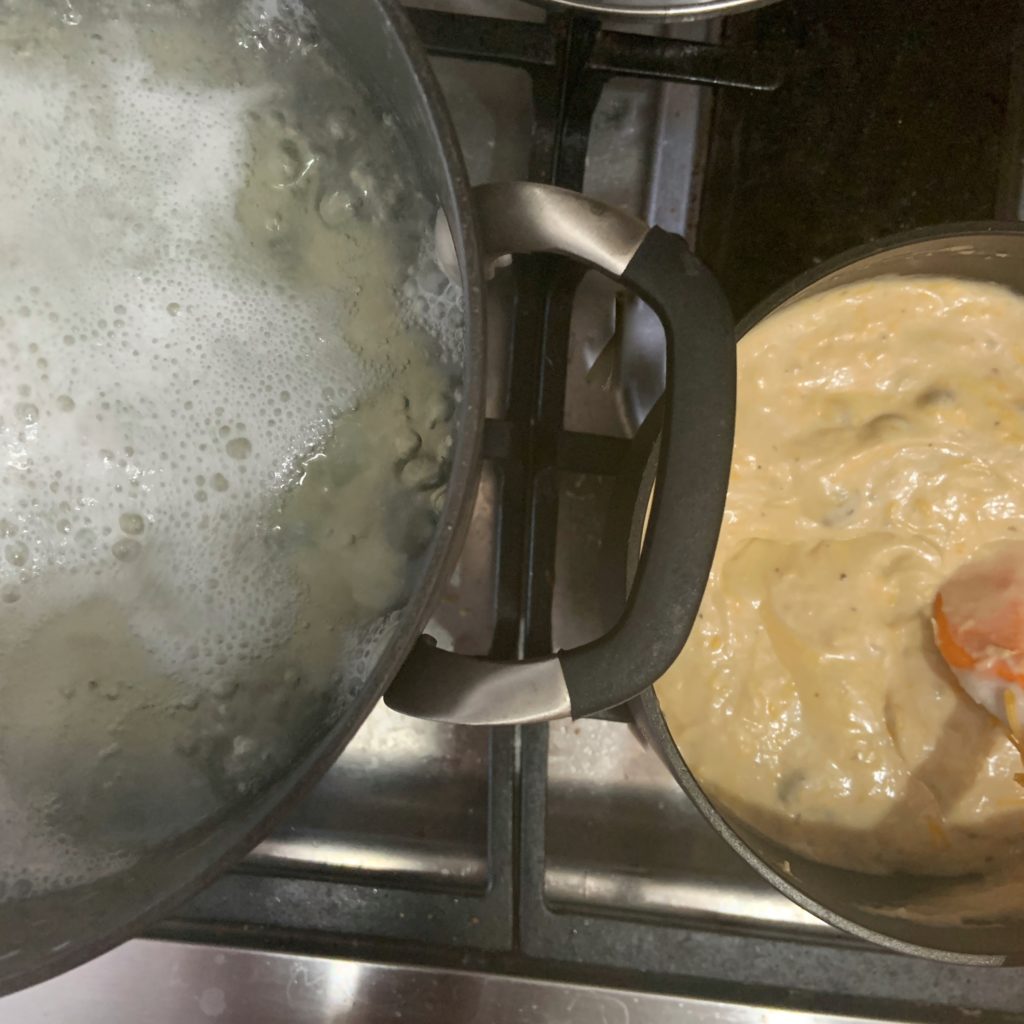 To make the cheese sauce, you just combine a can of cream of mushroom soup, cheese and a bit of lemon juice in a small saucepan. )If you aren't a fan of mushrooms, you could easily substitute cream of celery.) Heat until the cheese melts.
In a separate small bowl, mix together mayonnaise, finely diced (or grated) onion, and an egg.
Once the broccoli and potatoes are done, make sure to drain both to get rid of any excess liquid. Pour the broccoli and potatoes into a large bowl. Pour the cheese sauce and mayonnaise mixture over the vegetables and use a large spatula or spoon to mix it well so the broccoli and potatoes are well-coated.
Using your hands, crumble the Ritz crackers for the topping. (I used about 16 crackers.) If you'd like them to be finer, you can put them in a Ziploc bag and use a rolling pin to crush them. Stir in the melted butter.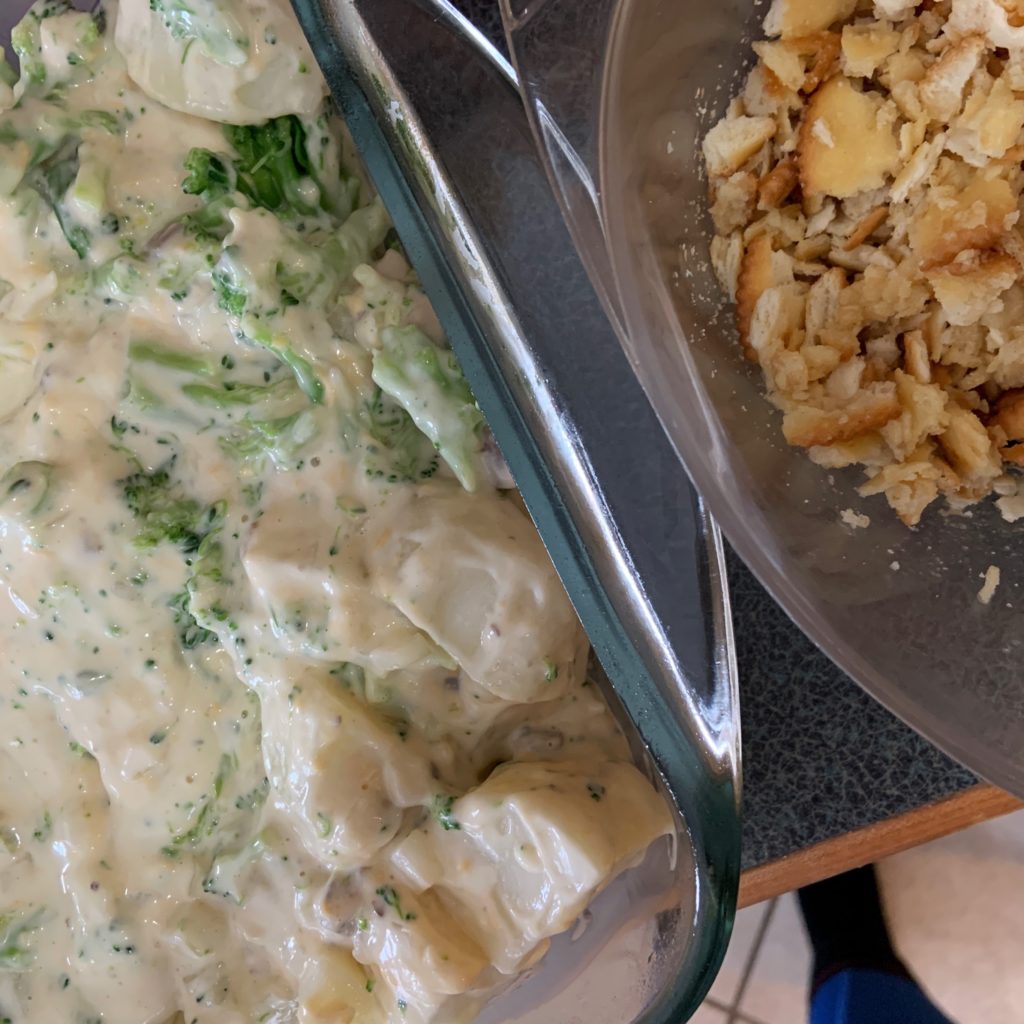 Pour the broccoli mixture into a greased square baking pan and cover with the cracker topping.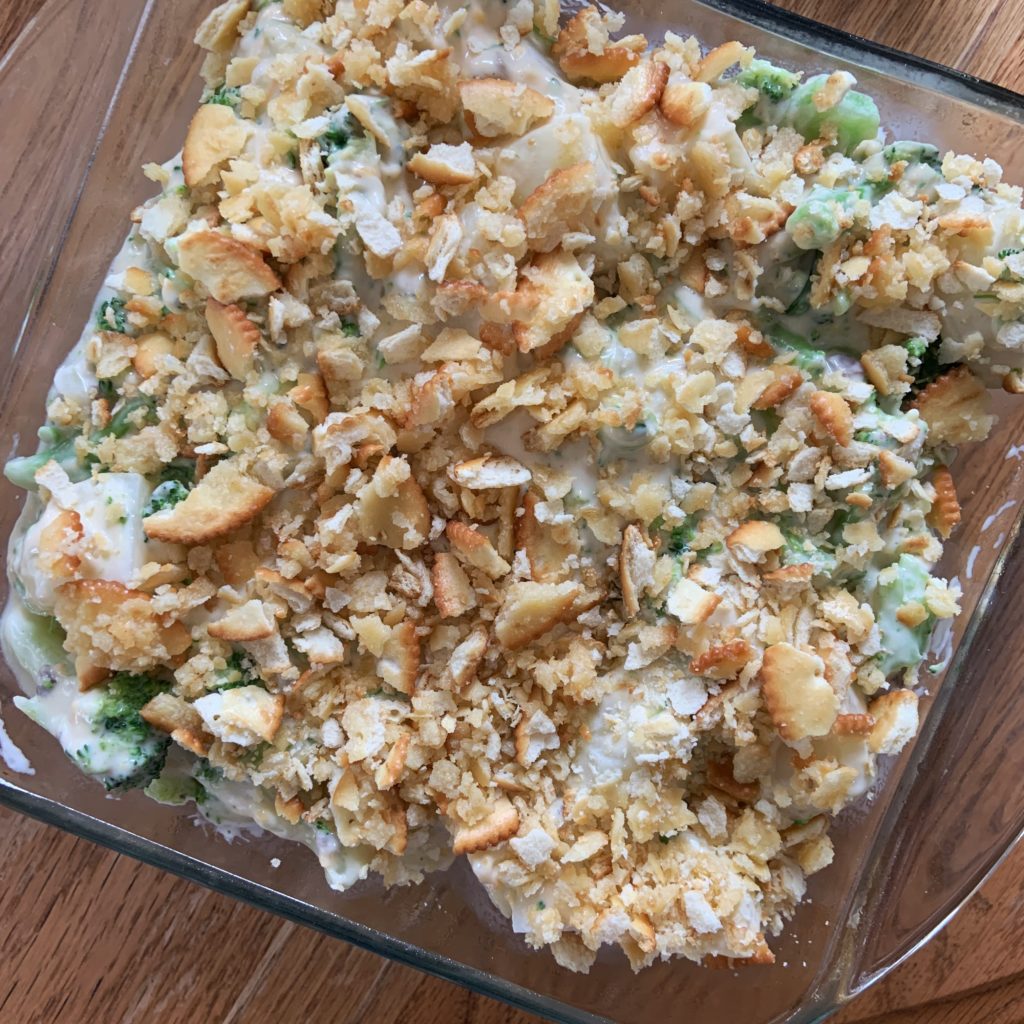 Bake in a 400-degree oven for 15-20 minutes, until the topping is golden and the entire casserole is heated through.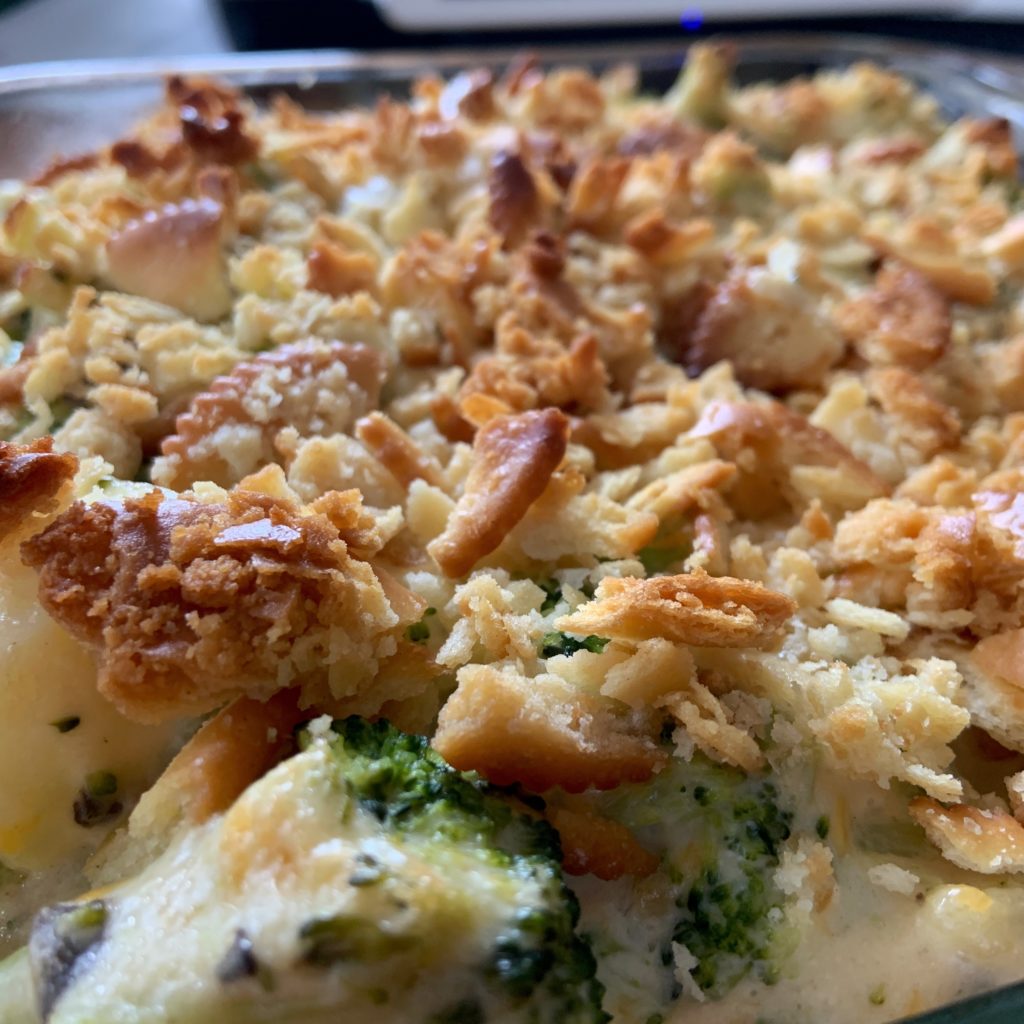 My husband and I loved this dish, which was hearty and full of flavor — like any good stew! My son, who at 13 months hasn't quite discovered his love of broccoli, wasn't interested. But, hopefully you have some kids who will give it a try! We'll definitely be making it again in this house, and I'm sure Henry will come around.
I do think it makes a wonderful "broccoli stew" to go with one of our favorite morning reads.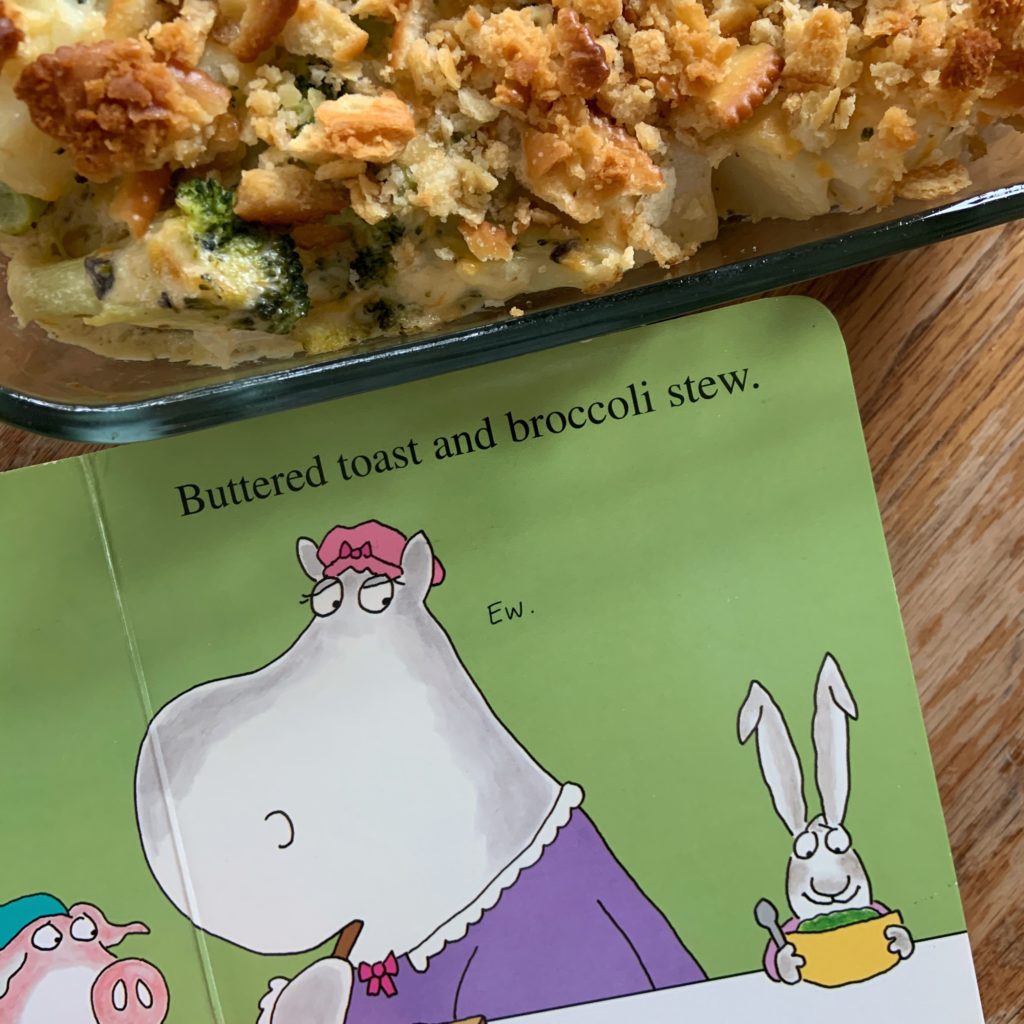 Broccoli Stew
Ingredients
2

packages

about 20 ounces total frozen chopped broccoli (or about 8-9 cups of fresh broccoli florets)

2

Russet potatoes

peeled and cut into large dice*

1

10.5 oz can condensed cream of mushroom soup (as-is, do not add milk)

1

cup

grated cheddar cheese

1

tablespoon

lemon juice

1

egg

½

cup

mayonnaise

½

small onion

finely diced

¾

cup

crushed Ritz crackers

about 16

2

tablespoons

melted butter
Instructions
Preheat oven to 400 degrees F. Spray an 8- or 9-inch square baking dish with cooking spray and set aside.

Add potatoes to large pot of water and boil for about 10 minutes. When tender, drain and add to large bowl.

Meanwhile, cook broccoli in microwave, just until crisp tender (about half of the time called for on the package). You don't want to cook the broccoli until it's soft because it will continue cooking when you bake the casserole. Place broccoli in colander to drain.

In a small saucepan over low heat, stir together condensed soup, cheese, and lemon juice, just until cheese melts.

In a separate bowl, whisk together egg, mayonnaise, and grated onion.

Add broccoli, soup mixture, and egg mixture to large bowl with potatoes. Stir to combine, coating broccoli and potatoes well. Transfer to prepared baking dish.

In a small bowl, stir together crushed crackers and melted butter. Sprinkle on top of the casserole.

Bake for 15-20 minutes, or until heated through and topping is golden brown.
Notes
Adapted from: The Seasoned Mom
*If you prefer smaller bites of potato, just adjust the amount of time you boil them to ensure they don't become mushy. 
---
This post contains affiliate links. This does not increase the price you pay, but I may receive a small commission for any products you choose to buy. Purchases made through affiliate links help to cover my blogging costs. Thank you for helping to support The Hungry Bookworm! Full disclosure here.