Max Brooks' Devolution: A Firsthand Account of the Rainier Sasquatch Massacre is a wild ride. It is told primarily through the journal of Kate, a resident of the secluded Greenloop when it was attacked, along with a few post-massacre interviews. It's both a scientific observation and a horror story, as we first discover Sasquatch (aka Bigfoot) with her and then watch as she and the other residents frantically scramble to protect and defend themselves when Bigfoot attacks.
This is the kind of book where I don't want to give too much away, but I will say that the book is not what it seems at the outset — which to me, at least, was a far-fetched romp about Bigfoot. Brooks does an excellent job of building his characters and the action. First, it progresses slowly, luring you in, and then aggressively so you can't help but turn pages faster to keep up. I love seeing how different people cope in a time of crisis, and this is a study in those differences.
Throughout the novel, in which the residents are trying to survive, conversations of food are at the forefront. Where once it is abundant and generously shared, when scarcity comes into the picture, attitudes change. Inventory is taken as sustenance is both shared and hoarded (depending on who it is).
One of the mentions that stood out to me was the "last of the lavender berry lemonade pops," of which all the ingredients were supposedly from the garden. It's not really garden season here, but I still can't resist the combination of blueberries and lemonade. I adapted a recipe from Cookie and Kate, which was for blueberry lavender hard lemonade.
First, I brewed some lavender tea.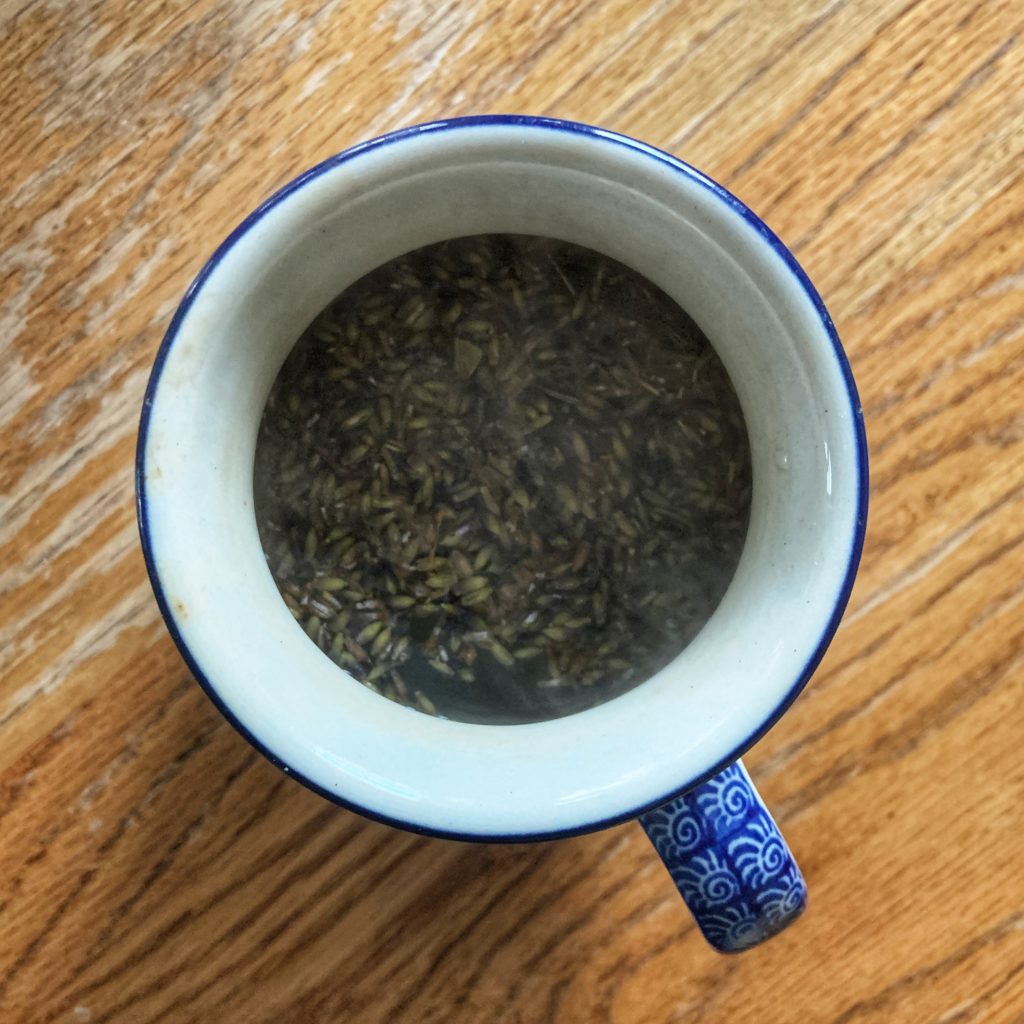 Then, I blended my blueberries.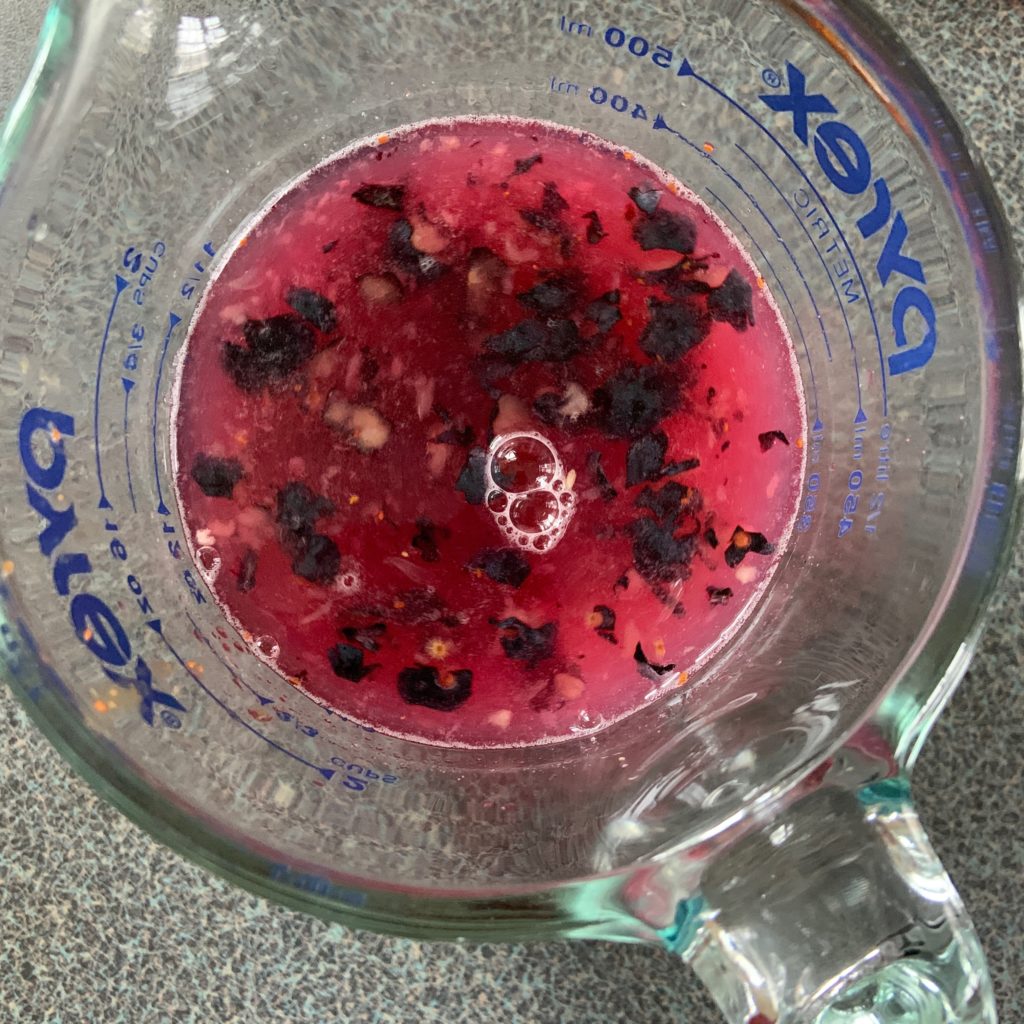 To that, I added the juice of 4 lemons (about ¾ cup) and then ¾ cup of the lavender tea, once it had cooled.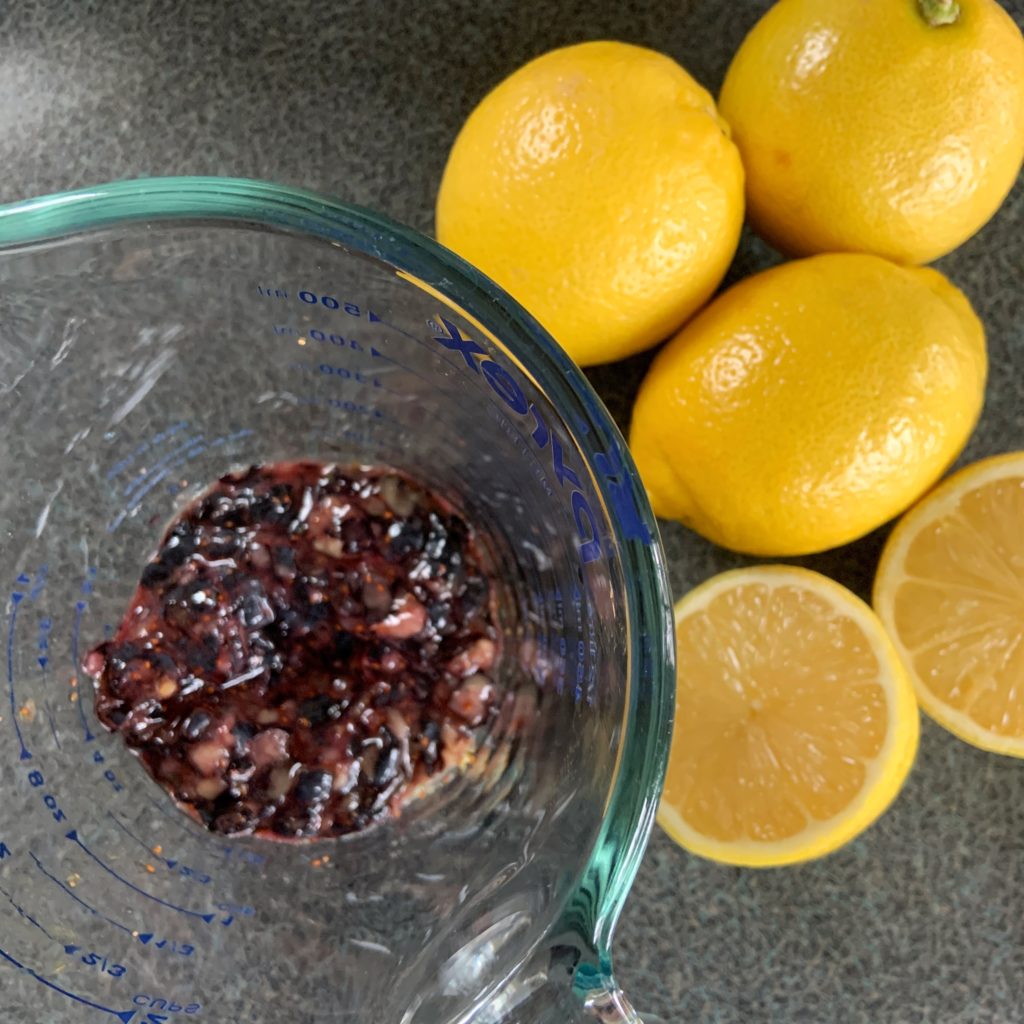 I also mixed in a couple of teaspoons of agave nectar, though you'll want to taste it and add more if you'd like it to be sweeter. A note that mine tasted really lovely when unfrozen, but after the popsicles were made they were still rather tart; you'll probably want it to be on the sweeter side when tasting.
I poured the mixture into my popsicle molds. (This made 5 of the particular mold I had.)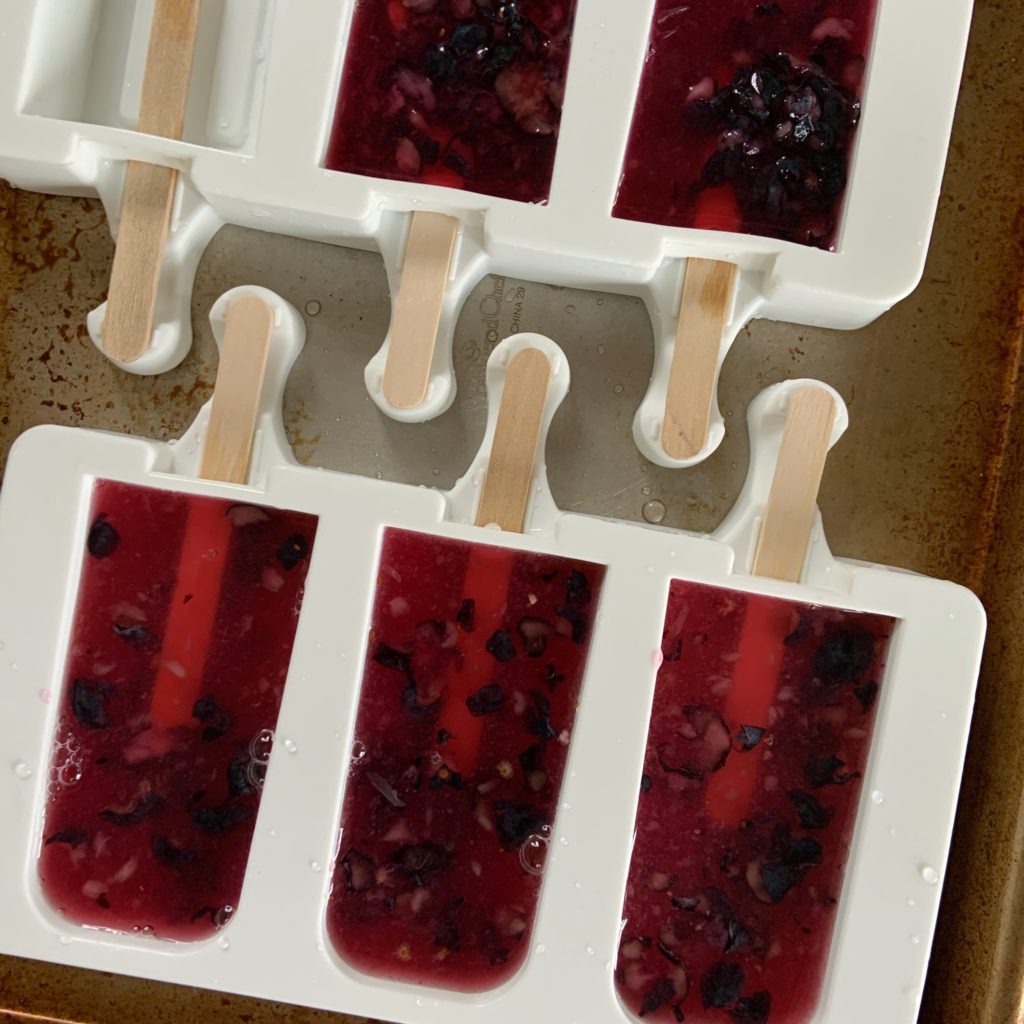 I let them freeze for several hours. They will probably be good to go after 4-6 hours depending on the size of your popsicles.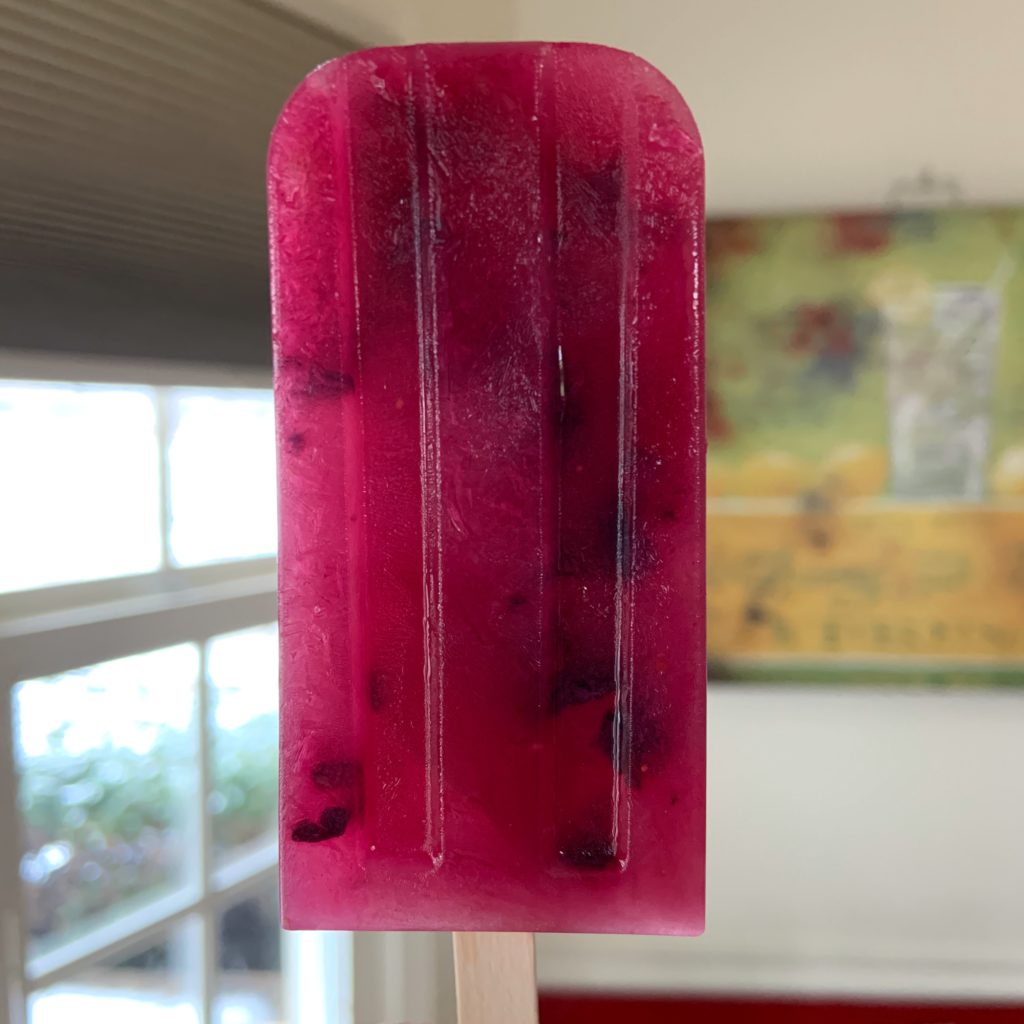 As I said, mine were a bit on the tart side, but were still really flavorful — a bit of summer in my very wintery life right now.
Blueberry Lavender Lemonade Popsicles
Ingredients
1/2

cup

blueberries

3/4

cup

lemon juice

freshly squeezed

3/4

cup

lavender tea

2

teaspoons

agave nectar or simple service

plus more to taste
Instructions
Brew and cool lavender tea. (If using dried lavender, use 2 teaspoons for 1 cup of hot water. Steep for 5 minutes, then strain.)

Using a blender, blend berries until broken up and juicy.

Combine berries, lemon juice, cooled tea and agave nectar. Taste and add more sweetener if needed. (Remember it will taste sweeter here than it will after frozen.)

Pour into popsicle molds. Freeze until hard, approximately 4-6 hours depending on size.
---
This post contains affiliate links. This does not increase the price you pay, but I may receive a small commission for any products you choose to buy. Purchases made through affiliate links help to cover my blogging costs. Thank you for helping to support The Hungry Bookworm! Full disclosure here.