I had a really good reading month, one of my best in a long time! Most of my reads were shorter or easy or unputdownable (or some combination of all three!), which definitely helped.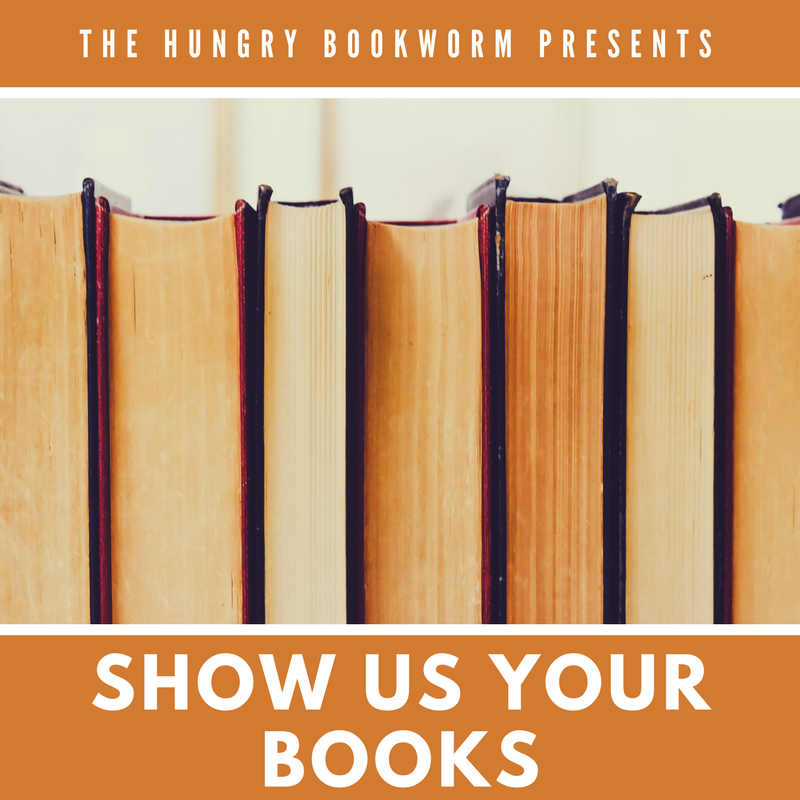 Let's take a quick look at the dozen books I read, but first a reminder of How I Rate, plus Last Month's Edition.
4-Star Reads ⭐⭐⭐⭐
Dear Emmie Blue by Lia Louis -  I knew basically nothing about this book when I requested it from the library, doing so because the cover was so eye-catching and someone recommended it on Bookstagram. This was a lovely, quick read with a big heart / lots of feelings. A few chapters in, I expected it to go one way, but the story had layers that made it less predictable and all the more enjoyable. 
Available on Bookshop.org and Amazon
The Office of Historical Corrections by Danielle Evans - I wasn't wowed by the opening short story in this collection, but I thought they got better as they went. I particularly enjoyed the novella at the end, which shared the same title as the book itself. I loved the breadth of characters and stories, and given that I'm not typically a short story fan, was pleasantly surprised with how much I loved this collection. I'm looking forward to the book club discussion on The Stacks podcast later this month. 
Available on Bookshop.org and Amazon

Big Lies in a Small Town by Diane Chamberlain - This novel has a dual timeline (2018 and 1940) and a bit of a mystery. A comparison to Where the Crawdads Sing, in setting and style, would not be far off. As with the only other Diane Chamberlain novel I've read, she does an excellent job interweaving the storylines and keeping you interested! My full review + recipe will be posted on Thursday, if you'd like to stop back and check it out. 
Available on Bookshop.org and Amazon
Devolution by Max Brooks - This story, told through a found journal and a couple of after-the-fact interviews, is that of a group of people living in a small forest community where sasquatch, aka Bigfoot, attacks. It was, as expected, a page-turning story. Brooks did a great job setting the scene and building suspense. Look out for my full review + book-inspired recipe next week.   
Available on Bookshop.org and Amazon
When No One Is Watching by Alyssa Cole - This is another book I read solely because of the Bookstagram buzz, and even though I had to wait for a copy for MONTHS. It was worth it! I don't read a lot of thrillers, but even though I had an inkling of what was going on, I wouldn't call it predictable. I also want to caveat that it builds pretty slowly but once it starts going, it really gets going — quickly. I wasn't able to put it down. It has strong Get Out vibes, if you've seen that movie. And it definitely raises some interesting questions and could make for a great book club discussion.
Available on Bookshop.org and Amazon
The Pull of the Stars by Emma Donaghue - This was probably my favorite read of the 4-star bunch. Honestly, it should've been one I hated, in format alone — it features 4 very long chapters and doesn't have any quotation marks. But, I found myself drawn into the story quickly and didn't mind the style in the end. A story about the Spanish Flu pandemic 100 years ago, it was certainly a relevant read in our current time, and I'm not sure if that made it more interesting to me or not. Anyway, I really liked it, way more than I expected to. It makes me want to (finally) pick up her book The Wonder that's been on my shelf for way too long! 
Available on Bookshop.org and Amazon
The Bromance Book Club by Lyssa Kay Adams - I requested this from a library on a whim, and I'm glad I did! It was better than I expected. I loved that it was about a married couple with kids and that there were feminist bits and pieces to it and that it was full of a group of men reading books to improve their relationships. It was just delightful. Oh, and steamy (particularly for me, a non-romance reader). But really great all around. 
Available on Bookshop.org and Amazon
3-Star Reads ⭐⭐⭐
A Children's Bible by Lydia Millet - I'm glad this was a short novel because I wanted more from it, but it was still good. Just not as riveting as I'd hoped, I suppose. It's about a group of teenagers who are on vacation with their parents when a mysterious illness breaks out and the grid goes down — I'm not 100% on what caused it and what all the problems were but it got out of hand really fast. Another timely read given the state of the world, but it didn't land with me in the way other similar stories have. 
Available on Bookshop.org and Amazon
Tribe: On Homecoming and Belonging by Sebastian Junger - I read this for my office's book club. Everyone was looking for a book about why people identify with something/someone so strongly and why there are "tribes" in our country right now. It was written by someone in the military, and so it was very military-heavy, but it was a quick read with a lot of interesting research. 
Available on Bookshop.org and Amazon
A Long Way Down by Nick Hornby - This was another book club read, and we actually discussed it last week. There were mixed reactions. It's about an unlikely foursome who meets on New Year's Eve while planning to commit suicide at the same location. I liked it enough, even though none of the characters were truly likeable and the subject matter wasn't exactly uplifting. 
Available on Bookshop.org and Amazon
The Christmas Bake Off by Abby Clements - This was a very short story (26 pages) that I only read because it was free on Kindle and I really love GBBS. This cozy mystery wasn't very much like GBBS at all, though it was an entertaining way to spend 30 minutes. 
Available on Amazon Kindle
The Fishermen by Chigozie Obioma - This book was highly recommended by a friend I've made on Bookstagram. It's a dark story about four Nigerian brothers who encounter a madman that predicts the oldest brother will be killed by one of the other three. The prophecy sets off a series of events that will change the family forever. I loved the storytelling and writing, but like I said, it's dark. It was a bit hard to read at times. 
Available on Bookshop.org and Amazon
Currently Reading ????
The Bean Trees by Barbara Kingsolver - I'm finally reading this book I've had forever, mostly because (in an attempt to read my shelves) I chose it for book club this month. I'm not very far in though I'm interested to see where it goes.
Available on Bookshop.org and Amazon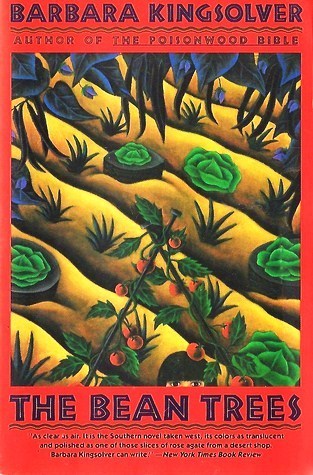 What was the best book you read last month? What are you reading right now? I'd love to hear what you've read and loved lately! Please share in the comments, and if you're interested, the linkup information is below:
Linkup Guidelines:
This linkup happens the second Tuesday of every month. The next is February 9, 2021.
1. Please visit and comment with both of your hosts, Jana & Steph
2. Please display the button or link back to me and the linkup hosts on your blog post.
3. Please visit a few other blogs who've linked up and get some book talk going!
---
This post contains affiliate links. This does not increase the price you pay, but I may receive a small commission for any products you choose to buy. Purchases made through affiliate links help to cover my blogging costs. Thank you for helping to support The Hungry Bookworm! Full disclosure here.