I first heard about Laura Taylor Namey's young adult novel, A Cuban Girl's Guide to Tea and Tomorrow on one of my favorite book podcasts, All the Books! It was described as delightful and heart-squeezing by Liberty Hardy, and she said the descriptions of food made her so hungry. I knew I had to pick it up, and luckily, I was able to get a copy from the library nearly right away!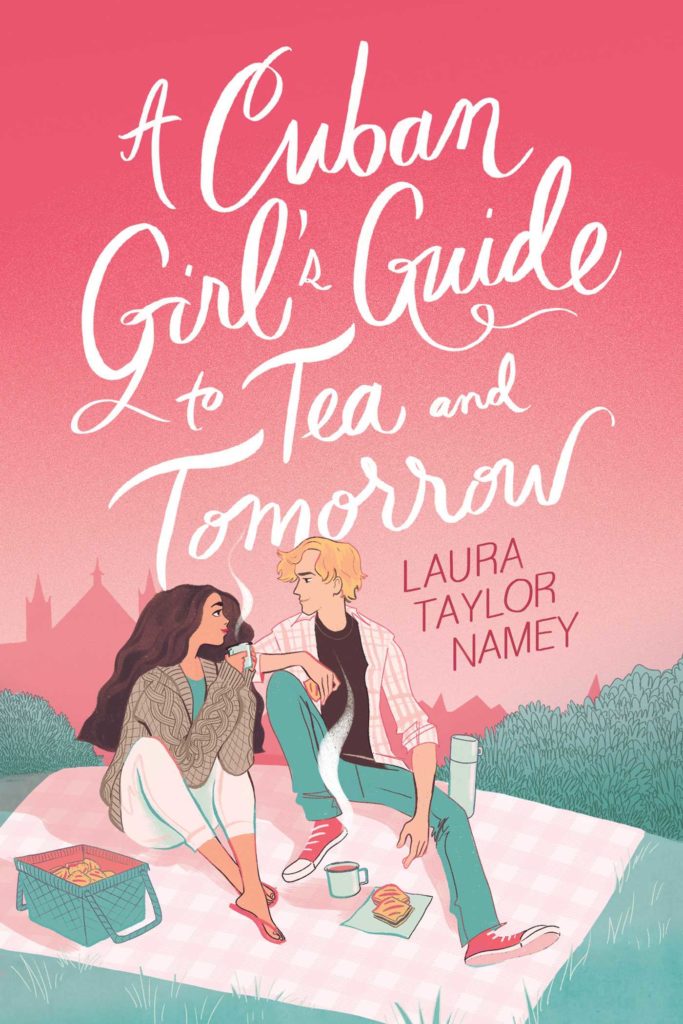 Lila is a Cuban-American girl living in Miami. As she graduates high school, Lila knew exactly what was in store for her future, but unfortunately, life had other plans. Newly adrift, she is sent to England to live with her cousin for the summer. Lila doesn't sulk for long and soon she is getting back in the kitchen (her cousin lives at a bed and breakfast), making friends, and discovering a new future.
This story is exactly as Liberty promised — it's funny and charming and full of food. I don't read much YA, but I have noticed I tend to appreciate YA with slightly older protagonists (in this case, Lila is 18, I think, and out of high school). It also had a satisfying ending that wasn't too contrived or predictable. I put it down with a really good taste in my mouth, pun intended.
One of the dishes Lila makes while in England is strawberry and cream cheese empanadas, a British twist on the popular guayaba (guava) pastelitos she often made in Miami. Because these represented her immersion into the culture of England, I thought they made the best pairing with the book — they also sounded delicious!
To make them, I adapted a guava and cream cheese empanada tutorial from YouTube. The original is made with guava paste, a very thick puree of guava and sugar that is used in slices. I couldn't find something similar that was strawberry-flavored (and there was no indication in the novel what Lila used, though she probably made something herself), so I used strawberry fruit spread.
These are really quite easy to make if you're using store bought empanada dough (found in the frozen section). First, I laid out my empanada dough.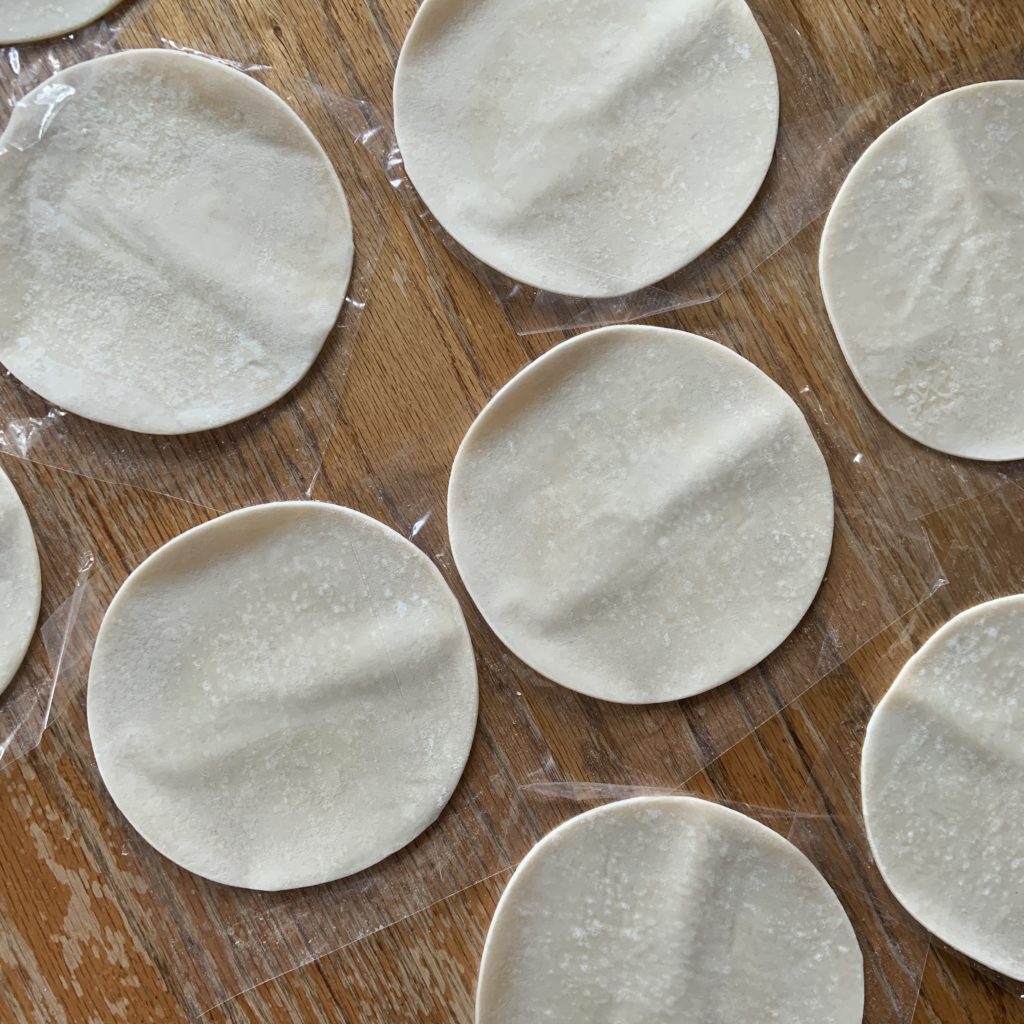 Then, I used equal parts fruit spread and cream cheese, spreading the strawberry to be the same thickness and the same length as the cream cheese slice.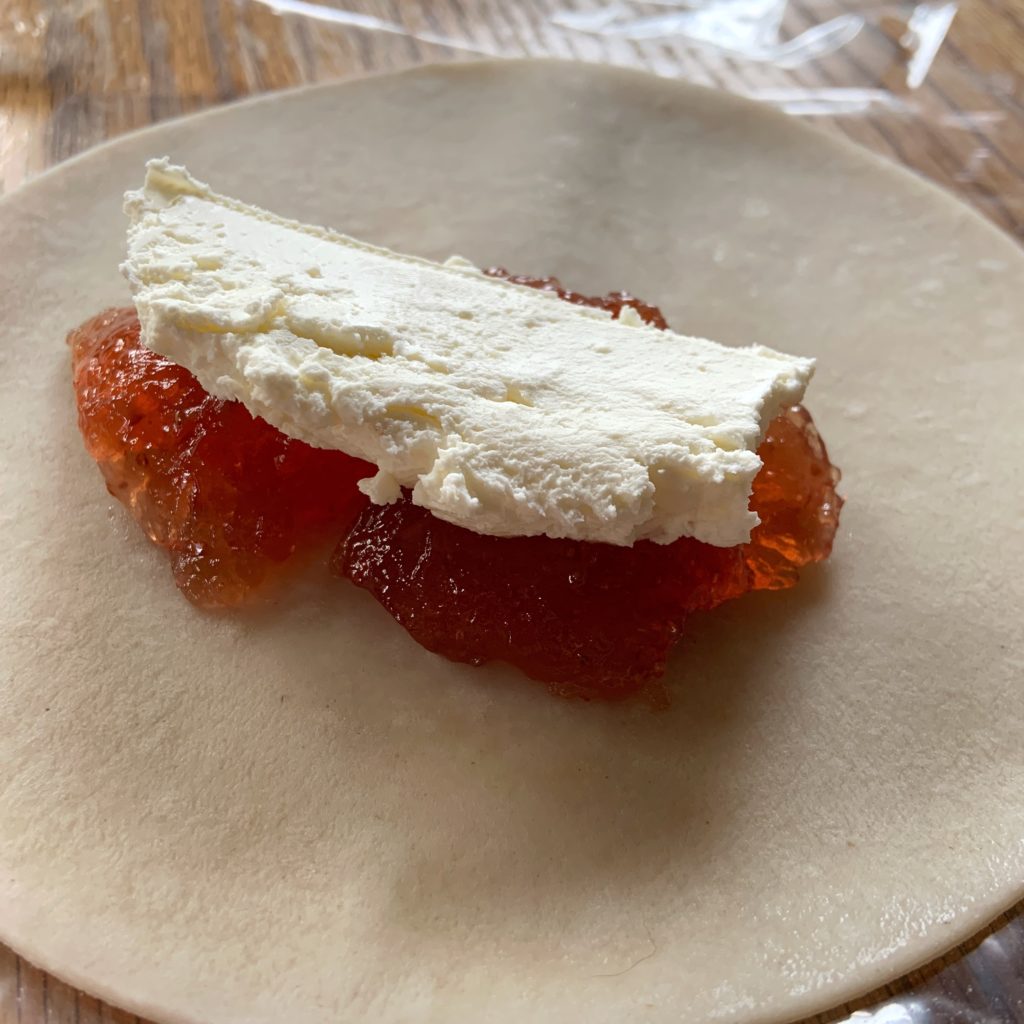 I put water around the edges of the dough and folded them over, making a pocket and pressing the edges with a fork to make sure the filling is sealed in.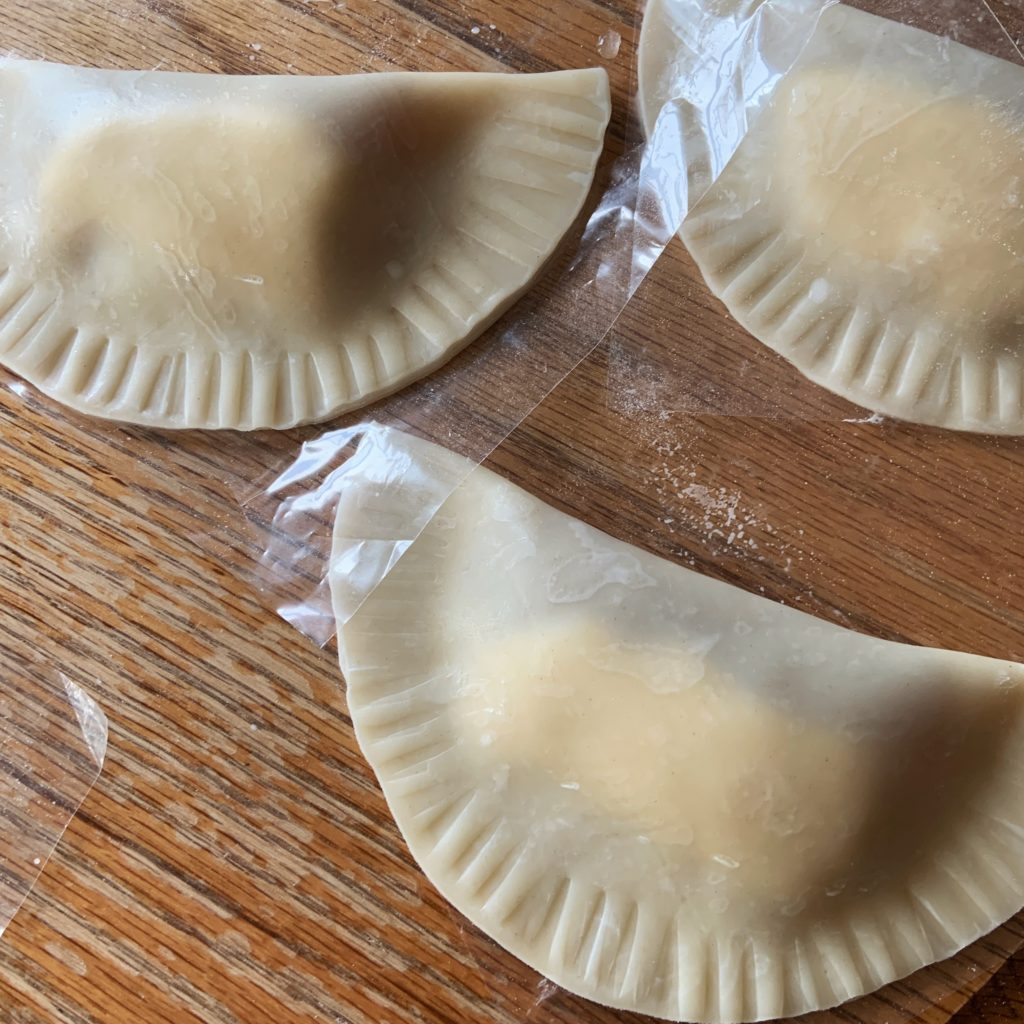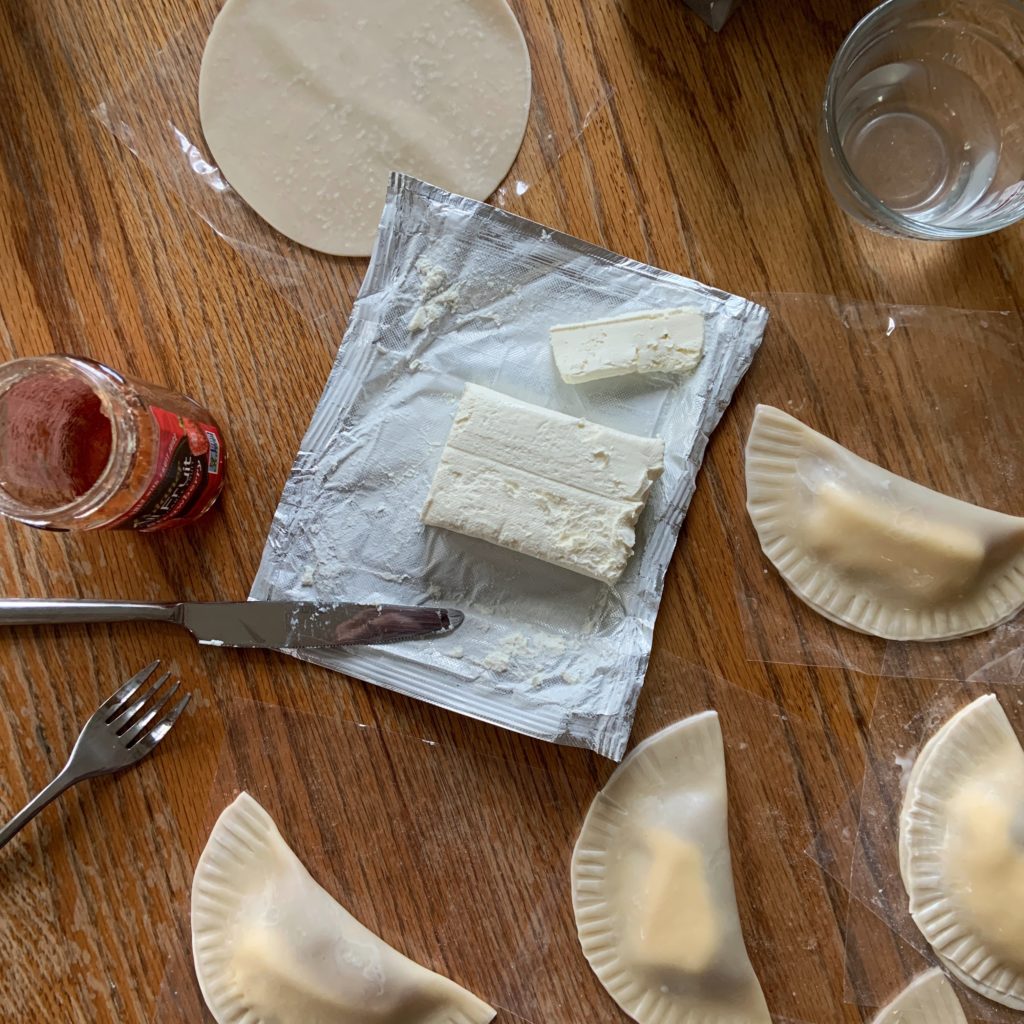 I heated a pan of oil over medium high heat, making sure it was nice and hot before dropping in the empanada. You should hear the oil sizzle when you put it in to fry.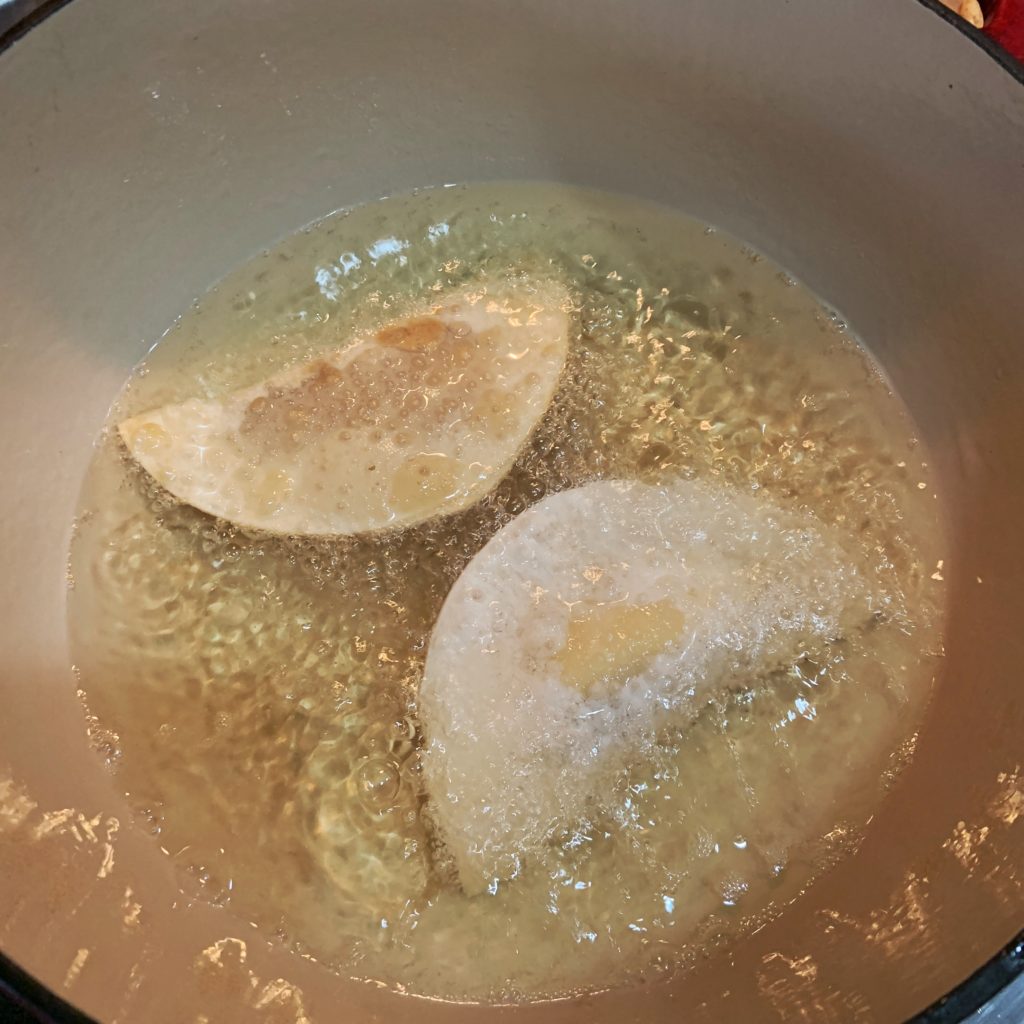 The goal is for the cream cheese to melt. The empanada should be a light tan color when you pull it out as it will continue to brown after. Flip it, if needed, to get an even color on both sides. Make sure to shake off any excess oil.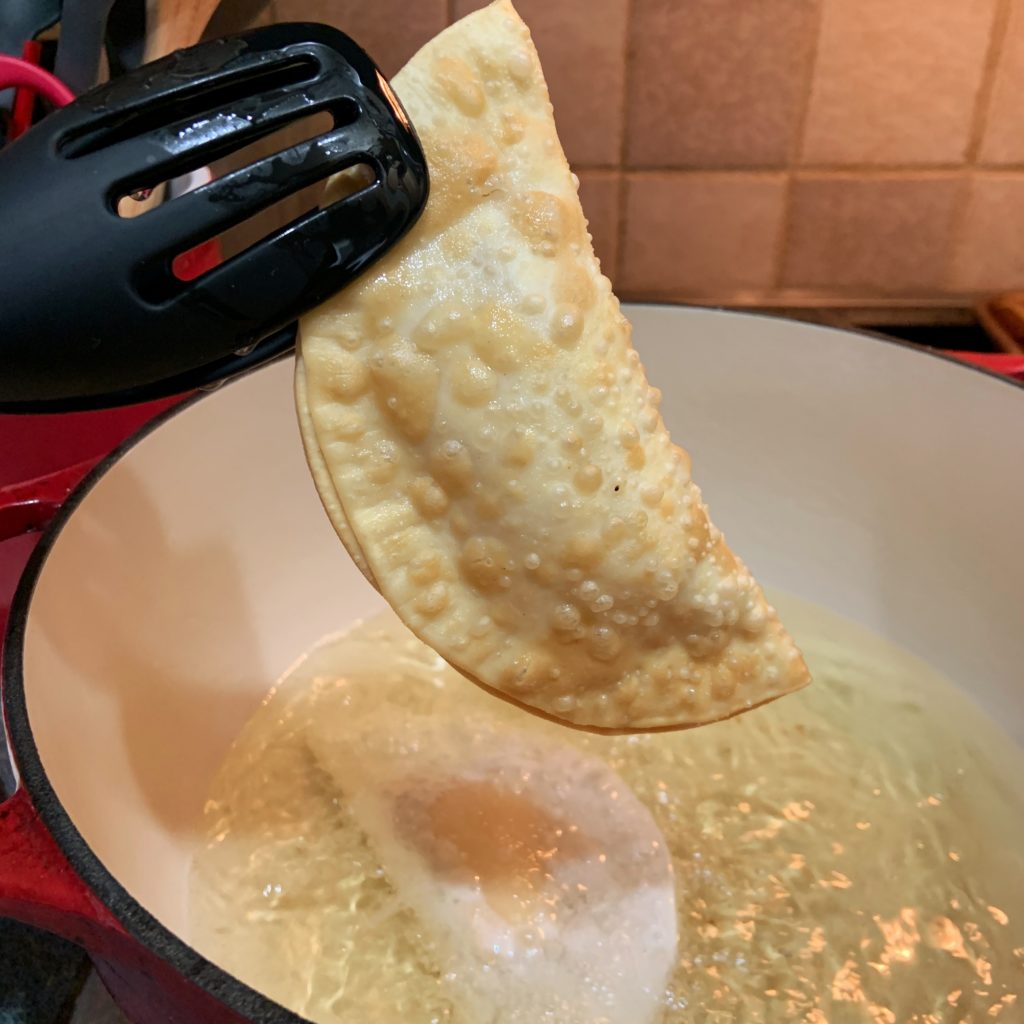 I let them cool off a bit before serving as the filling was very hot.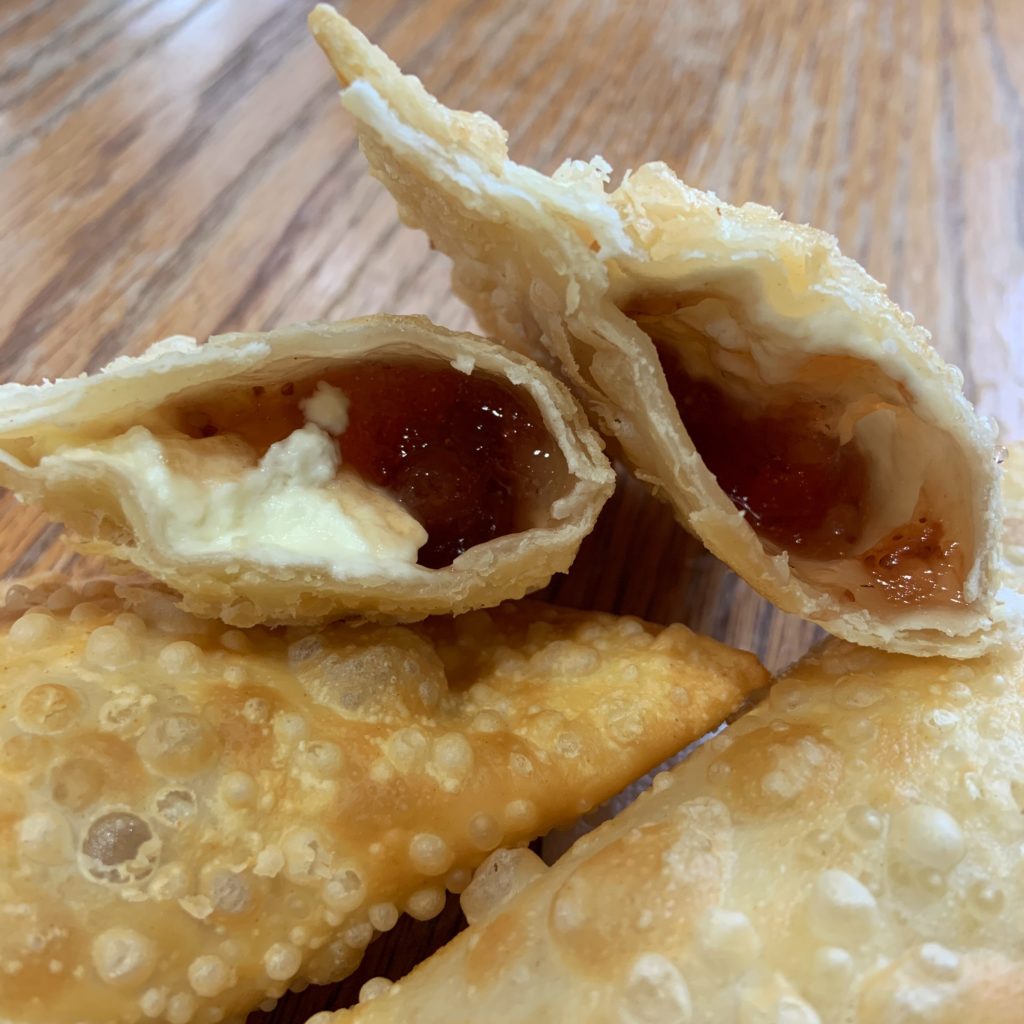 I can see why these empanadas were so popular among Lila's friends and the B&B guests, and I would love to try the original recipe with guava sometime.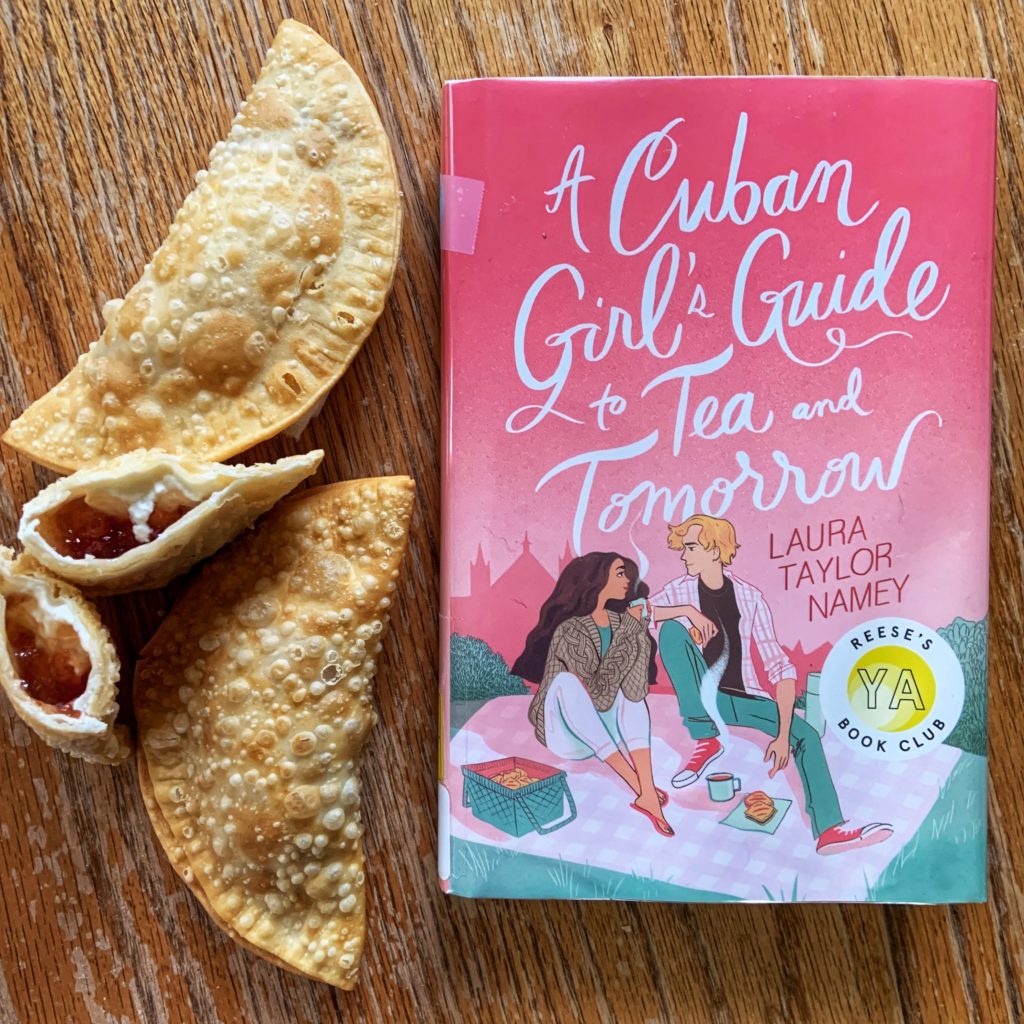 If you're looking for a food-filled, light-hearted read, I highly recommend A Cuban Girl's Guide to Tea and Tomorrow (available at Bookshop.org, Amazon, or your local bookseller). 
Strawberry and Cream Cheese Empanadas
Ingredients
10

empanada dough rounds

thawed

12

oz

jar of strawberry fruit spread

8

oz

cream cheese

Oil

for frying
Instructions
Slice cream cheese into 10 equal pieces.

On a piece of empanada dough, place one piece of cream cheese and cover with an equal amount of strawberry fruit spread (both in thickness and length). Almost the entire jar will be used across the 10 empanadas.

Using your finger, brush the edges of the dough with water. This will help it seal.

Fold the dough over to form a half moon, pressing the edges down and using a fork to seal.

Continue until all empanadas are filled, folded and sealed.

Heat oil in a wide pot or high-edged pan over medium heat. You should hear a sizzle when empanada is placed in the oil.

Fry until light tan/golden brown, flipping to ensure even coloring on both sides. The goal is for the cream cheese to melt, but don't wait for it to darken too much as it will continue to do so once out of the oil.

Allow to cool slightly before serving.
---
This post contains affiliate links. This does not increase the price you pay, but I may receive a small commission for any products you choose to buy. Purchases made through affiliate links help to cover my blogging costs. Thank you for helping to support The Hungry Bookworm! Full disclosure here.