Jump to Recipe
---
Have you had a piece of technology totally crap out on you lately? It makes you feel so helpless. My laptop completely lost its mind yesterday. First of all, it took forever to finally get it to come on in the morning, and then, it wouldn't hold a charge. Despite being plugged in constantly (I was afraid to unplug it), it remained at a 1% charge. Oh, and the fan wouldn't stop blowing — it blew the entire day. Yikes.
All that is to say, sorry this post is late. I had the best intentions of getting it up according to my normal schedule. And now onto the book!
When I found out yet another Practical Magic prequel was on the way, I didn't hesitate to get my hands on it. Obviously I loved The Rules of Magic when I read and reviewed that a few years ago. (It remains my most popular post… probably because of the recipe, but regardless.) Thankfully, Magic Lessons lived up to my expectations — it was exactly the story I wanted.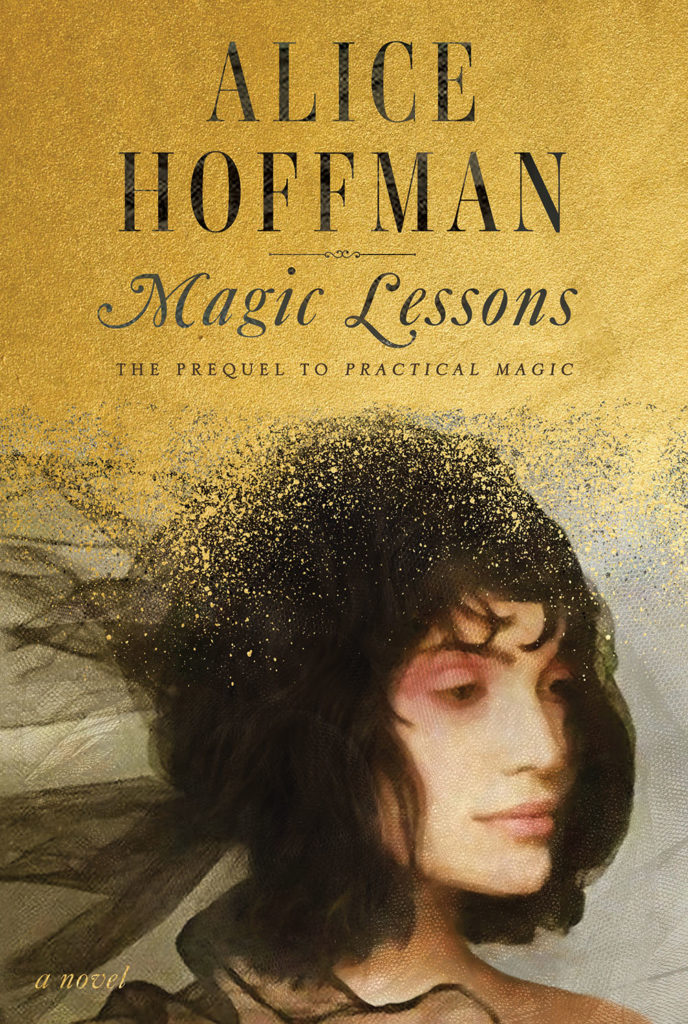 Magic Lessons tells the story of Maria Owens, who is the first Owens woman, or the beginning of the Owens bloodline Hoffman writes about in all of these novels. She is a witch in the 1600s, in England. Eventually she makes her way to Massachusetts — where the Owens women continue to reside in generations later — by following a man to Salem. From reading the other novels, I knew going into this story that Maria casts the spell that ultimately brings death to any man who dares fall in love with an Owens woman, but it was interesting to find out how that came to be. It's a story of much more than that, though; there is the before and the long after.
I don't want to give much of it away because it just unfolded so brilliantly. I have read a few witch books this year, and this is the only one I truly loved. Hoffman is an incredible writer, particularly around the Owens women. I would happily read a book about every single generation of this family.
There was actually quite a lot of food in this story, some of it echoing what I previously made to pair with Practical Magic or exactly the cake I made to go with The Rules of Magic but much of it unique to Maria's story. Much of Maria's magic is shared in the form of tea and other similar concoctions. The most oft-mentioned was Courage Tea, which "provided bravery and grit and was made of vanilla with currants and thyme."
Now, I wouldn't even know where to start making my own tea, but I decided to translate this recipe into something more my speed — a baked good. I did some research and came across a cookie recipe that I ultimately altered to create these Courage Tea Cookies.
First, I creamed together butter and two sugars.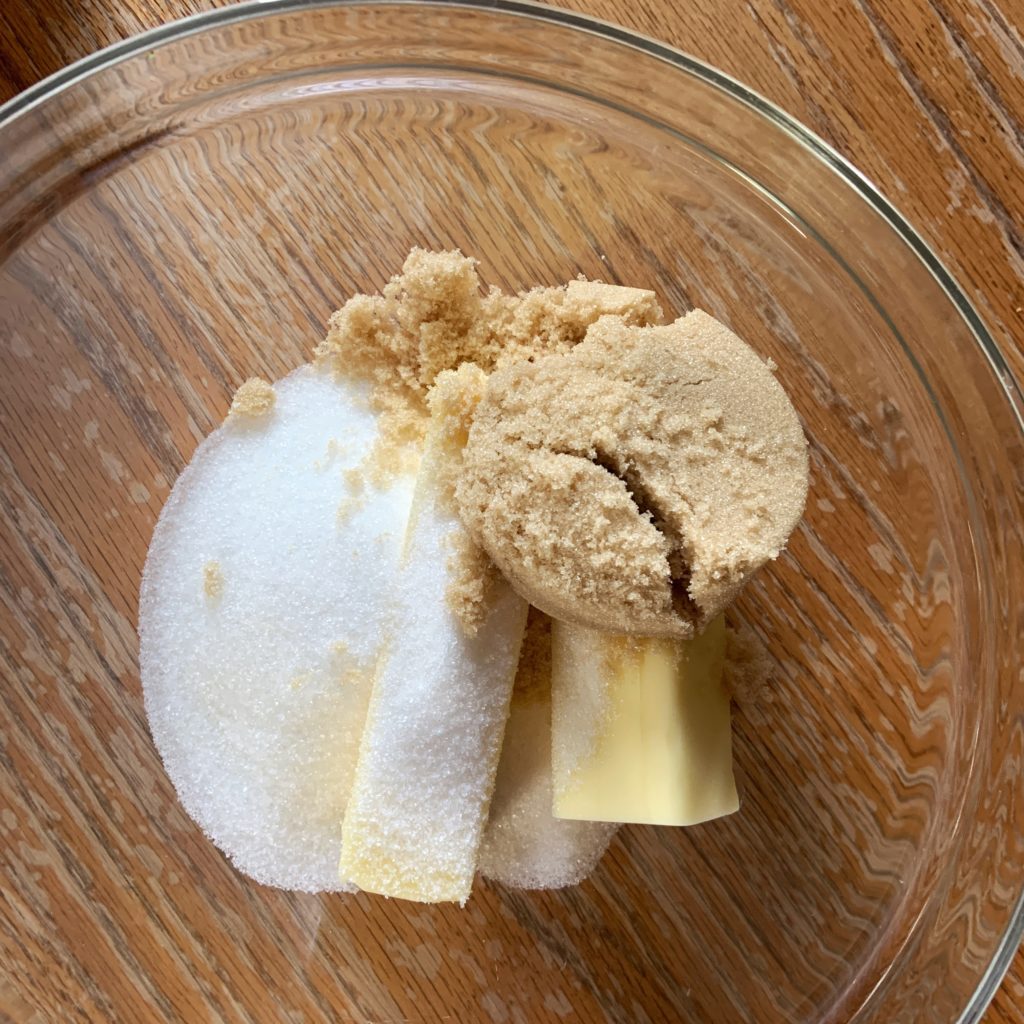 Then, I added an egg and vanilla bean until incorporated. Look at those beautiful little specks.
In a separate bowl, I combined the dry ingredients — flour, baking soda, cornstarch, cinnamon and salt.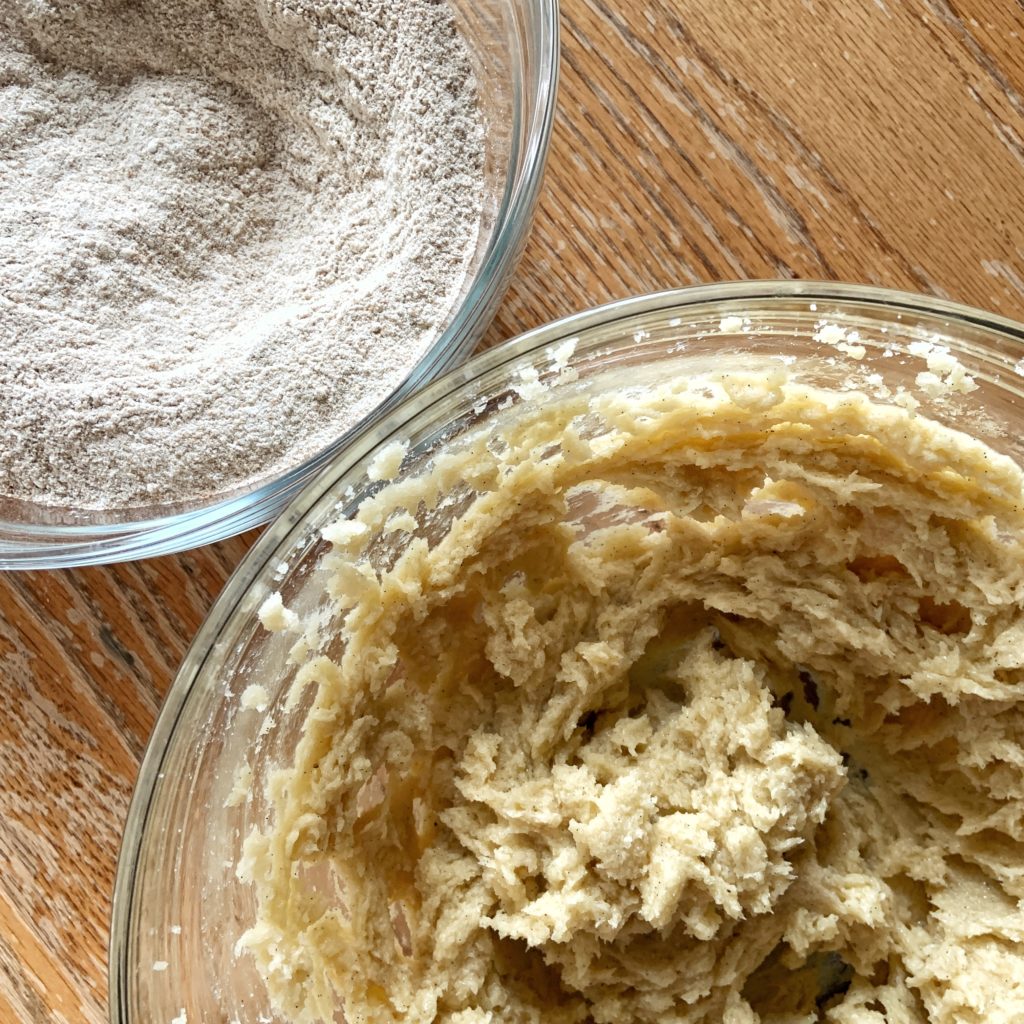 I stirred the dry ingredients into the wet ingredients. Then, I stirred in the fresh thyme and the dried currants.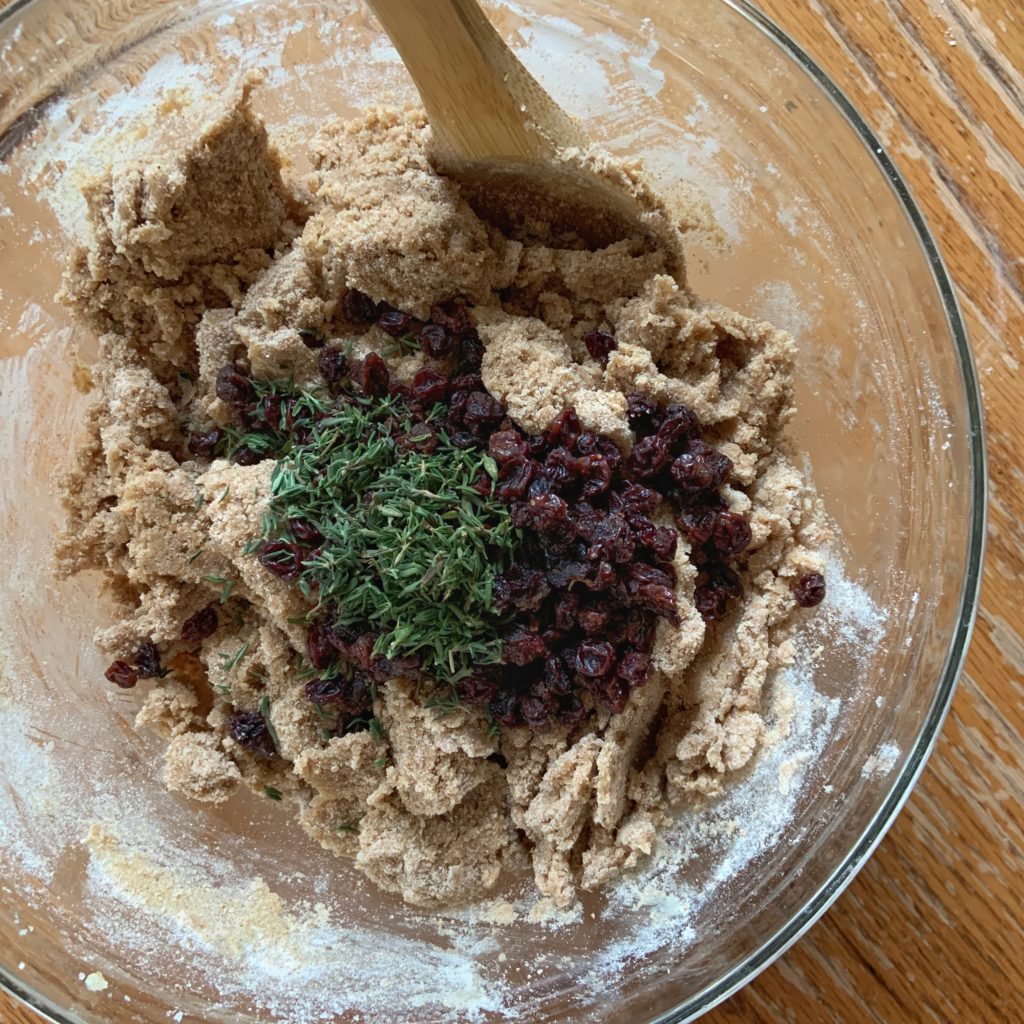 I put the dough in the fridge for a couple of hours. Then, I rolled the dough into 2 tablespoon balls and placed them on a parchment-lined baking sheet.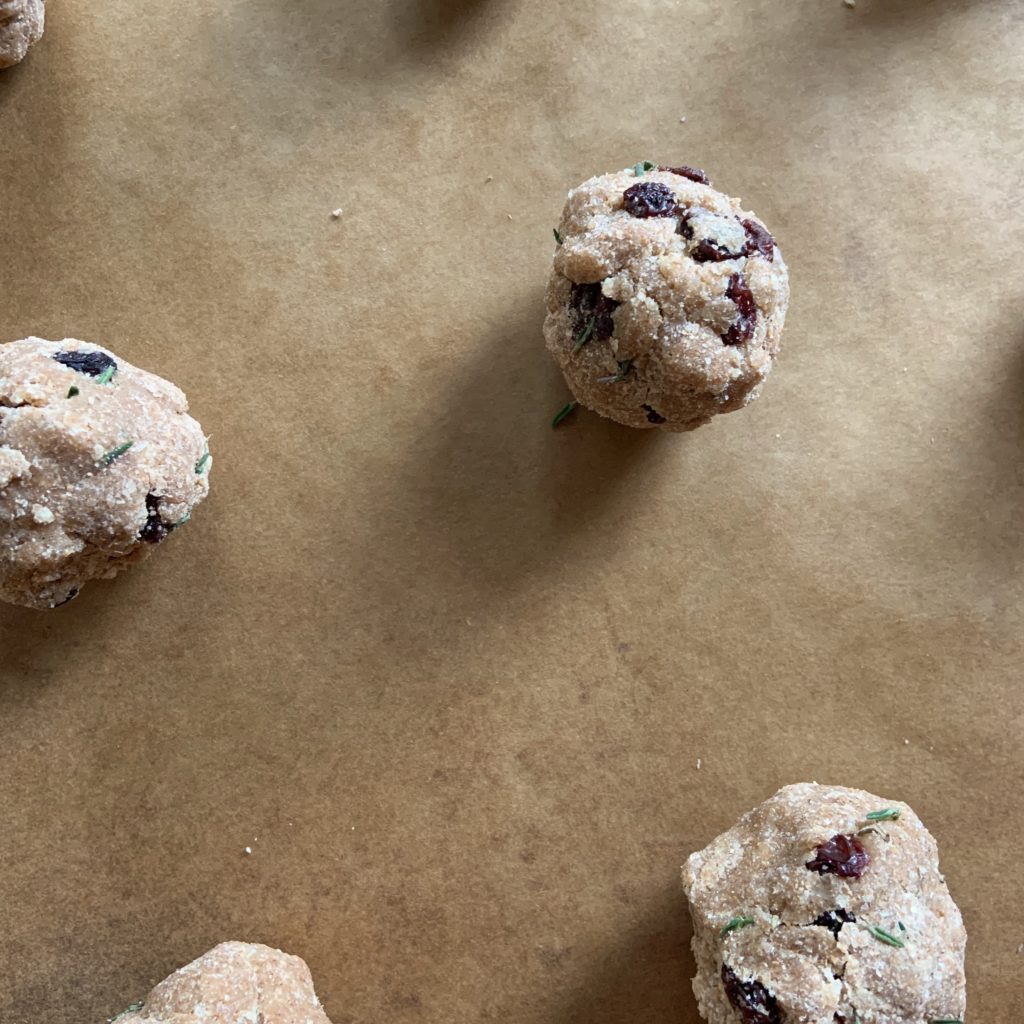 I baked for about 20 minutes, until the edges were golden brown.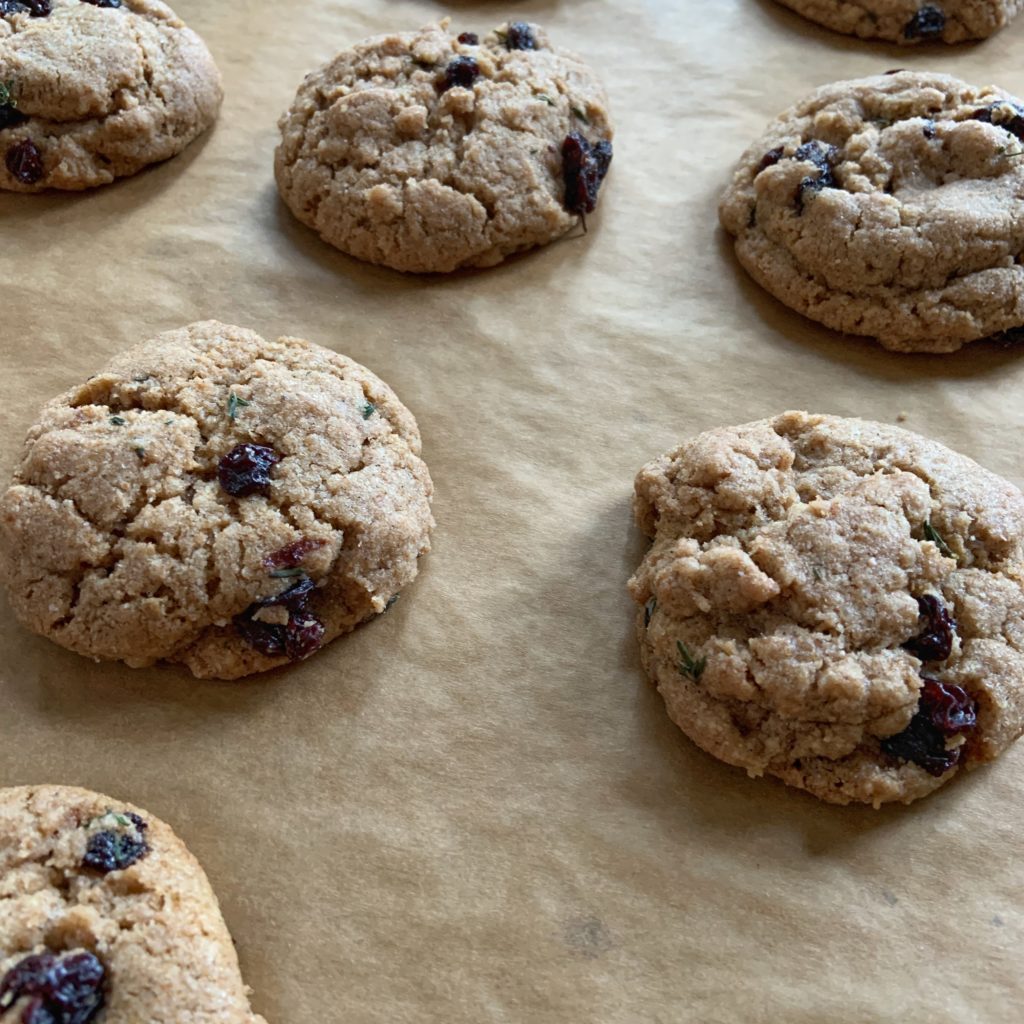 We loved the earthy flavor of the fresh thyme and the slight sweetness of the currants. I think they make a tasty homage to Maria's courage tea. I hope she would think so too.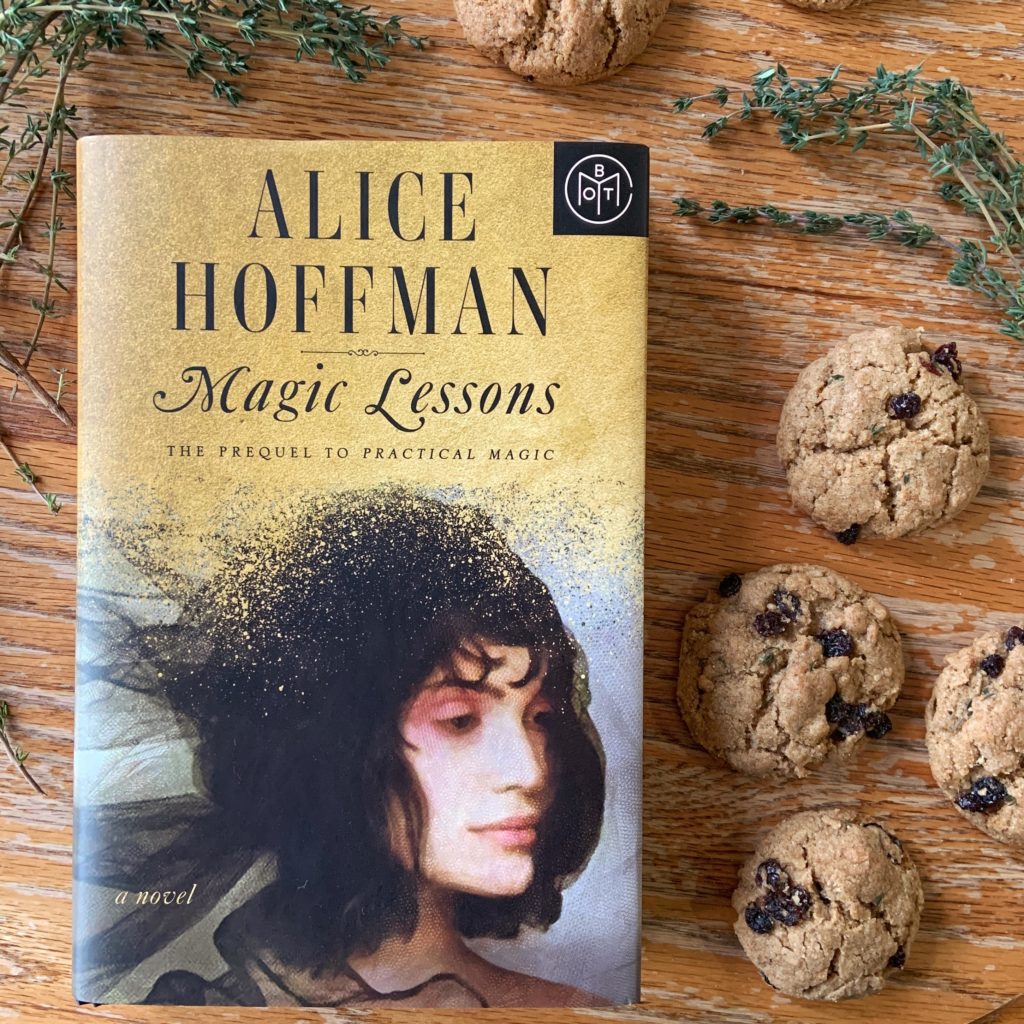 I made these with whole wheat flour, but they could easily be made with all purpose flour. I actually was thinking of trying them again to see how it changes the texture. (If I do, I'll post an update here.)
Courage Tea Cookies
Cookies inspired by Maria Owens' sought-after Courage Tea in the book Magic Lessons by Alice Hoffman
Ingredients
3/4

cup

unsalted butter

room temperature

1/2

cup

light brown sugar

packed

1/2

cup

sugar

1

egg

1

vanilla bean

about 6 inches

2 1/4

cups

whole wheat flour

1

teaspoon

baking soda

2

teaspoons

cornstarch

1

teaspoon

ground cinnamon

1/8

teaspoon

salt

1

tablespoon

fresh thyme leaves

1/2

cup

dried currants
Instructions
In a mixer or bowl with an electric mixer, beat the butter, brown sugar and sugar together. Beat in the egg and vanilla bean until blended.

In a separate bowl, combine the flour, baking soda, cornstarch, cinnamon and salt.

By hand, stir in the dry ingredients.

Gently fold in the thyme and dried currants.

Cover and refrigerate for at least 2 hours or up to overnight.

Preheat the oven to 325°F.

Roll your dough into 2 tablespoon balls. Place 2 inches apart on parchment covered baking sheets. Bake for 15-20 minutes or until the edges are just light brown.
---
This post contains affiliate links. This does not increase the price you pay, but I may receive a small commission for any products you choose to buy. Purchases made through affiliate links help to cover my blogging costs. Thank you for helping to support The Hungry Bookworm! Full disclosure here.