Welcome to another Kids Edition post on The Hungry Bookworm! Today we will be talking about Pippi Longstocking by Astrid Lindgren.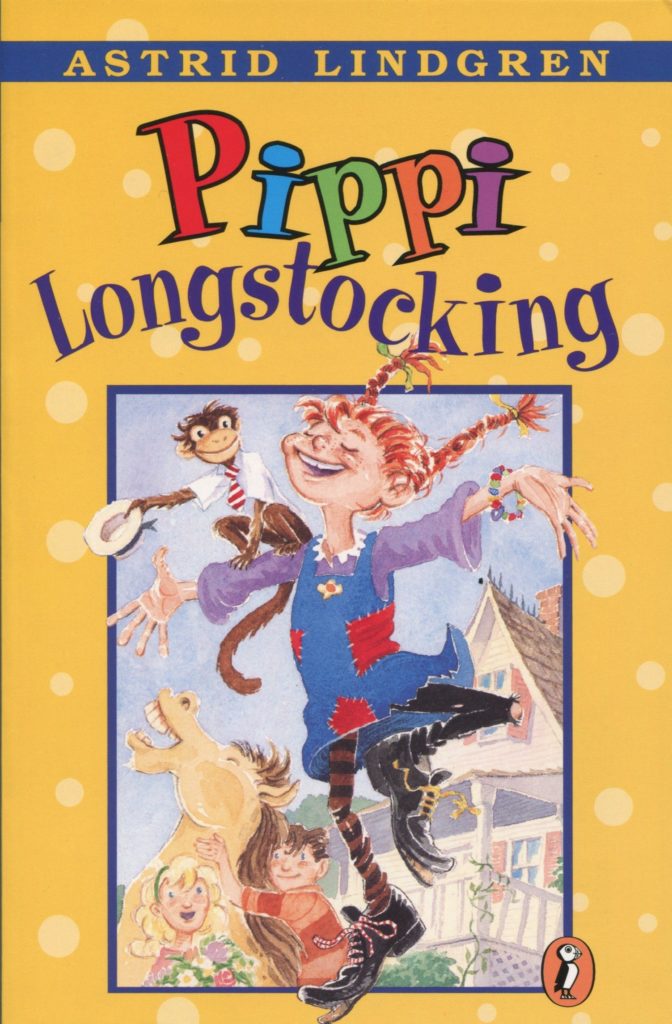 I never read Pippi Longstocking as a child, but I do remember a movie. The thing that stuck out the most to me was her long red braids and freckles. What I learned in the book is that Pippi is also very strong — she can lift a horse on her own! — and she likes to have fun in her own way. Pippi is a little bit like Peter Pan, in that she doesn't want to grow up.
As you would guess, Pippi gets into a fair amount of trouble, mostly because she doesn't understand the expected way to do things. But she does make friends with the neighbor kids, and they like her all the same.
I found the book to be very entertaining, but I do think it's one that would benefit from reading together so you can discuss Pippi's behavior and that of those who react to her. None of it is perfect, and certainly a lot has changed in society since it was written about 75 years ago. Still, a reading of Pippi Longstocking is sure to be an adventure!
To go with this book, I thought it would be fun to make braided bread (like Pippi's own braids) with poppy seeds on top (to mimic her many freckles). I am so happy to be featuring a new Book Blend from The Book Club Cookbook's collection called Poppy Longstocking with Dutch poppy seeds. It made the perfect topping for this bread!
This bread is very easy to make and doesn't take too long, so it's a wonderful recipe for kids to make (or help with).
First, I combined the flour, yeast, sugar and salt in a large bowl.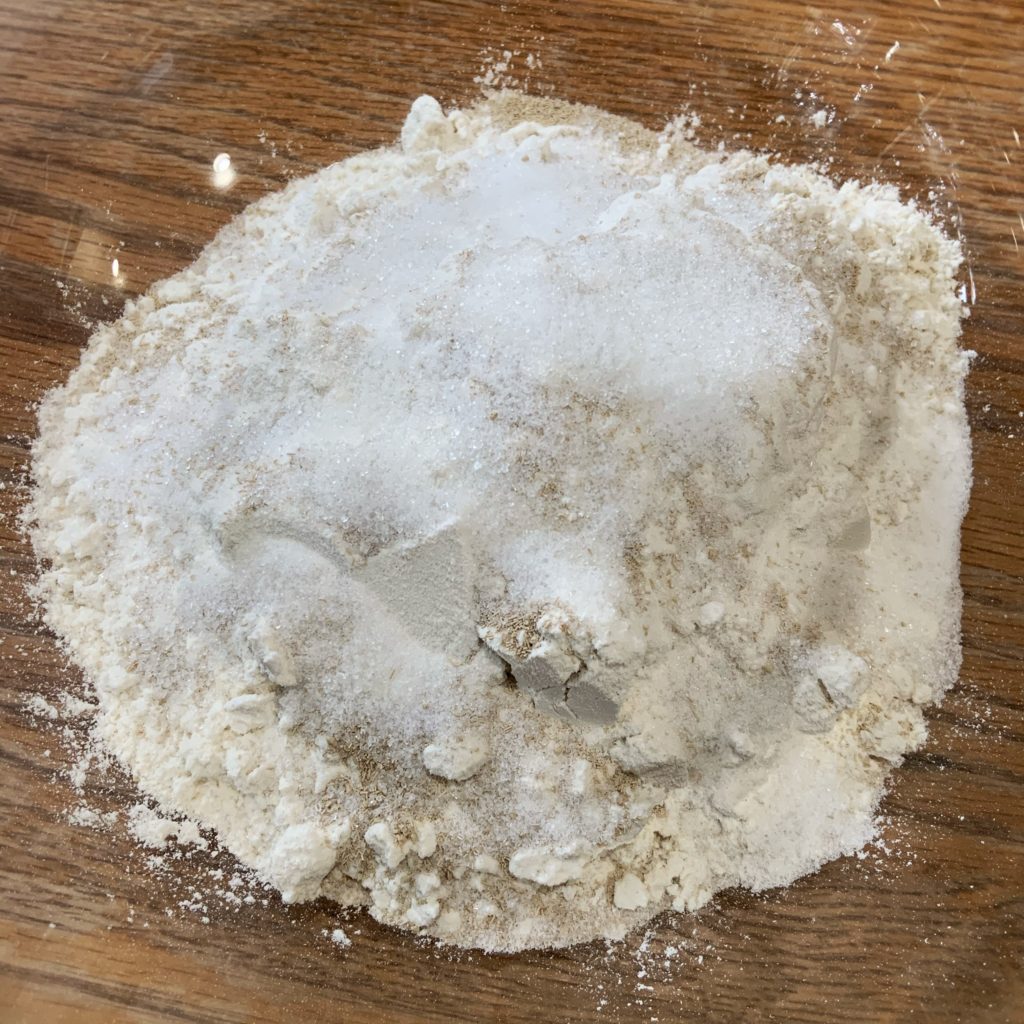 To that, I added warmed milk, oil and an egg plus another yolk to the mixture and used a mixer to beat it on high speed for 2 minutes. Then, I turned the mixer to low speed and added another half cup of flour until the dough came together.
I turned the dough out onto a flour surface so I could knead it.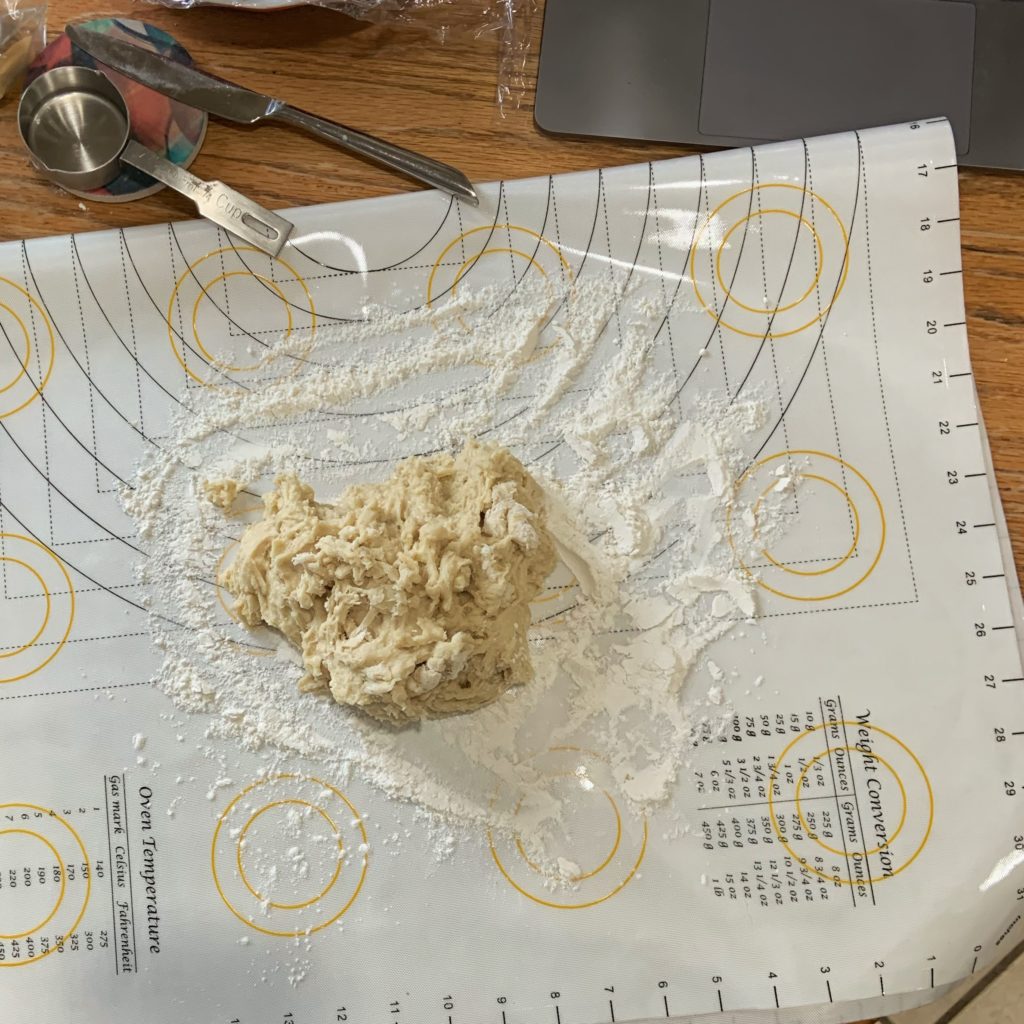 After 100 turns, it looked more like you would expect.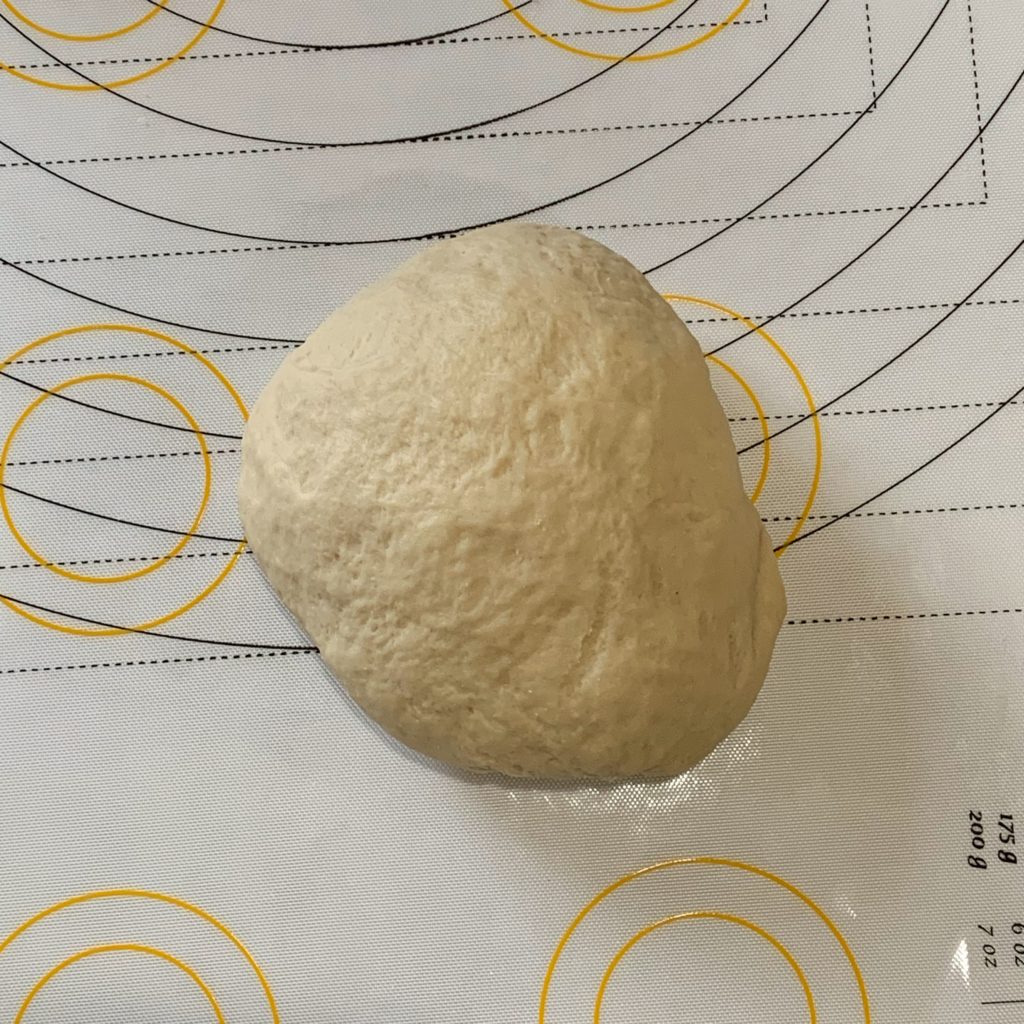 I covered it with plastic wrap and let it rest for 10 minutes. Then, I cut the dough into 3 pieces and rolled it into long strips.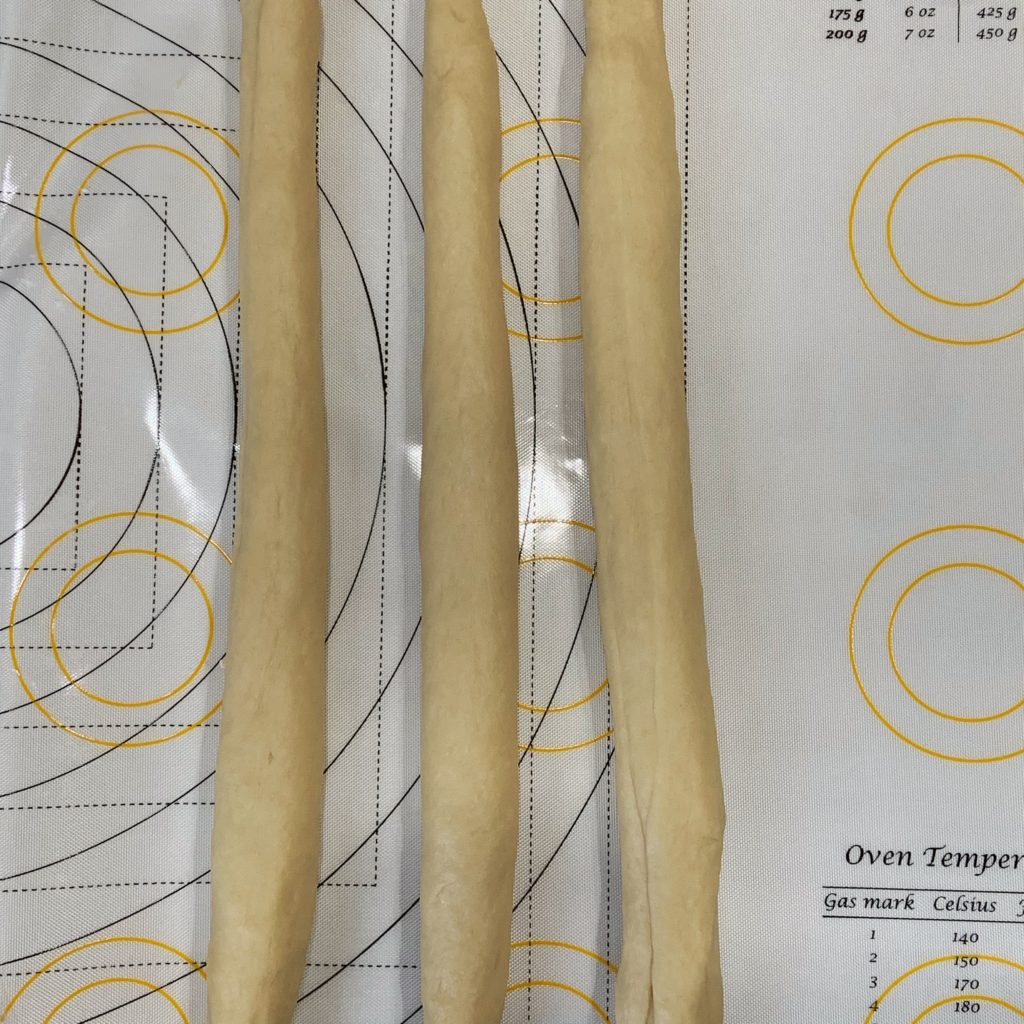 I used the strips to form a braid, just like you would braid hair, and I tucked the edges underneath.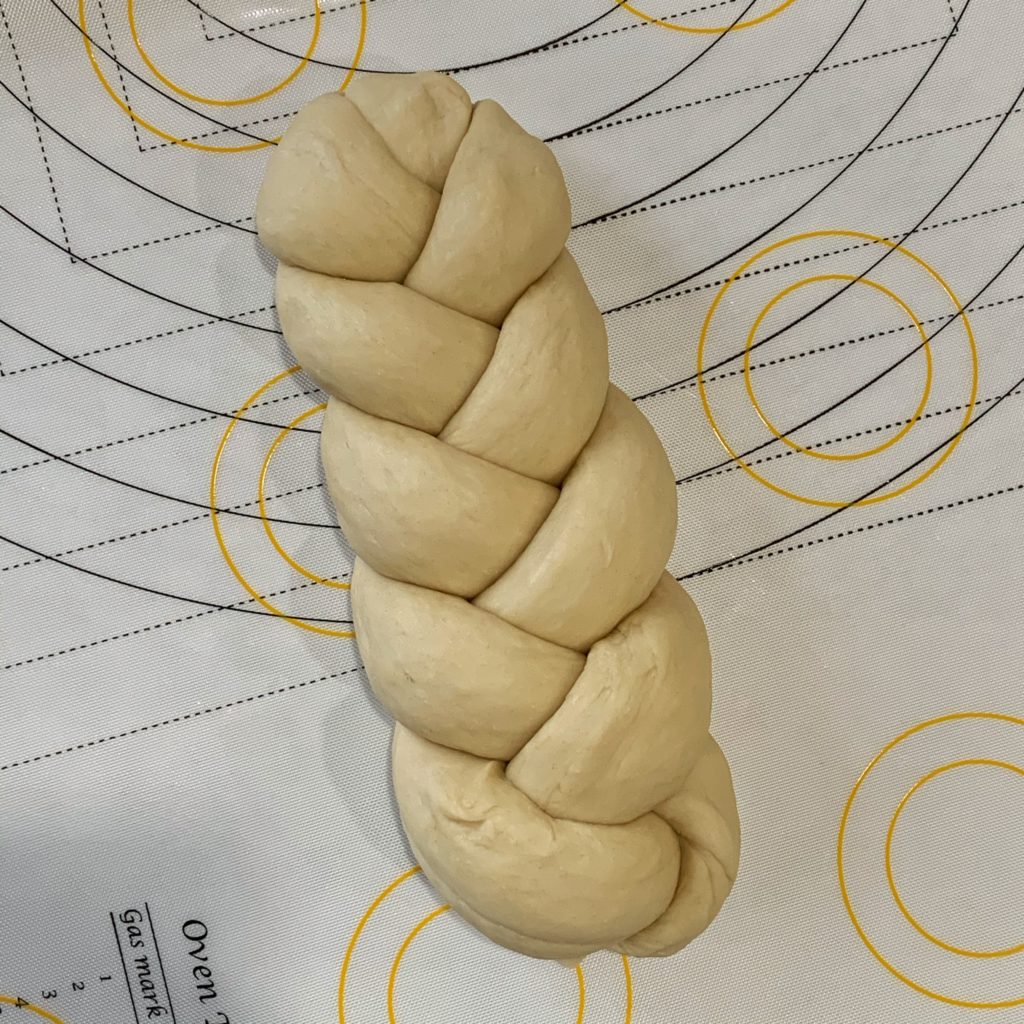 I placed the loaf on top of a baking sheet lined with parchment paper and covered it with a towel to rise until it was doubled in size, about an hour.
In the meantime, I made the egg wash and preheated the oven.
When it was doubled, before it went into the oven, I brushed it with the egg wash and sprinkled it generously with poppy seeds.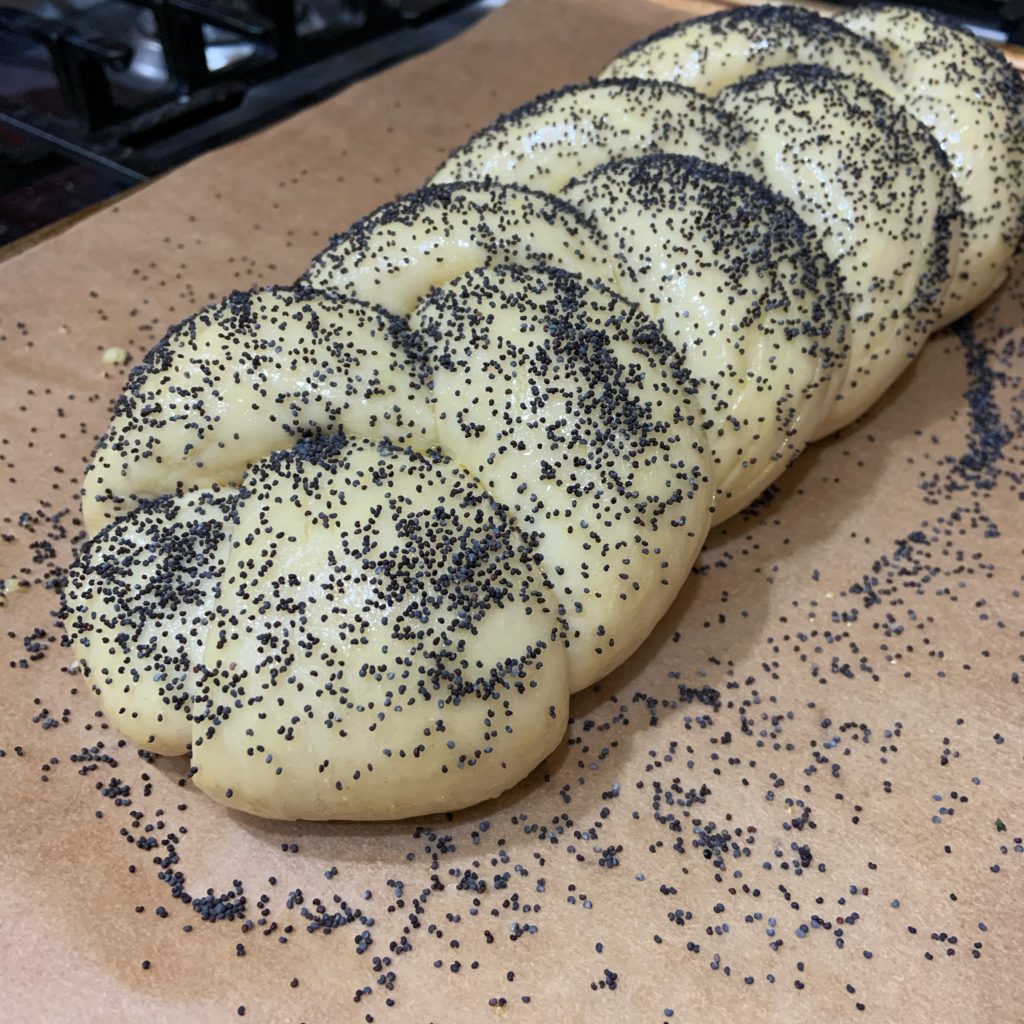 Then, I let it bake for about 25 minutes, covering it with foil towards the last half because it was browning pretty quickly.
When it came out of the oven, it looked beautiful.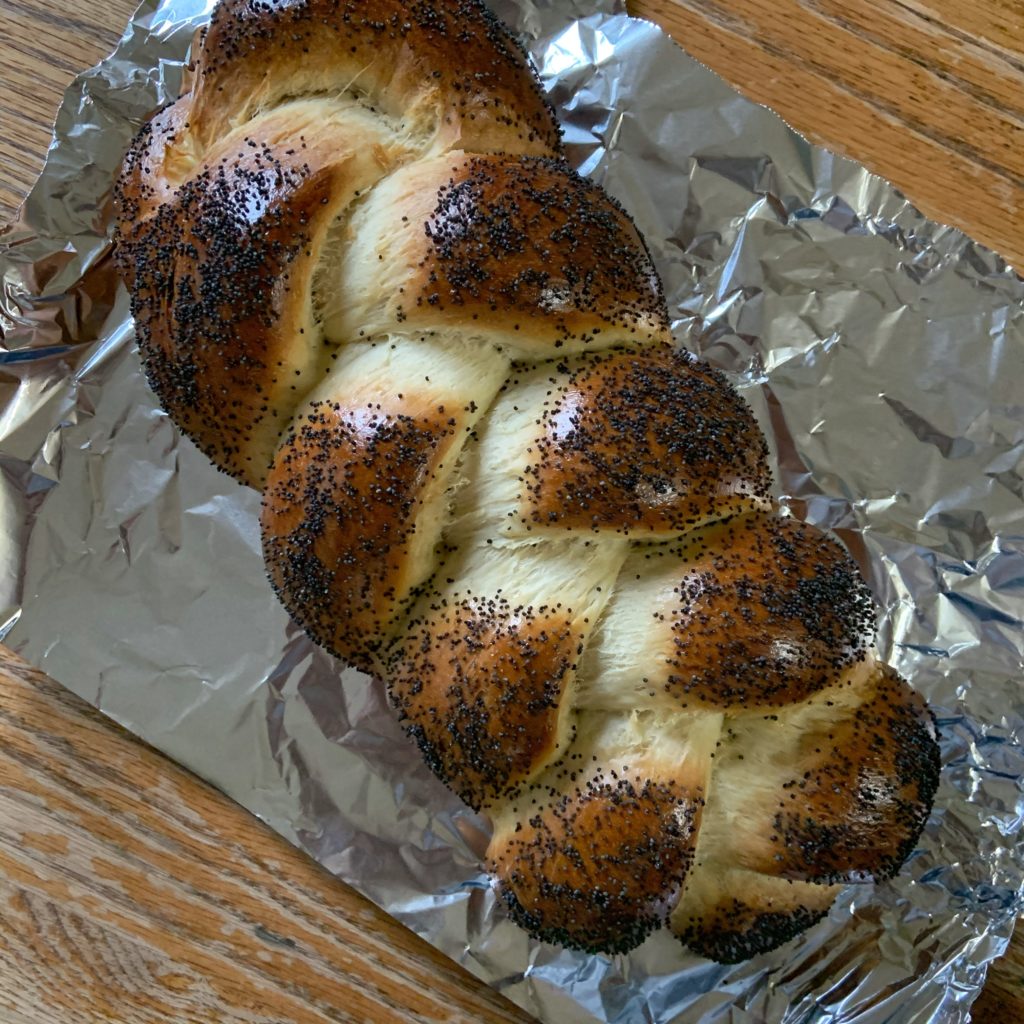 I like to think Pippi would be proud!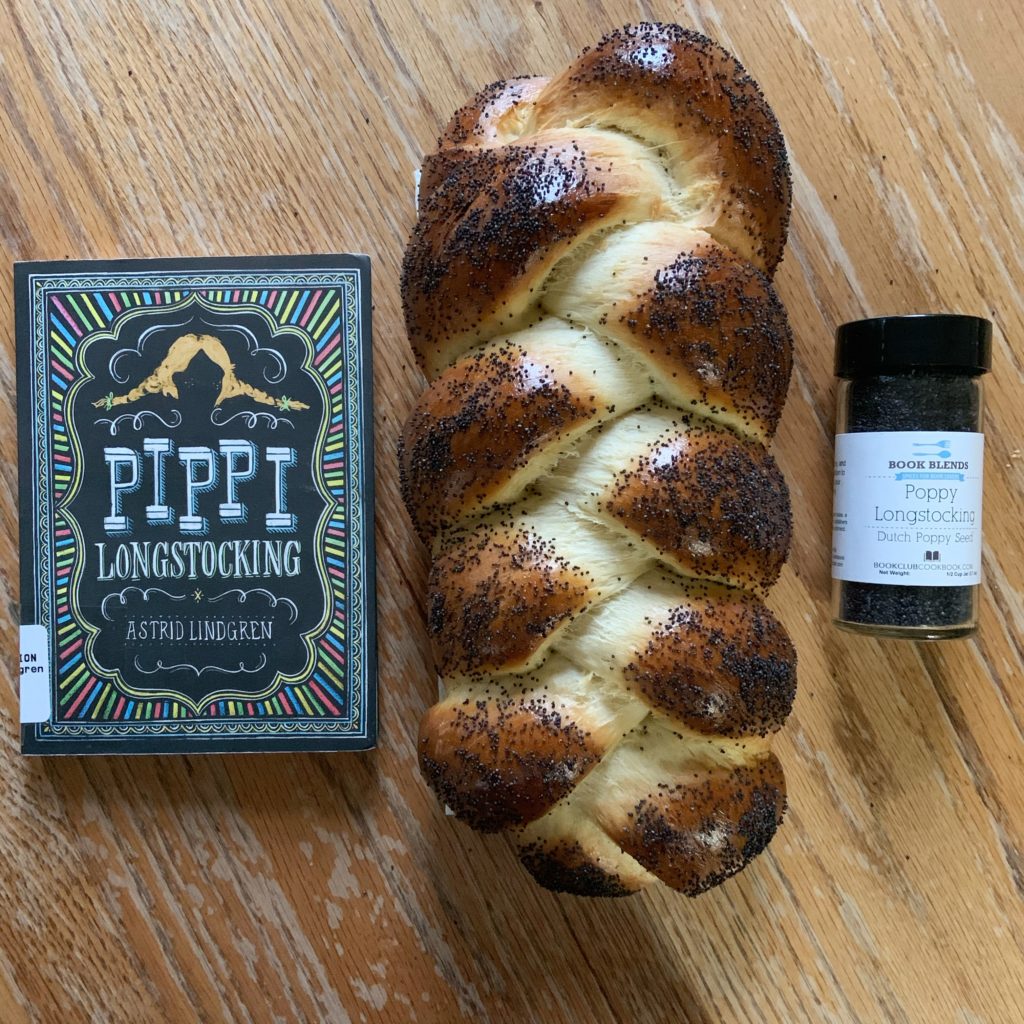 Braided Egg Bread with Poppy Seeds
Ingredients
2 1/4

cups

bread flour or all purpose flour

2

teaspoons

instant yeast

1 packet

1 1/2

Tablespoons

sugar

1

teaspoon

salt

3/4

cup

milk

warmed to 120°

3

Tablespoons

vegetable oil

1

egg + 1 yolk

lightly beaten

additional 1/2 cup flour
For topping:
1

egg yolk for egg wash

1

Tablespoon

poppy seeds

adjust to preference
Instructions
Combine the flour, yeast, sugar and salt in a large bowl.

Add warmed milk, oil, and egg + yolk to the flour mixture.

Beat on high speed for two minutes.

On low speed, stir in about 1/2 cup more flour until dough holds together.

Knead the dough on a floured surface about 100 turns.

Cover with plastic and let rest 10 minutes.

Line a baking sheet with parchment paper.

Cut the dough into three and roll each piece into a 16-inch long strip. Braid as you would hair, tucking ends under and place on baking sheet. Cover with a towel and rise in a warm spot until double in size – 40 minutes to an hour.

Meantime, prepare egg wash by combining 1 egg yolk with 1 teaspoon water. Preheat oven to 375° F.

Brush loaf gently with egg wash and sprinkle with poppy seeds.

Bake for 25-30 minutes. If top starts to brown too much, cover with a foil tent.
---
This post contains affiliate links. This does not increase the price you pay, but I may receive a small commission for any products you choose to buy. Purchases made through affiliate links help to cover my blogging costs. Thank you for helping to support The Hungry Bookworm! Full disclosure here.