I read way more than I realized this past month! Perhaps I'm back to my old self. I just hit book number 51, so I upped my reading goal from 52 to 60. I don't know why, but I don't really like to hit my goal so early in the year, so I usually tweak it if I'm getting close at any point. Do you ever change your reading goal?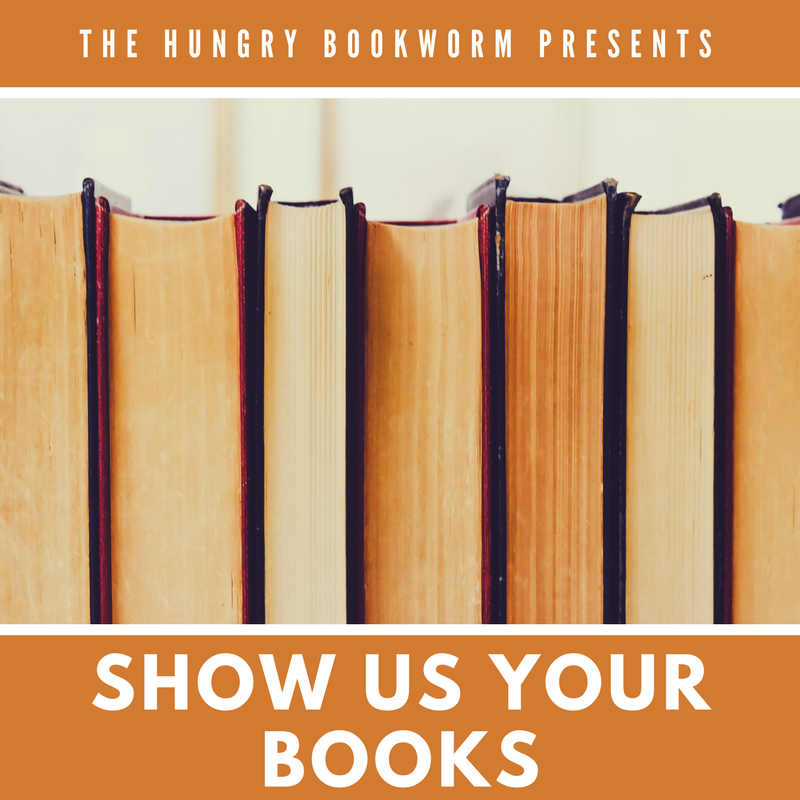 Now let's dive into my recommendations. I'm happy to announce I read my second 5-star read of the months, along with some really excellent 4-star books — all so different from each other too!
As a reminder: Last Month's Edition & How I Rate Books
5-Star Reads ⭐⭐⭐⭐⭐
The Death of Vivek Oji by Akwaeke Emezi — A powerful read that absolutely lived up to the hype (when I was worried it wouldn't). As tough as it is, it's something everyone should read. Akwaeke is a masterful storyteller and somehow they made the non-linear timeline and multiple points-of-view easy to follow. It gave me strong There There vibes. It's a tense narrative but still tender and moving. I strongly suggest getting your hands on Vivek Oji as soon as you can. 
4-Star Reads ⭐⭐⭐⭐
The Vanishing Half by Brit Bennett — With a stronger ending, this may have been a 5-star read for me, but I loved it nonetheless. Brit Bennett's writing was a beautiful as expected, and I thought the story was fascinating.
[review + recipe] 
Hamnet by Maggie O'Farrell — I probably wouldn't have picked this historical fiction up if it wasn't for all the buzz around it (it recently won the Women's Prize for Fiction) and a generous local bookstagrammer who let me borrow her copy. I'll be posting my full review on Saturday, with a perfect-for-fall book-inspired recipe, but in the meantime, it was a really great read. Even if you're hesitant about this one, I'd recommend giving it a try. 
The Switch by Beth O'Leary — This rom com was a fun change of pace. I loved the dual points-of-view between Leena and her grandmother Eileen while Leena temporarily lived her grandmother's life and vice versa. No complaints from me! 
Mexican Gothic by Silvia Moreno-Garcia (3.5) — If I'm being honest, I wasn't sure how to rate this one. I don't usually read this genre, so I don't have much (if anything) to compare it to. I was both horrified and very intrigued while reading it, so it was all sorts of mixed emotions. I hovered between a 3 and a 4, so landed on a 3… rounding up. If you like horror, I've heard people who like that genre also really enjoyed it. I did like it and thought the writing and storytelling were great, I was just seriously creeped out the entire time. A perfect October read if you're looking for one.
3-Star Reads ⭐⭐⭐
Afterland by Lauren Beukes (3.5) — I wanted to like this one a lot more than I did, but it had some bright spots and was thought-provoking. It was an interesting dystopian take on a world in which most men are gone and women are left to run what's left of society. As a new mom to a son, I definitely related to Cole's strong desire to protect her son at any cost but I wasn't a huge fan of her sister Billie's viewpoints / parts of the story. The ending was well-crafted, which is exactly what I would have expected from Beukes.
One to Watch by Kate Stayman-London (3.5) — Bachelor fans this one's for you! (And on that note, SO excited The Bachelorette is back on TV tonight — anyone else excited??) KSL had a lot to say in this novel about the first overweight woman to star as the lead in a reality dating show, Main Squeeze, not-so-loosely based on The Bachelor franchise. I appreciated her commentary and I loved the diverse representation. I thought she brought a lot of realness, but I was bothered by the speed at which the show moved (more so than in our real life version, ha!) and how we couldn't always tell which conversations were showing on screen versus just being had and not aired (because some of them seemed very unrealistic, especially if they were aired). Anyway, it was a fun read and I'd recommend it to fellow members of Bachelor Nation, or anyone looking for a quick distraction.  
The Passengers by John Marrs (3.5) — I loved loved loved his novel The One, and in fact, when I went to rate this one I was surprised I only gave that book 4 stars! So I couldn't give this one the same rating… it just wasn't as good. I did love that Passengers took place in the same universe as The One, and though you definitely don't have to read The One to enjoy this, having read it first may give you a little more pleasure out of it. It was a fast-paced thought-provoking story that's worth picking up.
You Lucky Dog by Julia London — I 100% read this novel so I could make some long-awaited dog treats for my pup, Beta. (Look out for them next week!) It's a cute rom com about two people who meet when their dogs get mixed up by their dog walker. If you need more quick, easy and lovely reads to help you "get away" this one is perfect for that.
Did Not Finish
The Witch Elm by Tana French — I really enjoyed the couple of books I read in Tana French's Dublin Murder Squad series, but I wasn't feeling this standalone. The chapters were loooonggg. I stopped around page 80 or so and hadn't even finished two of them. It's something I may get back… may not, but I just don't have time for books that don't grab me these days.
Currently Reading ????
Disability Visibility edited by Alice Wong — I'm reading this collection of personal essays by disabled people for my office's book club. We were supposed to meet on Friday but it got pushed back a week, so I have a little more time to finish it up. I'm excited for the discussion, which is part of National Disability Employment Awareness Month.
The Kitchen Counter Cooking School by Kathleen Flinn — I did not realize this was nonfiction when I picked it up to read alongside the above book. (I don't usually read more than one book at a time, but when I do, it's usually a fiction and a non.) Oh well. I'm reading this because it's an alliterative title, as part of my long distance reading challenge with my friend Deanna. I definitely bought it at a used book sale and guess I bought it for the title; I do love books about food! So far it's good. There's a lot of Julia Child love, so how can it not be?
What was the best book you read last month? What are you reading right now? I'd love to hear what you've read and loved lately! Please share in the comments, and if you're interested, the linkup information is below:
Linkup Guidelines:
This linkup happens the second Tuesday of every month. The next is November 10.
1. Please visit and comment with both of your hosts, Jana & Steph
2. Please display the button or link back to me and the linkup hosts on your blog post.
3. Please visit a few other blogs who've linked up and get some book talk going!
---
*I received a free digital copy of this book from NetGalley in exchange for an honest review.
This post contains affiliate links. This does not increase the price you pay, but I may receive a small commission for any products you choose to buy. Purchases made through affiliate links help to cover my blogging costs. Thank you for helping to support The Hungry Bookworm! Full disclosure here.