Welcome to another Kids Edition post on The Hungry Bookworm. Today we will be talking about Dr. Seuss's ABC: An Amazing Alphabet Book! And the recipe is brought to you by the letter D...d...D (more on that later).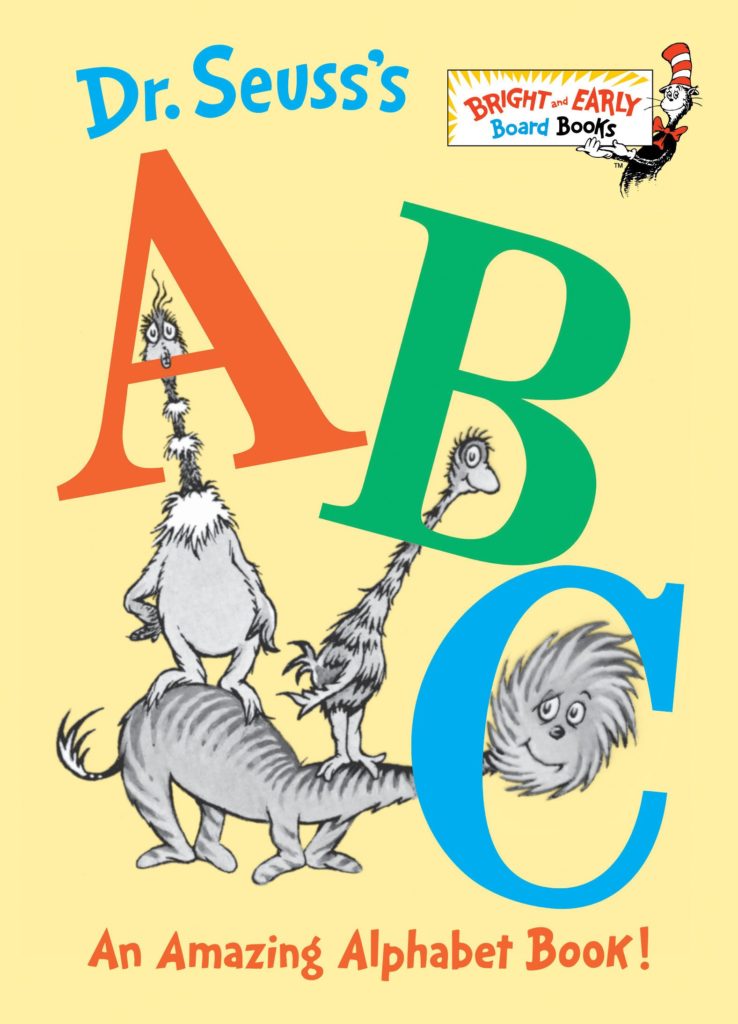 In his ABC book, Dr. Seuss talks about each letter of the alphabet with fun rhymes and silly characters. At our house, we read the board book version. All of the content is there but the pages are condensed. We often get the rhymes stuck in our heads.
One of the silly characters Dr. Seuss mentions is a duck-dog, as in "Big D, little d, what begins with D? Doughnuts and a duck-dog. D...d...D"
I decided to make doughnuts! Because these doughnuts are baked, they are very easy for an older kid to make mostly on their own, or a little one to help with. You can decorate them with sprinkles, or not, but you definitely shouldn't skip the glaze. It's delicious!
First, I preheated the oven and sprayed my donut pan with cooking spray.
Then, I used two bowls to mix my ingredients. In the bigger bowl, I put the dry ingredients: flour, cocoa powder, baking soda and salt. In the other bowl, I mixed the wet ingredients: buttermilk, sugar, egg, butter and vanilla extract. Then, I poured the wet ingredients into the dry bowl and mixed until just combined.
The mixture was pretty thick, so it's best to spoon it into the donut pan.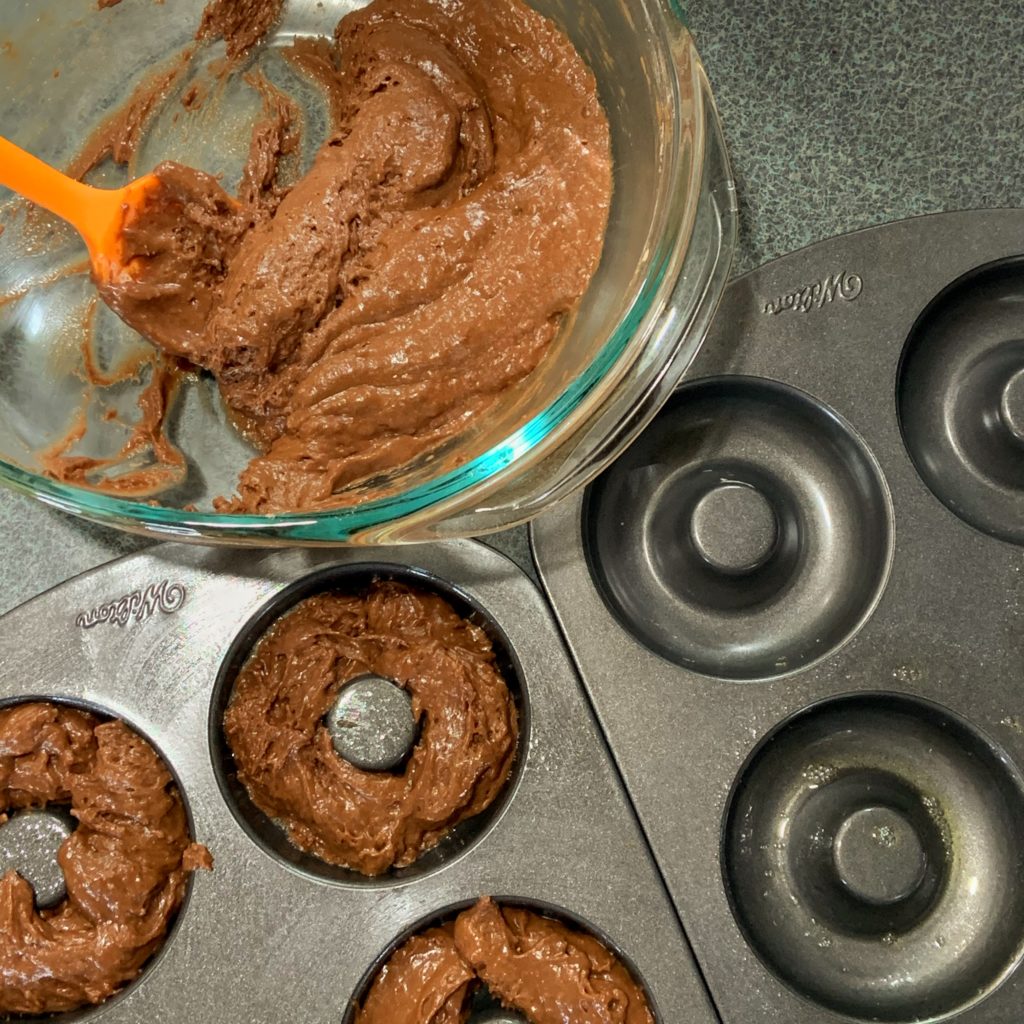 This recipe makes 8 donuts, so you will need 2 pans. I filled them about ⅔ full and then put the pans in the oven to bake. After about 10 minutes, they were done!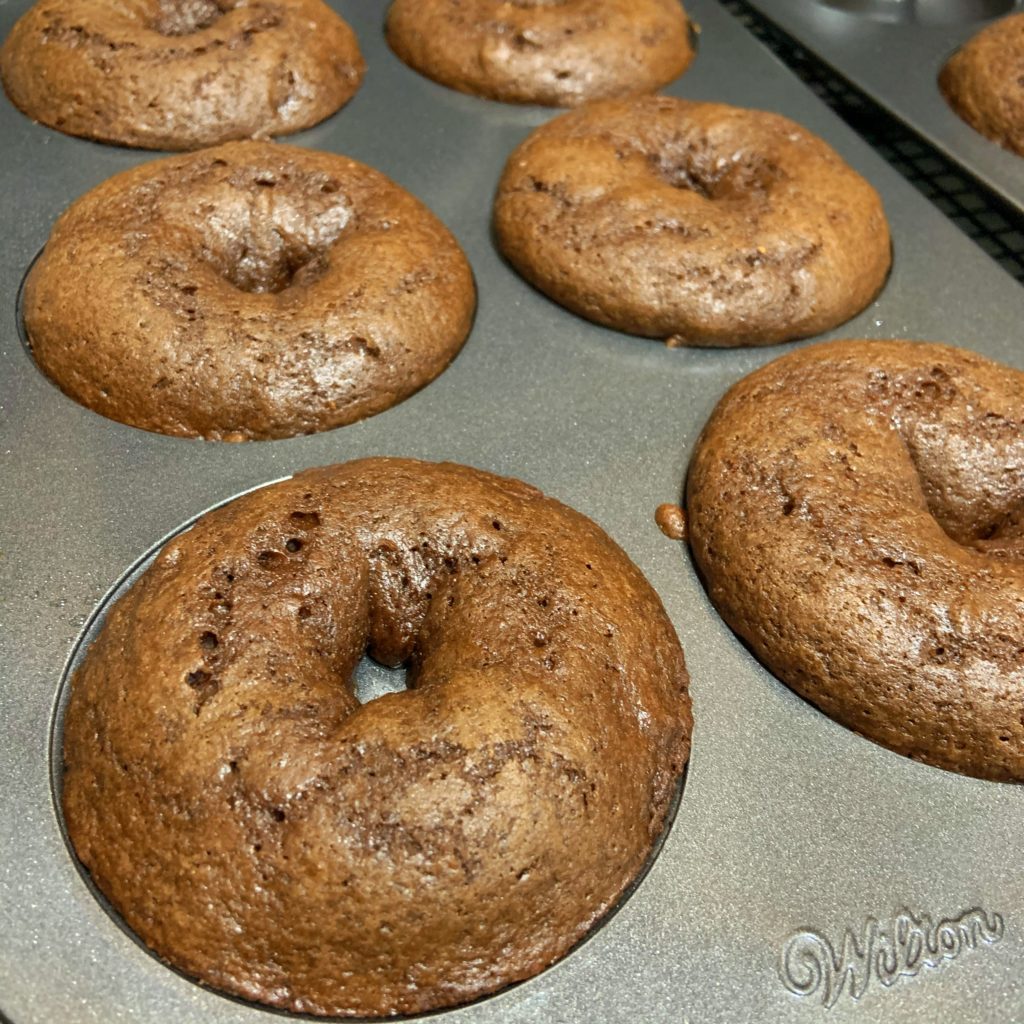 I let them cool for 5 minutes in the pan and then carefully turned them out onto a wire rack to finish cooling.
Meanwhile, I made the glaze. I combined powdered sugar, cocoa powder, vanilla, and milk in a new bowl. I only used 2.5 tablespoons of milk. I suggest starting there and then adding more milk if you need to. The glaze should be thin enough to cover the donuts by dipping them in, but not so thin that it runs off the donuts.
I also sprinkled on some rainbow sprinkles, because they seemed like a fun colorful addition that went well with Dr. Seuss's book.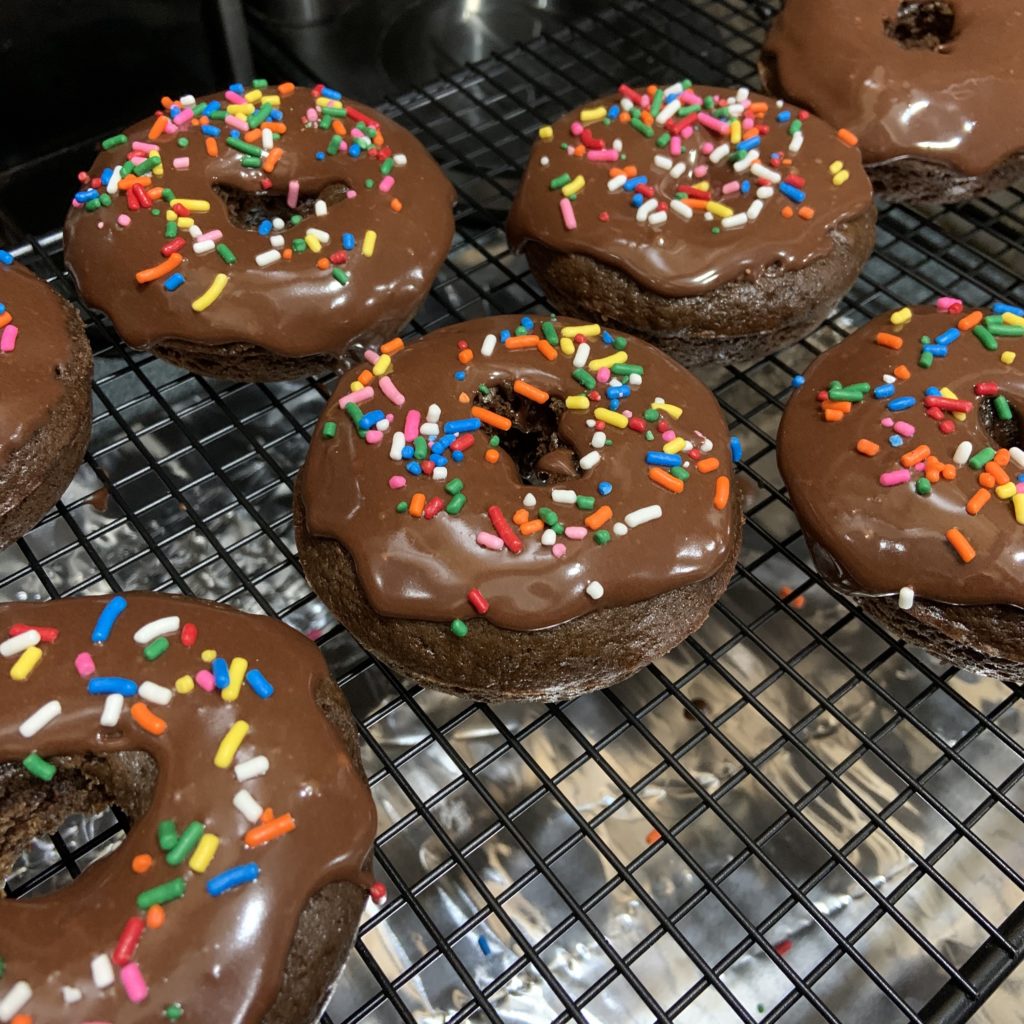 Here is the memorable page that inspired this recipe!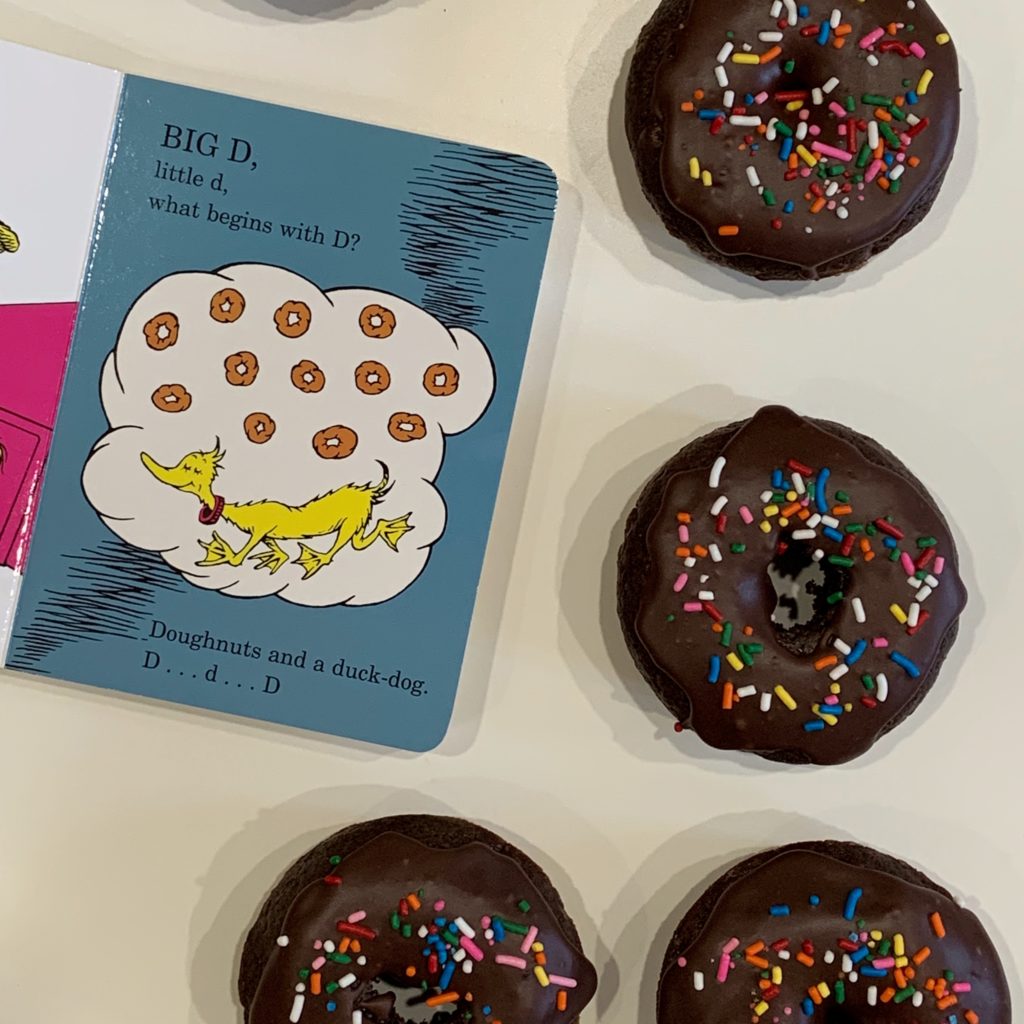 Baked Chocolate Donuts
Ingredients
Chocolate Donuts
1

cup

all-purpose flour

spooned & leveled

1/4

cup

unsweetened cocoa powder

1/2

teaspoon

baking soda

1/8

teaspoon

salt

1/2

cup

buttermilk

1/2

cup

granulated sugar

1

large egg

2

tablespoons

melted butter

1

teaspoon

vanilla
Chocolate Glaze
1

cup

powdered sugar

3

tablespoons

unsweetened cocoa powder

1/2

teaspoon

vanilla

3-4

tablespoons

milk or as needed
Instructions
To make the donuts:
Preheat oven to 350 degrees Fahrenheit. Spray a donut pan well with non-stick cooking spray and set aside.

In a large bowl, whisk together the flour, cocoa powder, baking soda, and salt.

In a separate bowl, mix together the buttermilk, sugar, egg, butter, and vanilla until well combined.

Add the wet ingredients to the dry ingredients and mix until just combined.

Spoon the batter into the donut cavities making sure to only fill them about 2/3 - 3/4 of the way full.

Bake for 8-10 minutes or until a toothpick inserted into the donut comes out clean.

Remove from the oven and allow to cool for about 5 minutes in the pan. Remove donuts from the pan and transfer to a wire rack to cool.
To make the glaze:
In a separate bowl, mix together the powdered sugar, cocoa powder, vanilla, and milk. If the glaze is too thick, slowly add one tablespoon of milk at a time until it has reached your desired consistency.

Dip the tops of the donuts into the glaze and transfer back to the wire rack to cool and allow the glaze to harden. Top with sprinkles if desired.
Notes
Donuts are best eaten the same day, but can be stored in an airtight container for 2-3 days.
From: Live Well Bake Often
I hope you have fun making these doughnuts (with or without kids). They did not last long in our house!
What's your favorite Dr. Seuss book?
---
This post contains affiliate links. This does not increase the price you pay, but I may receive a small commission for any products you choose to buy. Purchases made through affiliate links help to cover my blogging costs. Thank you for helping to support The Hungry Bookworm! Full disclosure here.