How can it be August already? I've got a lot of books to dive into this month — between book clubs and library loans and blog tours, it's important for me to stay organized and stay on top of my reading! Here's what I'm planning to read this month: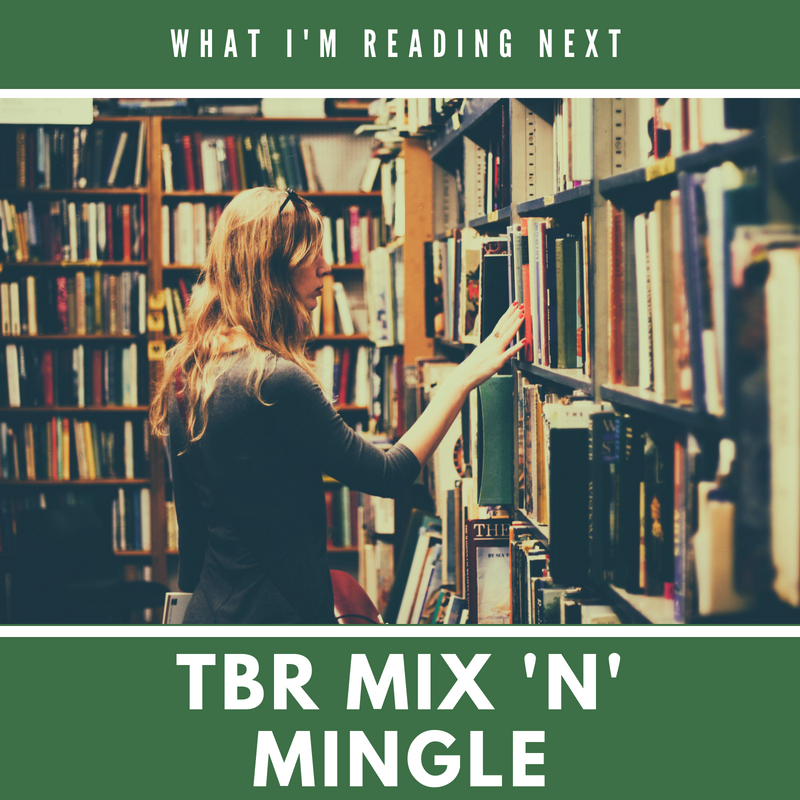 (Wish me luck!)
My Brilliant Friend by Elena Ferrante
This is on loan from the library (and I've already renewed it once), so I'm hoping to get started on Elena Ferrante's novel soon. I picked it for a reading challenge I'm doing with my lovely newly-long-distance friend Deanna as part of the "female friendship" category. I've heard nothing but good things, and I'm excited to finally pick it up!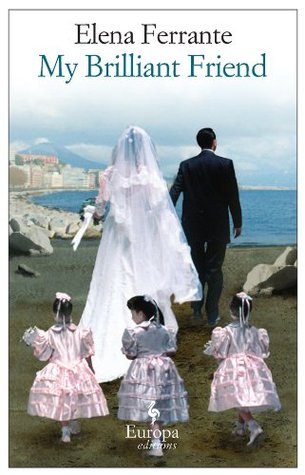 A modern masterpiece from one of Italy's most acclaimed authors, My Brilliant Friend is a rich, intense and generous hearted story about two friends, Elena and Lila. Ferrante's inimitable style lends itself perfectly to a meticulous portrait of these two women that is also the story of a nation and a touching meditation on the nature of friendship. Through the lives of these two women, Ferrante tells the story of a neighbourhood, a city and a country as it is transformed in ways that, in turn, also transform the relationship between her two protagonists.
Evicted: Poverty and Profit in the American City by Matthew Desmond
We're reading this one for my office's diversity book club in August (topic: economic inequality), and since I'm leading the discussion, I definitely have to get going on it. I'm just trying to time it right so I recall enough of it to lead a worthwhile discussion towards the end of the month.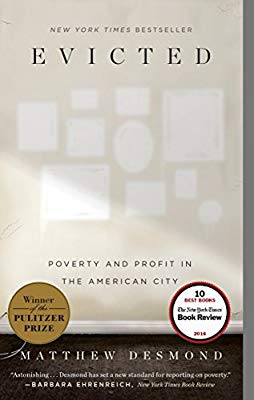 In this brilliant, heartbreaking book, Matthew Desmond takes us into the poorest neighborhoods of Milwaukee to tell the story of eight families on the edge. Even in the most desolate areas of American cities, evictions used to be rare. But today, most poor renting families are spending more than half of their income on housing, and eviction has become ordinary, especially for single mothers. In vivid, intimate prose, Desmond provides a ground-level view of one of the most urgent issues facing America today. As we see families forced into shelters, squalid apartments, or more dangerous neighborhoods, we bear witness to the human cost of America's vast inequality—and to people's determination and intelligence in the face of hardship.
Based on years of embedded fieldwork and painstakingly gathered data, this masterful book transforms our understanding of extreme poverty and economic exploitation while providing fresh ideas for solving a devastating, uniquely American problem. Its unforgettable scenes of hope and loss remind us of the centrality of home, without which nothing else is possible.
America for Beginners by Leah Franqui
I was lucky enough to get a copy of this novel for its paperback release, and I'll be writing a book review for Literary Quicksand as part of a blog tour on August 15th — stop over there and check it out in a couple weeks! 
A widow from India travels to California to learn the truth about what happened to the son who was declared dead shortly after he revealed his sexual orientation to their traditional family.
Things You Save in a Fire by Katherine Center
I really really loved How to Walk Away when I read it last year, and I've been highly anticipating Center's latest release which comes out later this month. I already got a copy from Book of the Month (another reason I love them!), and I'm hoping I have time to get to it with all the other reading I need to do.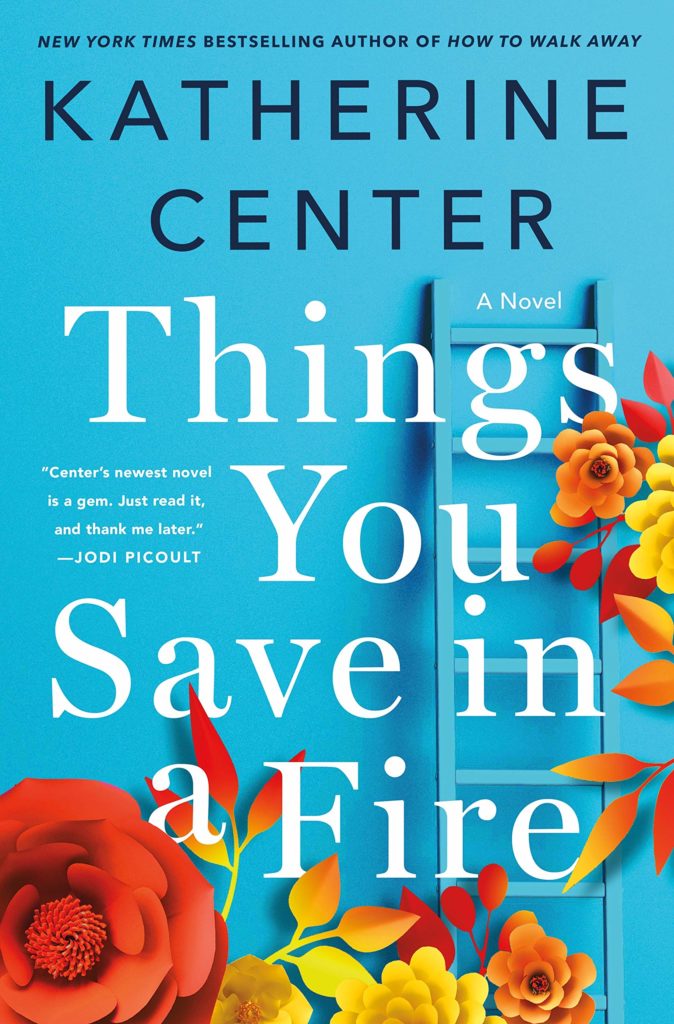 Cassie Hanwell was born for emergencies. As one of the only female firefighters in her Texas firehouse, she's seen her fair share of them, and she's excellent at dealing with other people's tragedies. But when her estranged and ailing mother asks her to uproot her life and move to Boston, it's an emergency of a kind Cassie never anticipated.
The tough, old-school Boston firehouse is as different from Cassie's old job as it could possibly be. Hazing, a lack of funding, and poor facilities mean that the firemen aren't exactly thrilled to have a "lady" on the crew, even one as competent and smart as Cassie. Except for the handsome rookie, who doesn't seem to mind having Cassie around. But she can't think about that. Because she doesn't fall in love. And because of the advice her old captain gave her: don't date firefighters. Cassie can feel her resolve slipping...but will she jeopardize her place in a career where she's worked so hard to be taken seriously?
Castle of Water by Dane Huckelbridge
You may remember I read this last year as part of the Book Challenge by Erin (review + recipe here). I'm debating a re-read since we're discussing it in book club later this month — that I'm hosting! — and I loved it so much. If all the other required reading gets done, this will hopefully get squeezed in 🙂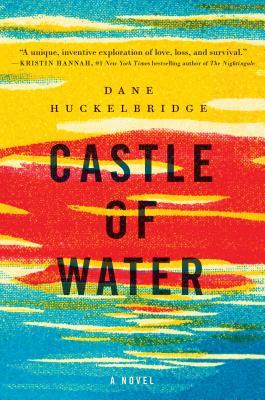 For Sophie Ducel, her honeymoon in French Polynesia was intended as a celebration of life. The proud owner of a thriving Parisian architecture firm, co-founded with her brilliant new husband, Sophie had much to look forward to—including a visit to the island home of her favorite singer, Jacques Brel.
For Barry Bleecker, the same trip was meant to mark a new beginning. Turning away from his dreary existence in Manhattan finance, Barry had set his sights on fine art, seeking creative inspiration on the other side of the world—just like his idol, Paul Gauguin.
But when their small plane is downed in the middle of the South Pacific, the sole survivors of the wreck are left with one common goal: to survive. Stranded hundreds of miles from civilization, on an island the size of a large city block, the two castaways must reconcile their differences and learn to draw on one another's strengths if they are to have any hope of making it home.
Which books are you most looking forward to this month? Share in the comments below and/or add your blog links to our TBR Mix 'n' Mingle linkup!
_______________
TBR Mix 'n' Mingle is hosted by Rachel at Never Enough Novels, Allison at My Novel Life, the other wonderful bloggers at Literary Quicksand, and myself. In the bookish community, TBR stands for "To Be Read," but it can mean different things to different people; in fact, Book Riot has a wonderful post exploring all the possible definitions. To me, it just means a book I haven't read but want to read eventually. We share our TBR Lists on the 1st of every month. We'd love for you to join us!
This post contains affiliate links. This does not increase the price you pay, but I may receive a small commission for any products you choose to buy. Purchases made through affiliate links help to cover my blogging costs. Thank you for helping to support The Hungry Bookworm! Full disclosure here.