Ana Johns' debut novel The Woman in the White Kimono is historical fiction inspired by true stories. It spans decades and continents, taking place in post-WWII Japan and the modern-day United States. I was intrigued by the description and excited to participate in this blog tour.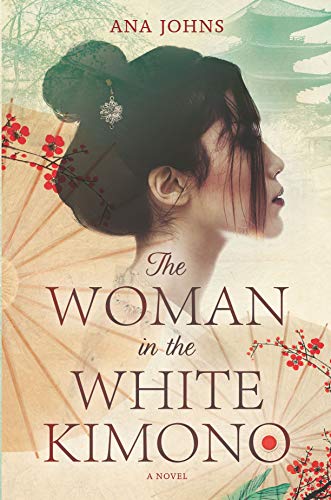 In the late 1950s in Japan, Naoko has been promised to the son of her father's business associate but she is in love with another—an American sailor. Though she attempts to get their approval of their relationship, Naoko knows it would bring shame on the family if she decided to marry him. Still, she can't help but follow her heart. Will the consequences of her decision be something she can live with?
In America now, Tori's father has died, but not before expanding on a tale he has told her all his life—of a beautiful wedding he attended as a serviceman in Japan decades before. She can't help but follow her journalistic instincts. Soon, Tori sets out to find out about her father's life before he married her mother and the "Cricket" he wrote to in Japan.

Johns wrote a compelling story, clearly well-researched. Her author's note in the back of the novel shares the real stories that inspired her.

Though food wasn't really featured in the novel, there were a few mentions of dishes here and there, most often miso soup, which was commonly served for breakfast. I've definitely eaten my share of miso soup at Japanese restaurants, but I'd never attempted to make it before. I was excited to give it a try.

I found a recipe online, set out for my local Asian market to pick up a few items, and got to work.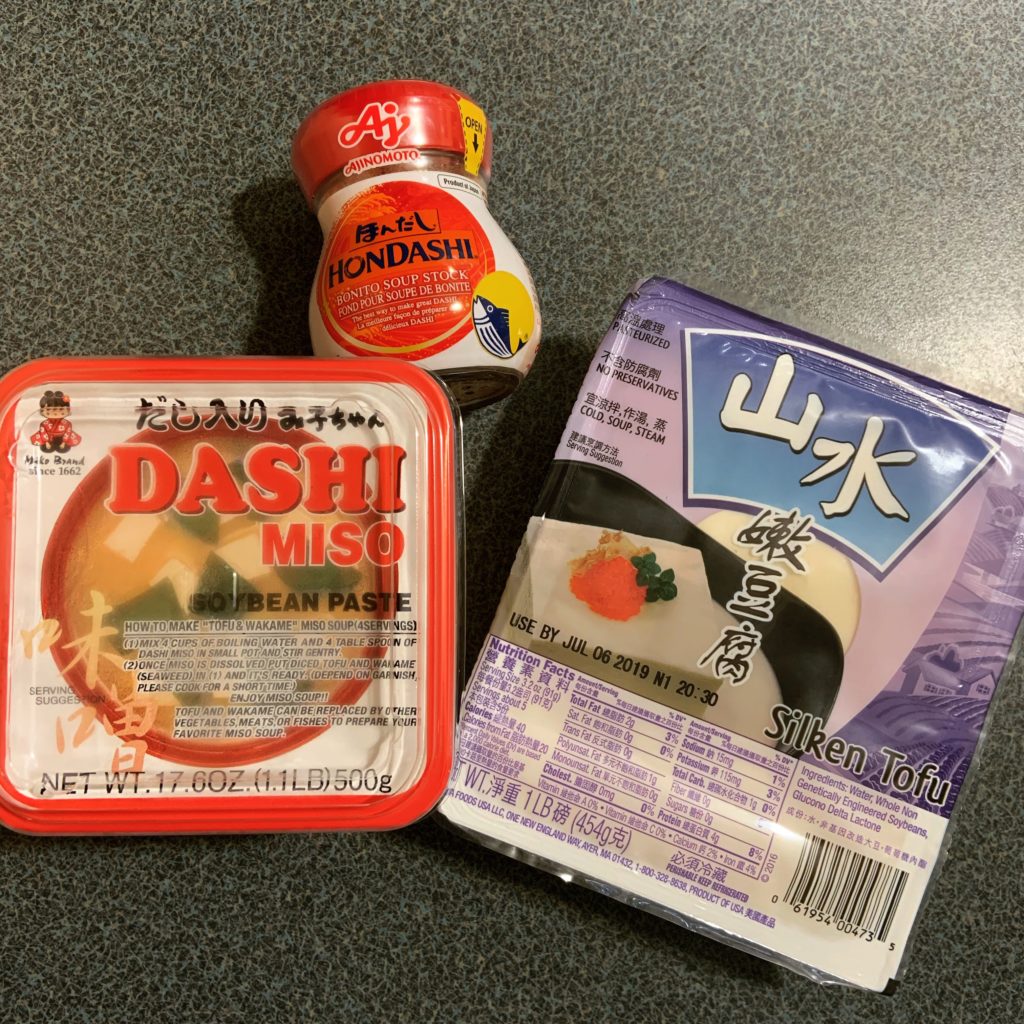 The recipe is quite straightforward and didn't take long at all. First, I added some dashi granules to water and set it to boil on the stovetop. Then, I reduced the heat to medium and whisked in several tablespoons of miso paste. To that, I added diced tofu and green onions and cooked the soup for a few minutes before serving.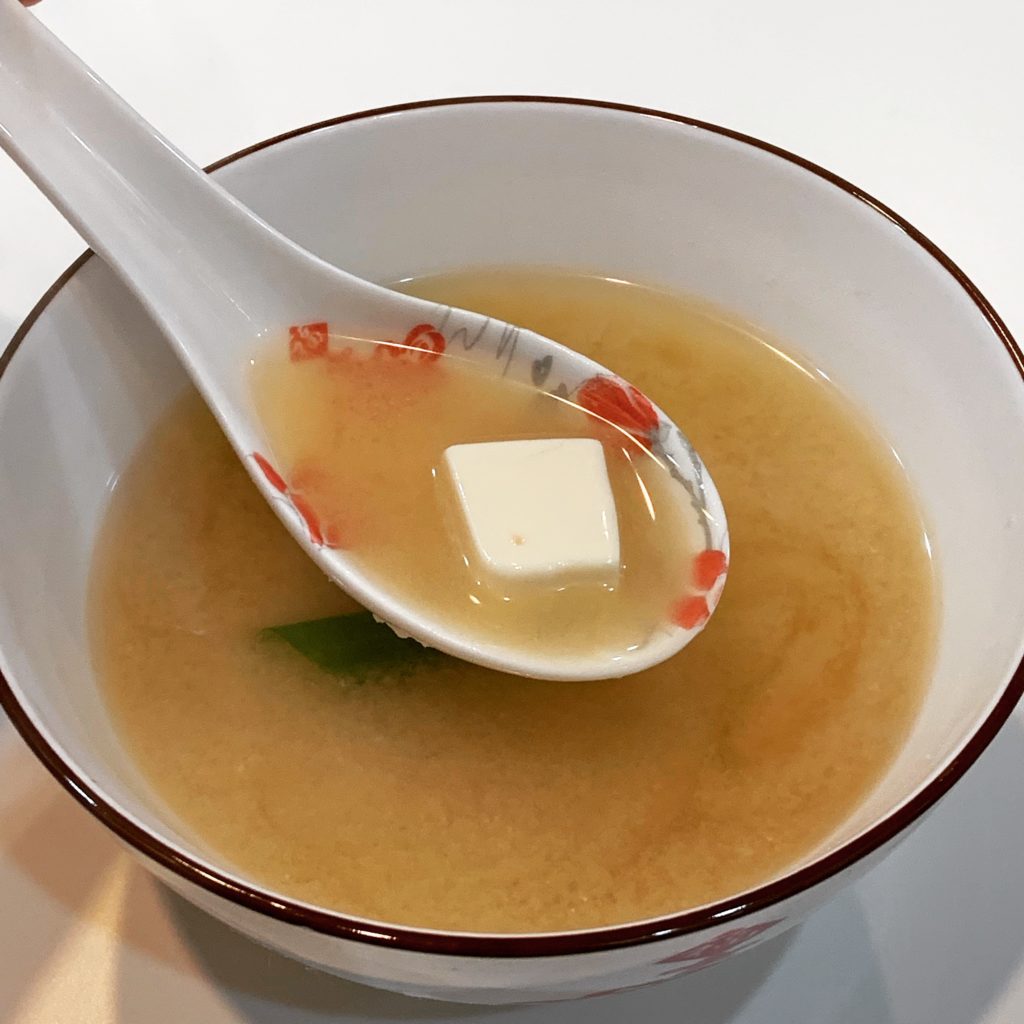 The soup had a bit more tofu than I'm used to at restaurants, but other than that, the flavor was spot on. It smelled and tasted absolutely delicious.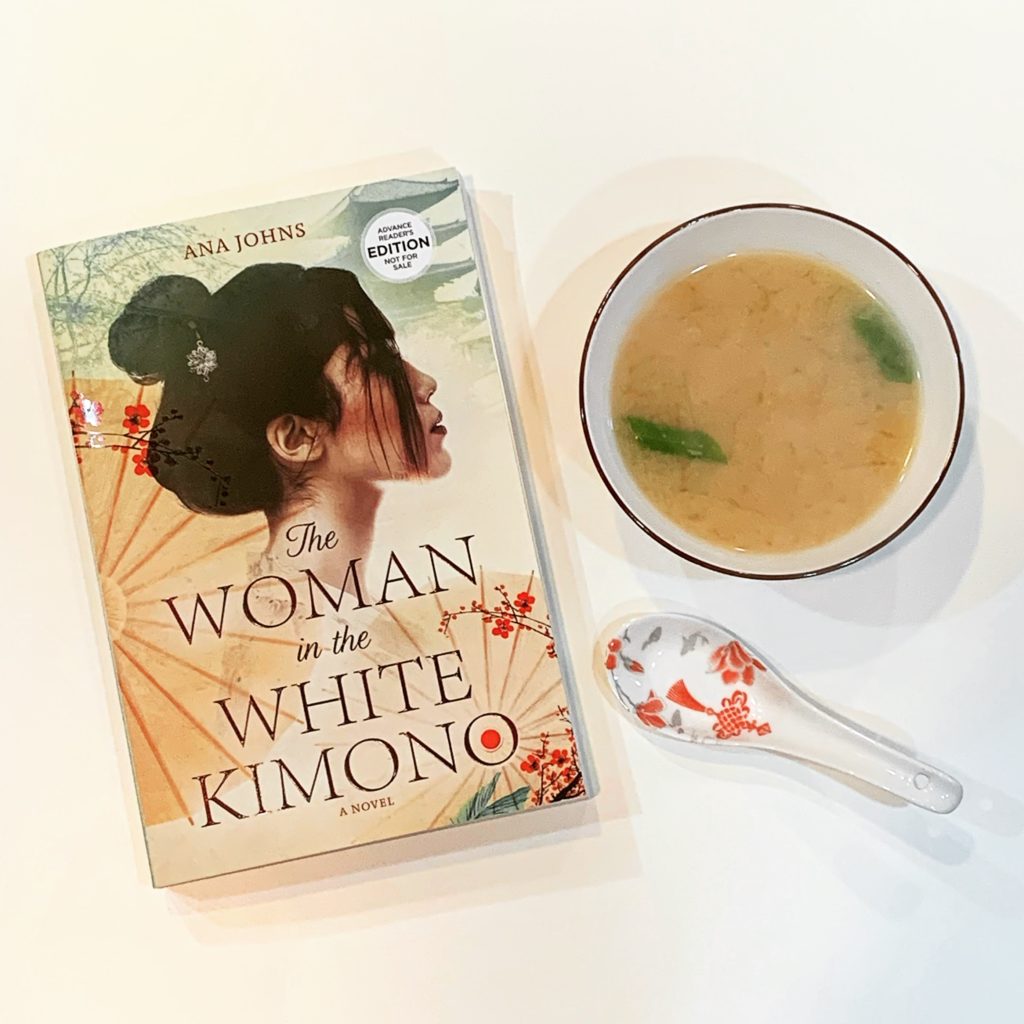 Miso Soup
Servings
4
1-cup servings
Ingredients
2

teaspoons

dashi granules

4

cups

water

3

tablespoons

miso paste

1

8 ounce package silken tofu, diced

2

green onions

sliced diagonally into 1/2 inch pieces
Instructions
In a medium saucepan over medium-high heat, combine dashi granules and water; bring to a boil. Reduce heat to medium, and whisk in the miso paste. Stir in tofu. Separate the layers of the green onions, and add them to the soup. Simmer gently for 2 to 3 minutes before serving.
Thank you to TLC Book Tours for providing me with a copy of the novel for my honest review and asking me to be a part of the blog tour. If you'd like to stop be and see some of the other reviews, check out the list of blogs and dates below:

Tuesday, May 21st: Write Read Life
Wednesday, May 22nd: Tina Says
Thursday, May 23rd: The Hungry Bookworm
Thursday, May 23rd: Bookish Bliss and Beauty and @bookishblissandbeauty
Friday, May 24th: Asha Reads and @ashareads
Monday, May 27th: Tar Heel Reader and @tarheelreader
Tuesday, May 28th: Read Eat Repeat
Tuesday, May 28th: Lori's Reading Corner – author guest post
Wednesday, May 29th: Broken Teepee
Thursday, May 30th: Helen's Book Blog
Thursday, May 30th: The Baking Bookworm
Friday, May 31st: Audio Killed the Bookmark and @beritaudiokilledthebookmark
Monday, June 3rd: Patricia's Wisdom
Tuesday, June 4th: A Bookish Affair
Wednesday, June 5th: @chaptersofmar
Thursday, June 6th: Eliot's Eats
Friday, June 7th: View from the Birdhouse
Monday, June 10th: Palmer's Page Turners
Tuesday, June 11th: Books & Bindings
Wednesday, June 12th: Laura's Reviews
Thursday, June 13th: Book by Book
Monday, June 17th: @oddandbookish
Tuesday, June 18th: The Book Return

_______________
This post contains affiliate links. This does not increase the price you pay, but I may receive a small commission for any products you choose to buy. Purchases made through affiliate links help to cover my blogging costs. Thank you for helping to support The Hungry Bookworm! Full disclosure here.