When I was invited to join the blog tour for Phaedra Patrick's The Library of Lost and Found, I couldn't turn it down. It was a book about books! I'm a huge fan of bookish novels — as I'm sure you are too. I haven't read Phaedra's bestselling The Curious Charms of Arthur Pepper (yet), but based on its popularity, I knew I was in for a wonderful story.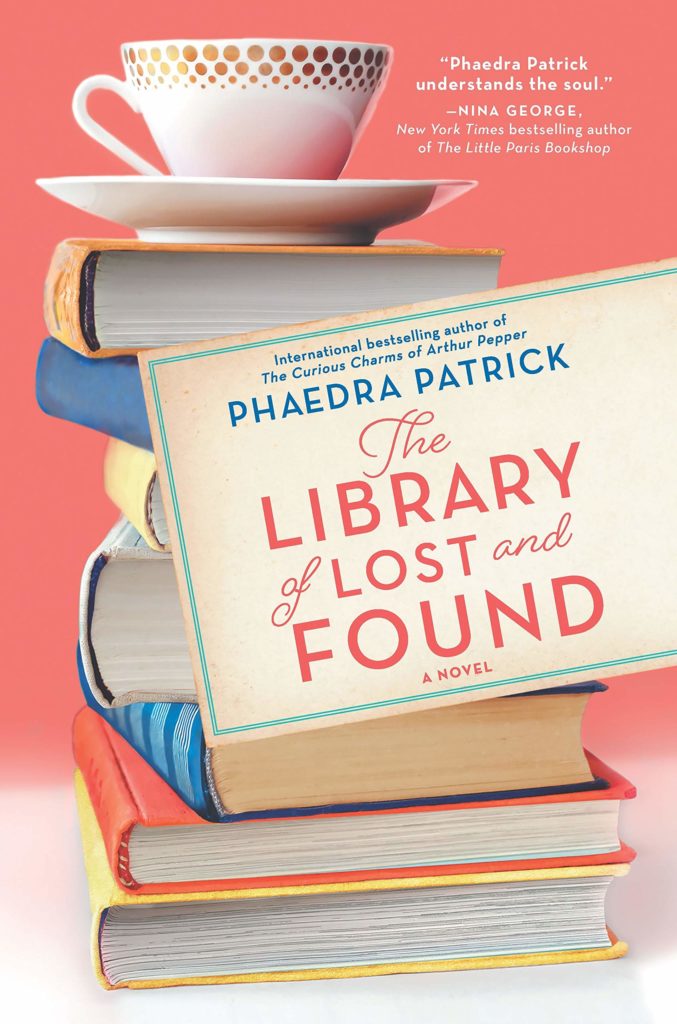 Martha Storm is a librarian with a huge heart, who bends over backwards for others, even though they don't often recognize her efforts. Caught in a bit of a rut, without many friends or close family, Martha craves meaningful relationships. When a mysterious man leaves her a tattered novel on the library's doorstep, it's a sign her life may be ready for a change.

Inside is a dedication from her grandmother, who died suddenly when she was a young child, leaving Martha without closure. It leads her to believe her beloved grandma may be alive after all. With the help of a pregnant coworker and a friendly bookstore owner, Martha goes in search of answers.

Patrick's writing is vivid, easygoing and full of charm. The characters certainly come to life and it's easy to get caught up in the movement of the story. There are several "love letters to books" throughout, and it will surely speak to the storyteller in all of us.

One of Martha's most memorable experiences with her grandma Zelda was the time they spent the day together at the funfair, enjoying candy floss and toffee apples. Despite Zelda losing a tooth to her apple, it's remains a fond memory.

Despite the potential dental dangers, I decided to try my hand at these funfair treats, which are the British equivalent to candy apples here in the U.S. I found a recipe from BBC Good Food and set to work.

First, I placed the four Granny Smith apples (I halved the recipe) into a large bowl and poured boiling water over them to remove the wax coating. It also helps the toffee stick to them.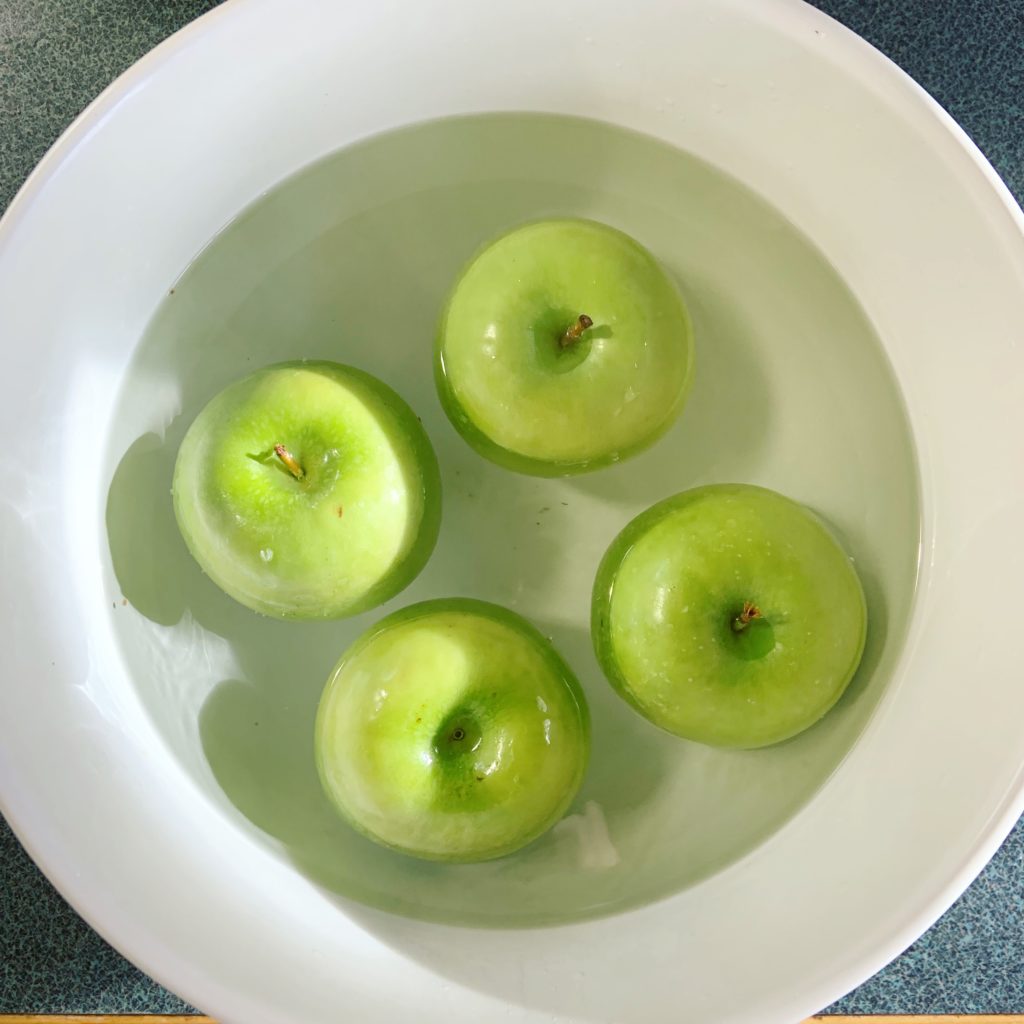 Then, I removed them and dried them thoroughly. (Don't leave them in there long or it will start to turn the skin slightly brown.) Before I started making the toffee, I placed the sticks into the tops of the apples and set them near the stovetop on parchment paper.

To make the toffee, I added granulated sugar and water to a saucepan, cooking it over medium heat for about 5 minutes, or until the sugar dissolved. Then, I added a touch of vinegar and some golden syrup (which I thankfully had left from my treacle tarts), stirring to combine. I brought the mixture to a boil and tracked the temperature with a candy thermometer. I boiled it until it reached the "hard crack" stage at 150 degrees C (or 305 degrees F).

Then, I carefully dipped each apple into the toffee, one at a time, swirling until they were well-coated and any excess had dripped off. I set them on the parchment paper to cool. (I did have some extra toffee, which I poured onto another piece of parchment to cool into little candies.)

The final product: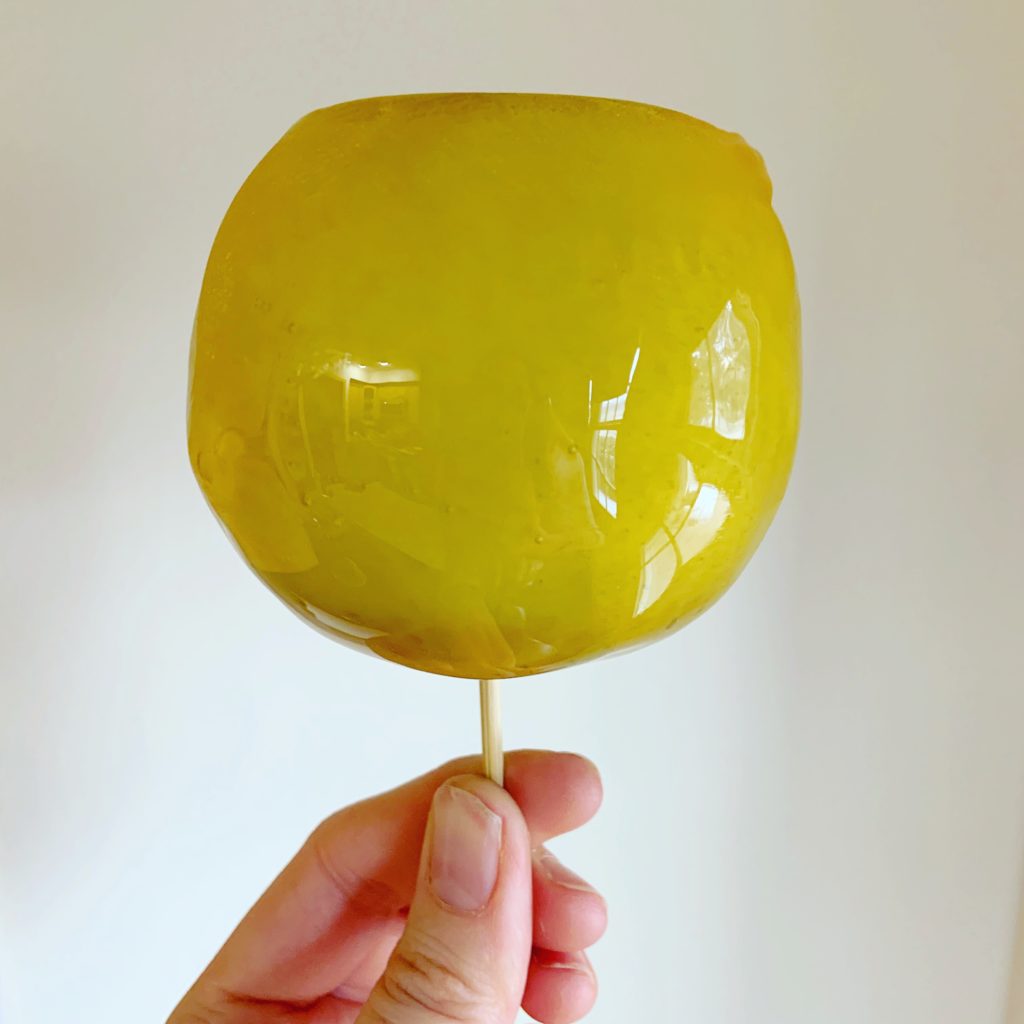 The toffee coating sure was hard — no wonder Zelda's tooth suffered! I don't think I've ever had candy or toffee apples before, and I think I was expecting something more akin to caramel apples, which are more sticky than anything else. Either way, the toffee coating was delicious, and if these are your thing, it's certainly a well-loved BBC recipe.

(If they're not your thing, or you'd like to protect your teeth and still enjoy a funfair treat, I found this Easy Caramel Apple recipe as well.) For the full Toffee Apple recipe, scroll to the bottom.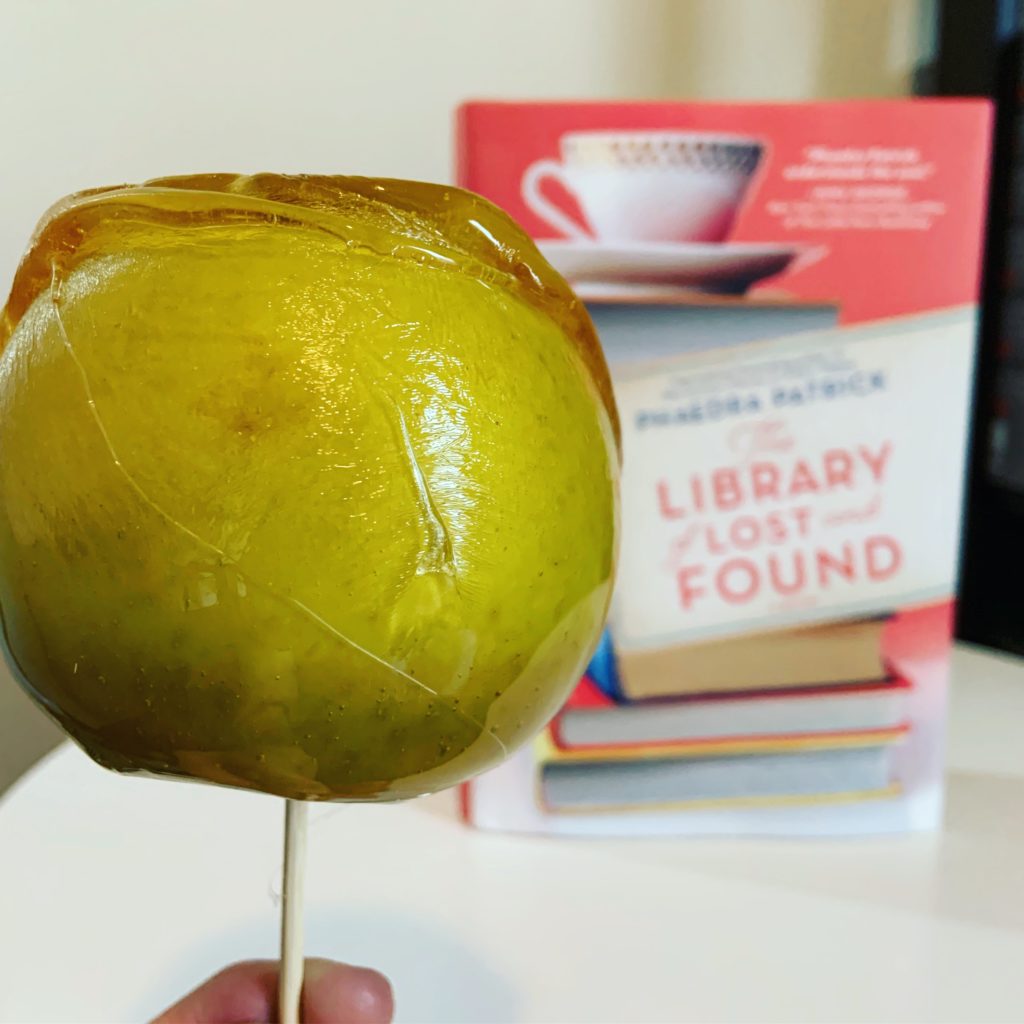 If you'd like to connect with the author, Phaedra Patrick, you can do so here:
Website | Facebook | Twitter | Instagram
Or, if you'd like to stop by and visit other stops on the tour, you can visit the links below:
Review tour:
Monday, March 25th: Reading Reality
Tuesday, March 26th: A Lovely Bookshelf on the Wall
Wednesday, March 27th: A Bookish Way of Life
Wednesday, March 27th: From the TBR Pile
Thursday, March 28th: The Sketchy Reader
Friday, March 29th: Tar Heel Reader and @tarheelreader
Monday, April 1st: @bookstackedblonde
Monday, April 1st: Into the Hall of Books
Tuesday, April 2nd: Cheryl's Book Nook
Wednesday, April 3rd: Patricia's Wisdom
Thursday, April 4th: @worldswithinpages
Friday, April 5th: What is That Book About
Monday, April 8th: @thegraduatedbookworm
Monday, April 8th: Amy's Book-et List
Tuesday, April 9th: Novel Gossip and @novelgossip
Wednesday, April 10th: Read Eat Repeat
Thursday, April 11th: Girl Who Reads
Friday, April 12th: Kahakai Kitchen
Monday, April 15th: Jessicamap Reviews and @jessicamap
Tuesday, April 16th: Books & Bindings
Wednesday, April 17th: Audio Killed the Bookmark and @beritaudiokilledthebookmark
Thursday, April 18th: A Splendid Messy Life
Friday, April 19th: @jackiereadsbooks
Monday, April 22nd: Jathan & Heather
Tuesday, April 23rd: @novelmombooks
Wednesday, April 24th: Bookchickdi
Thursday, April 25th: Ms. Nose in a Book
Friday, April 26th: Thoughts on This 'n That
Homemade Toffee Apples
Ingredients
8

Granny Smith apples

400

g

golden caster sugar

1

tsp

vinegar

4

tbsp

golden syrup*
Instructions
Place the apples in a large bowl, then cover with boiling water (you may have to do this in 2 batches). This will remove the waxy coating and help the caramel to stick. Dry thoroughly and twist off any stalks. Push a wooden skewer or lolly stick into the stalk end of each apple.

Lay out a sheet of baking parchment and place the apples on this, close to your stovetop. Tip the sugar into a pan along with 100ml water and set over a medium heat. Cook for 5 mins until the sugar dissolves, then stir in the vinegar and syrup. Set a sugar thermometer in the pan and boil to 150C or 'hard crack' stage. If you don't have a thermometer you can test the toffee by pouring a little into a bowl of cold water. It should harden instantly and, when removed, be brittle and easy to break. If you can still squish the toffee, continue to boil it.

Working quickly and carefully, dip and twist each apple in the hot toffee until covered, let any excess drip away, then place on the baking parchment to harden. You may have to heat the toffee a little if the temperature drops and it starts to feel thick and viscous. Leave the toffee to cool before eating. Can be made up to 2 days in advance, stored in a dry place.
Notes
From: BBC Good Food
*If you don't have golden syrup, you can use corn syrup or honey, both of which are easily found in American grocery stores.
_______________
I received a free copy of this novel from TLC Book Tours in exchange for an honest review.
This post contains affiliate links. This does not increase the price you pay, but I may receive a small commission for any products you choose to buy. Purchases made through affiliate links help to cover my blogging costs. Thank you for helping to support The Hungry Bookworm! Full disclosure here.