I'm a huge fan of John Green and I heard a lot of amazingness about his brother's first novel, and that's basically why I picked up An Absolutely Remarkable Thing. Hank did a really good job. He put together a fast-paced, entertaining novel that I couldn't put down.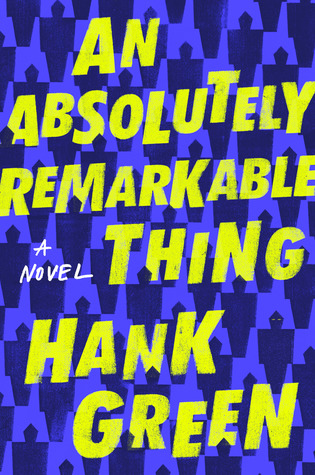 April May is like any other twenty-something in New York City until she literally stumbles into something that will change her life -- and the world -- forever. It's a giant sculpture standing outside a Chipotle. She calls her friend Andy to come check it out, they make a jokey video where April dubs it Carl, Andy posts the video to YouTube, and April becomes inexplicably tied to the Carls' fate forever.
Yes, Carls. The same giant sculpture appeared simultaneously in cities all over the world, and no one knows what to do about them. But, as the world tries to figure out what the Carls are and why they're there, their presence rockets April and Andy to international fame. To say much more would give it away -- I loved the unexpected twists and turns. While I'm not sure I loved the ending, it was a ride I thoroughly enjoyed. (And I heard recently that it might be part of a series...so it makes me feel a little better about the ending.)
Hank Green is really great at incorporating social media realistically throughout the novel -- and I would expect nothing less, since he's an extremely well-known vlogger. He also mentions several popular/ubiquitous brands, but one of his mentions stood out to me as a surprising choice: Arby's. I'm not sure why Hank chose to include this particular fast-food chain, but it inspired my recipe today.
April explains that in the Arby's, "On the counter next to the cash register was a Chicken Bacon & Swiss sandwich, a large drink, and one of those folded apple-pie things." Those "folded apple-pie things" are also known as apple turnovers, and they're pretty awesome. Sad April didn't seem to know that. Regardless, I decided to make my own turnovers.
I found a recipe from Live Well Bake Often, and it did not disappoint. The resulting turnovers are definitely better than the Arby's version). I've never made them before, but now I'll probably be making apple turnovers a lot more often. They're easy and delicious.
To start, I thawed my puff pastry and prepped my apples. I chopped my apples into a small-medium dice and tossed them with some sugar, flour and cinnamon. I set them aside while I cut my puff pastry into squares.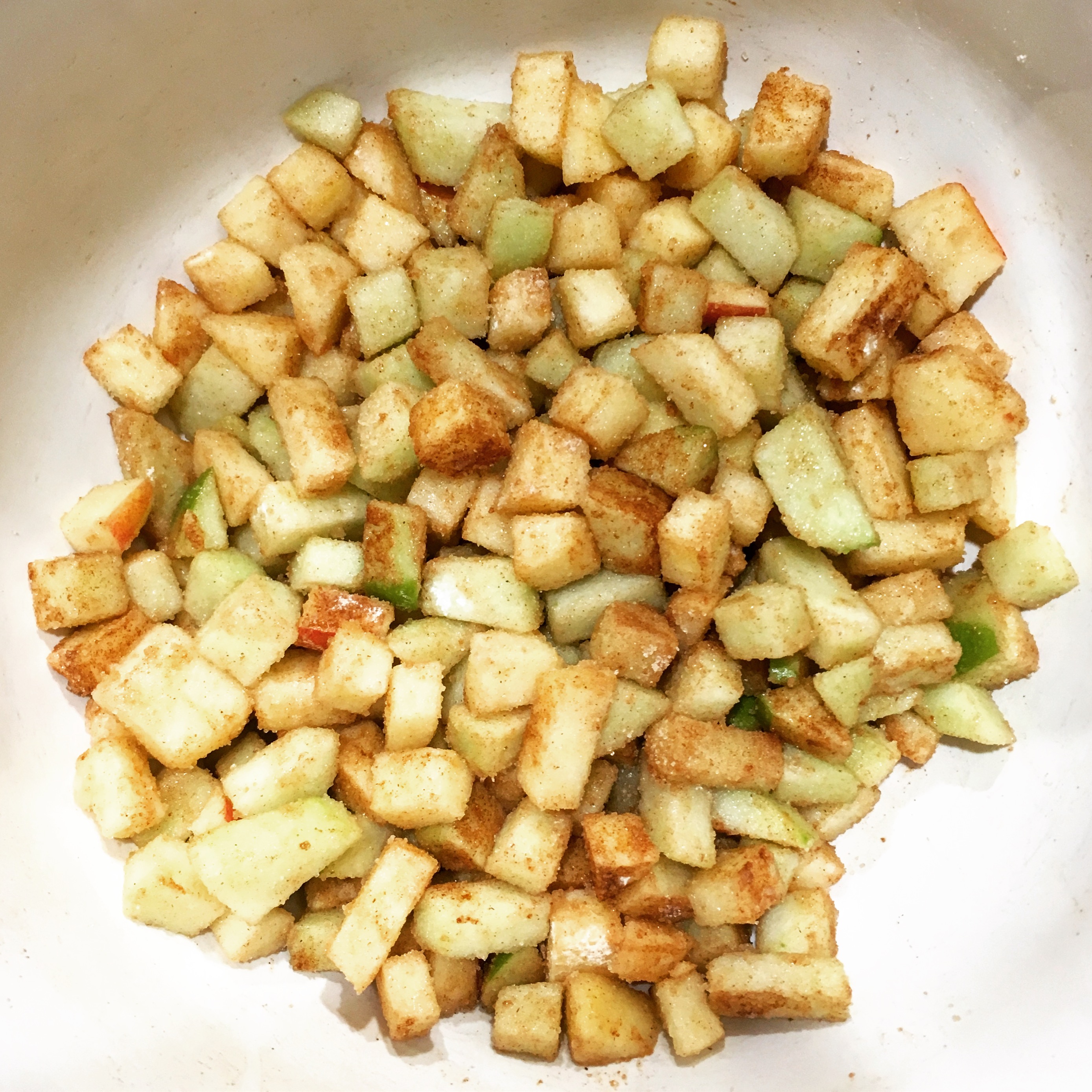 Then, I put a small scoop of apples onto a corner of a puff pastry square. The recipe said about ¼ cup each, but I couldn't fit that much and get it to close properly. I used as much as I could, probably closer to 3 tablespoons. I folded the top half over the apples and sealed it with a crimp, using a fork.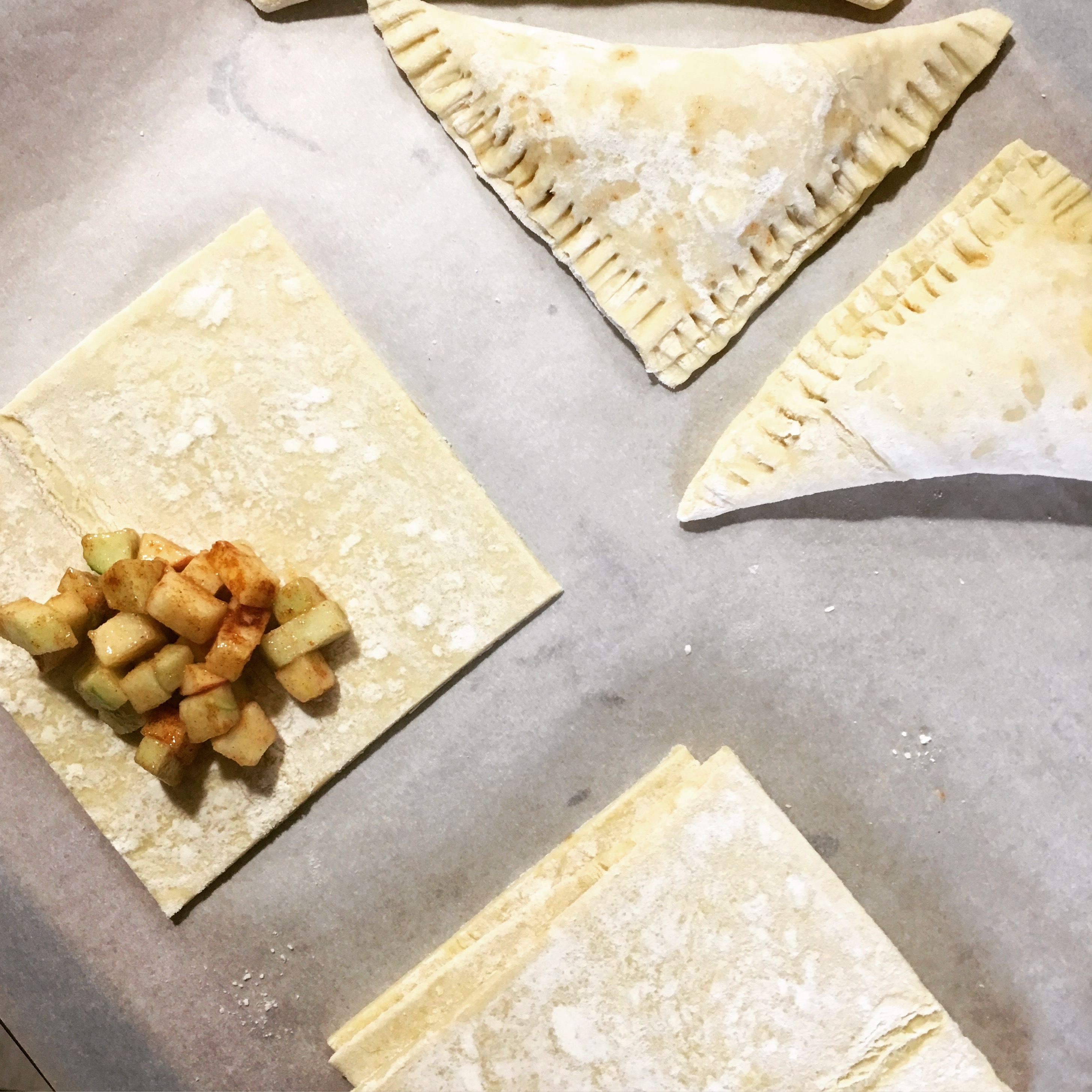 Once all 8 turnovers were sealed, I brushed the tops with whisked egg white.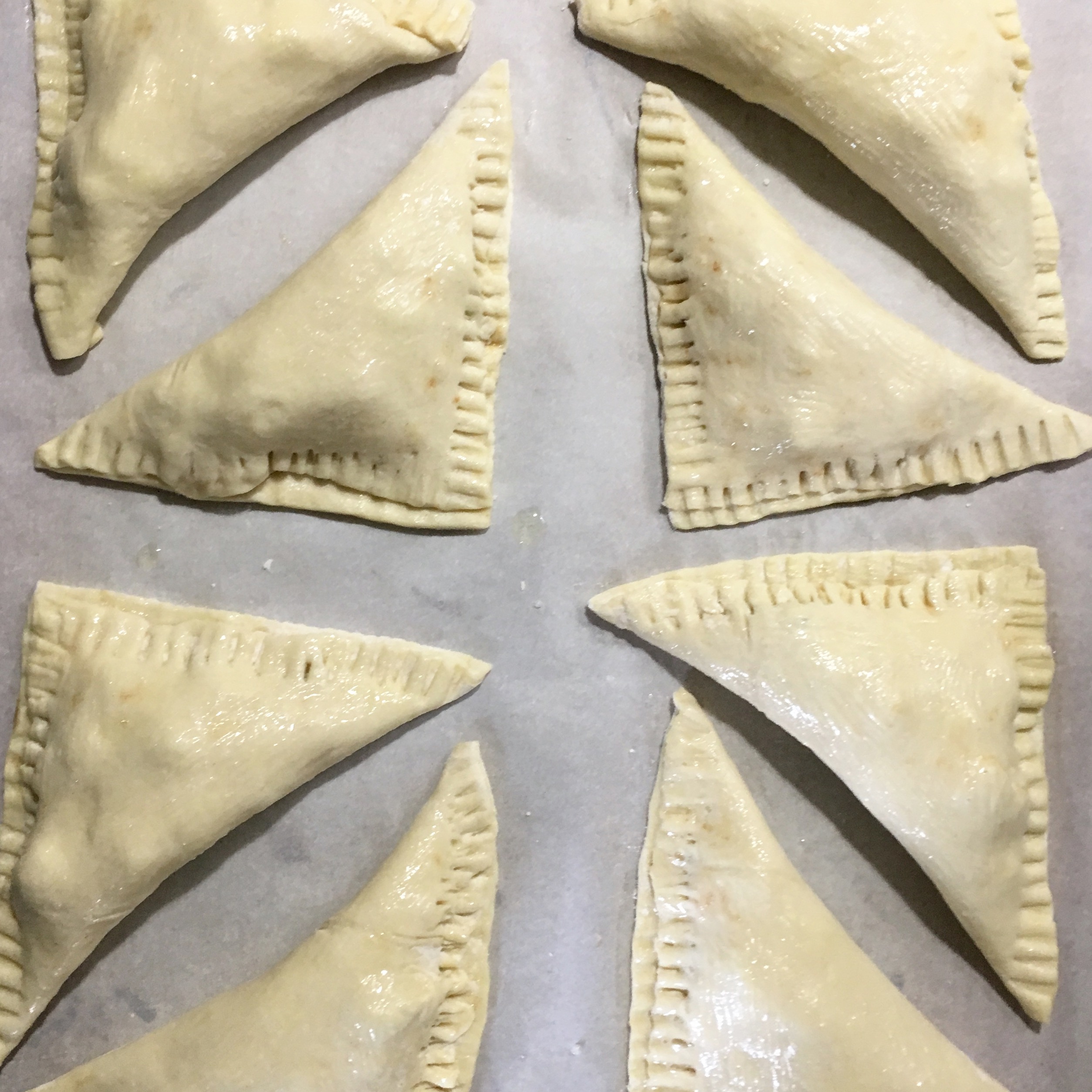 I baked them in the oven for 15 minutes, and they were perfectly browned. I let them cool completely before frosting them with a simple vanilla glaze (powdered sugar, vanilla extract and a touch of milk).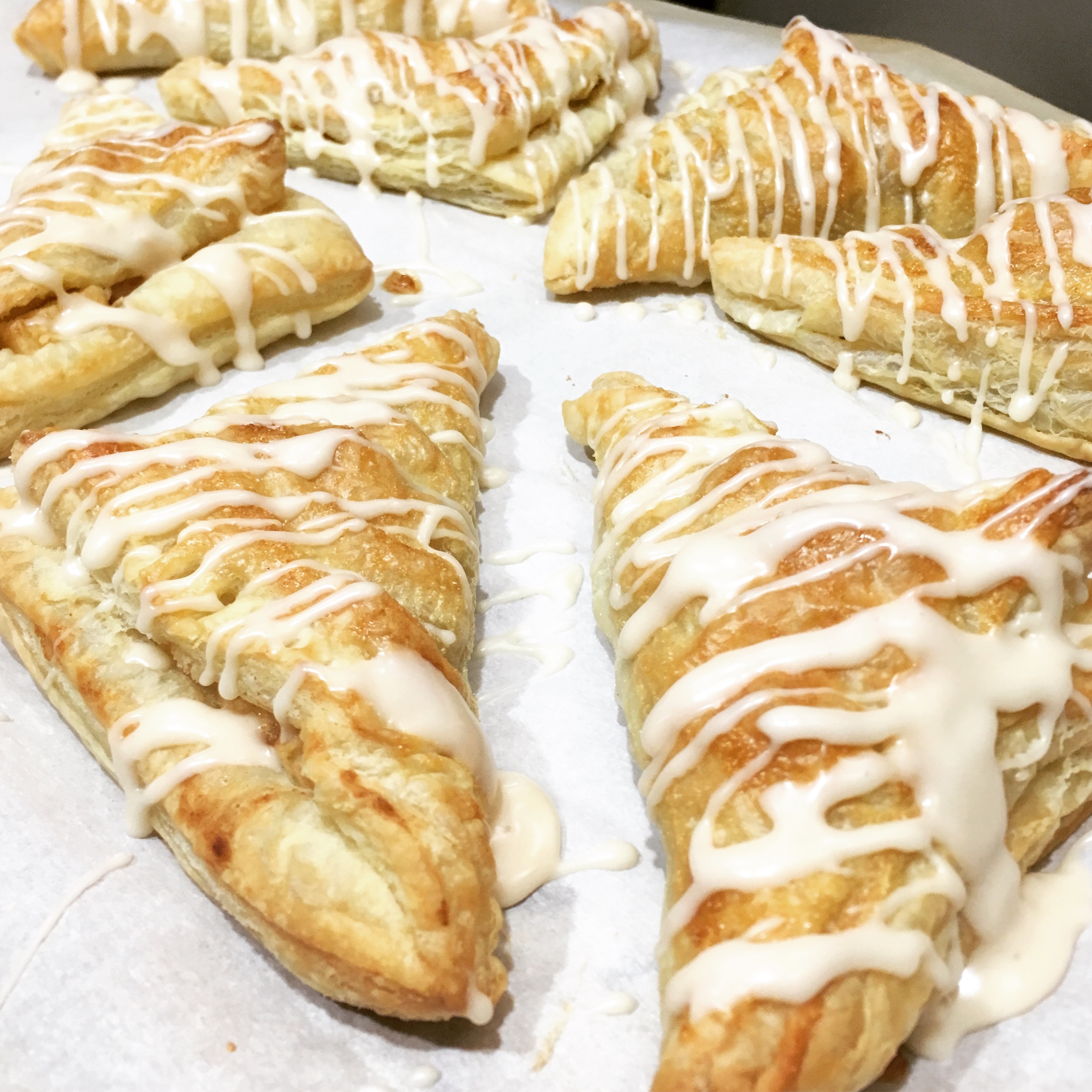 Apple Turnovers
Ingredients
Apple Turnovers:
1

17.3-ounce package puff pastry, thawed according to package directions

2

medium apples peeled

cored, and chopped into small pieces

¼

cup

granulated sugar

1

tablespoon

all-purpose flour

1/2

teaspoon

ground cinnamon

1

egg white lightly beaten
Vanilla Glaze:
1

cup

powdered sugar

1

teaspoon

vanilla extract

2

tablespoons

milk or more as needed to thin out the glaze
Instructions
To make the apple turnovers:
Preheat oven to 400 degrees. Line a large baking sheet with parchment paper and set aside.

Unroll both pieces of thawed puff pastry, cut each one into four squares (you'll have eight total pieces).

In a medium sized bowl, combine the chopped apple, sugar, flour, and cinnamon and mix until everything is well combined.

Spoon the apple filling into one corner of the puff pastry (about 1/4 cup for each piece), fold the other corner over, then crimp with a fork to seal.

Brush each turnover with the egg white.

Bake at 400 degrees for 15-18 minutes, or until lightly golden brown.

Remove from the oven and set aside to cool.
To make the vanilla glaze:
In a small bowl, whisk together the powdered sugar, vanilla, and milk. If needed, add a bit more milk to thin out the glaze.

Evenly distribute the glaze between all of the turnovers.
This post contains affiliate links. This does not increase the price you pay, but I may receive a small commission for any products you choose to buy. Purchases made through affiliate links help to cover my blogging costs. Full disclosure here.