I suppose I expected a book about books when I chose Midnight at the Bright Ideas Bookstore for the Book Challenge by Erin bonus round, but beyond that I didn't have much background. Everyone else who'd previously read it for the challenge had nothing but good things to say, so if nothing else, I had high hopes. Matthew J. Sullivan's novel is a low-key thriller -- and yes, a book about books -- but it's also about choosing your family and finding out where you belong.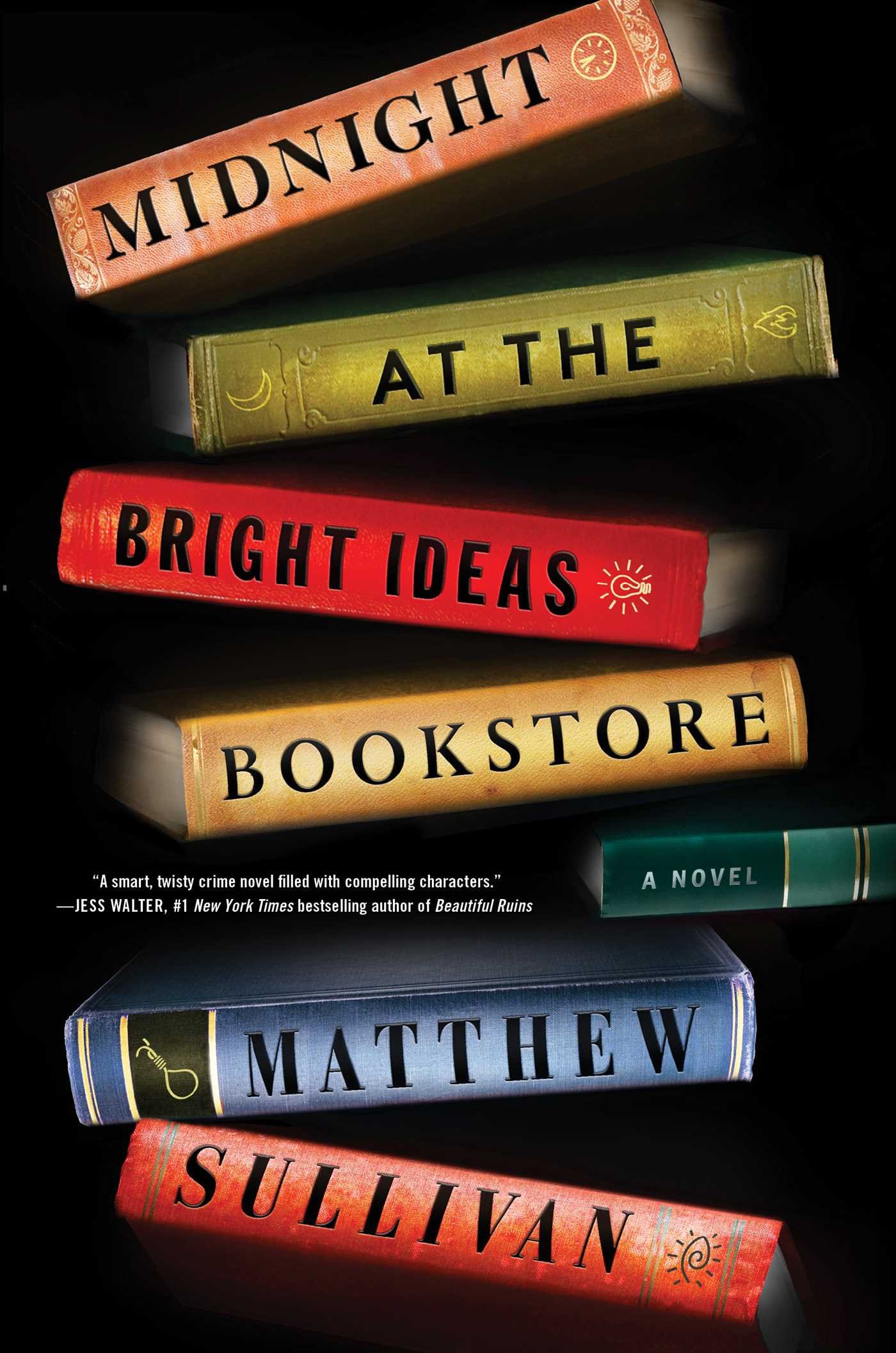 Lydia, who has my dream job as a bookstore clerk, works at Bright Ideas, where she does her best to blend into the background. For the most part, she's successful, but to the lonely regulars known as the BookFrogs, she's special. When Joey, one of the BookFrogs, commits suicide in the store just before Lydia's closing shift ends, her life takes a series of unexpected turns. He's left her all of his possessions -- mostly books full of coded messages -- and she begins to unravel the mystery around his death. Lydia is alarmed to discover that it's mystery that entwines with her own childhood trauma.
I normally turn to books about books because they're cozy and comforting, so I was surprised at how much I loved this suspenseful novel, which was neither cozy nor comforting. Still, books very much played a role and the bookstore setting fit in natural. It was very well-crafted, and I was riveted throughout.
Aside from the bookstore, the place that consistently gets the most time on the page is the Gas 'n Donuts, a gas station owned by her childhood friend Raj Patel's parents. There, you'll get a "free glazed with fillup!" or you might find a new best friend. Because of its integral part in the novel, I decided to make some donuts myself. And because it feels like fall, I decided to make them cider donuts.
I wanted to make them a bit healthier and first tried a baked recipe, but it didn't work out as I'd hoped. So, the next day, I went the more traditional route (I'm sure the Gas 'n Donuts didn't bake their donuts anyway…) and made a recipe from Taste of Home.  
To start, I boiled two cups of cider on the stove. Pro tip: a wooden spoon on top of the pot will keep it from boiling over.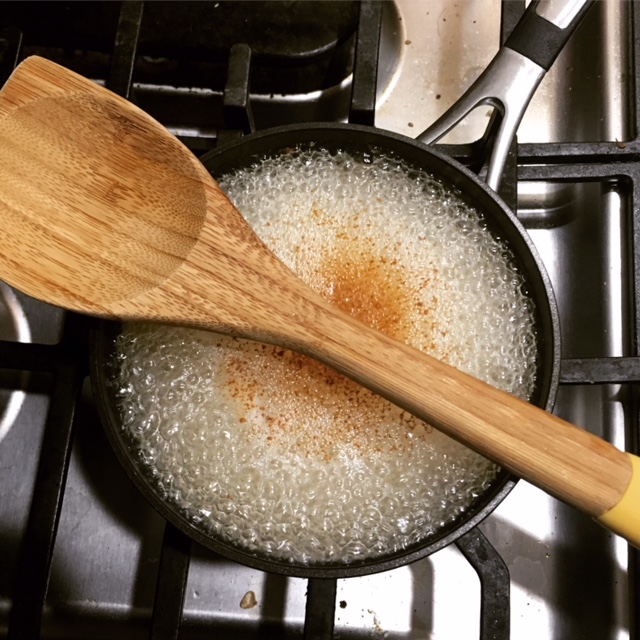 Once the cider was reduced by half, I turned off the burner and allowed it to cool. Meanwhile, I combined the dry ingredients in a large bowl: all-purpose flour, wheat flour, brown sugar, baking soda, baking powder, salt, and spices. To the cooled cider, I added 2 eggs and melted, cooled butter, whisking until combined. I folded the wet ingredients into the dry ingredients, creating a somewhat sticky dough.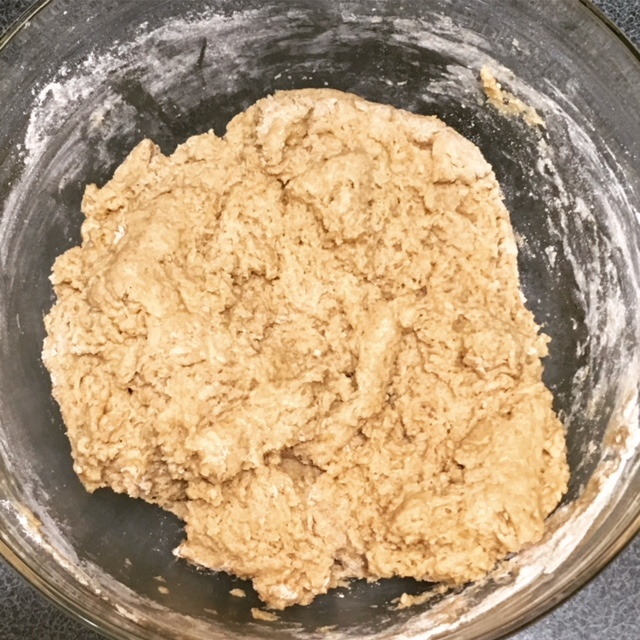 I covered it with cling wrap and put it in the fridge for about an hour, so it would be easier to shape. The recipe calls for a donut cutter, but since I don't have one, I improvised. I used a 3" biscuit cutter instead and then used a knife to cut a smaller circle in the middle.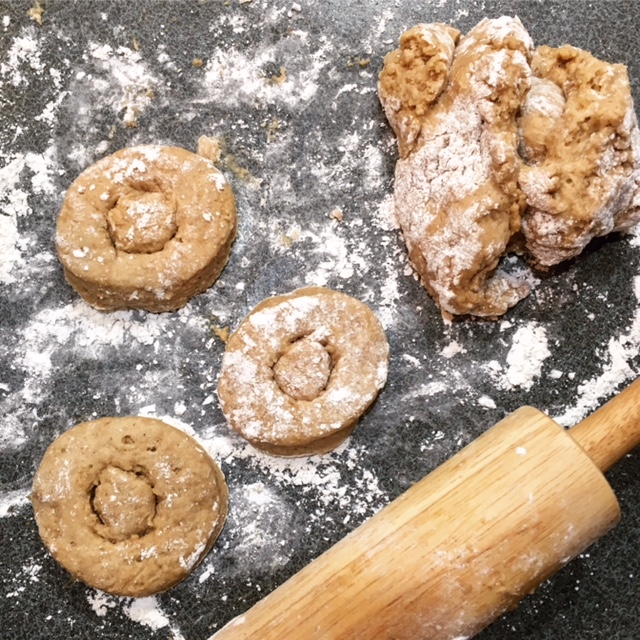 Once I had all my donuts cut out, it was time to fry them.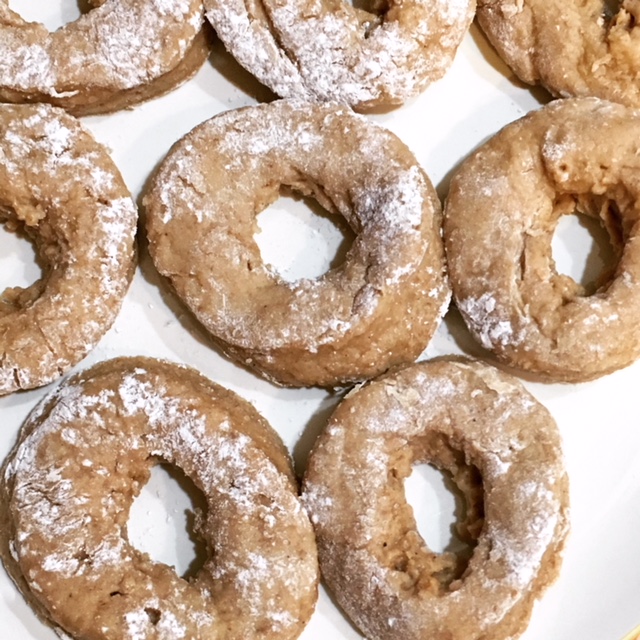 I carefully placed about 3 donuts at a time in a my cast iron Dutch oven, filled with 325-degree oil. I cooked each donut for a few minutes on each side, until golden brown.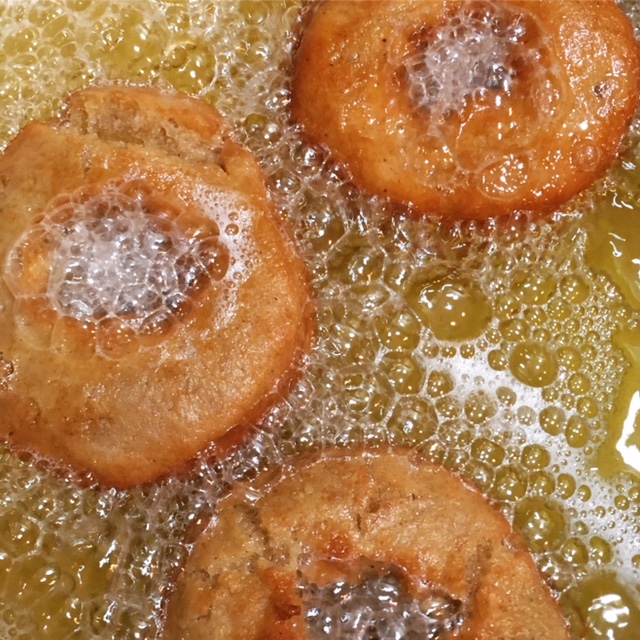 Once I finished the full size donuts, I also popped in the donut holes (or circles from the middle of the donut cutout) and allowed them to cook for a just a couple minutes total.
Finally, while they were still warm, I rolled them in a cinnamon-sugar mixture. I packed them up to take with me to our college football tailgate the next morning. They were perfect for a chilly fall morning and perfect for game day!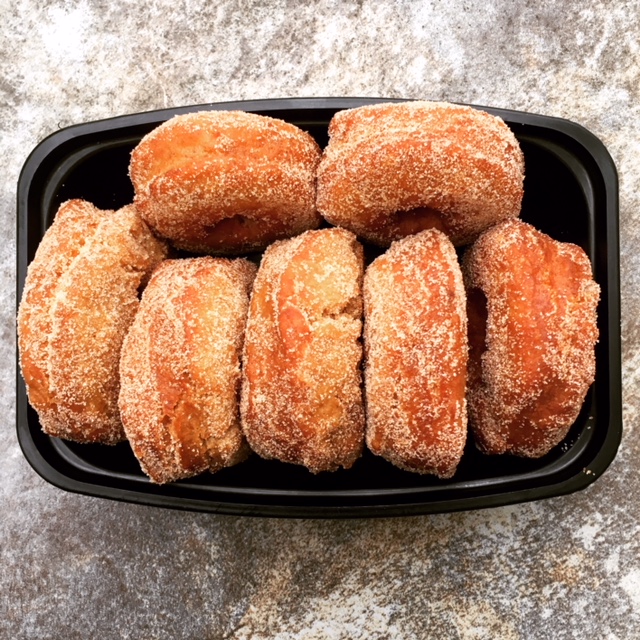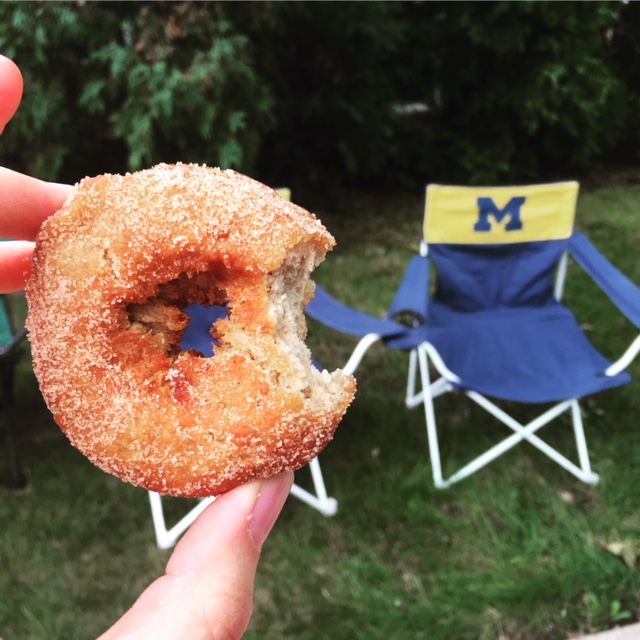 Apple Cider Donuts
Servings
12
donuts + donut holes
Ingredients
2

cups

apple cider

3

cups

all-purpose flour

½

cup

whole wheat flour

⅔

cup

packed brown sugar

2

teaspoons

baking powder

¾

teaspoon

salt

½

teaspoon

baking soda

¼

teaspoon

each ground cardamom, nutmeg, cinnamon and allspice

2

large eggs

6

tablespoons

butter

melted and cooled

Oil for deep-fat frying
Instructions
In a small saucepan, bring cider to a rapid boil; cook over high heat until reduced by half, about 12 minutes. Cool completely.

Whisk together flours, brown sugar, baking powder, salt, baking soda and spices. In a separate bowl, whisk eggs, melted butter and cooled cider; stir into dry ingredients just until moistened (dough will be sticky). Refrigerate, covered, until firm enough to shape, about 1 hour.

Divide dough in half. On a floured surface, pat each portion to 1/2-in. thickness; cut with a floured 3-in. doughnut cutter.

In an electric skillet or deep fryer, heat oil to 325°. Fry doughnuts, a few at a time, until golden brown, 2-3 minutes on each side. Fry doughnut holes, a few at time, until golden brown and cooked through, about 1 minute on each side. Drain on paper towels; cool slightly. If desired, dip doughnuts into glaze or sugar of your choice.
Notes
From: Taste of Home
If you'd like to cover in cinnamon-sugar, combine ¼ cup of granulated sugar with 1 teaspoon cinnamon in a small-medium bowl (big enough for the donut to fit in). Dip donuts while still warm.
If you don't have a donut cutter, you can also use a 3" biscuit cutter and then a smaller biscuit cutter or a knife to cut out the middle of the donut.
This post contains affiliate links. This does not increase the price you pay, but I may receive a small commission for any products you choose to buy. Purchases made through affiliate links help to cover my blogging costs. Full disclosure here.