I first heard of Jeff VanderMeer's Annihilation when it was featured in a list of books that would be becoming movies in 2018. The title promised a scary intensity, something I normally steer clear of, but the description piqued my interest. While it was sitting in my stack of library books, I saw the movie preview (which recently came out and stars Natalie Portman) for the first time and it freaked me out so much, I considered returning it to the library without even reading it. But, I put my big girl pants on and ventured into Area X after all.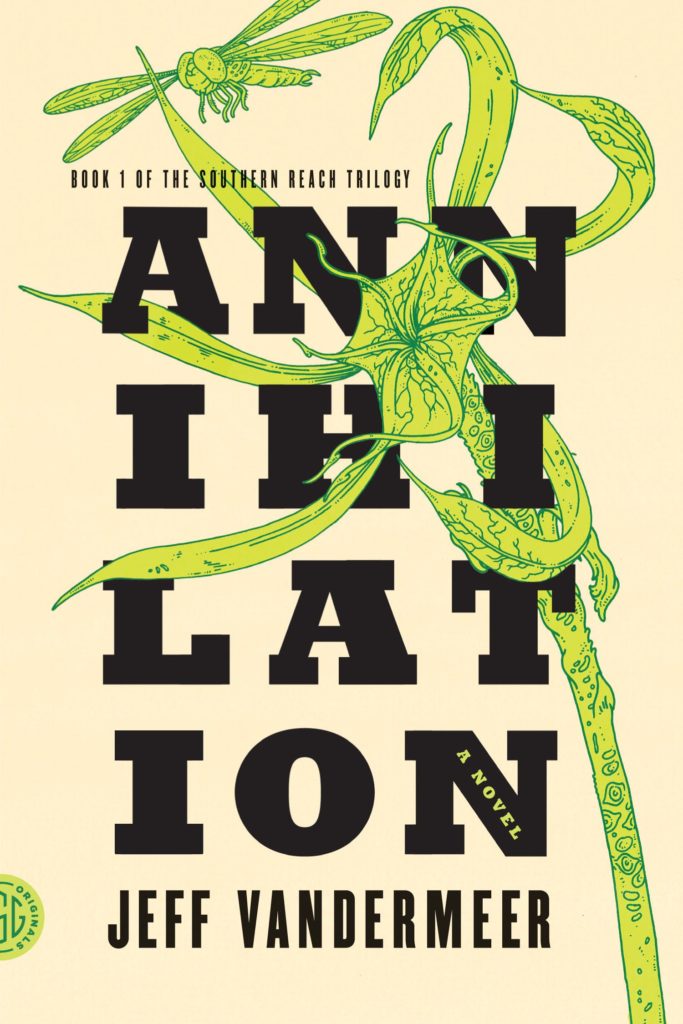 Annihilation takes readers along on the twelfth expedition into Area X, an unruly and mysterious landscape cut off from the rest of the world. The female-only expedition includes an anthropologist, a surveyor, their leader the psychologist, and our narrator the biologist. The fifth member, a linguist, didn't even make it through the entry point. VanderMeer creates a world that is both eerie and unknown. It is slightly creepy - in the way that the popular TV show LOST was creepy - but I was never terrified. In fact, I couldn't put the book down; I finished it in a day.
As the biologist documents her experience in her journal, exploring dark deserted tunnels, traveling to a beckoning lighthouse and trying to make sense of it all, she also reveals how she got there. Before she signed up to be a part of the twelfth expedition into Area X, she was a research biologist who spent a significant amount of her time working with mussels.
I was excited at the mention of mussels, because I absolutely love them but also because I wasn't excited about the dehydrated, shelf-stable food they subsisted on in Area X. Still, I wanted to combine the abundant green overgrowth the biologist encountered everyday with them, so I searched out a recipe for mussels that included green pesto.
Thanks to Epicurious, I found exactly what I was looking for. The recipe calls for fresh mussels, but I have easier access to frozen mussels, so that's what I went with. Depending where you live in the country, it's not always easy to find them fresh, but if you have an Aldi nearby, you can likely find them frozen there. You'll need to make sure to buy mussels that are in their natural juices (not in tomato sauce).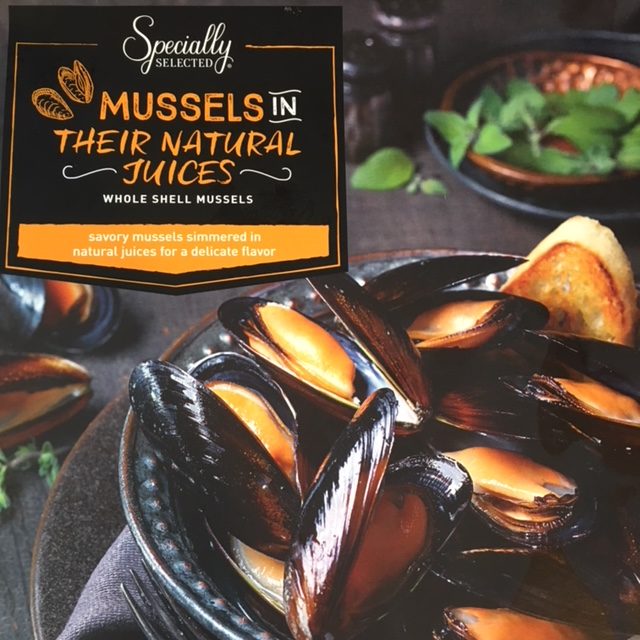 Once you've got all the ingredients - about 2 pounds of mussels, some pesto (I really like Trader Joe's Pesto Alla Genovese), and a bit of white wine - you're good to go. Add the white wine to a large pot or high-sided skillet and bring it to a boil. Then, add the mussels and cover. Return to a boil before reducing to a simmer, cooking for about 3-4 minutes until the mussels open.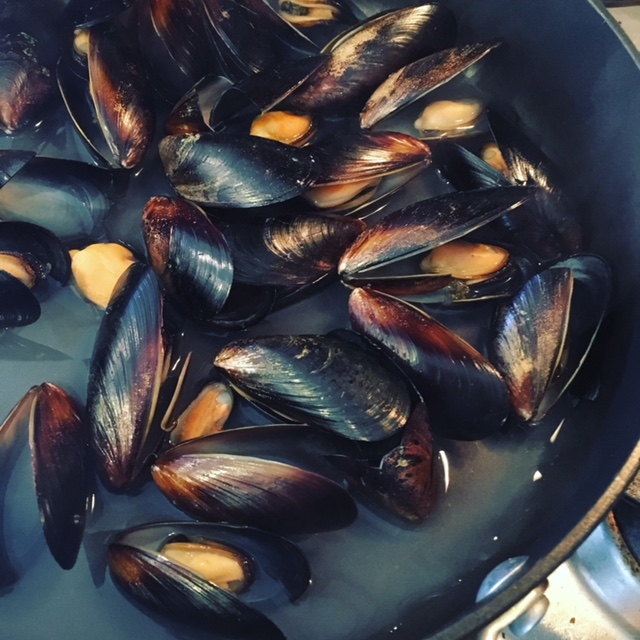 Finally, stir in the pesto and season with salt and pepper. Using a slotted spoon, dish out the mussels into bowls and cover generously with the green sauce. Serve with crusty bread or over pasta.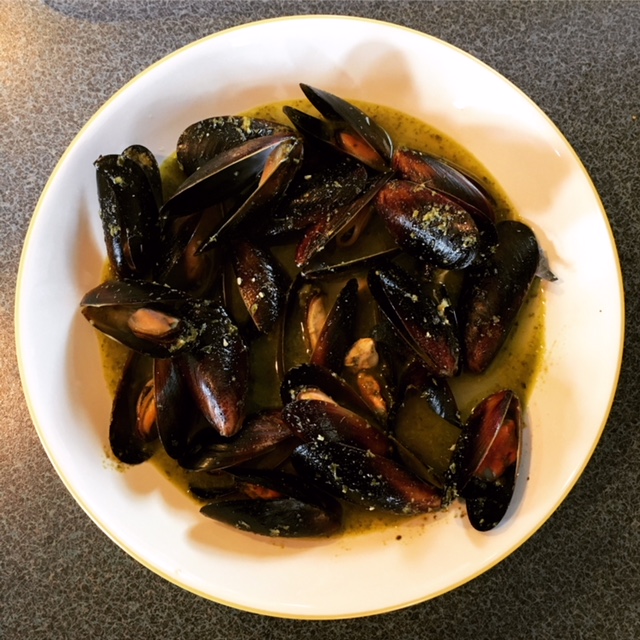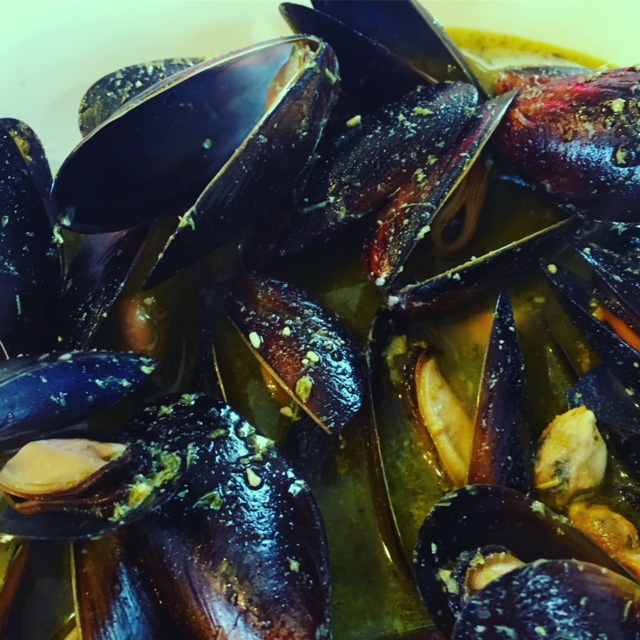 Sometimes I like to make mussels for a quick no-fuss lunch on weekends. They are more often served as an appetizer and this recipe is so simple it won't add any undue stress before a dinner party. 🙂 This amount is perfect for four before a larger meal. Enjoy!
Mussels with White Wine and Pesto
Servings
4
appetizer servings
Ingredients
1

cup

dry white wine

2

pounds

mussels

debearded and scrubbed (see notes)

½

cup

fresh store-bought pesto

Kosher salt & freshly ground pepper
Instructions
Bring wine to a boil in a large pot or high-sided skillet. Add mussels, cover, return to a boil, then reduce heat and bring to a simmer. Cook mussels until they open, approximately 3–4 minutes. Stir in pesto; season with salt and pepper.

Using a slotted spoon, divide mussels among bowls. Top evenly with broth and serve immediately.
Notes
From: Epicurious
You can also use frozen mussels, as long as they're not already paired with another sauce (usually seen as "in their natural juices").
This post contains affiliate links. Full disclosure here.