It's the most wonderful time of the year! With Christmas and New Years just around the corner, if you're looking for that special holiday-themed book, I recommend seeking out the YA short story collection My True Love Gave to Me. I don't often read short stories (I'm not sure why), but this was exactly what I was looking for. It was quick with a wide range of stories, perfect to put me in a holiday mood.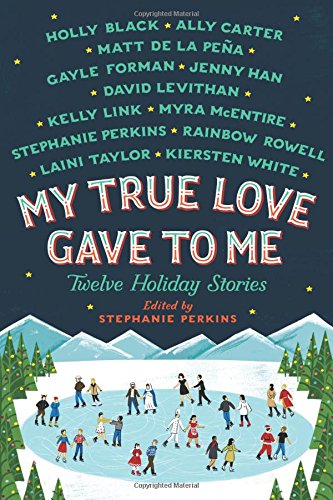 I didn't love every story in the collection but there were several that made picking this book up worth it. The first one I enjoyed was "Angels in the Snow" by Matt de la Peña which follows Shy, who's at NYU on scholarship and cat-sitting for a professor because he can't afford to go home for Christmas. A blizzard strands him in the apartment building with a neighbor, Haley, and the story can't help but turn romantic. Still, it remains realistic and ends up being heartwarming. I also liked Jenny Han's "Polaris is Where You'll Find Me" about Santa's adopted daughter, a human living among the elves. It was like the beginnings of a less goofy version of Elf, had we hung out with Buddy the Elf as a teenager.
"It's a Yuletide Miracle, Charlie Brown" by Stephanie Perkins was probably my favorite. Marigold Moon lives across the street from a Christmas tree lot and it's there that she heard the perfect voice for a video she's producing; it happens to belong to a boy named North. In trying to get him to agree to narrate her video, Marigold walks away with a Christmas tree and ends the night a lot more hopeful than she started it.
Gayle Forman's "What the Hell Have You Done, Sophie Roth?" was also charming. Sophie is stuck alone at a school where no one else is celebrating the last day of Hanukkah. As she tries to fit in, she stumbles into fellow outcast Russell and they embark on a memorable evening together. The surprisingly titled "Beer Buckets and Baby Jesus" by Myra McEntire reminded me a bit of one of my favorite novels, A Walk to Remember. Bad boy Vaughn's antics land him a job helping out with the church nativity play, whether he wants to or not. He brings a unique point of view to the task, something both the pastor and his daughter are thankful for. Though both of these were a bit cliche, the combination of a little romance alongside a little something deeper made them satisfying reads.
Lastly, "Welcome to Christmas, CA" by Kiersten White about a Californian town that takes the meaning of its name to a whole other level. The story's originality was an unexpected breath of fresh air in this collection. A diner in the middle-of-nowhere isn't the most likely setting for a holiday story, but White managed to infuse it with plenty of holiday spirit and it definitely left me feeling Christmas-y!
I didn't make a recipe today but wanted instead to share a recipe my mom's been making for years. She makes it every year around Christmas, often giving it as an extra gift to friends and family. It always tastes delicious when you want a snack on New Years Eve, if it lasts that long. I thought it would work well with this short story collection because it's mentioned on literally the first page in the first story: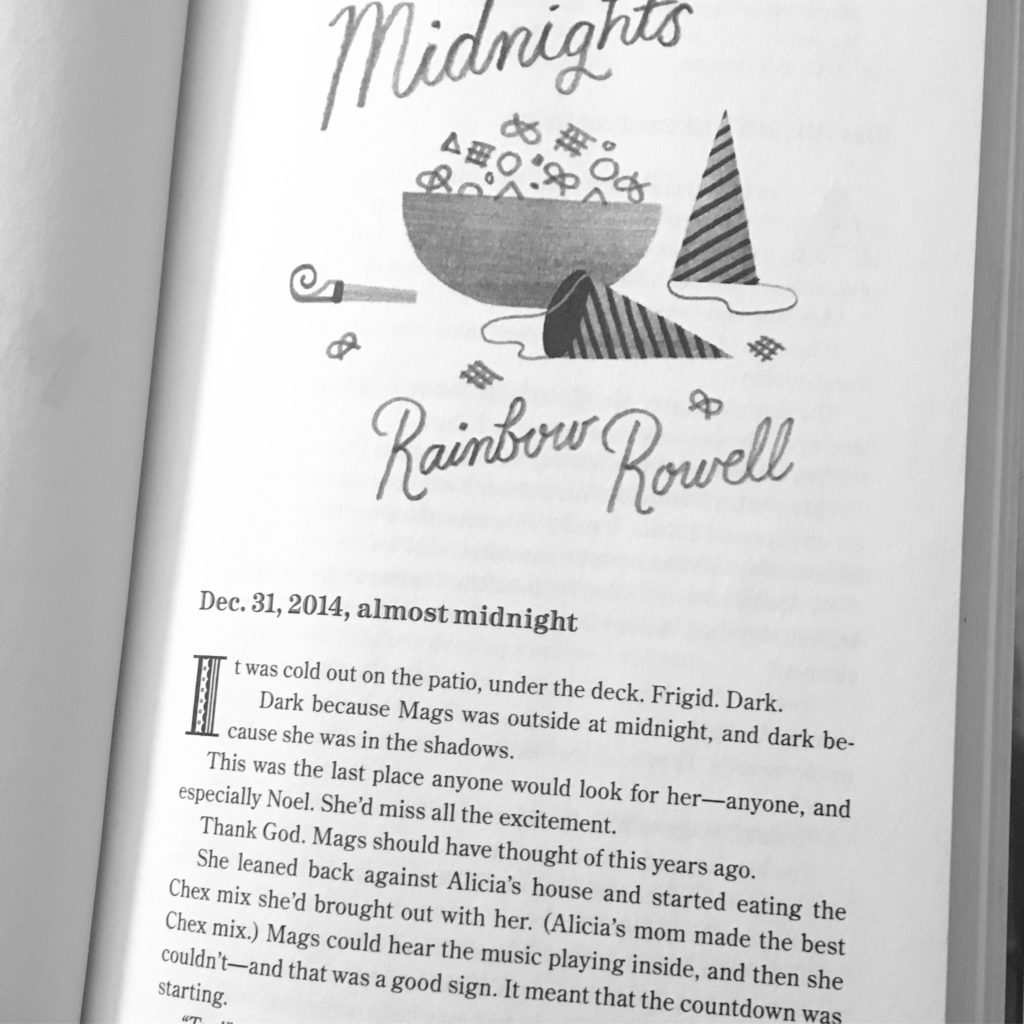 Now, no offense, to Alicia's mom - who I'm sure makes a fine Chex Mix (certainly better than the store bought bagged stuff) - but I like to think my mom makes the best Chex Mix. My mom claims her recipe is straight from Chex cereal itself, but when I tried looking it up, I couldn't find one that matched exactly.
So, without further ado, here is my mom's version of Chex Mix… the actual best Chex Mix.
Chex Party Mix
Servings: 20 (½ cup servings)
Ingredients
½ cup (1 stick) butter
1¼ teaspoon seasoned salt
4½ teaspoons Worcestershire sauce
2⅔ cups corn Chex
2⅔ cups wheat Chex
2⅔ cups rice Chex
1 cup salted mixed nuts
1 cup pretzel rods
Directions
Preheat oven to 250 degrees F. Heat butter in large shallow roasting pan in oven until melted (or melt in microwave and add to pan). Remove.
Add seasoned salt and Worcestershire sauce to butter and stir. Add cereal and nuts. Mix gently until all pieces are coated.
Heat in oven for 1 hour, stirring every 15 minutes.
Spread on absorbent paper towels to cool. Once cooled, store in airtight containers.
From: Mom's recipe, based on Chex Mix Original Recipe
Notes: You can use whichever combination of Chex "flavors" (or Crispix or similar cereal) you prefer, as long as they add up to 8 cups. You can also reduce Chex by 1 cup and add in 1 cup of Cheerios instead if desired.

This post contains affiliate links. Full disclosure here.