As you may know from my latest life update, Scott and I recently moved into our first house. The following Monday, I ventured out to find the local library and become a member. I also found out about an upcoming semi-annual used book sale hosted by the Friends of the Library - it was just a few weeks away, and I was so excited I hadn't missed it! I ended up buying 13 books that day and The Kitchen House was one of them.
I'd read about half of the books I bought and took a gamble on the other half. Not sure of where to start, I posted the haul on my online book club's page and was overwhelmed with suggestions to start with Kathleen Grissom's novel; so I did. It's not exactly the expected tale of Southern plantation life, and I loved it all the more for that.
After her parents die on the journey from Ireland to the States, newly-orphaned Lavinia is taken in by the master of a tobacco plantation and placed under the care of Belle, a slave in the kitchen house. Though she lives and works with them, the difference between Lavinia and her adopted family becomes more and more clear as she grows up. She is given opportunities that are intended to improve her life, including whisking her off the plantation and providing her with an education.  
Eventually, the bond Lavinia shares with her adopted family puts them all in a precarious situation and tough choices must be made. I found myself rooting for Lavinia, Belle and every one of their family members.
Early on, Belle makes cracklin' bread, cornbread with "crunchy bits of pork fat" mixed in. Lavinia and Fanny ate the cracklin' "with zeal" and, from that point on, all I could think about was making my own cracklin' bread. I couldn't get my hands on any cracklin', nor was I exactly sure of how to go about finding the pork bits to make it, so I unfortunately had to substitute with bacon crumbles. Don't worry, the recipe I found from Southern Living said it's okay, but maybe it's just trying to make northerners like me feel better.
It was very easy to make, and I started by rendering down my bacon. Once it cooled a bit, I chopped it into small crumbly bits. I preheated the oven to 425 and melted the butter in my skillet.
In a bowl, I used a whisk to mix the cornmeal, baking powder and salt (making my own self-rising cornmeal) with the flour.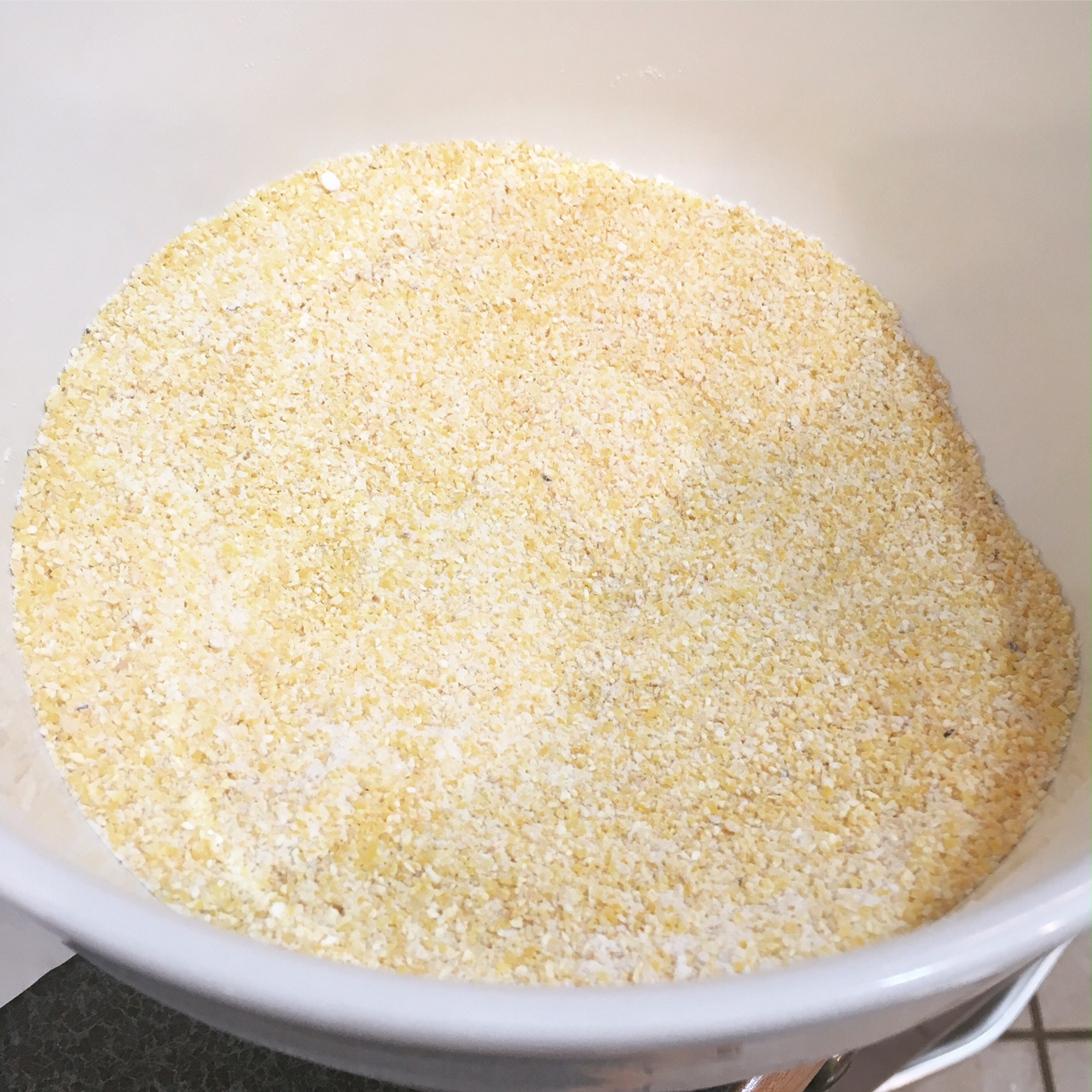 In a separate bowl, I mixed together the buttermilk and eggs before adding to the well in the middle of my dry ingredients. I added the crumbled bacon as well and stirred until just wet. I poured the whole mixture into the hot skillet.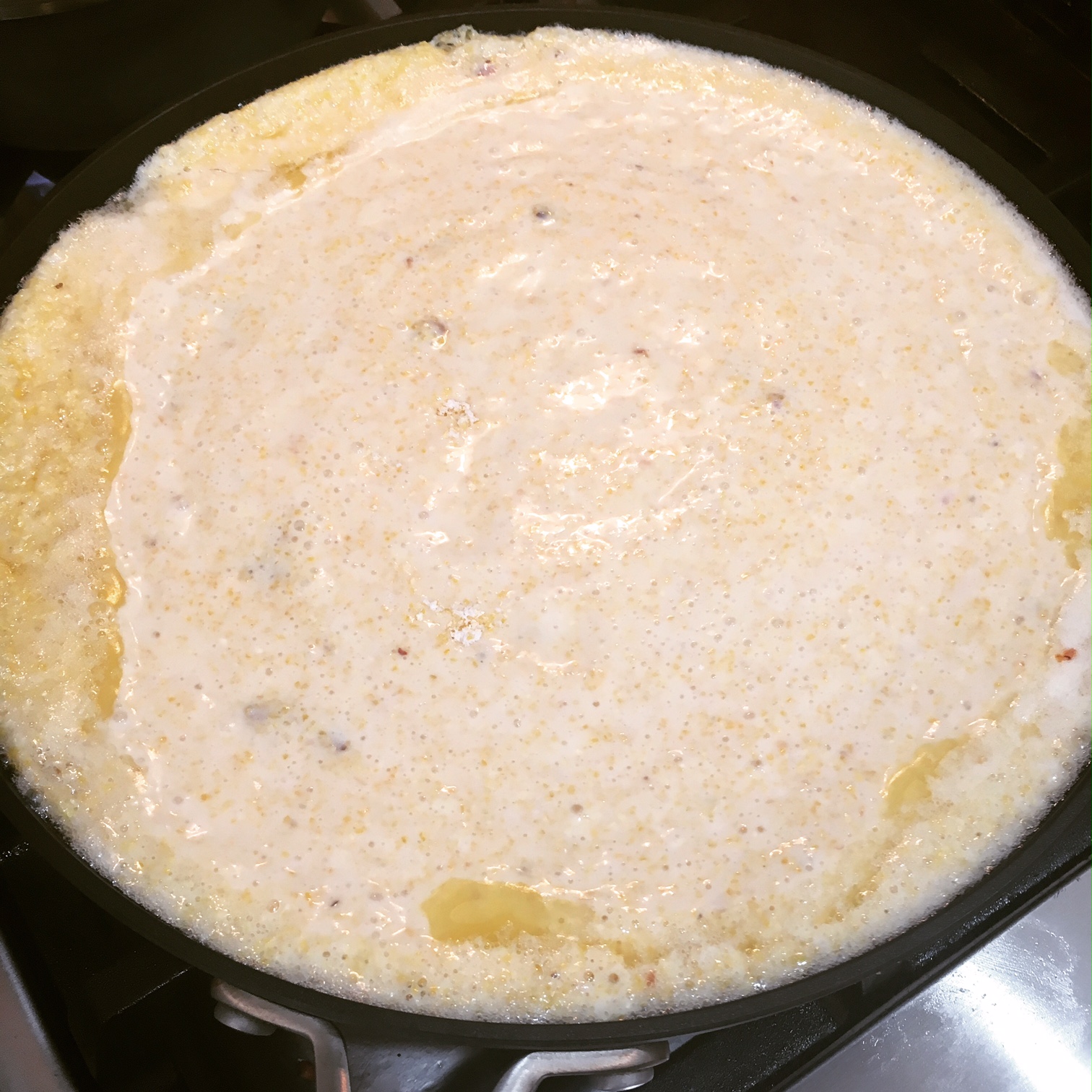 After baking for about 25 minutes, the cracklin' bread was a beautiful golden brown.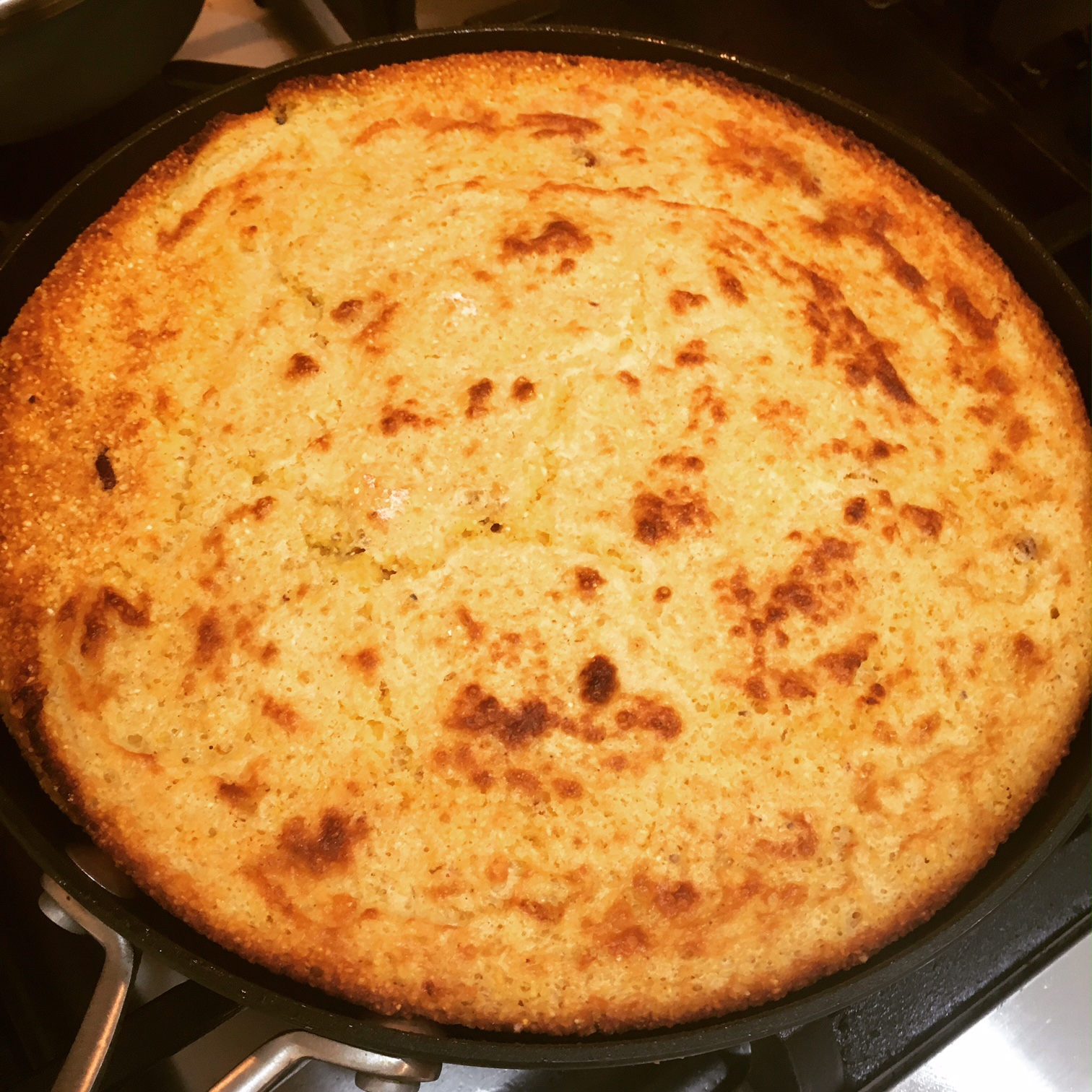 Grannie's Cracklin' Bread
Ingredients
¼ cup butter or margarine
2 cups self-rising cornmeal*
½ cup all-purpose flour
2½ cups buttermilk
2 large eggs, lightly beaten
1 cup cracklings**
Directions
Place butter in a 9-inch cast-iron skillet (or other oven-safe skillet), and heat in a 425° oven for 4 minutes.
Combine cornmeal and flour in a large bowl; make a well in center of mixture.
Stir together buttermilk, eggs, and cracklings; add to dry ingredients, stirring just until moistened. Pour over melted butter in hot skillet.
Bake at 425° for 25 to 30 minutes or until golden brown.
From: Southern Living, by way of
MyRecipes.com
*If you don't have self-rising cornmeal, you can make your own by adding 1 TBS of baking powder and 1 tsp of salt to 2 cups of regular cornmeal.
**1 cup cooked, crumbled bacon (12 to 15 slices) may be substituted for cracklings.
Here is the rest of my book haul. What should I dive into next?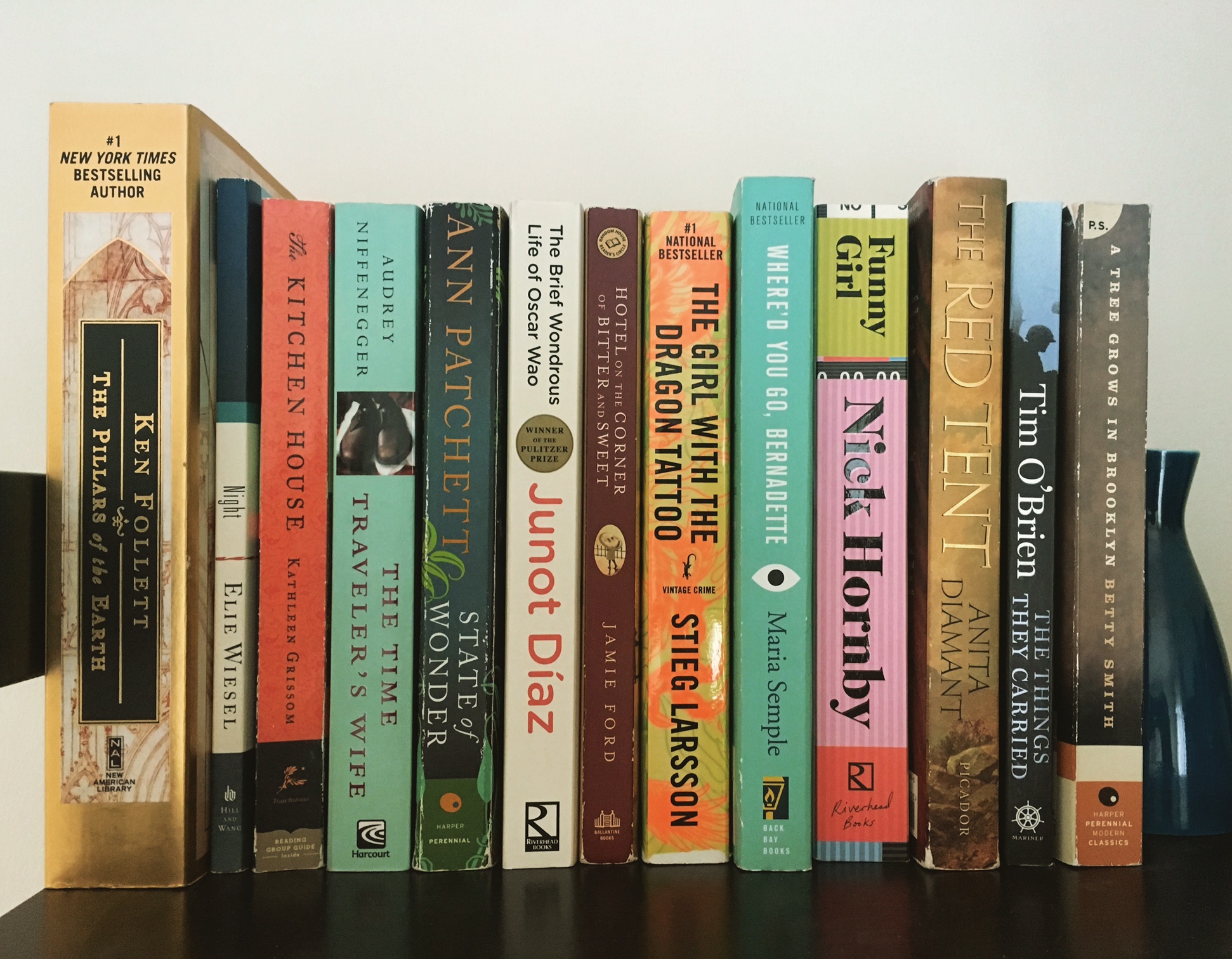 This post contains affiliate links. Full disclosure here.