Usually when I finish a novel that I really enjoyed and think Scott would like it, I recommend he read it too. He tends to be more of a non-fiction reader, so I choose pretty carefully. Blake Crouch's Dark Matter is one of those rare novels that Scott read first and then recommended to me.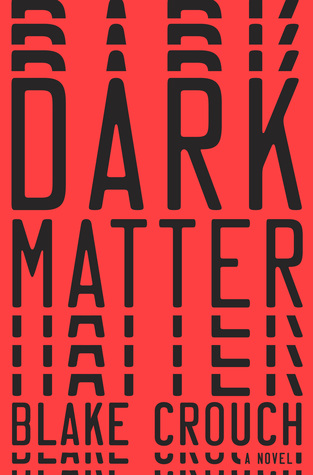 I love science fiction that grabs you from the start and has you rooting for something bigger (and usually stranger) than you ever imagined. This novel certainly fits the bill, and it's one that everyone can relate to because, at its heart, it's all about going home. After Jason Dessen is abducted, he finds himself in a situation he never would've imagined - one that calls into question all of the choices he has ever made.  
Since it's a book that's all about the plot, it's hard to say too much without giving it away, so I won't. It starts out simple but quickly gets complicated, pulling Jason into a twisty universe that will have you anxious to get to the end. If you loved The Martian (and I absolutely did!), you'll love this.
Throughout Dark Matter, Jason is a bit untethered, guided only by his desperation to reunite with his family. His wife, Daniela, makes him a traditional Spanish dish once or twice a year that serves as a reminder of everything he's missing. I didn't have much to go on outside of "a bean stew made with an assortment of native legumes and meats. Chorizo, pancetta, black sausage." So, I did some googling and found this recipe for a Hearty Spanish Bean Stew with Chorizo.
With some minor tweaks (but still no black/blood sausage, thank you very much), Scott and I were ready to enjoy some of Daniela's stew. First, I heated some olive oil in a medium pot and add the chopped pancetta, cooking until just crisp. Then I added the onion and minced garlic, cooking for a few more minutes until lightly browned.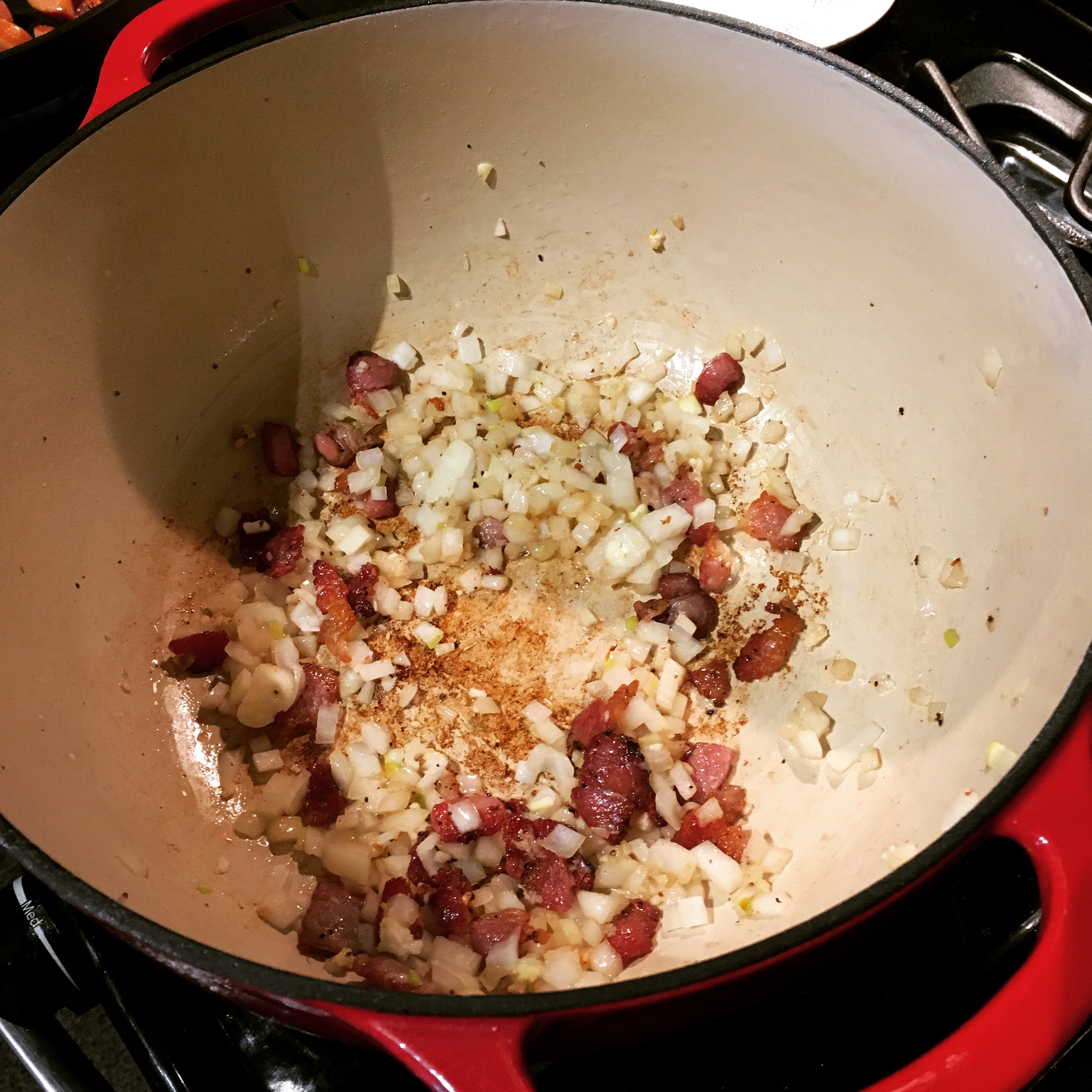 I stirred in the spices before adding the browned andouille chunks, white beans with their liquid and chicken broth. The whole stew got a few generous stirs and then I let it come up to a simmer.
Once it simmered for about 25 minutes, I added the browned (slightly crispy) chorizo and cooked the stew for another 5 minutes or so. I didn't need any additional salt and pepper, but check here and season as needed. I served it as The Dessens prefer it, with grated cheddar, chopped cilantro and a generous dollop of sour cream. A nice glass of Spanish red wine completed the meal.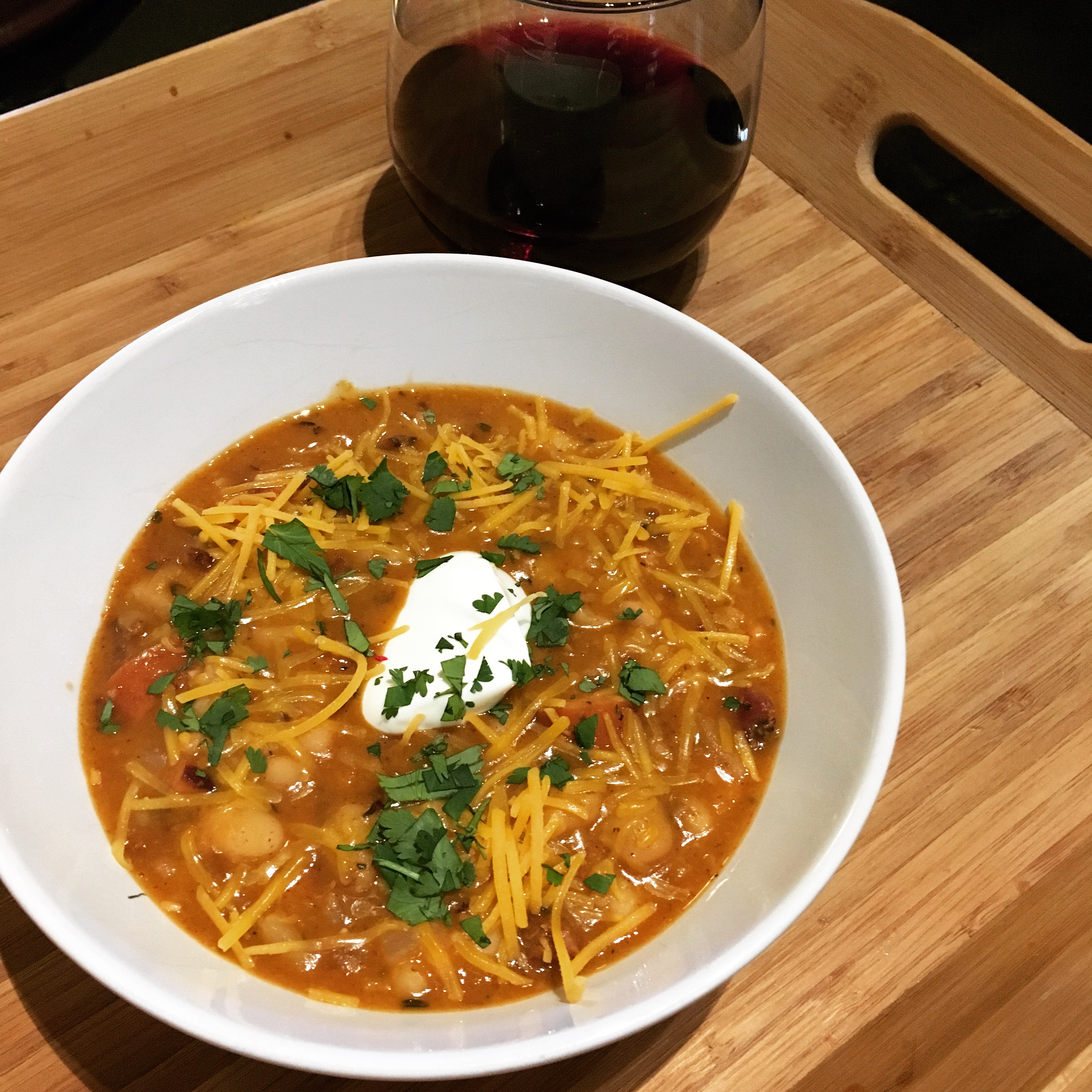 Hearty Spanish Bean Stew with Chorizo
Ingredients
1 tablespoon extra-virgin olive oil
¼ pound pancetta, chopped
3 cloves garlic, minced
1 small yellow onion, finely chopped
1 tablespoon paprika, preferably Spanish
1 teaspoon dried thyme
Salt and pepper, to taste
1½ andouille sausage links, cut into chunks and then browned
3 16-oz cans white beans, with their liquid
1 cup low-sodium chicken broth
4-5 oz. ground chorizo, cooked through until browned
Grated sharp cheddar, sour cream, cilantro (optional)
Directions
Heat oil and pancetta in a medium pot over medium heat and cook, stirring occasionally, until pancetta is just crisp. Add garlic and onions and cook until lightly browned.
Stir in paprika, thyme, salt and pepper, then add andouille, beans/liquid and chicken broth. Simmer gently for 20 to 25 minutes.
Add chorizo and cook for 5 minutes more.
Season with salt and pepper and serve with desired toppings. Grated cheddar cheese, sour cream and cilantro recommended.
This post contains affiliate links. Full disclosure here.