I never read George Orwell's 1984 in high school. I also never read Animal Farm until my boss recommended it to me as an adult, and while it was fine, I wasn't particularly moved to seek out other Orwellian novels. But, like many Americans, once Trump was elected and "alternative facts" became a thing, I got interested. Suddenly, it was selling out everywhere - even Amazon - and I had to backorder my copy.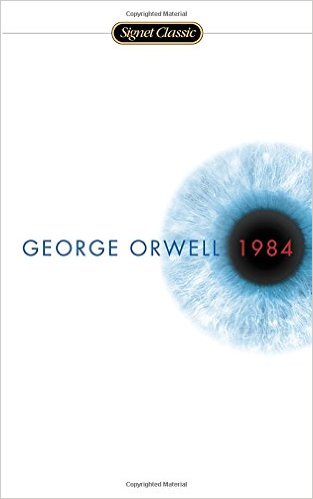 For those of you who don't know, 1984 is a dystopian novel that imagines a world where Big Brother watches over your every move, the Thought Police have jurisdiction and the news is altered on a regular basis to better correspond to reality and/or change the past. It was written 35 years prior to 1984, and now, another almost 35 years later, it is more relevant than ever.
In the bleak world Orwell paints, the main character Winston Smith is a member of the Outer Party, and since he actively participates in spreading propaganda and revising history, he lives a decently comfortable life - even if it's under constant scrutiny. While we primarily follow his journey for the truth, I found the "Proles" to be the most interesting, and Winston too, thinks of them as the best chance to overthrow the ruling Inner Party. Though they are roughly 85% of the population, they exist only to supply labor and grow the population.
I'm not sure I would've fully understood this book, let alone appreciated it had I read it in high school. It's not a book that I like even now, as alarming as it was, but it certainly respect its message. I think everyone should read it once, and it was certainly worth it for me.
I could've made something decadent to represent the Inner Party, who always seem to be enjoying chocolate and wine while the rest of the country is told there's a shortage, but I felt like a rustic bread was more representative of those who struggle beneath them - the Outer Party and the Proles. Outside of culinary school, I haven't attempted bread, so I found a recipe for Unbelievably Easy Artisan Rolls and set to work.
As promised, the rolls were unbelievably easy to make. Just before going to bed one night, I whisked together the flour, salt and yeast before adding 2 cups of room temperature water. I mixed it all together with a rubber spatula, covered it with plastic wrap and set the bowl on the stove to hang out while I slept.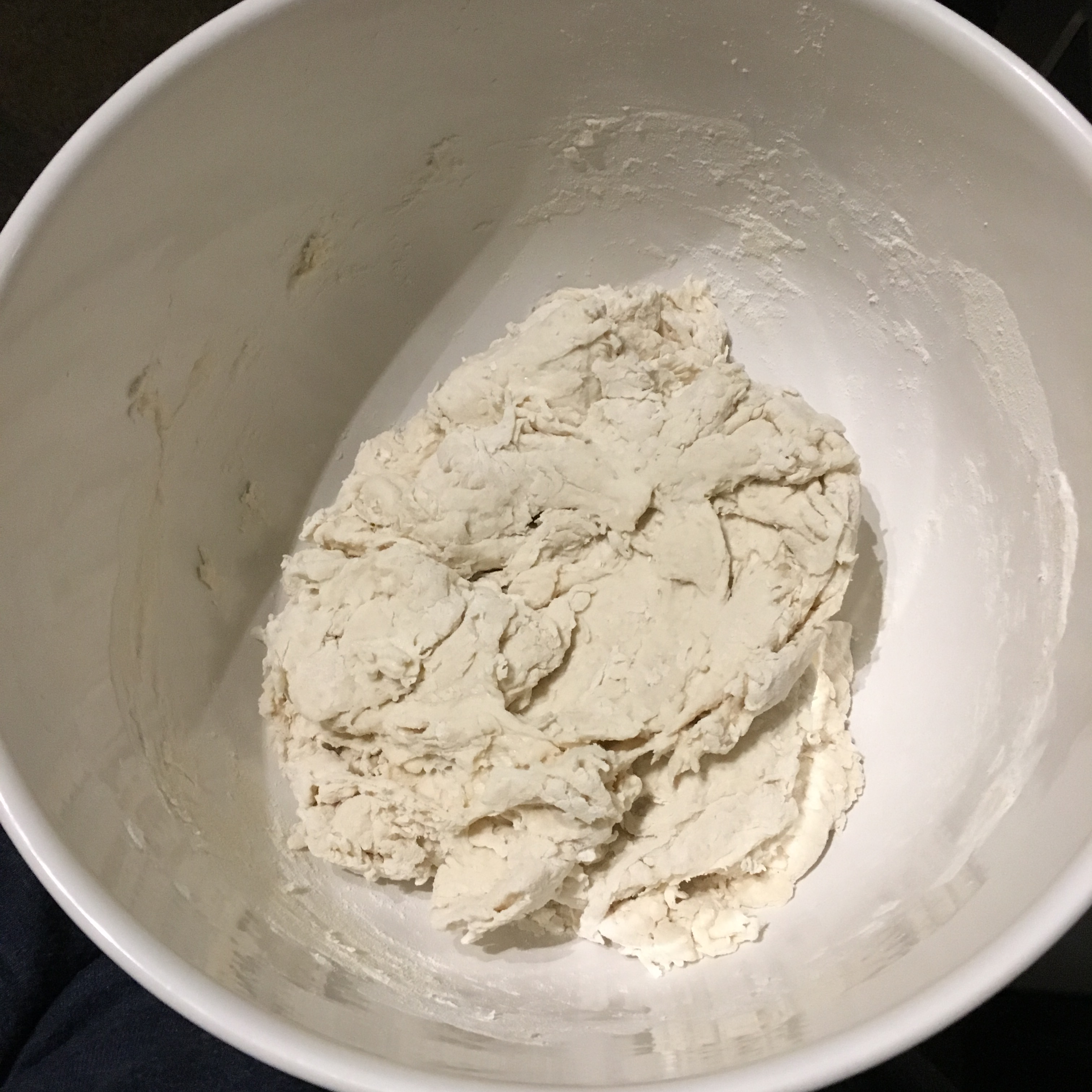 In the morning, I removed the plastic wrap to see how much the dough had risen. It wasn't a crazy amount, but it definitely had expanded and there were bubbles on top.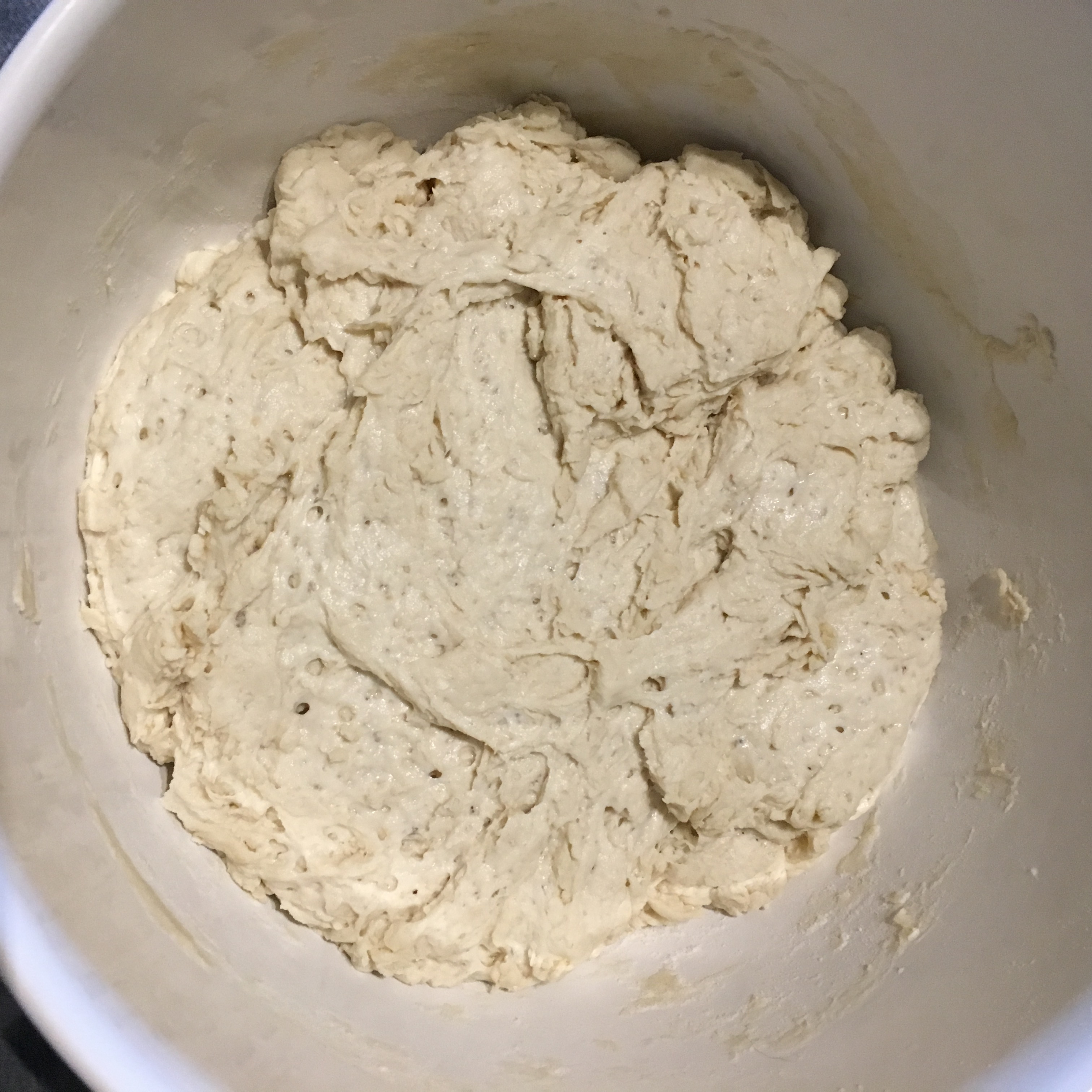 With the oven coming up to 425-degrees F, I began coating the large ball of dough with flour and then used a bench scraper to divide it into a dozen smaller pieces. With each well-coated with more flour, I formed them into balls and placed them on the parchment paper with the pinched side down (to make a smooth top). They rested for another 20 minutes before going in the oven.
I baked them for 15 minutes, rotated the pan, and baked for an additional 5 minutes. Mine probably could've spent another few minutes in the oven to get some more color, but I pulled them and allowed them to cool at that point - mostly because I'm impatient and they looked done enough to me.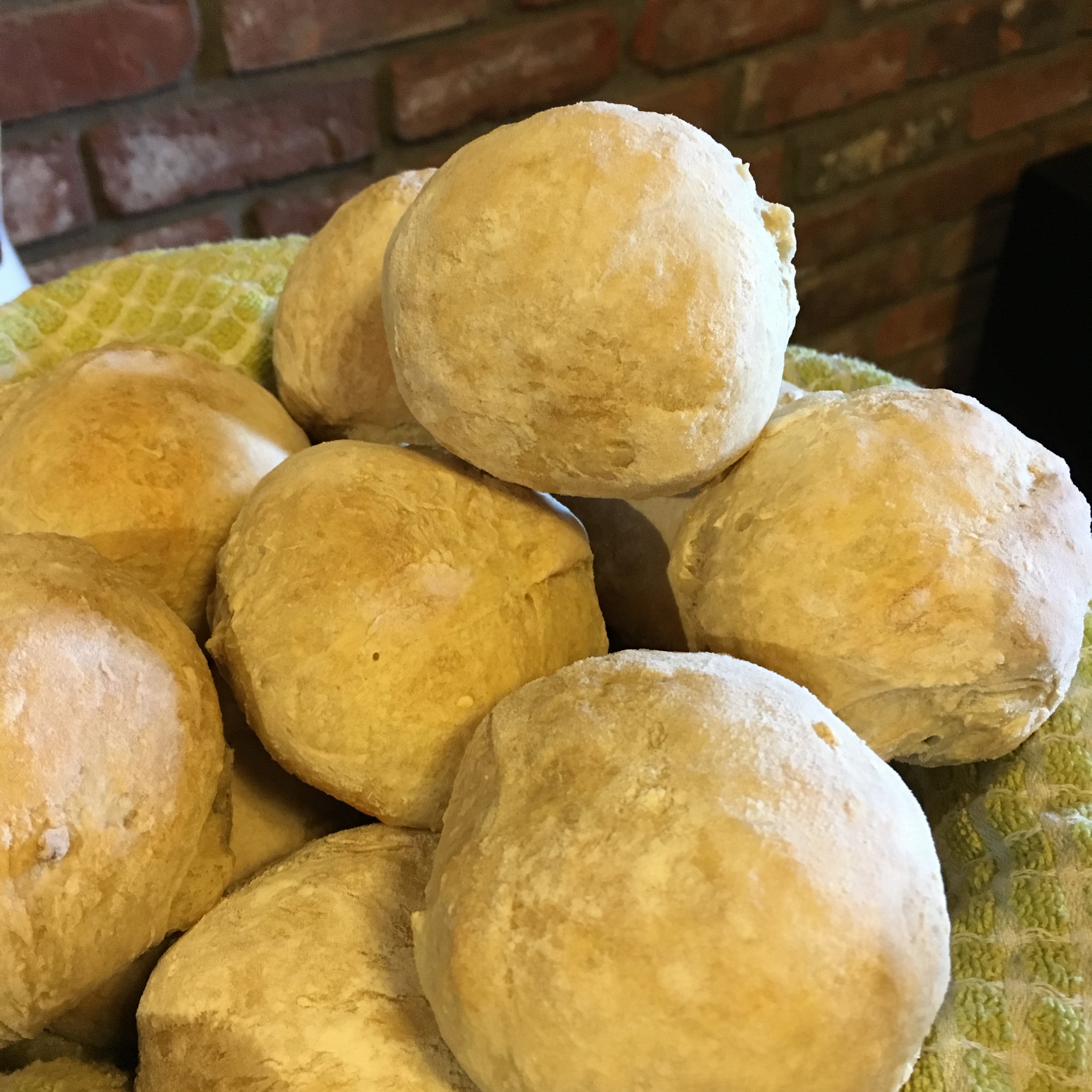 More importantly, they tasted delicious! They were great alongside soup, salad and pasta - all of our meals for the rest of the week. With rolls this easy, I probably don't have any excuse for not making my own ever again.
Artisan Rolls
Ingredients
4 cups bread flour, plus extra for shaping [I used all-purpose flour because it's what I had at home and the rolls still tasted delightful.]
2 teaspoons kosher salt
1 teaspoon dry yeast
2 cups room temperature tap water
Directions
In a medium-large bowl, whisk together the bread flour, salt, and yeast. Make a well in the center and add the water. Mix with a sturdy rubber spatula until all flour is incorporated. Don't worry, the dough will be wet and sticky, that's how it should be. Cover bowl with a plastic wrap and leave to rise at room temperature overnight or for up to 12 hours.
The following morning (or after 8-12 hours), the dough will have risen, but it may still look shaggy and it's surface will be covered with bubbles.
Line a sheet pan with parchment paper*. Preheat the oven to 425ºF.
Spread a generous ¼ cup of flour on a work surface. Dump the dough out onto the floured surface and turn it several times to coat with flour. I like to use a bench scraper for this.
Divide the dough into 12-16 equal portions, turning each piece in the flour to coat. (The bench scraper is also great for cutting the dough). Shape each piece into a ball, pulling edges under and pinching together to make a smooth top. Invert balls and place on prepared pan, pinched side up. This will give you craggy, rustic textured rolls. If the dough is sticky as you're shaping, just roll the piece in more of the flour. Let shaped rolls rise for 20 minutes.
Transfer pan to the oven. Bake 15 minutes. Rotate pan. Bake 5 minutes more or until nicely golden. Transfer rolls to cooling rack to cool completely.
If making in advance, remove from oven when pale golden brown (about 3-4 minutes less). Cool completely, then freeze on a baking sheet. Once frozen, transfer rolls to a large zip lock bag and store in the freezer. To serve, allow rolls to thaw, then heat for 8-10 minutes at 350˚F.