You may be expecting a poem, but this year I lived with a blogger. I thought I'd give it a try and so I begin my blotter.
In 2016, I moved to Detroit, into an apartment with a couple and a crazy dog, Beta. She was friendly but too loving and excitable. I was scared she'd rip out my stuffing, so after a quick hello, I stayed away from that roughing.
In April, I got to see my old friend Nora for Opening Day! I didn't go to the tailgate party or the game, but I heard they won - hooray!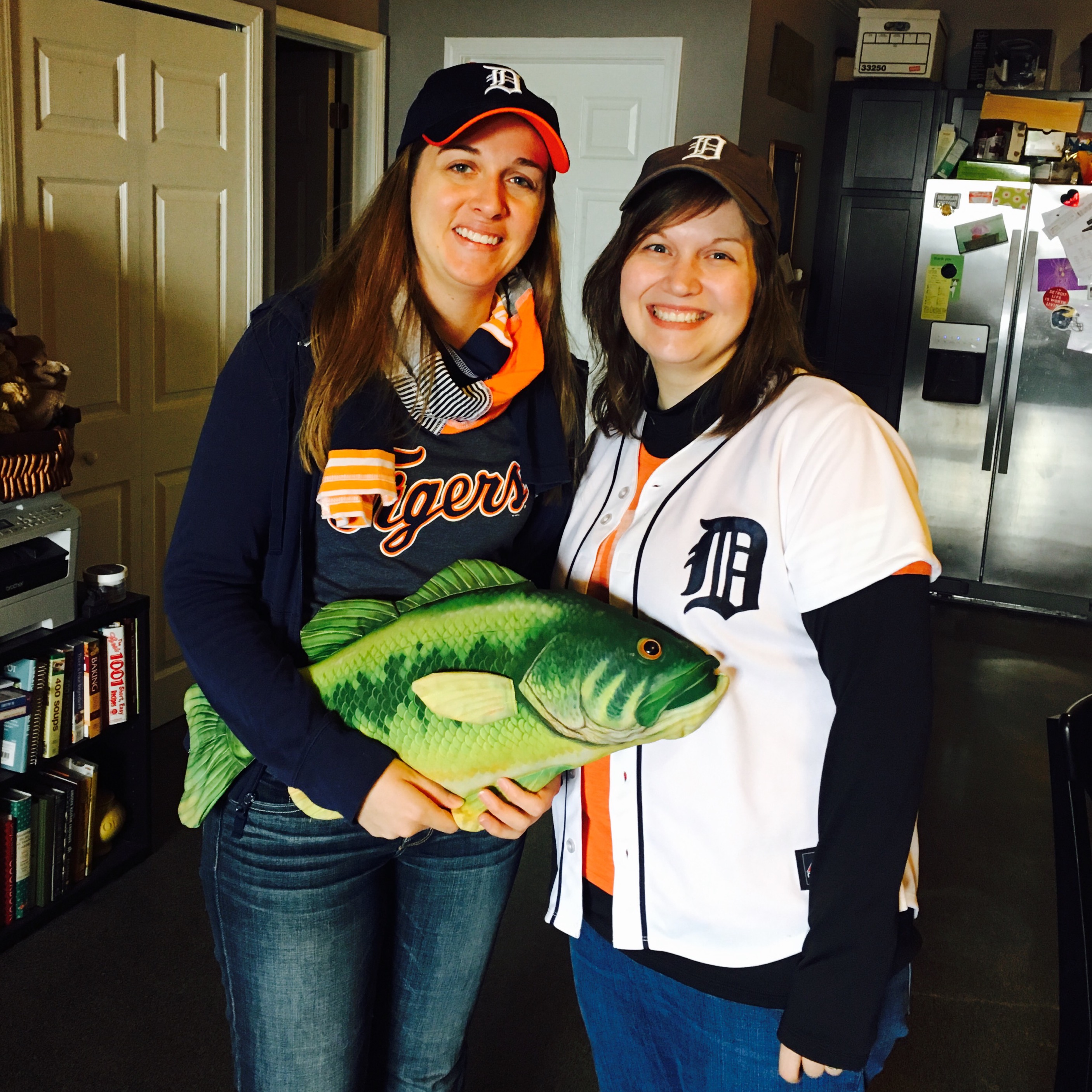 In the summer, Megan started her blog. She read book after book and then she started to cook! She cooked lots of things yummy. It's too bad none of them went into my tummy.
Megan and Scott went to Thailand and I stayed with the dog. When they got back, I enjoyed their travelogue. They saw elephants and temples and ate Thai food galore. They even spent a few days by the beach at the shore.
Now it's come - the end of the year. It's time to go to my new home, that's clear. I hope I bring luck wherever I go. And let's hope in 2017 there's a lot less snow!
I'm looking forward to spending some time with a teacher, a fireman, their daughter and their son. I think together we'll have a lot of fun!