Confession: I'm probably in too many book clubs. My last post was about a novel I read for my book club, and this one is too. At this particular book club, we try our best to choose a restaurant we haven't been to before that also reflects the culture or location of our latest selection. For August, we opted to vote on all Michigan-based books and ultimately went with Once Upon a River by Michigan author Bonnie Jo Campbell as our pick. (Our restaurant choice was a local brewery.)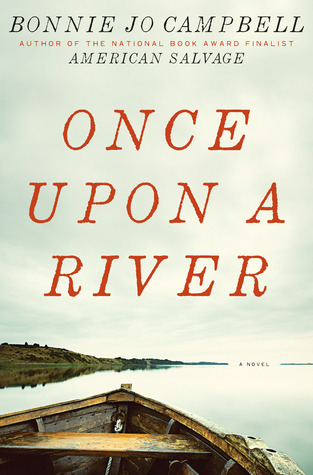 When I received this book as a gift about two years ago, I was initially excited. It's a novel by someone from Michigan about characters in Michigan, and as anyone who knows me will tell you, I am nothing if not ridiculously proud of being a Michigander. That being said, I started it and couldn't get past the first few chapters. So I set it aside, only to suggest it as a part of this vote. I don't like giving up on books, and I wanted to give it another try (with some motivation to help me along).
Once Upon a River follows the journey of Margo Crane, a beautiful sixteen-year-old with a penchant for target shooting, a skill that ultimately changes the course of her life. As Margo sets off along the river in search of her mother, she does what she must to survive, both taking advantage of others and being taken advantage of by them. For me, Margo was a hard character to connect with - she wasn't particularly personable and I questioned many of her decisions - but I warmed to her towards the end. She stumbles along the way, but she also grows stronger and more sure of herself.
Because of her ability to shoot a rabbit in the eye and her extensive knowledge of the world around her, Margo rarely goes hungry. She is able to hunt (and gut and skin) various game and to find edible plant-life along the way. Still, nothing beats the comforts of home, specifically her Aunt Joanna's cinnamon bread.
Twelve times throughout the course of the story, Campbell mentions and describes this delicious bread. At one point, she writes, "Margo awoke dreaming of cinnamon bread and apple butter so vividly she could taste it." I, too, found myself hankering for this delicious homemade bread.
So, despite it being 80+ degrees all week long, I decided to make some myself. (Thank goodness for central air!) I found a recipe for Amish Cinnamon Bread from Farm Girl Tails and got to work.
As I was assembling the ingredients, I realized my butter wasn't softened, which is always the case when I am preparing to bake. Instead of making the mistake I usually make and softening (er, melting) it in the microwave, I remembered to use this handy Pinterest trick. I hadn't tried it before, so I was a bit skeptical, but it worked like a charm! I left the butter sticks under the glasses for about 5 minutes, but 10 minutes would probably have been better.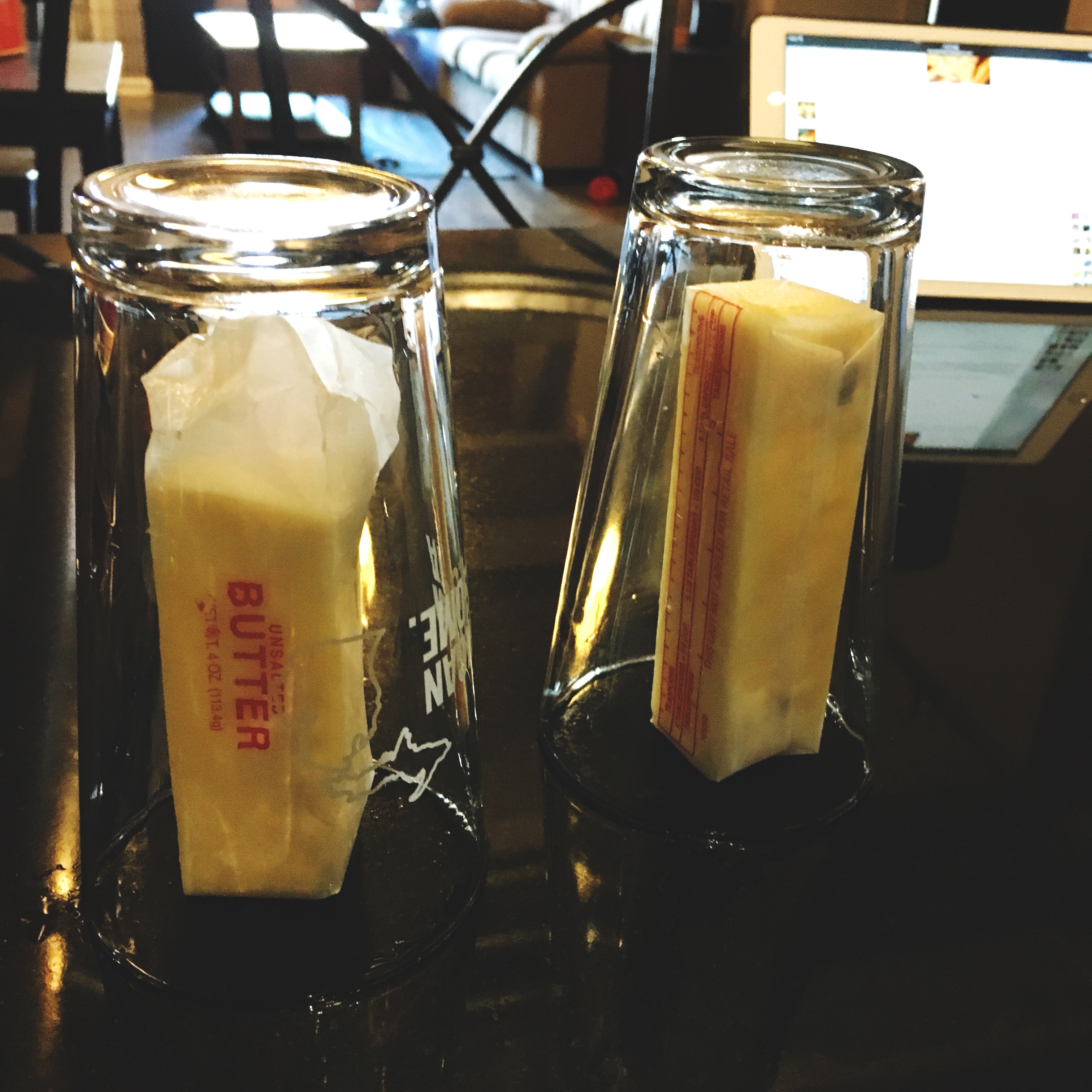 After I was done creaming the (mostly) softened butter with the eggs and sugar, which I decided to do by hand rather than with a mixer, I added the remaining ingredients. The final mixing process was a bit slow-going, but I managed to work up the strength to get through it. Ta-da!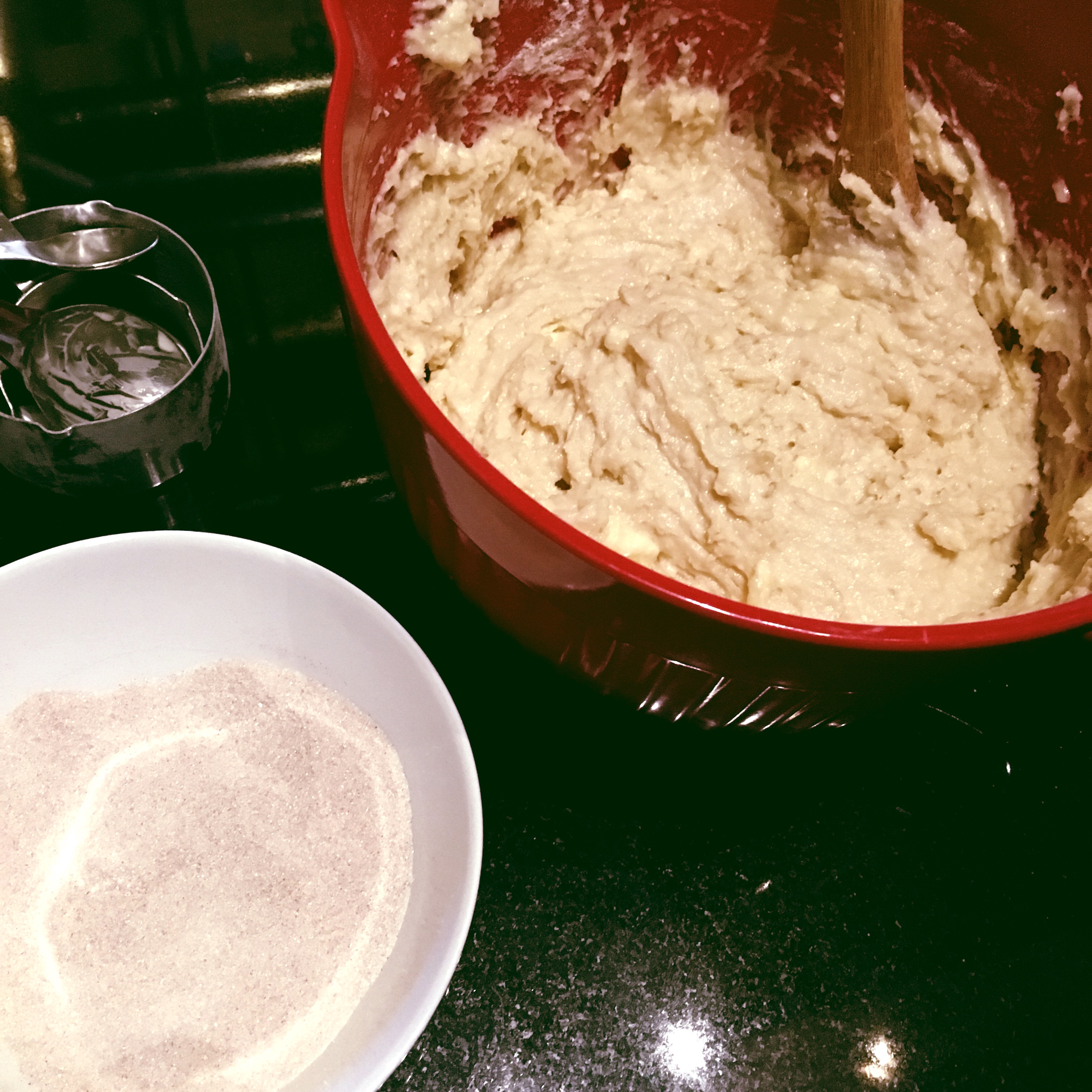 I filled each loaf pan with 1/4 of the batter and sprinkled with 3/4 of the cinnamon-sugar mixture. It felt like a LOT of cinnamon and sugar. I covered it with the rest of the batter and cinnamon-sugar, swirled, and tossed it into the oven. Here's the before: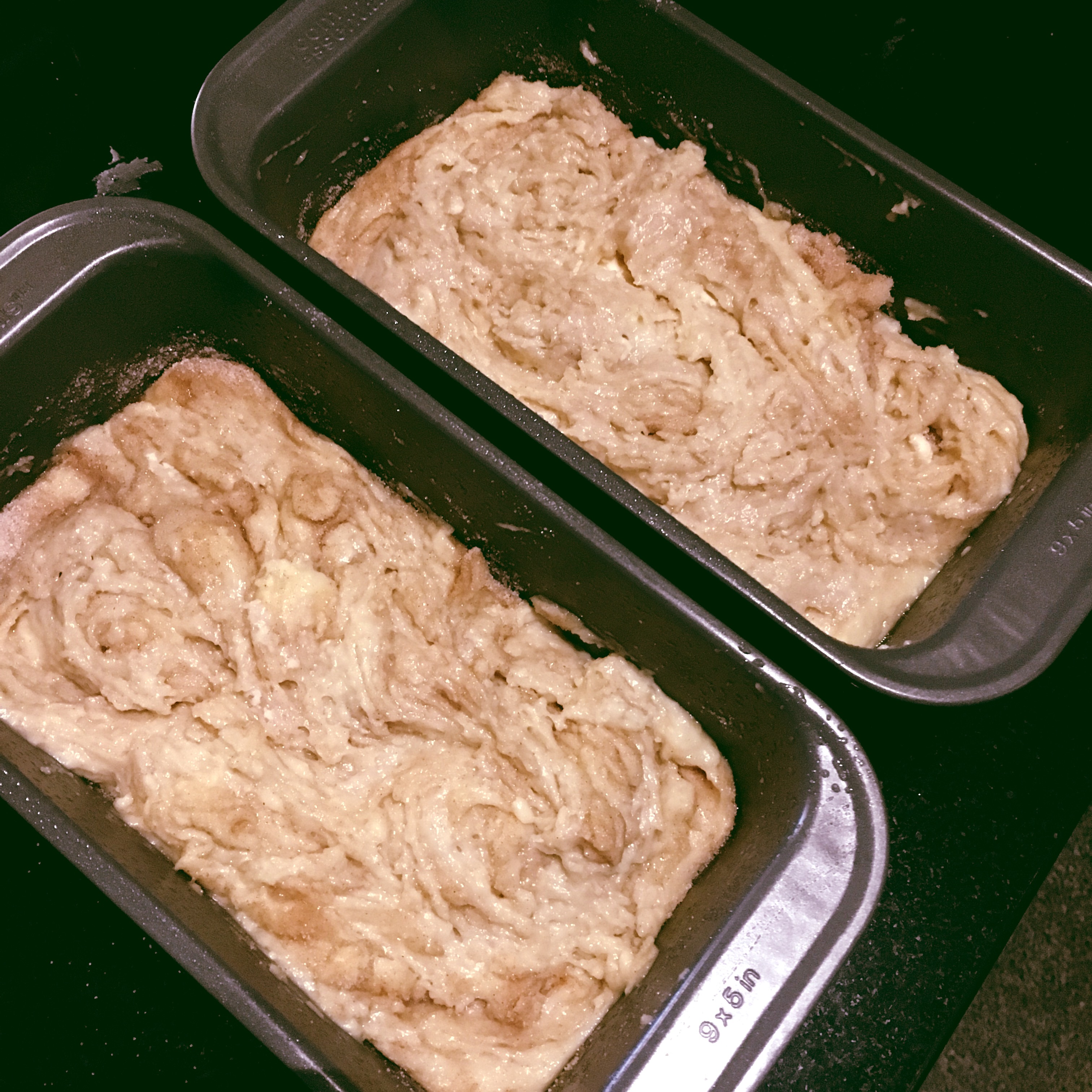 And, following 65 minutes of baking and 20 minutes of cooling, here's the after: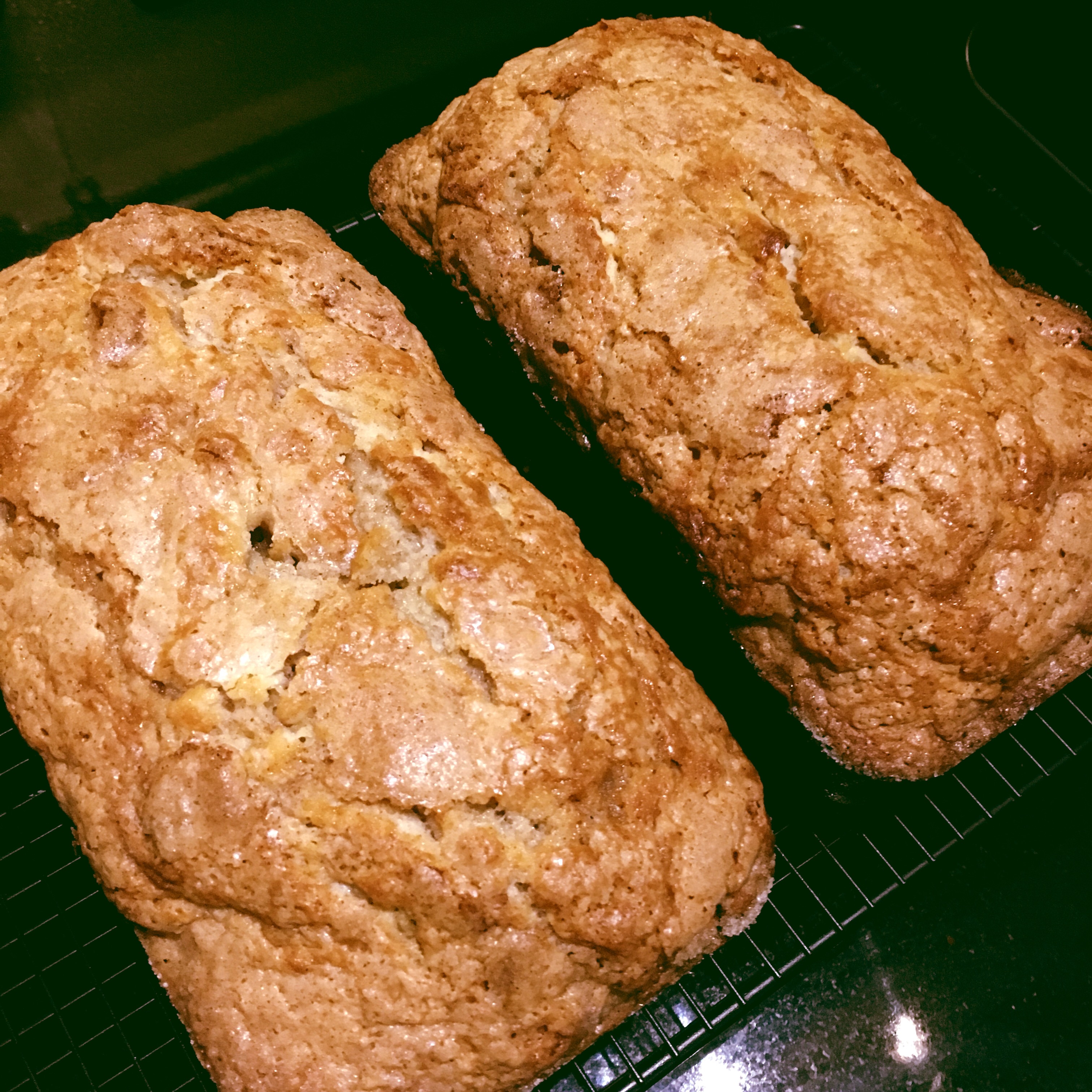 It was definitely best served warm from the oven. I personally wanted it to be more cinnamon-y, but everyone else who ate it didn't seem to have the same complaint, so that was probably just me.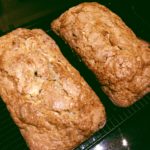 Print Recipe
Amish Cinnamon Bread
Ingredients
Batter Ingredients
1

cup

butter

softened

2

cups

sugar

2

eggs

2

cups

buttermilk

4

cups

flour

2

tsp

baking soda
Cinnamon Sugar Mixture
2/3

cups

sugar

2

tsp

cinnamon
Instructions
Grease two 9x5 loaf pans. Set aside until needed.

Cream together butter, 2 cups sugar, and eggs. Add milk, flour, and baking soda. Mix well.

Put 1/4 of batter in each greased loaf pan.

Mix the 2/3 cup sugar and cinnamon in separate bowl.

Sprinkle 3/4 of the cinnamon mixture on top of the batter in each pan. Add remaining batter to pans; sprinkle the remaining cinnamon topping. Swirl with a knife.

Bake at 350 degrees in a preheated oven for 45-50 minutes or until tester comes clean. [I had to bake them for 65 minutes before they were finished.]

Cool in pan for 20 minutes before removing from pan.
Notes
From: Farm Girl Tails [Annotations from me]
Excellent if eaten warm out of the oven [yes!] but great toasted with a little butter or cinnamon butter. [Margo would recommend it with apple butter.]
This post contains affiliate links. Full disclosure here.